Clippers' Hawes 'encouraged' by progress of bruised knee
BY foxsports • December 17, 2014
Clippers reserve center Spencer Hawes is out for tonight's game against the Pacers but not out for the season.
Earlier in the day on "First Take," it was reported that Hawes might be out for the season.
"No, no, no, that's not the case," Hawes said before Wednesday's game.
Hawes has a bruised left knee bone, and there is no timetable yet for his return.
"Stuff like that seems like it always happens, I wasn't too worried about it," Hawes said. "... I don't know where it came from but they got the source wrong."
He got a call from his financial advisor checking in to make sure he was still O.K.  
Hawes, a reserve center signed by the Clippers in the offseason, is averaging 6.3 points per game and 4.3 rebounds.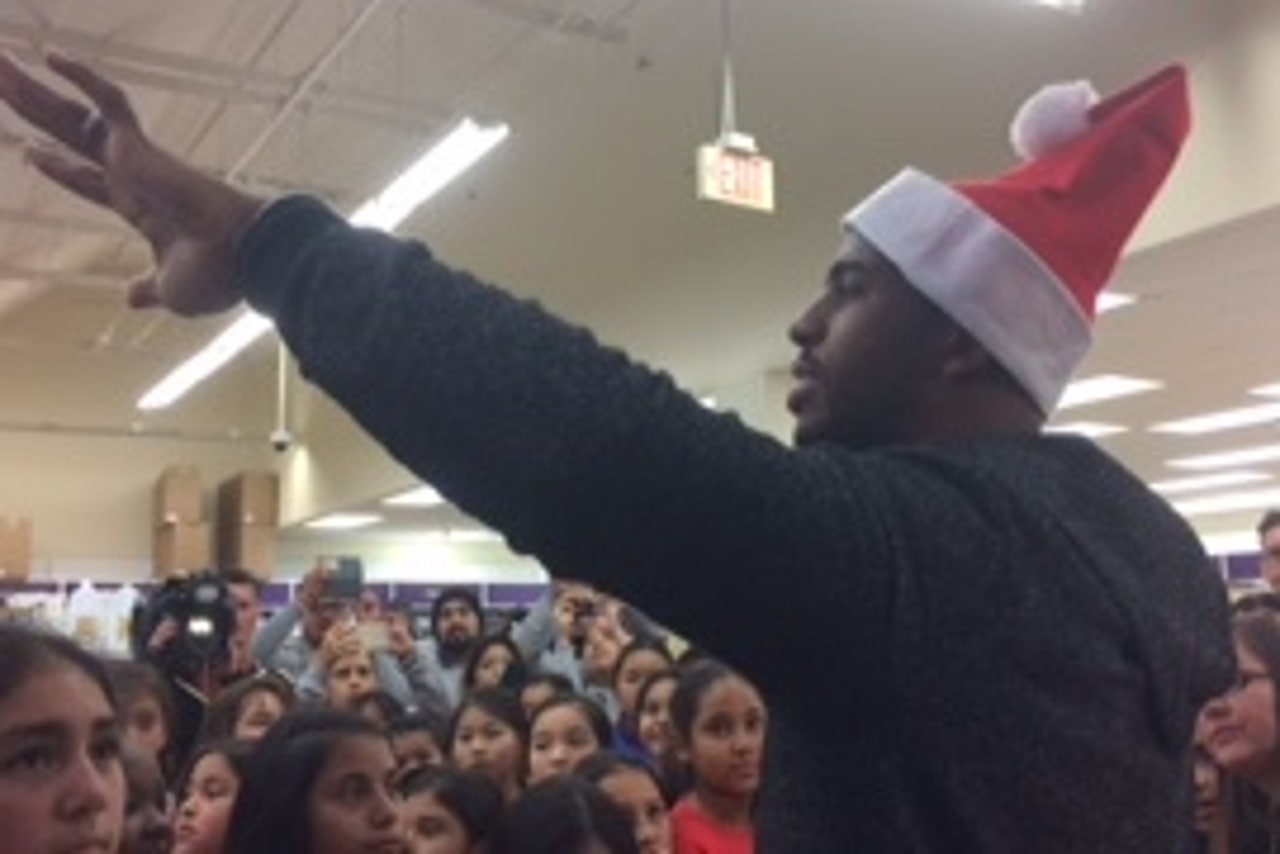 Clippers star Chris Paul, comedian Kevin Hart put the fun in giving back
The injury didn't keep Hawes from participating in a charitable event he deemed Hawes-a-Claus on Tuesday.  Hawes dressed up as Santa Claus and gave toys to children of military families at a Toys R Us in Culver City.
He said he's encouraged because he's walking around without a limp now. This will be the third consecutive game he's missed.
"It's progressing and going in the right direction, that's what I'm most encouraged by," Hawes said. "The range of motion is better. The pain is going down. It's responding to everything we've done treatment-wise and what we've done to kind of test it out."
---