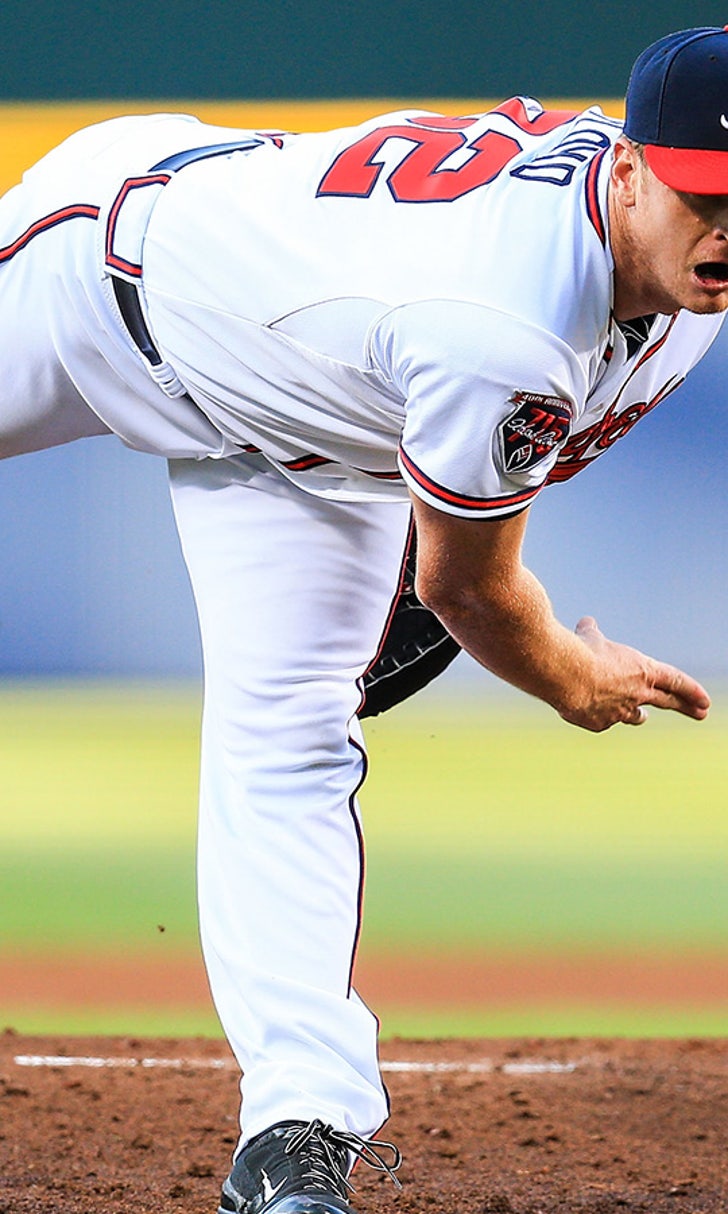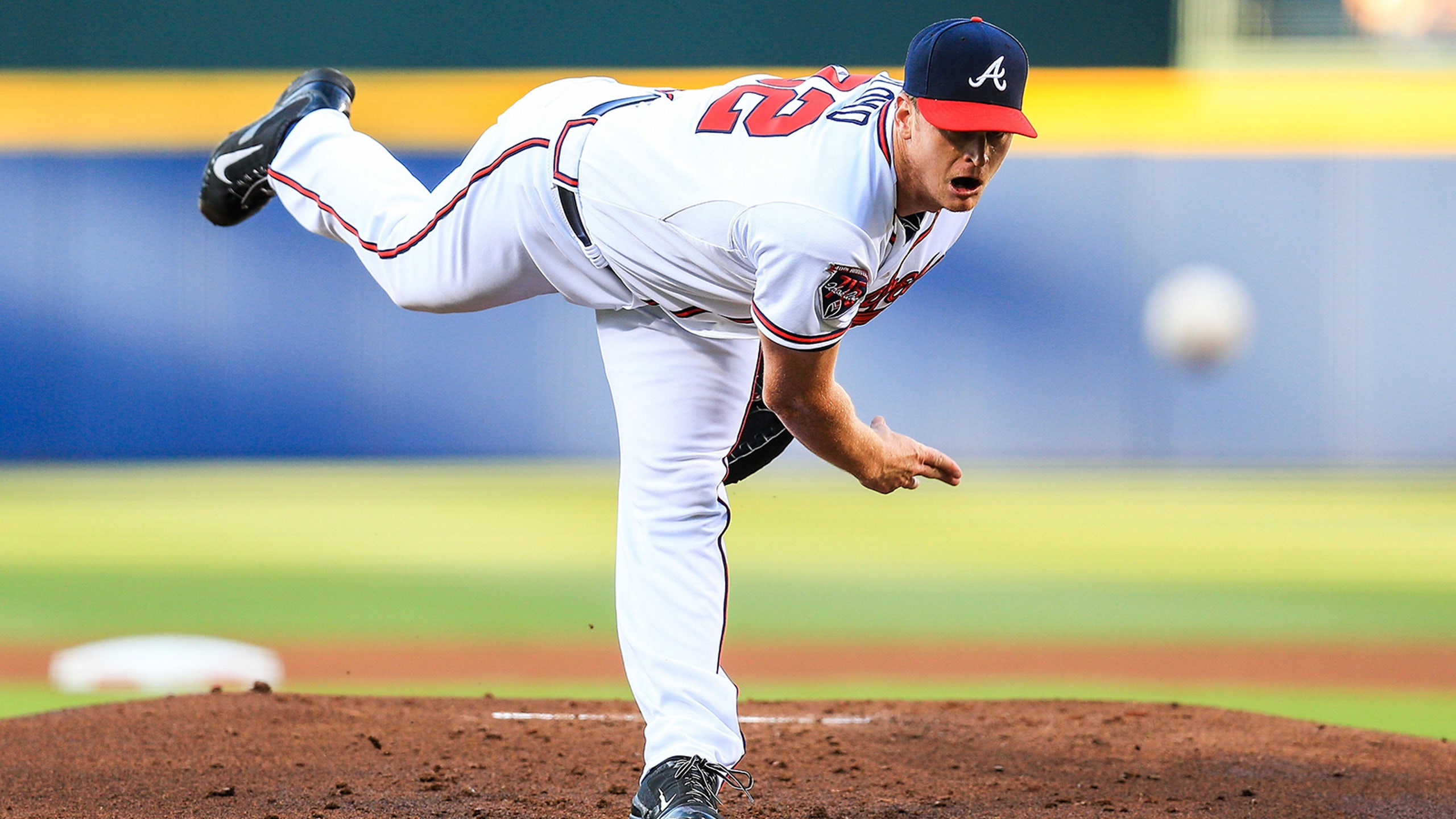 Chopcast: Braves' Floyd adds to impressive list of debuts
BY foxsports • May 7, 2014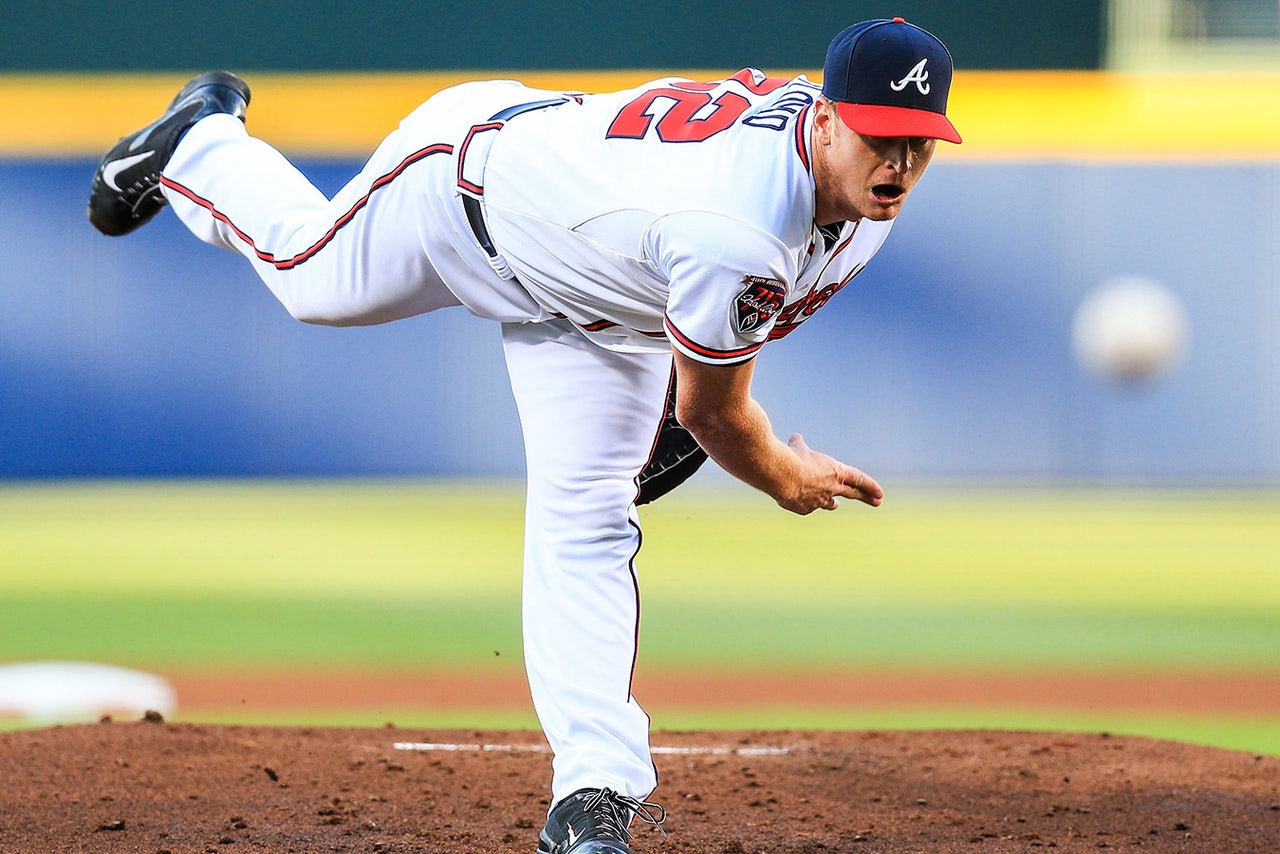 Considering the results to date, it might be particularly unhealthy for an opponent to run into a Braves starting pitcher -- at this point, any Braves starting pitcher -- during his Atlanta debut. The growing list includes both overlooked veterans and a high-priced free agent, but the one-game results are hard to ignore.
Thus far, three starters have made their debuts for the Braves this season: Aaron Harang, Ervin Santana and, most recently, Gavin Floyd. Each pitcher passed with flying colors, helping to spark an ongoing wait-and-see approach to what general manager Frank Wren & Co. will do with an overstocked rotation and bullpen (once everyone is healthy).
In his first start in a Braves uniform last month, Harang carried a no-hitter into the sixth and left the game without allowing a run in 6 2/3 innings pitched in 1-0 win against the Brewers. He would carry MLB's ERA lead through his first five starts. Santana was even better. In an opening performance well worth his substantial price tag, Santana was dominant, out-pitching promising Mets starter Zack Wheeler by going eight scoreless innings and striking out six batters.
And then came Floyd on Tuesday, taking a major league mound for the first time since Tommy John surgery -- and he didn't disappoint. He added to the ongoing saga by pitching seven frames of one-run baseball, striking out five and walking two while helping the Braves snap a season-high losing streak of seven consecutive games. So what does the rotation's latest debut mean for the future? Assuming Santana, Mike Minor and Julio Teheran are each guaranteed spots in the rotation, how should Atlanta juggle the likes of Floyd, Harang, Alex Wood and David Hale? Our writers weigh in on that and more:
---