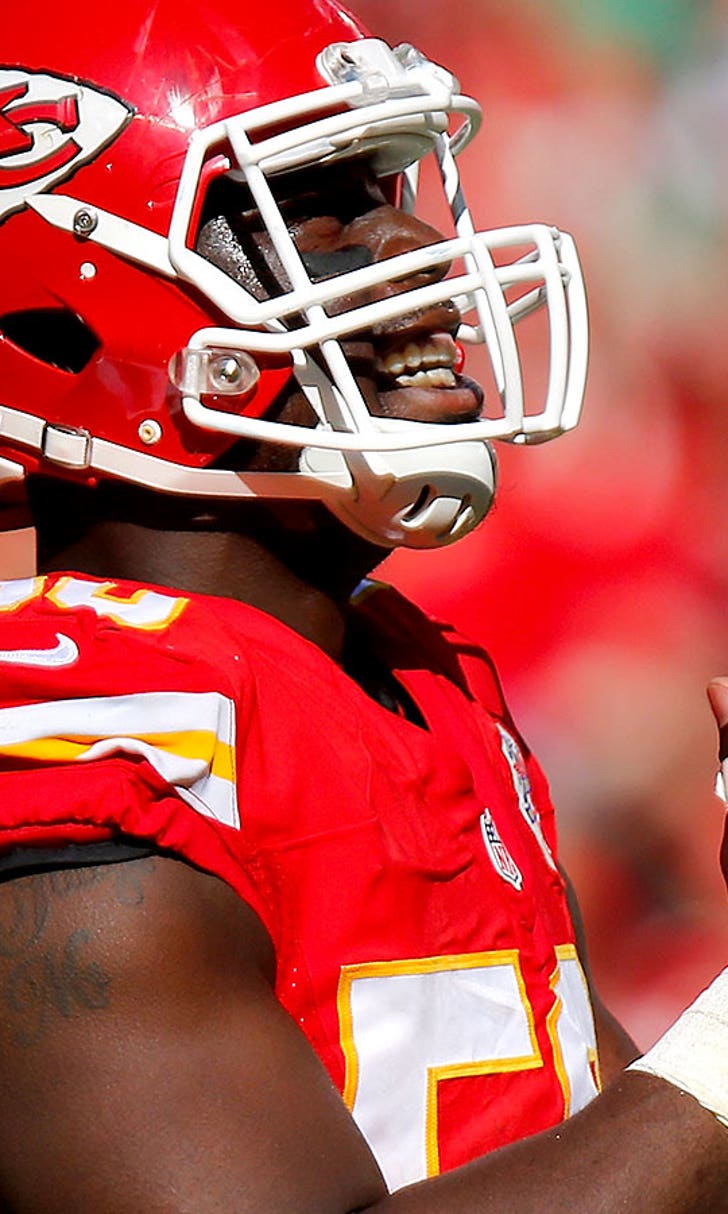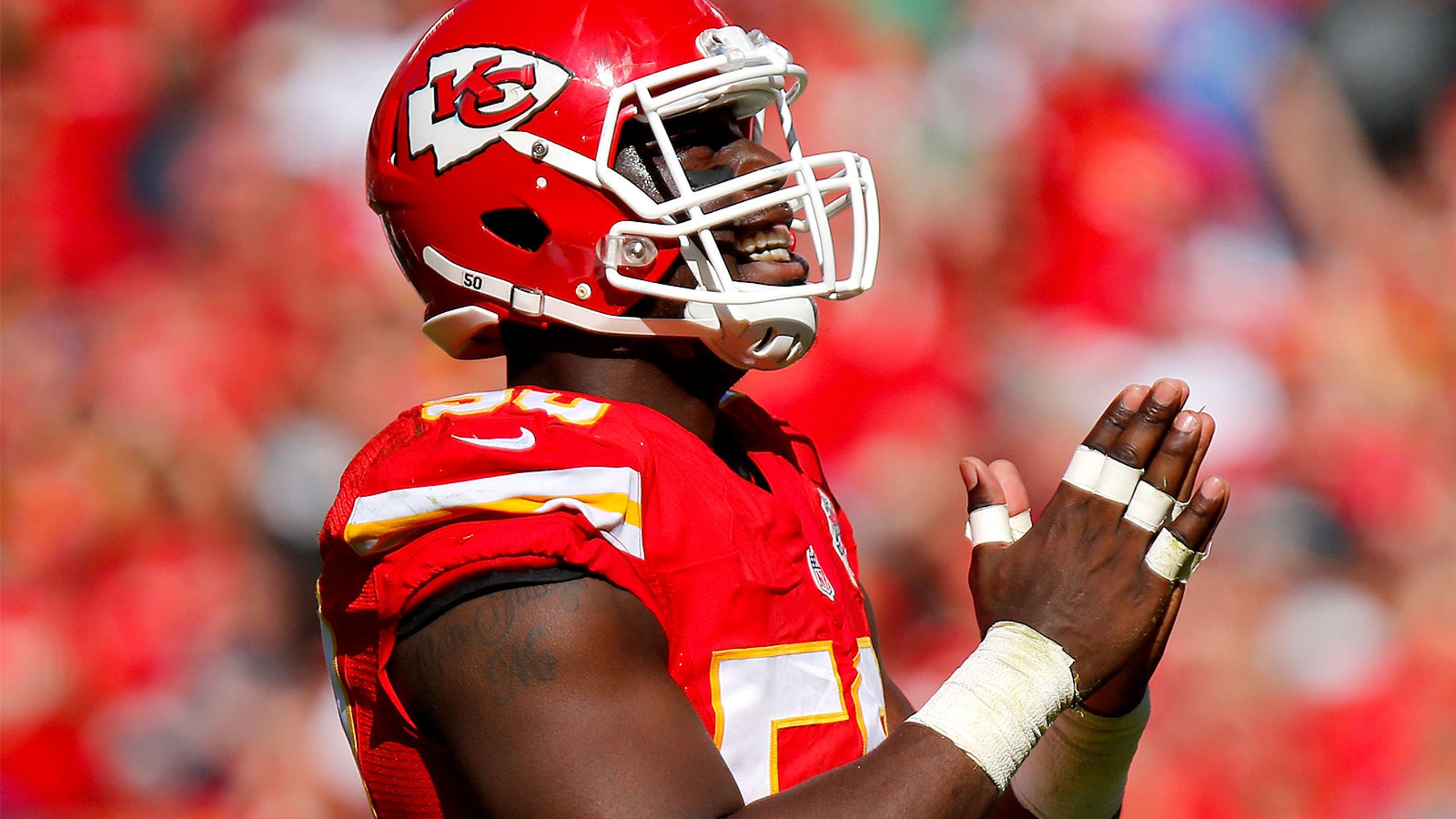 Chiefs and Houston are stuck together -- but for how long, you wonder
BY foxsports • June 12, 2015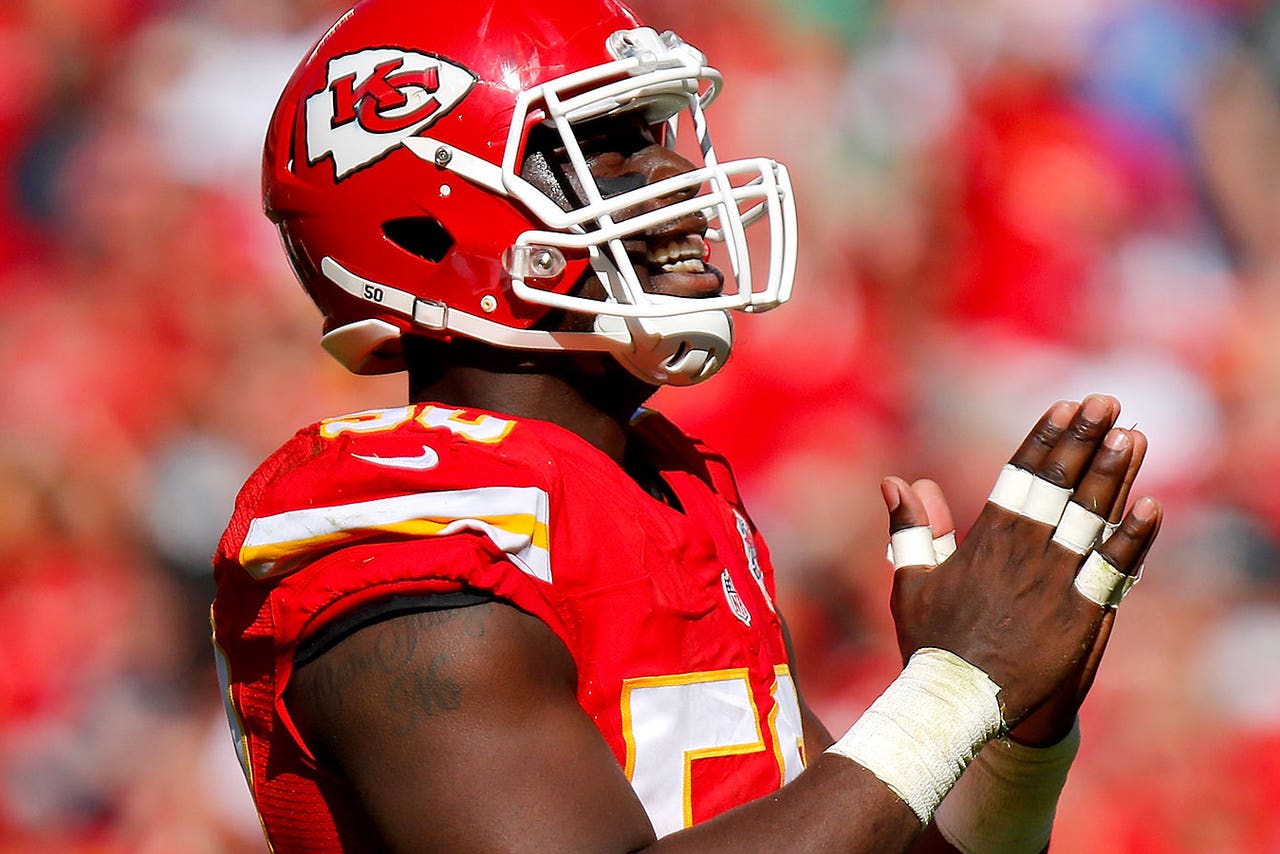 KANSAS CITY, Mo. -- It's news, but it's not hardball. Justin Houston skipping mandatory veteran minicamp is more of a pout than an angry stomp, a player exercising his desire to avoid running around in shorts and helmets in June when there are NBA Finals to watch and burgers to be flipped and trucks to be pushed.
(Seriously. Trucks. There's a video on Houston's Instagram account -- jhouston50 -- from a few months back in which the Kansas City Chiefs' pass-rushing ace and some of his workout pals, including Bengals wideout A.J. Green, take turns shoving a giant silver Chevy pickup around. Do not try this trick at home, unless you fight crime and roll with Steve Rogers and the rest of the Avengers in your spare time.)
In less super-heroic news, the Chiefs wrapped up organized team activities Friday, the last semi-voluntary segment of a semi-voluntary spring, and coach Andy Reid let it slip that he didn't expect to see Houston -- franchise-tagged and not loving it -- around the training facility next week, either.
There will be fines. There will be a little hand-wringing. And the world will keep spinning, same as it ever has. No. 50 did the same dance last year at this time, and converted all that angst into the best autumn of his football life.
Houston, coming off the quietest 22-sack season in modern NFL history, has a $13.1 million, one-year tender on the table now. He wants J.J. Watt money (six years, $100 million, with $10 million to sign) or, at the least, J.J. Watt security. Meanwhile, the Chiefs are finishing the second week of June with somewhere between $400,000 and $978,000 in cap room, depending on the report or the hour.
But it's after minicamp, which runs June 16-18, when things really start to get interesting.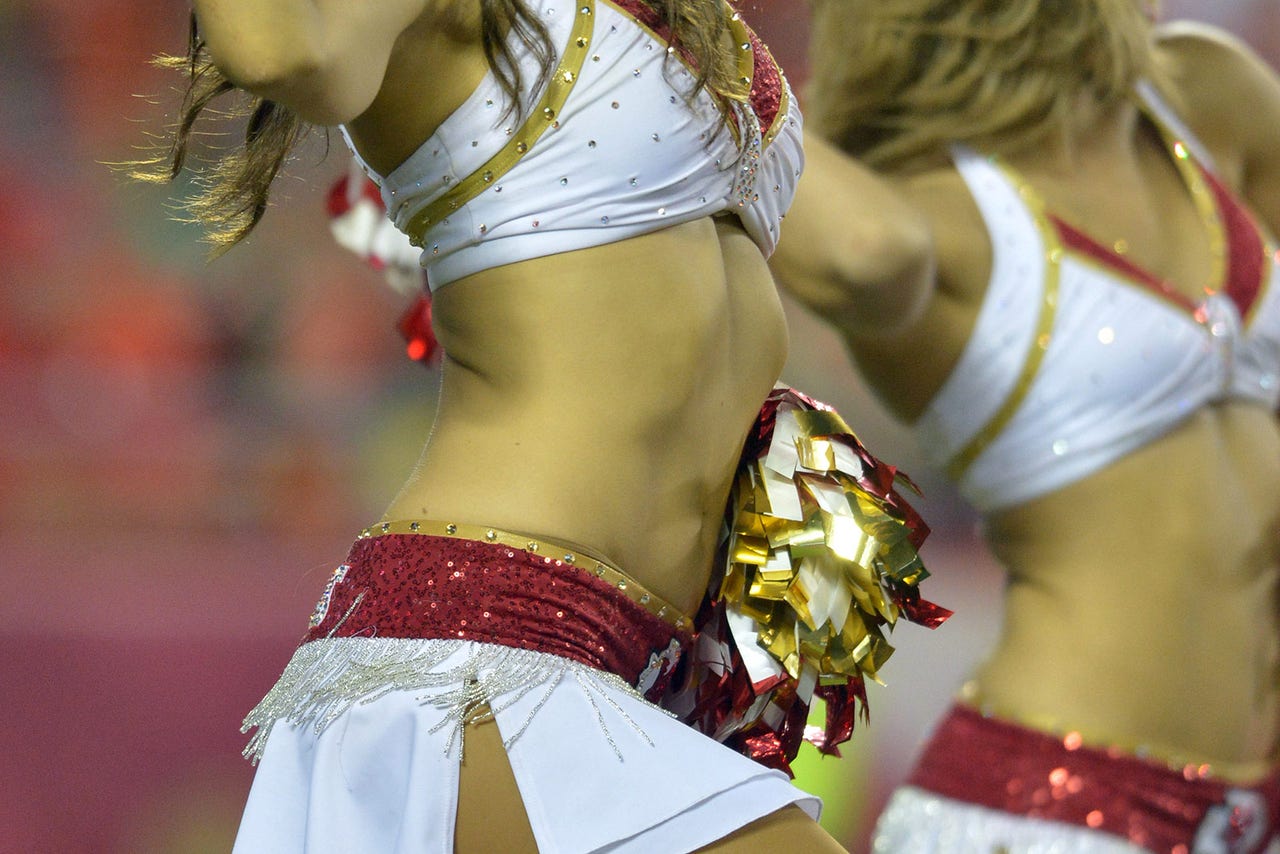 Lookin' good! Flip through ourphoto album of NFL cheerleaders.
Both sides have until July 15 to work out a long-term deal, or else franchised players have to play on that one-year tender, assuming they sign the tender at all. ProFootballTalk.com reported last week that while the two sides have been talking, no "significant progress" had been made.
Tick, tick, tick, tick.
Because after July 15, the chess match is officially on, at least from a leverage standpoint. If Houston doesn't report to St. Joe on time at the end of next month, now you've got something. Something that might damn well lead to trouble.
Houston could blow off the preseason, sign in early September and still rake in a full salary. He could hold out through Week 10 and collected a prorated chunk of the tender. Meanwhile, the Chiefs also have the option to rescind the tender and play a little hardball themselves. Hell, they could even tag him again in 2016. Another club might still sign Houston to an offer sheet, although the consensus seems to be that if it hasn't happened by now, it probably won't happen before the start of the preseason, either.
For better or worse, the Ouija board seems to think the Chiefs and Houston are stuck with one another. But for how long, you wonder?
You can follow Sean Keeler on Twitter at @SeanKeeler or email him at seanmkeeler@gmail.com.
---