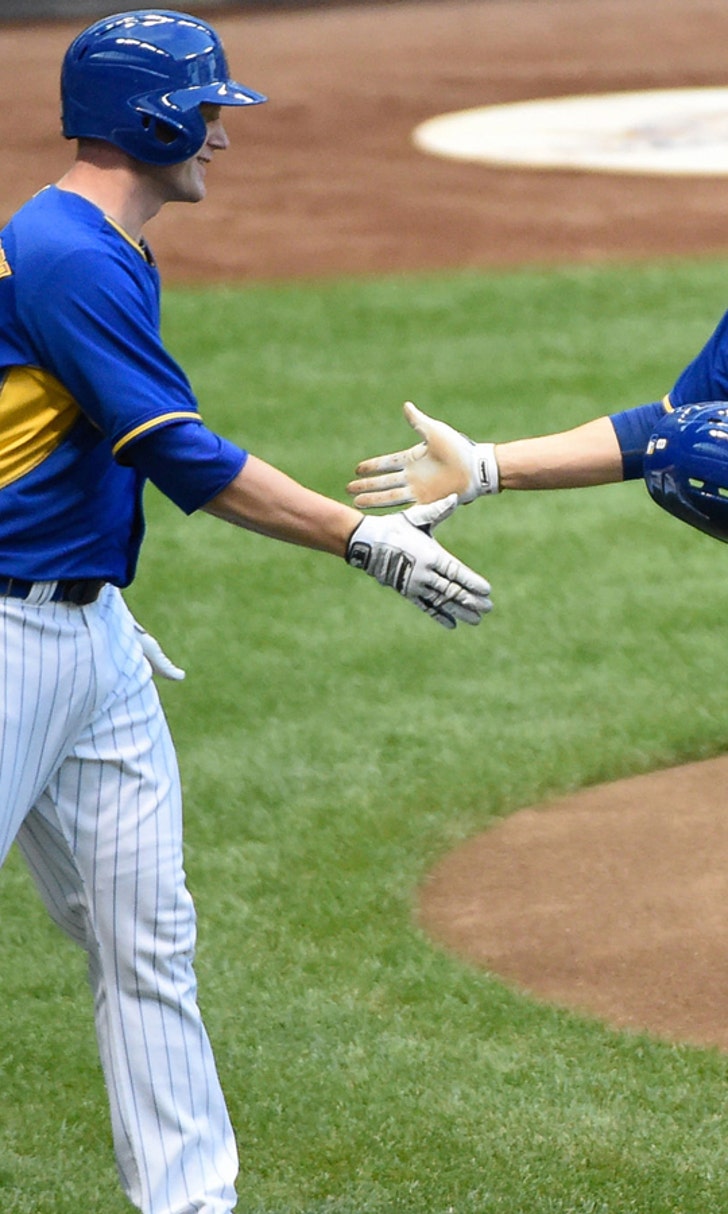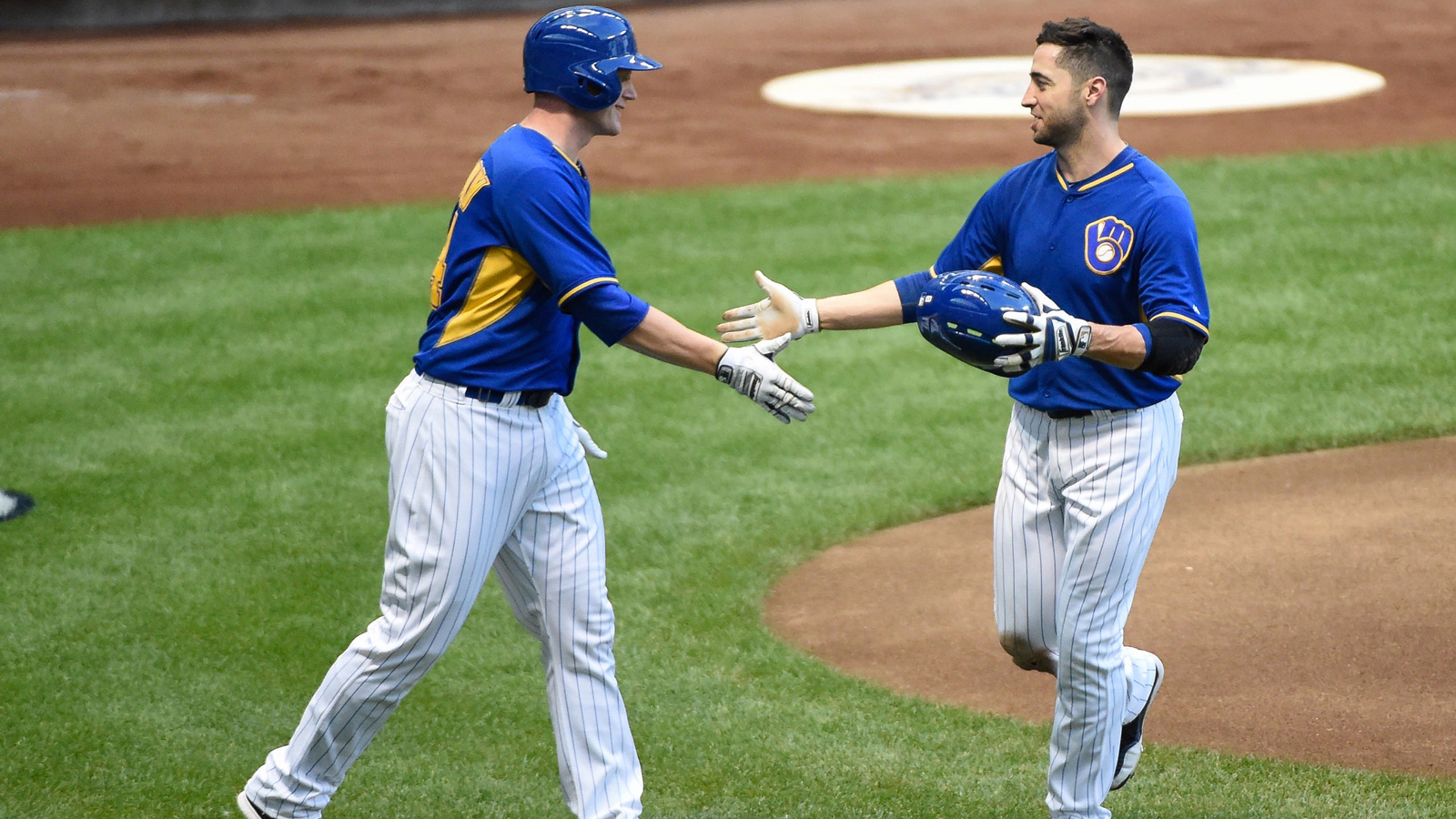 Checkmate: Brewers win opening-game chess match with Dodgers
BY foxsports • August 9, 2014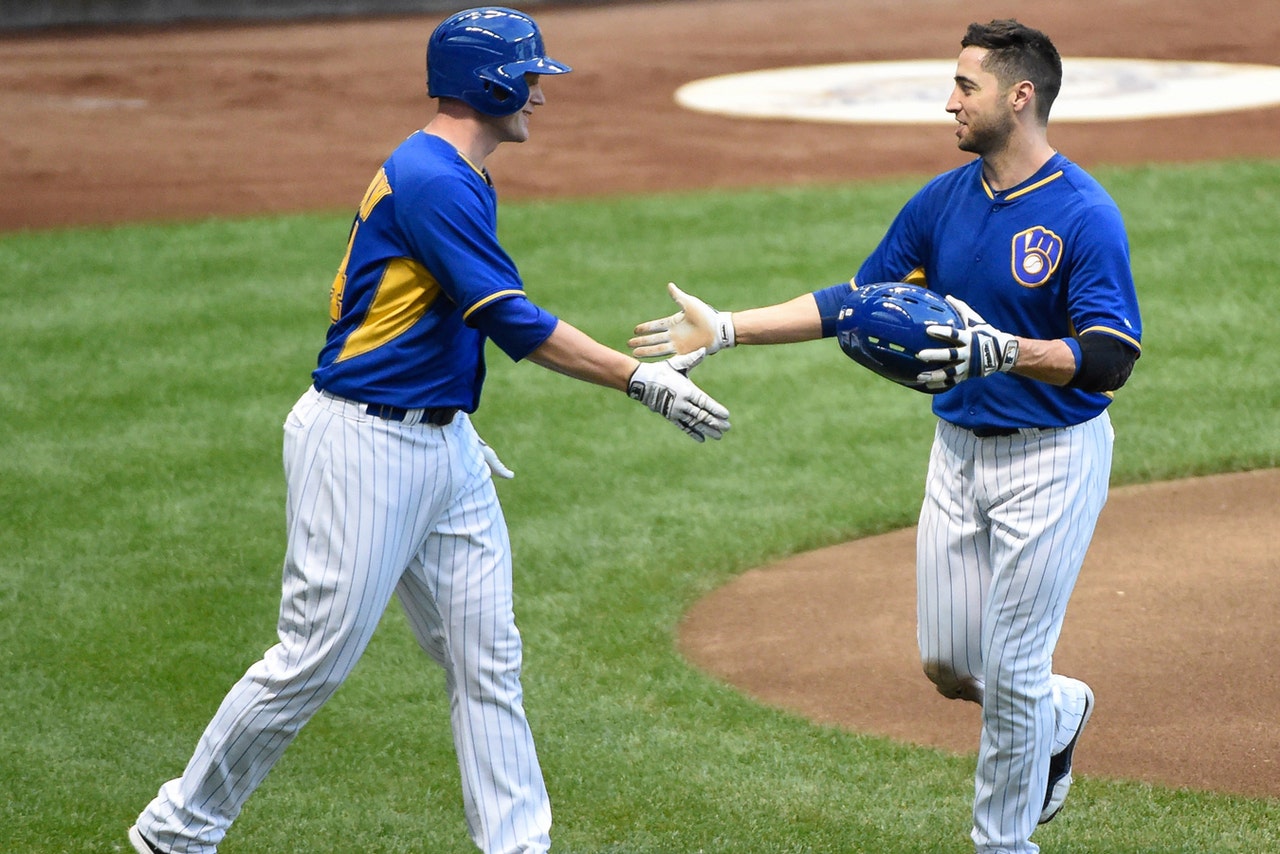 MILWAUKEE --€" The seventh inning between the Milwaukee Brewers and Los Angeles Dodgers on Friday lasted nearly 45 minutes, as seven different pitchers took the mound, five pinch-hitters were used and six runs were scored.
With two first-place teams battling at Miller Park, both managers were making moves left and right to try and win the series opener.
After watching a lead slip away in the top of the seventh, the Brewers sent eight batters to the plate and capitalized on a pair of big errors by the Dodgers to score four runs to regain the lead. A three-run home run from Rickie Weeks in the eighth provided insurance, as Milwaukee pulled away for a 9-3 victory.
"There was a lot of stuff going on there," Brewers starter Kyle Lohse, who allowed just one run in six innings, said. "It's not like one of my games to end up going that long, but there was a lot of stuff, just trying to get matchups. I'm glad it worked out the way it did."
The cat-and-mouse game between Brewers manager Ron Roenicke and Dodgers manager Don Mattingly began in the top of the seventh with Milwaukee up 2-1. Although he was at 105 pitches, Lohse came out and warmed up for the seventh.
Mattingly made a surprise move by pinch hitting Justin Turner for Roberto Hernandez although the Los Angeles starter had retired the last 18 batters he faced and was only at 65 pitches. Countering the move, Roenicke turned the game over to right-hander Rob Wooten.
Facing just one batter, Wooten allowed a single to Turner before handing the ball to left-hander Zach Duke. After a fielder's choice and a wild pitch put Dee Gordon at second base, Duke walked Yasiel Puig.
Adrian Gonzalez followed with a RBI single to right to tie the game at 2-2 off reliever Jeremy Jeffress. With starting shortstop Hanley Ramirez already out of the game due to right-side tightness, Mattingly pinch-hit for backup shortstop Miguel Rojas with runners at the corners and one out.
The move paid off offensively for the Dodgers, as Andre Ethier gave Los Angeles a 3-2 lead with an infield single, but it would hurt defensively in the next half inning.
"In the seventh inning, I made a lot of trips out there," Roenicke said after using Wooten, Duke and Jeffress.
Jamey Wright replaced Hernandez and retired Aramis Ramirez on a fly ball to short. With the left-handed hitting Scooter Gennett due next, Mattingly went to lefty J.P. Howell. Roenicke then pinch-hit Rickie Weeks, who drew a walk.
When Roenicke decided to pinch-hit Mark Reynolds for the left-handed hitting Lyle Overbay, Mattingly brought right-hander Brandon League into the game. Reynolds singled to center, sending Weeks to third, while Martin Maldonado then executed a safety squeeze to even the score at 3-all.
After a fly out, pinch hitter Khris Davis hit a routine ball to shortstop, but Turner booted the ball to load the bases. Not a shortstop by trade, Turner made another error on a ball hit by Carlos Gomez, as Gonzalez was unable to make the scoop on a low throw. The second error allowed Reynolds to score and put the Brewers up 4-3.
By pinch hitting Ethier for Rojas earlier in the inning, Mattingly sacrificed defense for offense and it ended up burning the Dodgers.
"Defensively, we kind of let our pitching down," Mattingly said. "Our defense in general let it down. It's unfortunate because Brandon (League) came in and got ground balls like we ask him to do, and we just didn't get what we wanted."
Gerardo Parra made the two errors sting more by lining a 1-1 pitch from League back up the middle to score a pair and make it 6-3.
"Especially the first game you play a team -- you want to start out the series right," Roenicke said. "I thought it was a big one to win. We know how good this team is and how good they've been playing, and we know the pitching that we're going to face the next couple nights. So it's important to win this game."
After the Brewers scored two runs on three hits in the first inning, Hernandez and Wright combined to retire 18 in a row for the Dodgers. Milwaukee then had nine of its next 10 batters reach, starting with Weeks' walk in the seventh.
Ryan Braun drew a walk off Dodgers reliever Carlos Frias to start the eighth, while Ramirez followed with a single on an 0-2 pitch. Weeks then blasted his fourth home run of the season, a no-doubter that traveled 435 feet to left-center field.
That allowed Roenicke to sit down closer Francisco Rodriguez, as Brandon Kintzler instead worked the ninth.
"It's so nice to go into the ninth inning and you've got a big lead," Roenicke said. "We do not have that happen very often, so it's nice to see. Not only do we come back and tie it and then get the lead, then all of a sudden we get the big homer from Rickie. That opens it up to where we can now throw who we want to and do things differently in the bullpen."
Clearing a spot: Following the game, the Brewers optioned Rob Wooten to Triple-A Nashville to make room for right-hander Mike Fiers to be called up to start Saturday against the Dodgers.
Wooten, who was recalled from Nashville on Tuesday when Matt Garza went on the 15-day disabled list, worked 1/3 of an inning Wednesday against San Francisco. He allowed a hit to the only batter he faced Friday.
In 33 1/3 innings in three different stints with the Brewers this season, Wooten is 1-4 with a 4.59 ERA.
Lucroy gets a day off: The Brewers played Friday's series opener with the Dodgers without Jonathan Lucroy in the lineup, as the catcher is battling a sore right hamstring.
Roenicke was considering giving Lucroy a day off somewhere in the next few days, but the hamstring was the reason it was Friday.
"I'm being cautious with it," Roenicke said. "I don't want him to miss time, so that's why.
"I don't think it's been that long. It was there yesterday when he scored from first base. I was watching him and he came and talked to me afterward."
Lucroy has started 22 of Milwaukee's last 23 games, including 20 of those at catcher. Outside of a scheduled team day off, Lucroy's last full day off came July 9, while he only pinch hit in the ninth inning on July 25.
His 95 starts behind the plate are good for third-most in baseball, as are his 97 games in which he has appeared at catcher. Only Kansas City's Salvador Perez and Arizona's Miguel Montero (each with 98 starts) have caught more games than Lucroy.
Segura sits: Like Lucroy, the Brewers are being cautious with shortstop Jean Segura as he battles a left quadriceps injury.
Segura missed the series finale with St. Louis last Sunday with soreness in his left quad, but he returned to start all three of Milwaukee's games with the San Francisco Giants earlier this week.
"The quad is definitely better, but I just want to make sure he feels good," Roenicke said. "And we're getting left-handers in the lineup against (Roberto) Hernandez."
Elian Herrera, a former longtime member of the Dodgers organization, started at shortstop Friday in Herrera's place.
Follow Andrew Gruman on Twitter
---