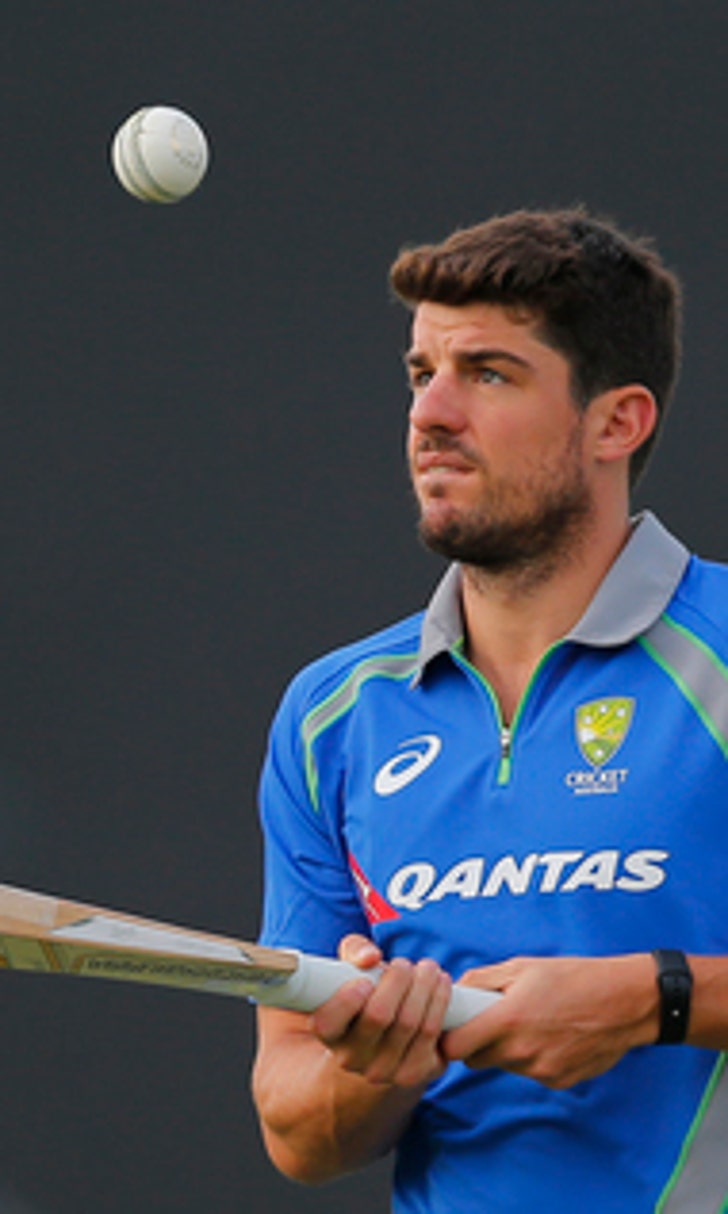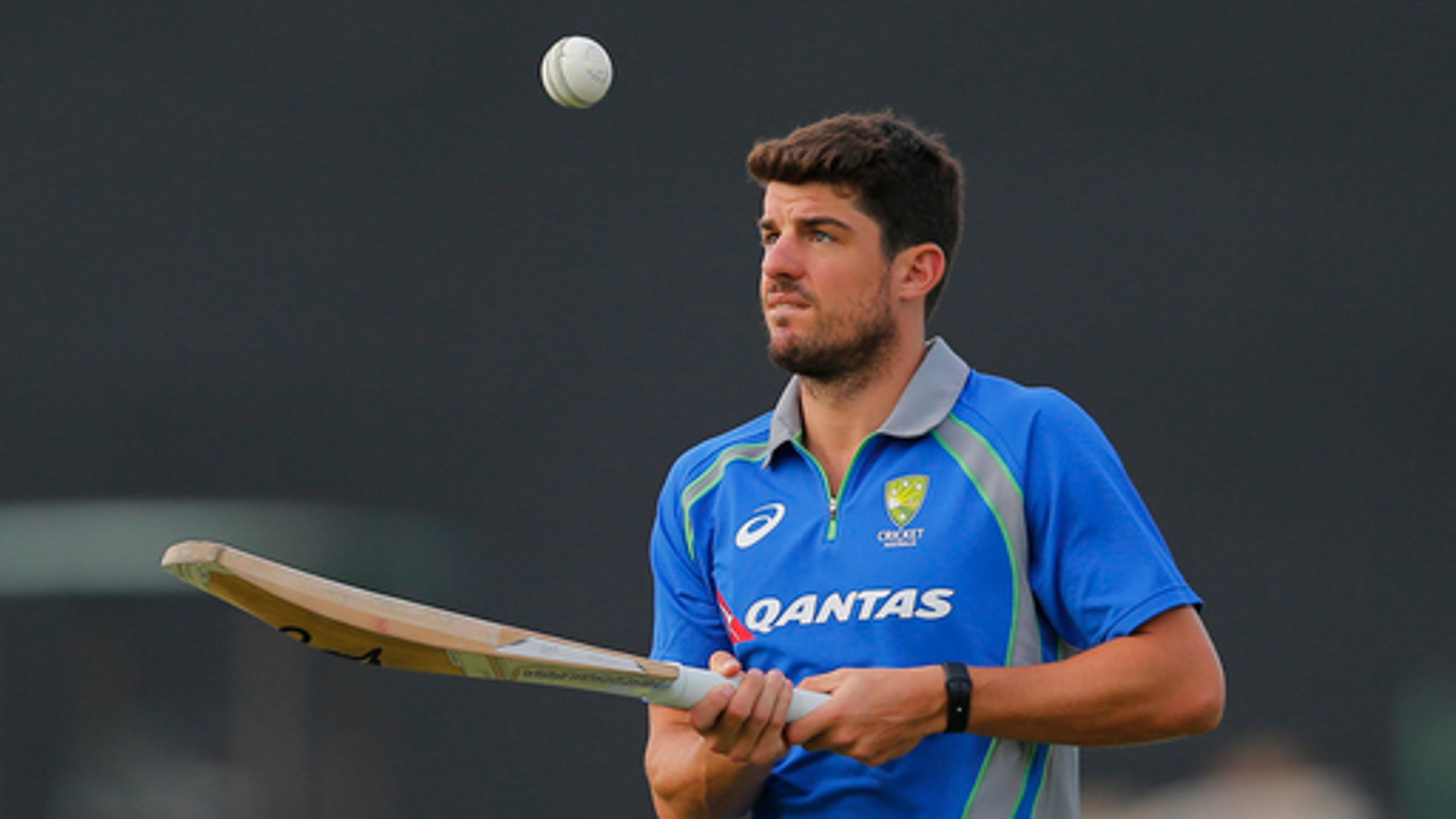 Champions Trophy: Players to watch
BY AP • May 30, 2017
LONDON (AP) SHAKIB AL HASAN, allrounder
BANGLADESH
Shakib Al Hasan, the world's leading allrounder in ODIs, is revered in Bangladesh.
The left-handed batsman is fast approaching 5,000 runs in ODIs, second highest in Bangladesh history, and his left-arm spin has claimed more than 200 wickets.
His wide range of strokes has given him flexibility on demanding foreign pitches, and his aggressive strokes have netted him a second-best six centuries, mostly from No. 5.
Away from the field, his professionalism is considered a model for all of the team. Relieved of the captaincy in 2011 after an ordinary tour of Zimbabwe, Shakib could receive redemption as the selectors are considering giving the captaincy back to him in the Twenty20 side.
''His presence ... just lifts the confidence in the entire dressing room,'' captain Mashrafe Murtaza said.
JOS BUTTLER, wicketkeeper-batsman
ENGLAND
England has batsmen with better averages, better techniques, and better reliability, but as a crowd-pleaser, it's hard to look beyond Jos Buttler.
Along with Eoin Morgan, the right-hander has helped revolutionize England's ODI game with his extravagance and variety of shots.
Buttler, who doubles as a wicketkeeper, has England's three fastest ODI centuries, the best coming off 46 balls against Pakistan in Dubai in 2015 which is joint-seventh in the all-time list.
There might not be a player better in the last 10 overs of an innings than Buttler, who remains composed even in the toughest of scenarios and doesn't need to play himself in before unloading his box of tricks.
With Buttler around, there will be no such thing as a lost cause for England in the Champions Trophy.
QUINTON DE KOCK, wicketkeeper-batsman
SOUTH AFRICA
Quinton de Kock played baseball before he turned to cricket, but the switch was a good one for South Africa.
By the age of 24, De Kock already has 12 ODI centuries, 12 half-centuries, over 3,000 ODI runs and collects them at a fierce strike rate of 95.42. He also has the third-highest score by a South African in ODIs, a 178 off 113 balls against Australia in September.
Despite a fairly small stature and boyish looks, he can make boundary-hitting look effortless, as the baby-faced left-hander did when he crushed Australia's bowling attack for that 178.
De Kock is a form player and when the opening batsman's eye is in, he can put South Africa ahead of the game immediately, whether that is by setting big targets or chasing them down.
Equally comfortable playing a cover drive or stepping back to pull, hook, and cut, he made three centuries in a row early in his career in a series against India and went on a run of four half-centuries and a century in consecutive ODIs at the beginning of this year.
De Kock would be in South Africa's team for his batting alone but he also is a sharp wicketkeeper, freeing up space for another batsman or bowler.
MOISES HENRIQUES, allrounder
AUSTRALIA
Moises Henriques owed his unexpected selection for Australia as much for coming into form as his rivals' own was declining.
Henriques was picked ahead of batsmen such as Usman Khawaja, Peter Handscomb, George Bailey, and allrounder James Faulkner.
The Portuguese-born Henriques has been a fringe player for the national squad, playing only eight ODIs from his debut in 2009 to his last match in August. The allrounder has tallied 46 runs at an average of 6.5 and his medium pace has claimed six wickets at an average of 40.
And yet he was chosen on form, domestically, and in the Indian Premier League, where he averaged 46 with the bat in 11 innings, and took one wicket.
''We believe Moises' batting has improved significantly in the past six months and he will provide us with a strong option should he be selected,'' selector Trevor Hohns said.
Just as Henriques star was rising, Faulkner's was falling. The man of the match from the 2015 World Cup final has faded as a batsmen since. Khawaja and Handscomb were in the ODI side over the summer but also failed to impress, and Bailey was dropped.
SHOAIB MALIK, batsman
PAKISTAN
Shoaib Malik will be playing in his sixth Champions Trophy, and embraces his senior role in the side.
He feels he can help other batsmen like Babar Azam and Umar Akmal realize their potential.
''I personally have a bigger role to play in the tournament than just performing with the bat and the ball,'' he said. ''I need to help the younger guys to overcome their nerves and showcase the talent they possess to themselves and the world that'll be watching.''
The world has been watch Malik for a long time. He made his Pakistan debut in 1999, has appeared in the middle order in 247 ODIs, and scored 6,711 runs at a healthy strike rate of 81.65.
In the Champions Trophy, he has scored 326 runs and taken 10 wickets in 15 appearances.
In the absence of the retired Misbah-ul-Haq and Younis Khan, Malik is happy to shoulder the responsibility of making runs. In April, he scored an unbeaten 101 to help Pakistan beat the West Indies and secure a series victory.
LASITH MALINGA, fast bowler
SRI LANKA
Lasith Malinga's fitness will be tested more than his proven bowling skills with the white ball at the Champions Trophy.
Sri Lanka has gambled with the fast bowler, who is returning to ODIs for the first time November 2015.
Malinga needs nine wickets to reach 300 ODI wickets, and bowling coach Alan Donald feels if he can bowl even seven or eight overs then he'll make a huge impact.
''Yes, there's been a lot spoken about his fitness and can he bowl 10 overs? I certainly think that if we can get 7-8 overs out of him in important stages of the game he's going to be the factor, there's no doubt about that,'' Donald said.
In one of the most memorable spells at the Champions Trophy, Malinga's 4-34 nearly pulled off victory against New Zealand in 2013 while chasing a small target of 138 runs.
This is his fourth Champions Trophy.
''There aren't any easy matches,'' Malinga said. ''The opponents can rule us out at their risk but we are a good side, which is capable of beating any side on its day. I am confident that we will make an impact in the tournament.''
MITCHELL McCLENAGHAN, fast bowler
NEW ZEALAND
When Mitchell McClenaghan was picked by New Zealand in April, he tweeted a Terminator-like picture and comment: ''Nice to be back.''
McClenaghan was selected without having played international cricket in 15 months. After helping the Black Caps reach the World Twenty20 semifinals in March 2016, the left-arm quick suffered a stress fracture in his hip. That and an ankle injury forced him to miss the entire New Zealand summer.
He proved himself again in the Indian Premier League. He can be expensive, but when he was injured in the playoffs, and missed the Mumbai Indians' triumph, he was the team's leading wicket-taker with 19. During the IPL, he became the third fastest to 50 career wickets.
He co-led the IPL with nine wickets in the first six overs, and was among the top four in dot balls in the death overs.
That versatility was invaluable to New Zealand coach Mike Hesson.
''He's able to bowl equally with the new ball or first change, he's probably our best death bowler, has been our most consistent in the back end of overs, and offers an attacking option through the middle on flat surfaces,'' Hesson said.
So Hesson has brought McClenaghan to the Champions Trophy, where in 2013 he set a New Zealand tournament record of 11 wickets from just three matches.
He's back.
YUVRAJ SINGH, allrounder
INDIA
Yuvraj Singh made his debut in the second Champions Trophy in 2000. He played it again in 2002 when India won, 2004, and 2006 then missed the rest for one reason or another.
Yuvraj was dropped from the ODI team in 2013 on form, but his hunger for the game and a successful domestic season brought him back into the team this year.
In the second match of his comeback in January, he scored 150 against England at Cuttack with 21 fours and three sixes. It was his first ODI century in almost six years.
Now he's helping to prop India's middle order alongside captain Virat Kohli and Mahendra Singh Dhoni, and offering a little left-arm spin on the side.
---
AP Sports writers Rizwan Ali, Gerald Imray, Steve Douglas, and Foster Niumata contributed.
---