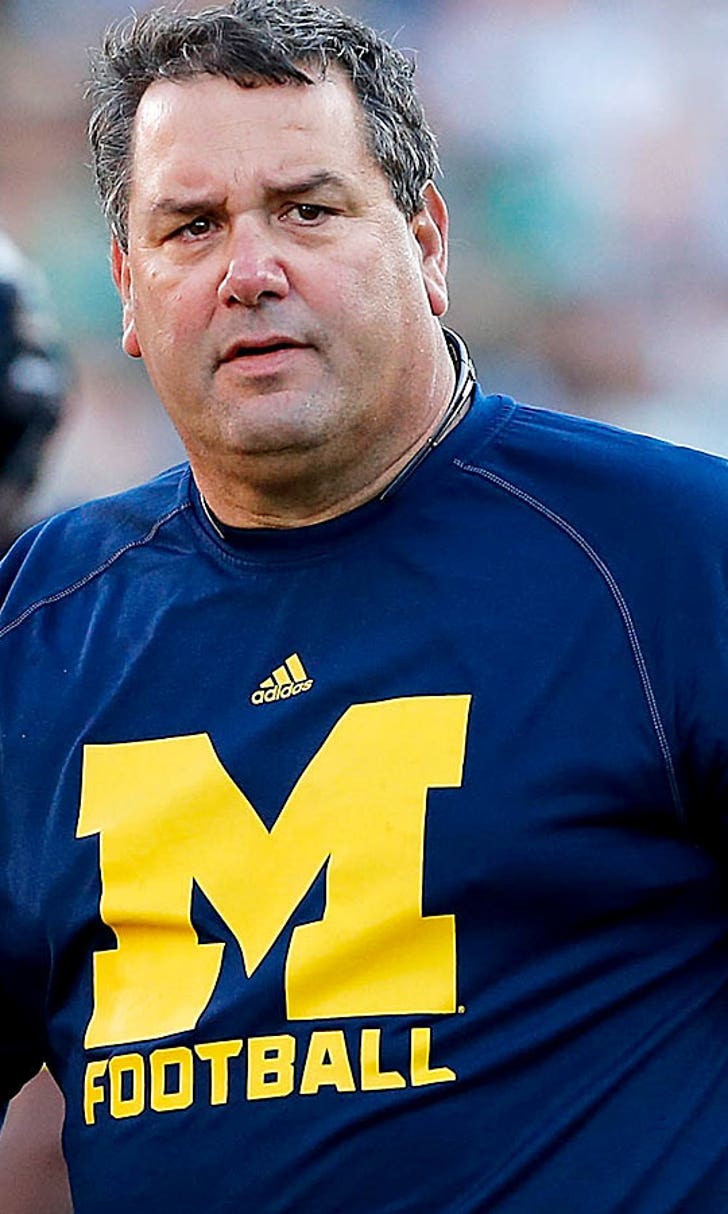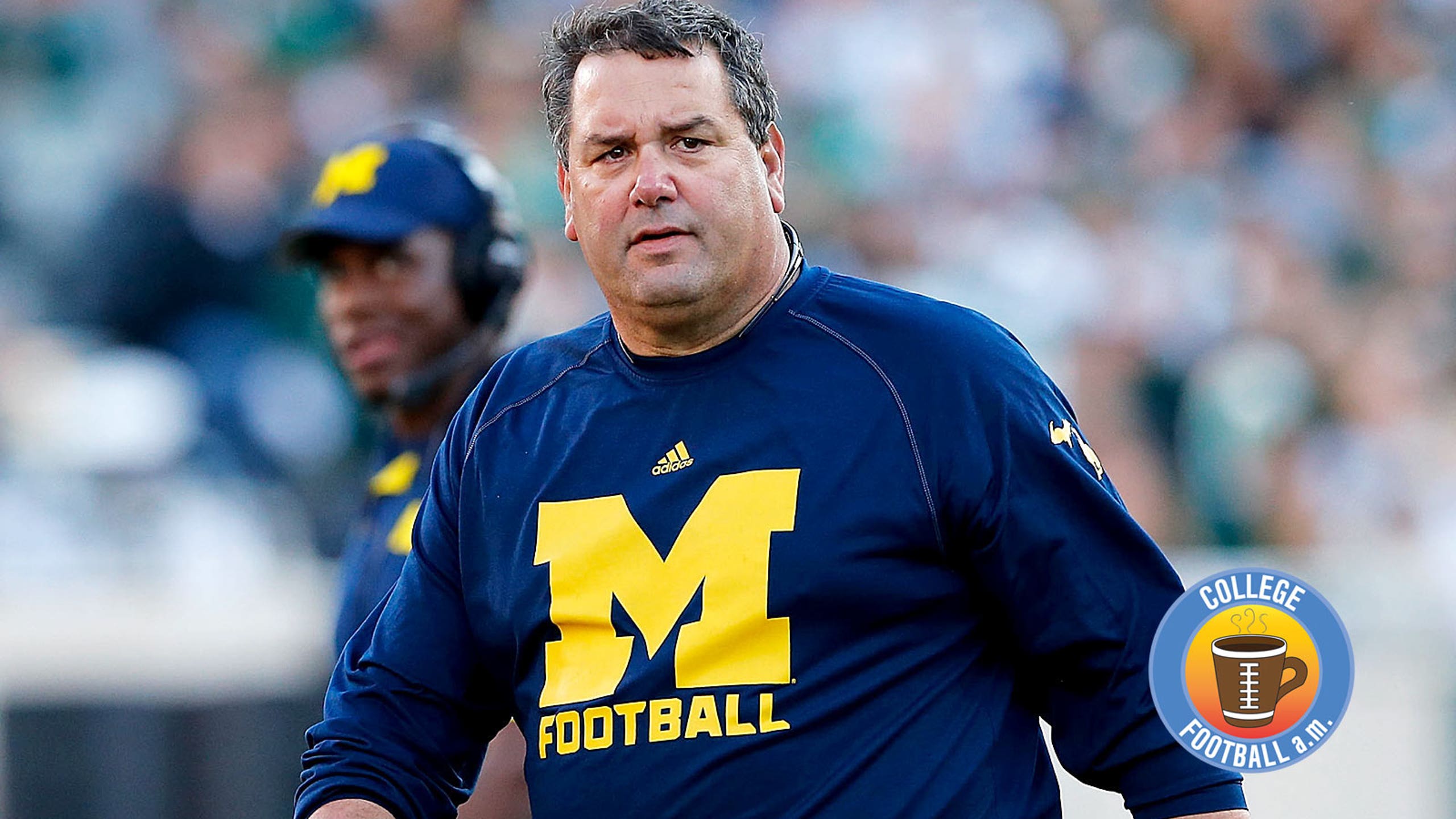 CFB AM: Brady Hoke still clearly hates the Ohio State Buckeyes
BY Teddy Mitrosilis • August 21, 2015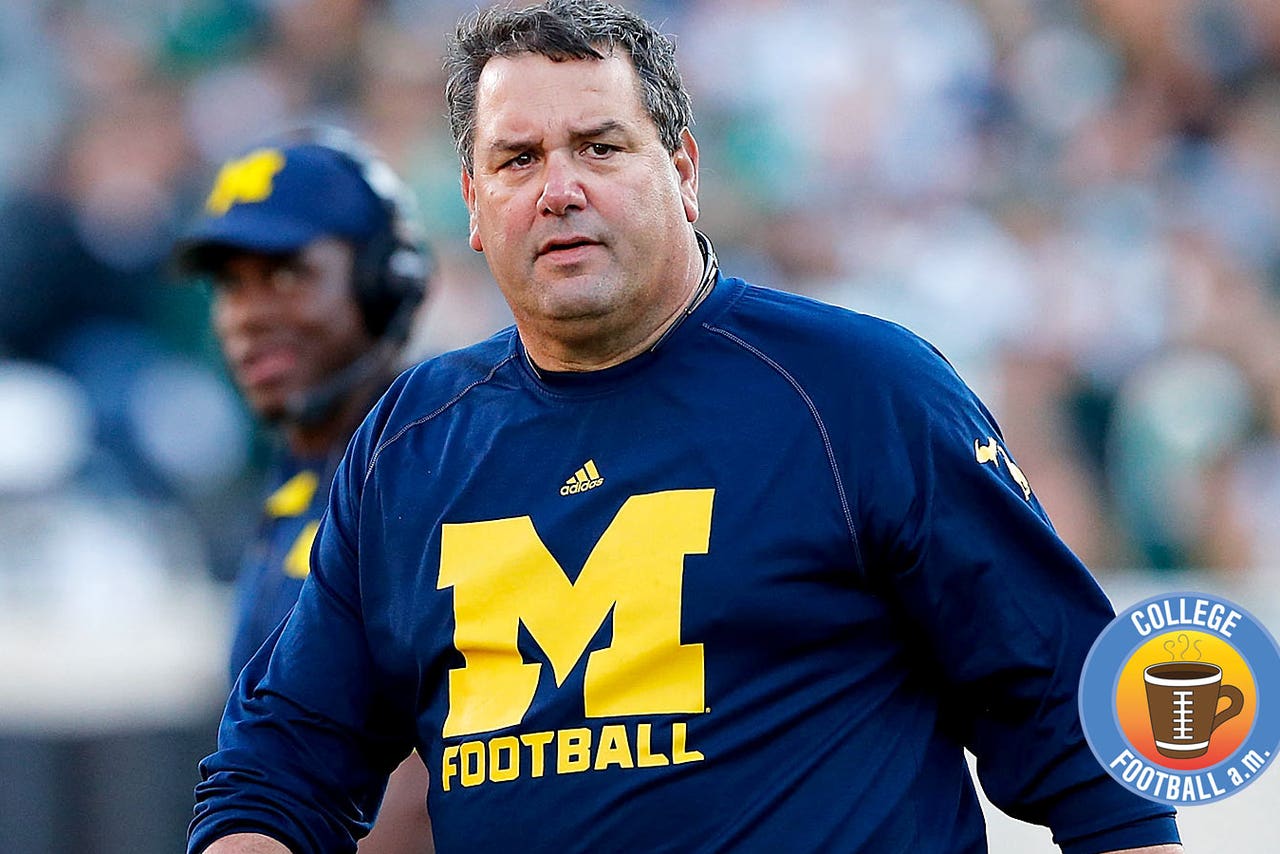 Brady Hoke is no longer coaching Michigan, but he's still getting his shots in at Ohio State.
If you're wondering what Hoke is up to these days, he just started co-hosting a radio show on Sirius XM College Sports Nation and therefore is now paid to give honest analysis of the college football world.
That seems to be a little bit difficult for him when it comes to the Buckeyes. From Greg Couch's piece on Bleacher Report:
When you're a "Michigan Man," the hatred never leaves apparently.
THREE THINGS YOU NEED TO KNOW
1. Baylor player found guilty of sexual assault
I hate to get so serious, but we have to for a minute because this is a really important story that deserves attention. Baylor's Sam Ukwuachu was found guilty on Thursday of one count of sexual assault. Prosecutors say he sexually assaulted a former Baylor women's soccer player, while Ukwuachu says the encounter was consensual. Baylor is under fire now because Ukwuachu transferred from Boise State in 2013, where he was dismissed from the team for reportedly attacking his girlfriend. He never played a down at Baylor --€" having been suspended in 2014 --€" but people are now asking how Baylor could have brought in a player with a previous incident of violence against a woman already on his record. A Baylor official testified in the sexual assault case that the school investigated the soccer player's claim but didn't find enough evidence "to move forward." Why was determining if there was enough evidence to pursue the case even the school's decision? Who knows. Now Ukwuachu awaits his legal fate and could face up to 20 years in prison.
Baylor and head coach Art Briles made every woman on campus a potential victim when they decided to recruit Ukwuachu, writes USA Today's Dan Wolken.
2. Did Cam Newton get snubbed?
The Football Writers Association of America selected its 75th anniversary All-America team, and on it are college football legends like Archie Griffin, Derrick Thomas, Tim Tebow, Roger Staubach, Jerry Rice and many more. One person who wasn't on it? Auburn's Cam Newton, who completely dominated the sport in his one season while leading Auburn to a national title. Bruce Feldman argues that Newton was the biggest snub on the FWAA's team and should have been on it.
In more Auburn news, Stewart Mandel makes the case for why Auburn can win the College Football Playoff.
The Tigers are also the latest school to enter the crosshairs of the Freedom From Religion Foundation, which has demanded that Auburn fire its Christian team chaplain.
3. Paul Petrino allegedly almost assaulted a reporter
A reporter covering the Idaho football team wrote a story the other day saying Paul Petrino, Bobby's brother, blew up at the media during a practice because of what he believed to be unfair criticism of his team. But, according to Michael-Shawn Dugar, it apparently escalated into more than that. From his story:
Petrino issued a statement saying he "reacted poorly" but firmly denied he had to be physically restrained or that he threatened the reporter.
In other coaching meltdown news, after ripping into freshman QB Josh Rosen in front of the media the other day, UCLA's Jim Mora admitted he's an asshole.
LASTLY
The Big Ten Network is doing a "Hard Knocks"-style show for Ohio State's preseason camp, and it's really well-produced. If you have 20 or so minutes on your hands, here's the first episode.
Have a great weekend, everyone. Thanks for reading the first week of CFB AM on Outkick.
Teddy Mitrosilis works in social content development at FOX Sports Digital. Follow him on Twitter @TMitrosilis and email him at tmitrosilis@gmail.com.
---