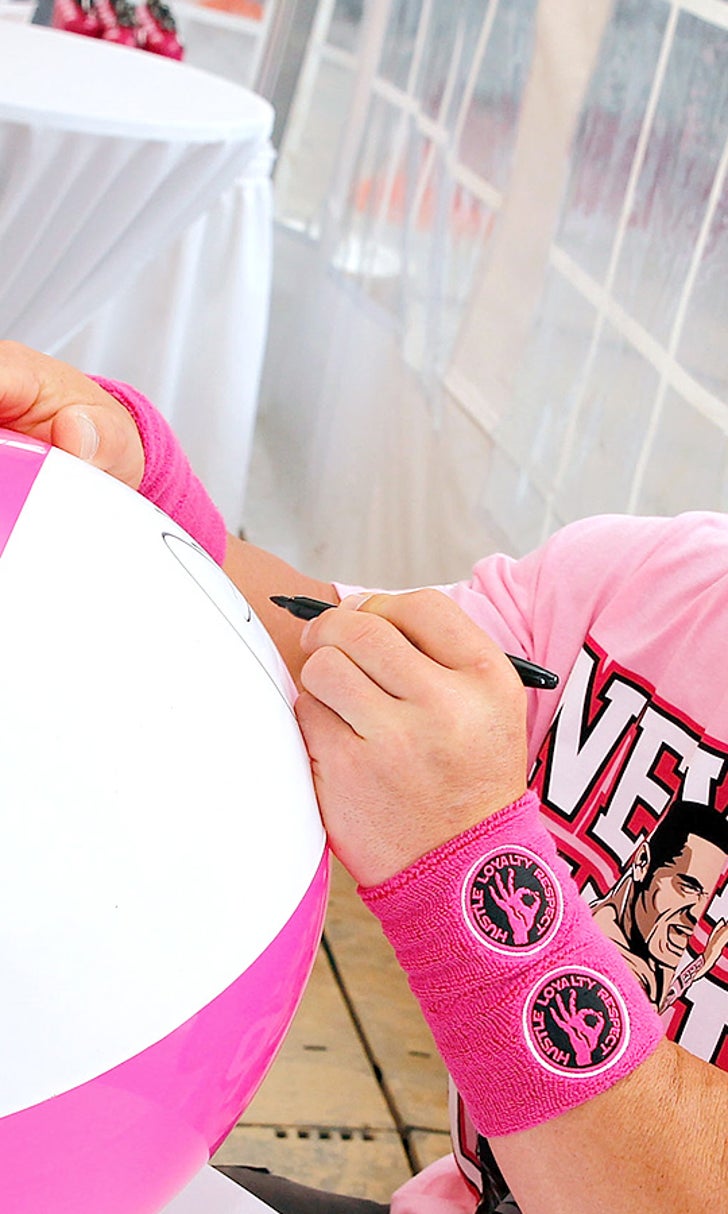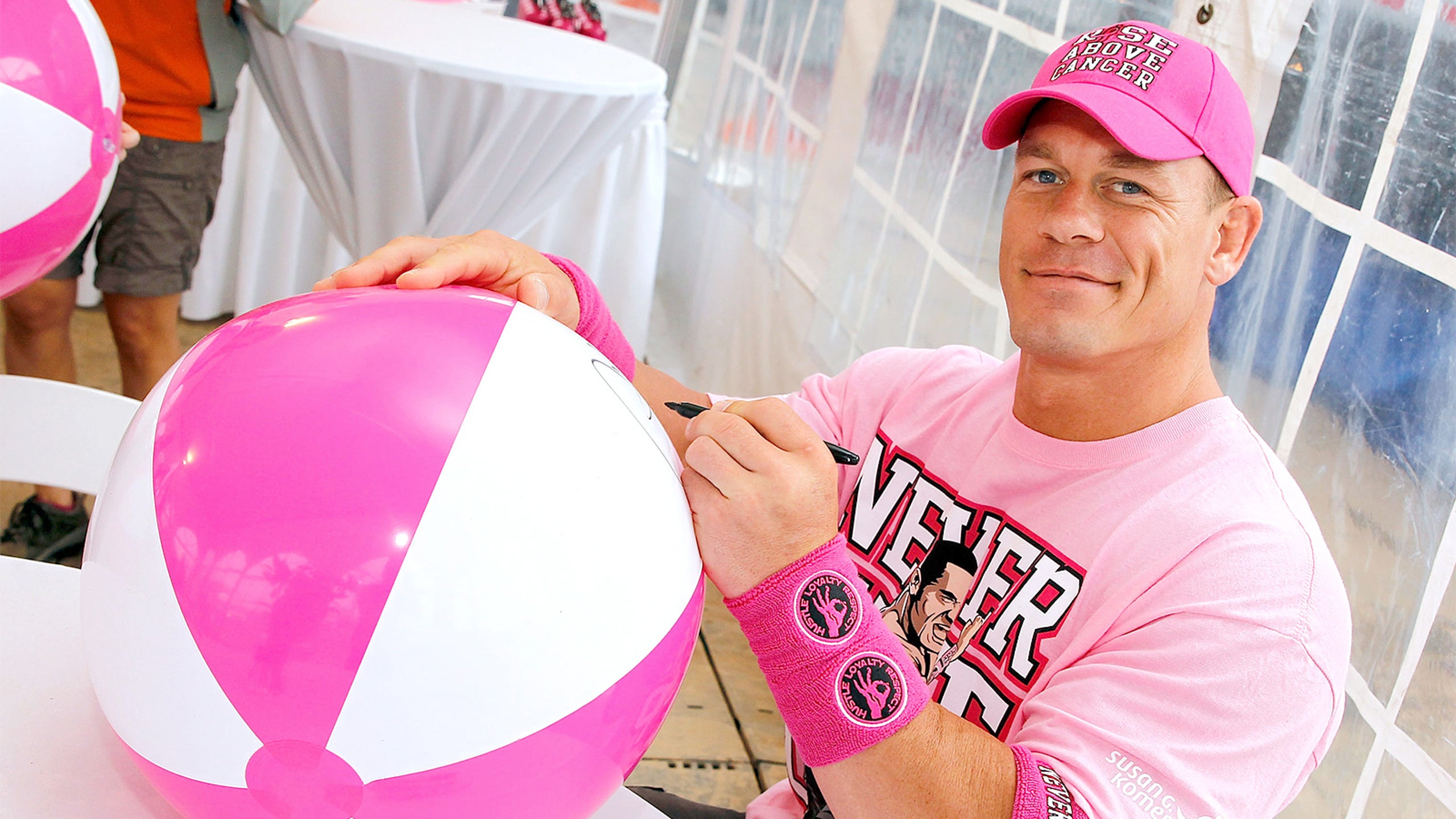 Cena's a polarizing figure because of WWE's failure to build around him
BY Jim Ross • August 11, 2014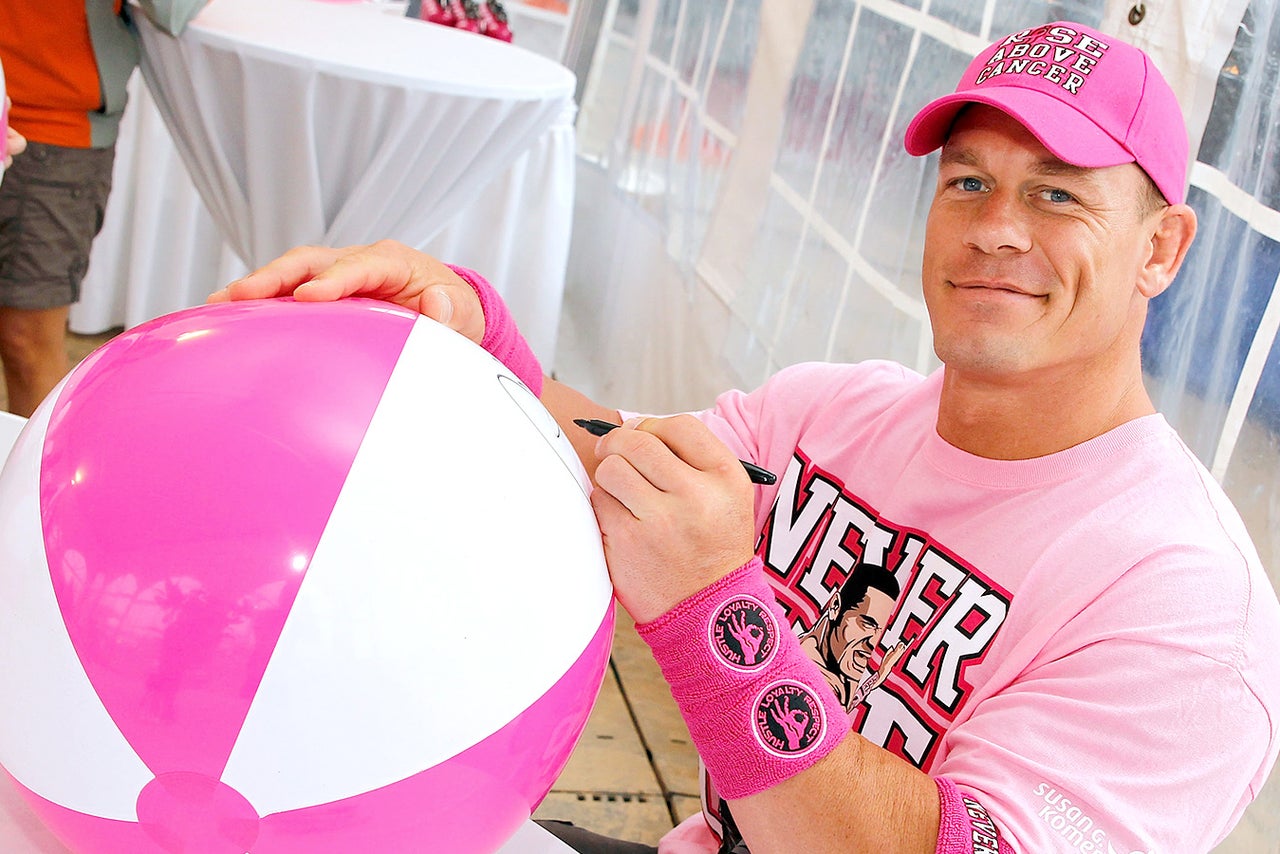 Polarizing - To divide into sharply opposing factions.
It is said that WWE Superstar and reigning WWE World Champion John Cena is the most polarizing pro wrestler ... ever. One would have a hard time disputing this description based purely on what is heard when Cena appears on one of the WWE's television broadcasts such as "Monday Night RAW." The opposing chants of "Let's go Cena!" and "Cena Sucks!" resonate loudly and passionately throughout every arena in which the future Hall of Famer performs.
Why is it the man who has stood for right and has fought and defeated every "villain" in WWE for the past decade has so many detractors?
Why is it that that the Ironman of WWE, who has likely sold more merchandise than the entire roster combined in recent years, not to mention his amazing and heartfelt work with the Make-A-Wish Foundation, is vilified primarily by those in the defiant male, 18-34 demographic?
I signed John Cena to a developmental contract to WWE in 2001 and he debuted on the WWE's primary roster in 2002. Upon arriving in Connecticut from California, where I signed Cena, I reported to WWE headquarters fresh off a red-eye flight, I met with WWE Chairman Vince McMahon and boldly told him that I'd signed a talent who would be a WrestleMania main eventer within the next five years.
McMahon looked at me with a wary eye, as if I were suffering from jet lag, or worse, and suggested that I go home and freshen up before reporting back to work. I did just that but remained hell-bent that my instincts were spot on ... and they were.
In 2005, John Cena was in a main event match at WM XXI when he faced John Bradshaw Layfield for the WWE Title.
So why, with all the success, the unrelenting work ethic, an unbridled passion for his profession of which he's been a fan since boyhood, and hours of charitable work does a segment of the WWE's audience -- aka the WWE Universe -- look upon the lead dog of the company with such disdain?
There are many theories to this conundrum, including overexposure, as the former Springfield College football center has been the focal point of WWE programming for over a decade. It certainly isn't John Cena's fault that he's on TV virtually every week and has been for so long.
Wrestling fans have their favorites who they want to supplant incumbent hero Cena within the WWE hierarchy. However, thus far no fan favorite has been able to accomplish that feat. Is it John Cena's fault that WWE hasn't created a superstar, fan favorite to rival Cena and remove some of the burden from their top star?
Is Cena the culprit why WWE can't develop a viable hero or, more importantly, heroes to supplant the 15-time champion who has pulled the wagon for more than a decade? Obviously not, as that burden belongs to the promotion and to a lesser degree to the talents who are put into the position to hopefully become "The Man."
Another point to consider is that many fans still long for the TV-14 Attitude Era of WWE programming instead of today's PG product that WWE produces and that John Cena represents more than any talent on the roster.
An argument can be made that by booing Cena some fans feel that they can change the WWE's presentation by sending a message that they as consumers don't like the current, PG product.
At the end of the day, it seems as if John Cena is a scapegoat of his own success. Being in a role where I assembled the talent roster for the top sports entertainment organization in the world, WWE, I can assure one and all that no company can have too many John Cenas in their locker room unless one doesn't covet Cena's own real life mantra of hustle, loyalty and respect.
John Cena represents, to many fans, what today's pro wrestling product in WWE is and which many fans don't embrace. Instead these vocal aficionados want the return of the 'good, old days' which were represented by such stars as Bruno Sammartino, Bob Backlund, Ric Flair, Hulk Hogan, Randy Savage, Bret Hart, Shawn Michaels, The Rock, Stone Cold Steve Austin and many others one could name.
Those days are gone and they aren't coming back any time soon. Why? Largely because all the aforementioned stars were products of the territory system. (Excluding the Rock who, being a third generation wrestler, literally grew up as a young man in various wrestling territories as his father Rocky Johnson traveled the world with his wife Ata and their only child Dwayne.) The wrestling territories are nothing more than a distant memory today.
Plus, it is incumbent on WWE to go back to the days of having a viable and essential "heel factory" where the focus was to create new adversaries for their top heroes. Men like Bruno Sammartino all the way to Stone Cold were great because they were always being challenged by antagonists who put the hero in jeopardy on a regular basis.
Nonetheless, John Cena is virtually unflappable and no matter what some fans do, including fanatical booing and negative signs and posters in the audience, Cena never flinches. Because Cena is simply being himself, which seemingly motivates his detractors to try that much harder to break him.
Trust me, that won't happen.
Could Cena help his own cause by adding some wrinkles to his repertoire inside the squared circle? Yes, he could, but so could every other pro wrestling performer. Reinventing one's self in the world of entertainment isn't a new concept. Could Cena be more serious at times while executing a promo? Absolutely. But would those changes be enough to satisfy his detractors from being 'cool' and booing Cena? Not likely.
Finally, many fans demand that Cena be cast into the role of a villain by WWE. Considering that there are no young stars on the immediate cusp of replacing John Cena as the next group of heroes that will lead the WWE into the future it would be foolish to make Cena a "heel." Not to mention the thousands of dollars that would be possibly lost in merchandise sales and multiple other money streams that no corporation can afford to lose in today's economy.
In pro wrestling, there are many facets that must be in place to earn the dollars of the fan base. Strong heroes must have, arguably, even stronger villains with which to be paired. Those villains are largely created by the company in which they are employed and by the extra efforts said villains put forth to achieve the distinction of disdain from the consumers. In other words, as the old cliche goes, it takes two, or three, to tango.
At the end of the day, an argument can be made that John Cena is taking the verbal brunt of the complaints that WWE isn't what some fans want it to be.
This Sunday in Los Angeles at Summer Slam John Cena will defend the WWE World Title against the "Beast Incarnate" Brock Lesnar, former WWE Champion, NCAA Wrestling Champion and UFC Heavyweight Champion, who will be accompanied by his "Advocate," the controversial Paul Heyman. It will be a compelling performance by the talented individuals involved but at the end of the day the live audience's reactions may indeed steal the show.
You can follow Jim Ross on Twitter @JRsBBQ, listen to him on the Ross Report Podcast, and see him live atRINGSIDE: An Evening with Jim Ross. JR's products are also available online at wweshop.com,americansoda.co.uk and beyondtheropes.co.uk
---