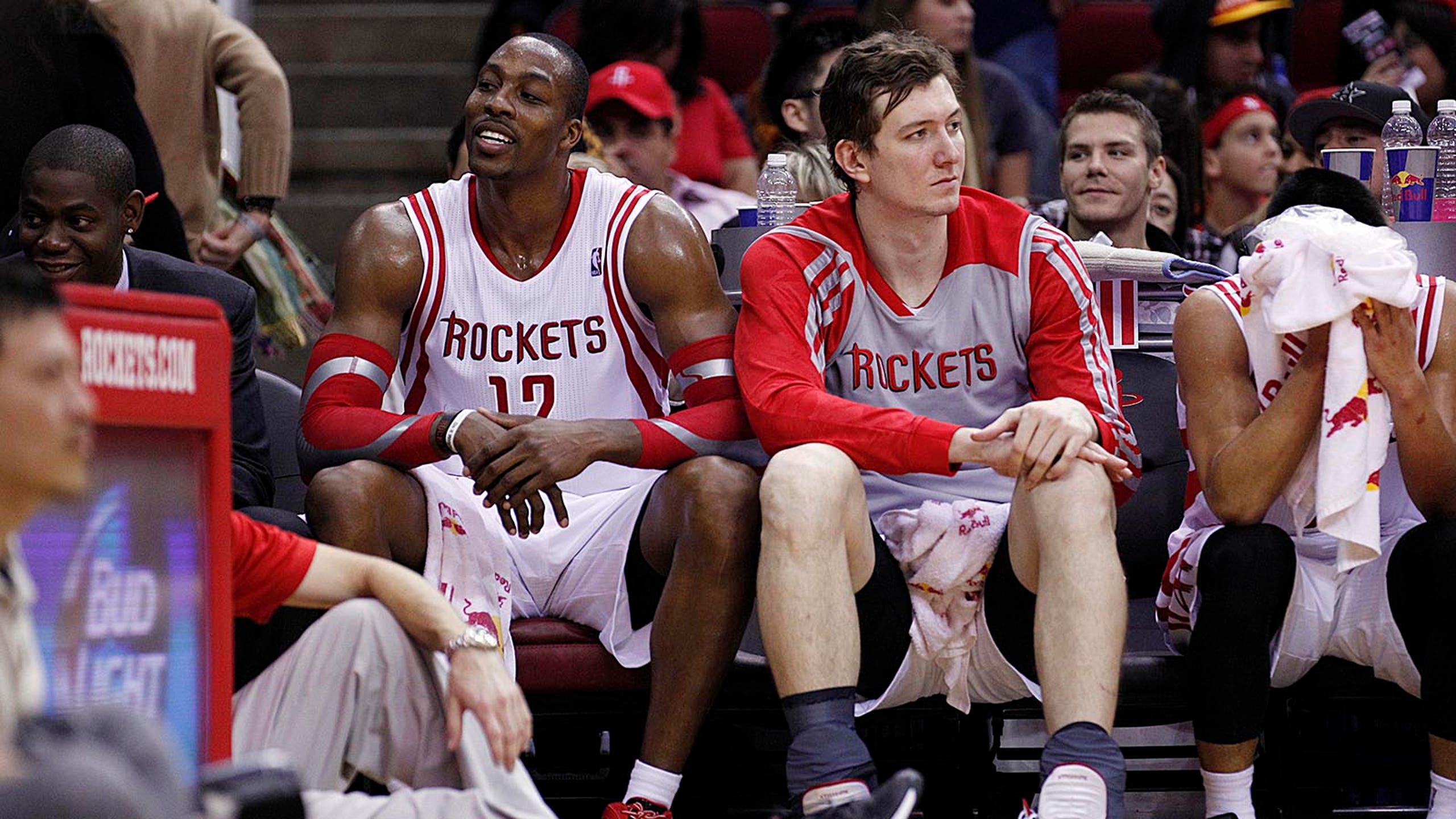 Cavs talking with Rockets, Celtics as potential trade keeps shifting
BY foxsports • December 18, 2013
Cleveland has been involved in trade talks with Boston and Houston, who are trying to work out a deal involving Rockets center Omer Asik, league sources told FOX Sports Ohio on Wednesday.
Asik has been unhappy with his role as Dwight Howard's backup, and the Rockets are hopeful of moving him by Thursday night.
Details on the Cavs' involvement or other players potentially in the mix are sketchy, as discussions are said to be ongoing. Nothing has come close to being settled as of Wednesday afternoon -- and the talks are shifting back and forth between a straight-up two-team trade and a potential three- or four-team deal, said one source.
Cavs general manager Chris Grant has the green light from ownership to make a trade, sources said. While the Cavs have played better in recent weeks, winning five of eight and taking Miami and Portland to the wire in losses, owner Dan Gilbert is reportedly not happy with the overall record (9-15) and is expecting more.
The Cavs have scored at least 107 points in four straight games, averaging 110.3 in that span.
Still, trade rumors have continued to swirl around the team, with center/forward Anderson Varejao and Dion Waiters being mentioned most.
But Waiters has denied he wants to leave and has not asked the Cavs for a trade.
Also, Cavs coach Mike Brown has met with both Waiters and point guard Kyrie Irving on how they can continue to move the ball, get everyone involved in the offense and just generally coexist. According to sources, both players are "all in."
Brown addressed some of the trade rumors after Thursday's loss to the Trail Blazers, when he mispronounced Asik's name.
"It's funny to hear people report that Anderson Varejao is getting traded for Omer Asik," Brown said. "If I can't pronounce his name, you know it ain't going to happen. It's mind-boggling."
---