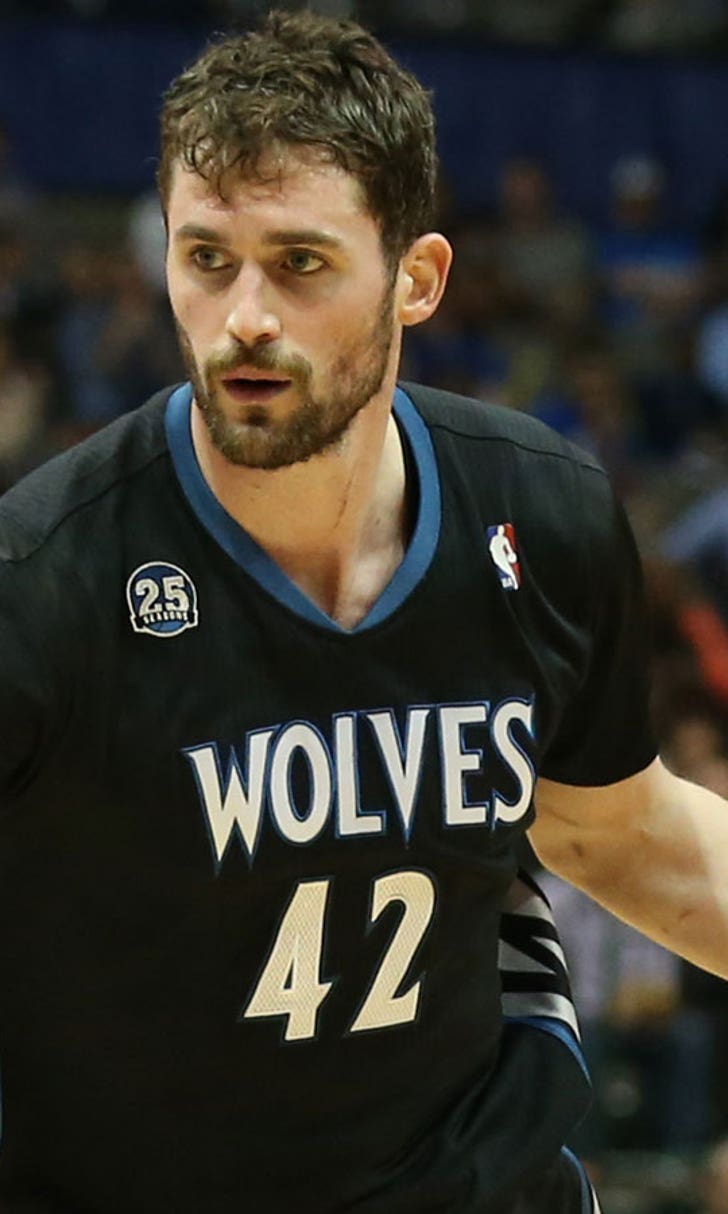 Cavs Report: Trade involving Love and Wiggins appears to be done deal
BY foxsports • August 7, 2014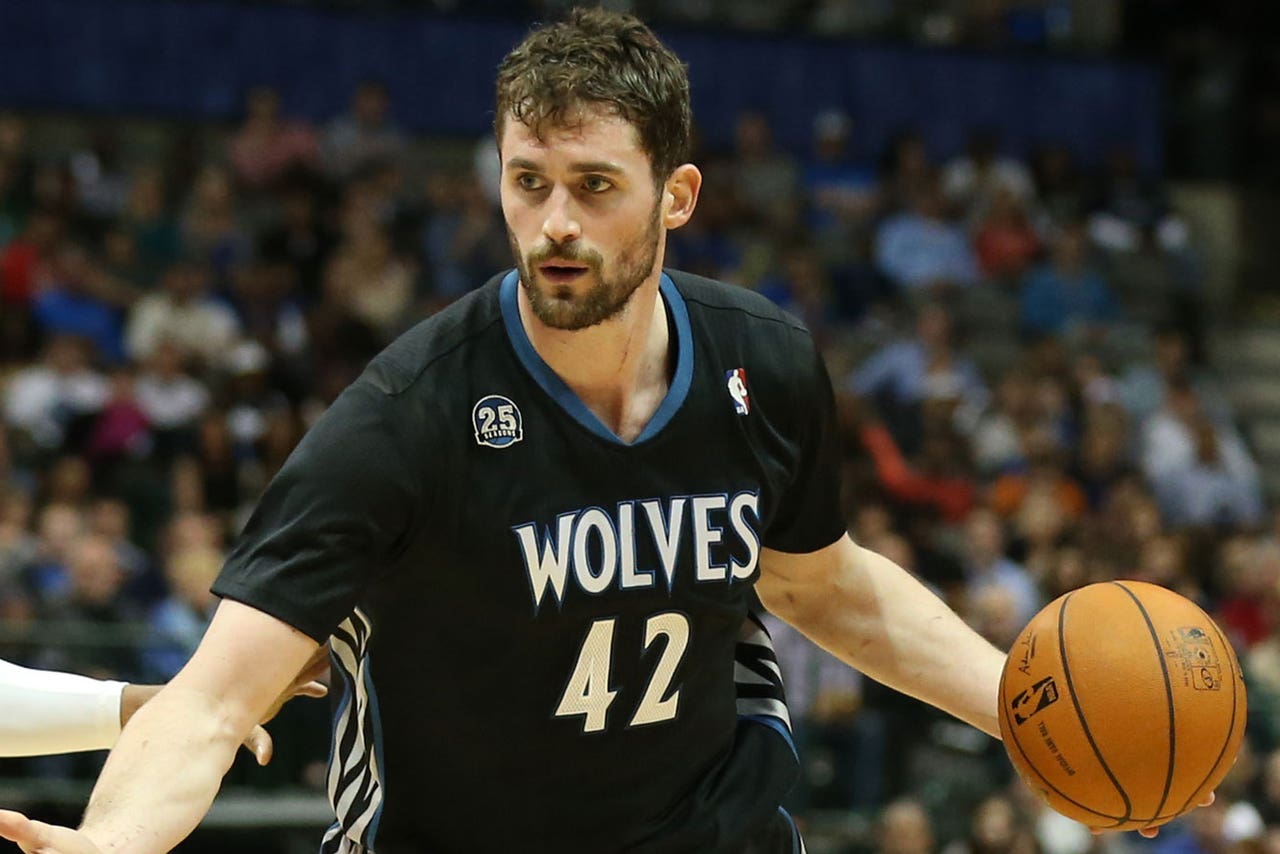 Several quick updates on the Cavaliers:
1. Barring anything unforeseen, Timberwolves star Kevin Love will be joining LeBron James, Kyrie Irving and the rest of the Cavs via trade, sources told FOX Sports Ohio late Wednesday night.
2. According to a Thursday morning report from Yahoo sports columnist and FOX Sports 1 insider Adrian Wojarnowski, the deal will send No. 1 overall pick Andrew Wiggins, second-year forward Anthony Bennett and a protected 2015 first-round draft pick to the Timberwolves. The Cavs, again, get Love.
3. Love will opt out of his contract next summer and re-sign with the Cavs for five years and $120 million, sources told Yahoo.
4. Love, 25, is a three-time All-Star who averaged 26.1 points and 12.5 rebounds in 77 games last season. He played 36.3 minutes per game.
5. Wiggins was "dead square," in most everything that had been discussed involving Love, a source familiar with the talks told FOX Sports Ohio late Wednesday. The Cavs never expected to win the draft lottery and get the chance to draft Wiggins. By all accounts, they were thankful for the opportunity to select him.
7. In other news, veteran free agent guard Ray Allen has been made aware of the Cavs' position of wanting him to join the team, sources said. The Cavs are respecting his desire to take the time necessary to determine if he wants to continue his career.
8. It is widely believed in league circles the addition of Love will sway Allen to join the Cavs at some point before training camp.
9. The Cavs have a few options to land another big man, either via trade or with a minimum-level salary. One is a younger player, the other has "been around the block," according to a FOX Sports Ohio source.
10. Despite some rumors, the Cavs are not looking to move guard Dion Waiters. According to sources, Waiters (along with forward/center Anderson Varejao and power forward Tristan Thompson) was among the first people LeBron spoke to when announcing his decision to return to the Cavs. Owner Dan Gilbert and former teammate Zydrunas Ilgauskas were the others.
11. Waiters told Brendan Bowers of SLAM Magazine that he spoke to James a few days before James made his announcement. Waiters said James told him to get ready.
12. Finally, the Cavs feel center Brendan Haywood may have a little something left in the tank. At 7-feet tall, Haywood has the size the Cavs want. His expiring contract next year is also viewed as a huge asset. Haywood's deal enables the Cavs to take back $15 million in a trade and teams have asked about him. Haywood, 34, missed all of last season in Charlotte with a foot injury.
13. The NBA is likely to release its 2014-15 schedule sometime within the next week. NBA TV is expected to televise a special announcing the schedule.
---