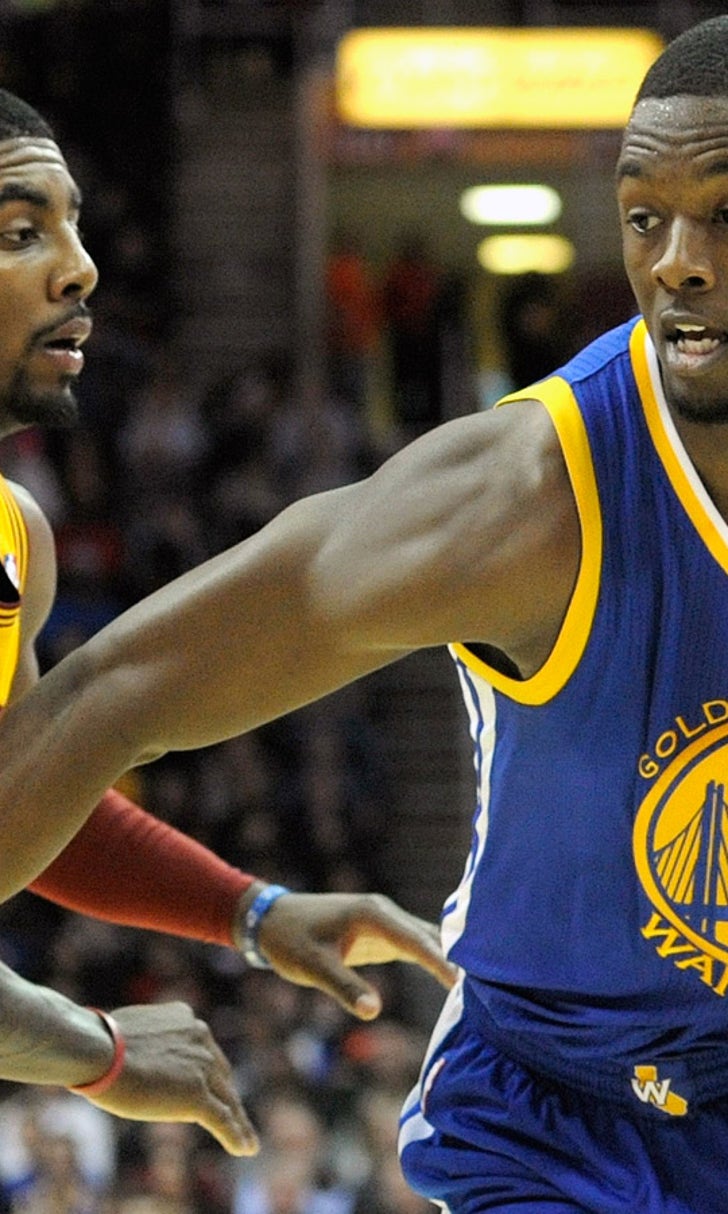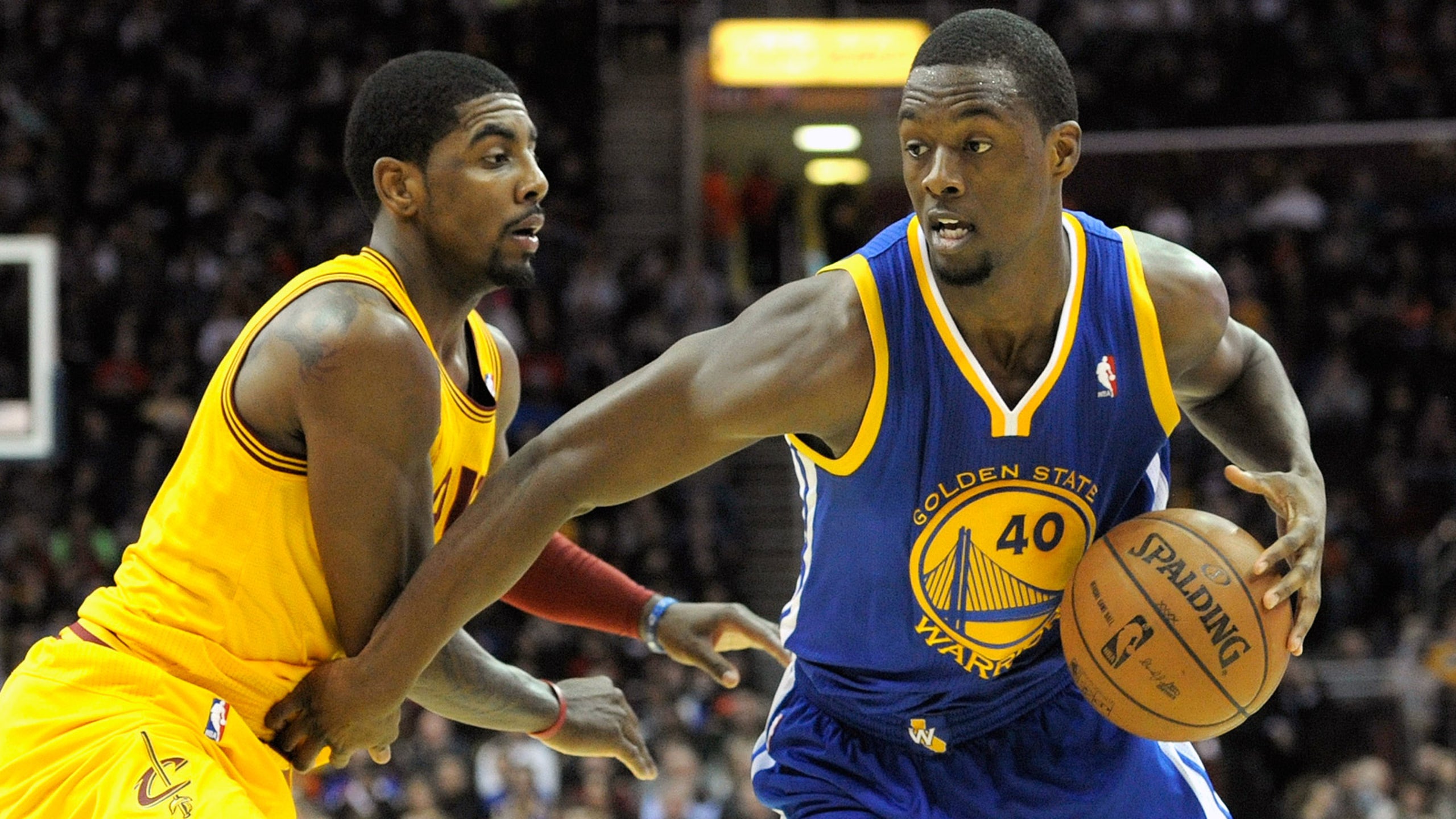 Cavs' playoff hopes not dead, but dimming quickly
BY foxsports • March 14, 2014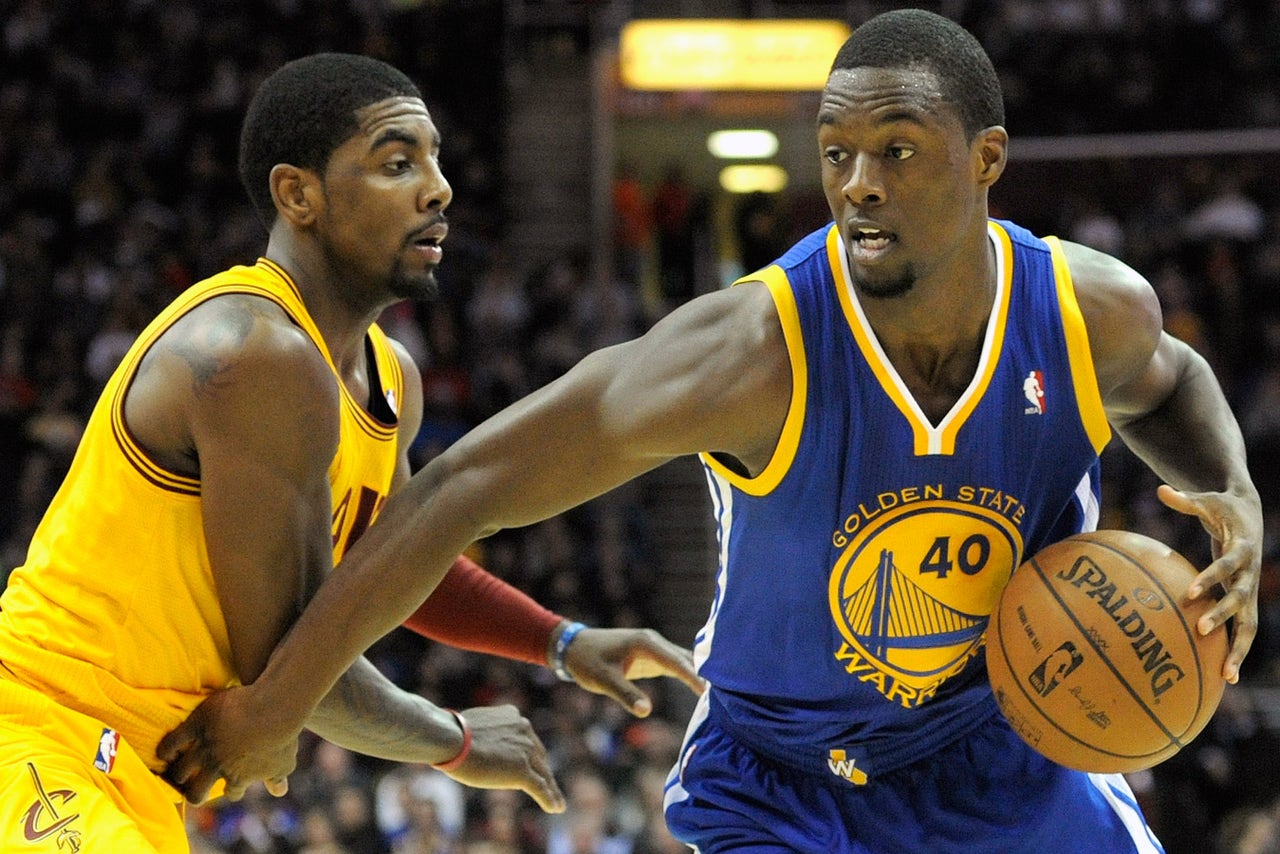 Cleveland Cavaliers (25-40) at Golden State Warriors (41-25)
Venue: Oracle Arena, Oakland, Calif.
TV: 10:30 p.m., FOX Sports Ohio (Cavaliers Live pregame starts at 10 p.m.)
Projected Starters
CLEVELAND: C Spencer Hawes; PF Tristan Thompson; SF Luol Deng; SG Jarrett Jack; PG Kyrie Irving.
GOLDEN STATE: C Andrew Bogut; PF David Lee; SF Harrison Barnes; SG Andre Iguodala; PG Stephen Curry.
Pregame Notes:
-- So, this is where the Cavaliers win 13 of 17 to close the regular season and accelerate into the playoffs, right? RIGHT?
-- Yeah, I don't know what to think, either. But in order for the Cavs to see the postseason, I really do think they have to do no worse than 12-5 in this final stretch. A look at the schedule makes that possibility seem, well, less-than-promising.
-- The Cavs are catching a little break tonight, as starting guard Klay Thompson will miss the game. Thompson left to attend his grandfather's funeral. He and Stephen Curry are the league's highest-scoring backcourt. Harrison Barnes told reporters at shootaround he will start in Thompson's place.
-- Barnes is a nice player, and often performs particularly well vs. the Cavs, who passed on him (and took Dion Waiters instead) in the 2012 draft. Barnes thought he was going to the Cavs to play with buddy Kyrie Irving. He seems to still have something to prove when he faces them. That's great for Barnes and all, but I'd rather have Waiters.
-- Anyway, back to the playoff talk. The Hawks have won two straight and continue to cling to the eighth and final spot in the East. They're four games ahead of the Cavs, and make it 4.5 if the Cavs lose tonight (the Hawks are off). Four-and-a-half games back with 16 to go sounds almost impossible.
-- On top of that, the Hawks play a very winnable home game Saturday vs. the Nuggets. Of the Hawks' final 19 games, 12 are at home. That includes one against the Cavs (April 4).
-- Don't think I can make things sound any worse? Well, the Cavs aren't just chasing the Hawks. They also have to leapfrog the Knicks and Pistons, also ahead of them in the standings. That's right. The Cavs are currently 11th in the East. They need to get to eighth. With 17 games left.
-- The Cavs' next five games: at Warriors, at Clippers, vs. Heat, vs. Thunder, vs. Rockets. They can't afford to lose more than two. If they go 2-3 or worse during this stretch, it will all but officially be over.
-- It pains me to write all this, but I'm just trying to look at things realistically. On the (sort of) bright side, the Cavs went through a period in February in which they won eight of 11 (including six straight). So they can certainly do it again, right? RIGHT?
-- Bottom line: The Cavs will need to play better than they have all season and even if they do, they'll still need help. Of the four teams competing for the final spot (Hawks, Knicks, Pistons and Cavs), the Hawks seem to have the easiest schedule. They also lost 14 of 17 recently, which means the bad stuff may be out of the way. They may have stabilized a little. And since they currently own the spot, all they probably need to do is play about .500 the rest of the way.
-- I know I write about the playoffs a lot. And I know the Cavs, if they were to get in, would likely get bounced quickly in the first round. But Kyrie Irving, Tristan Thompson and Waiters need a taste. It would make them better players next season. And man, how exciting it would be for the fan base. But with a loss vs. the Warriors, it will look more and more like a pipe dream.
-- A quick FYI: Spencer Hawes (ankle) is listed as probable. C.J. Miles (ankle) is doubtful. Miles has missed the previous 10 games.
Follow on Twitter @SamAmicoFSO
---