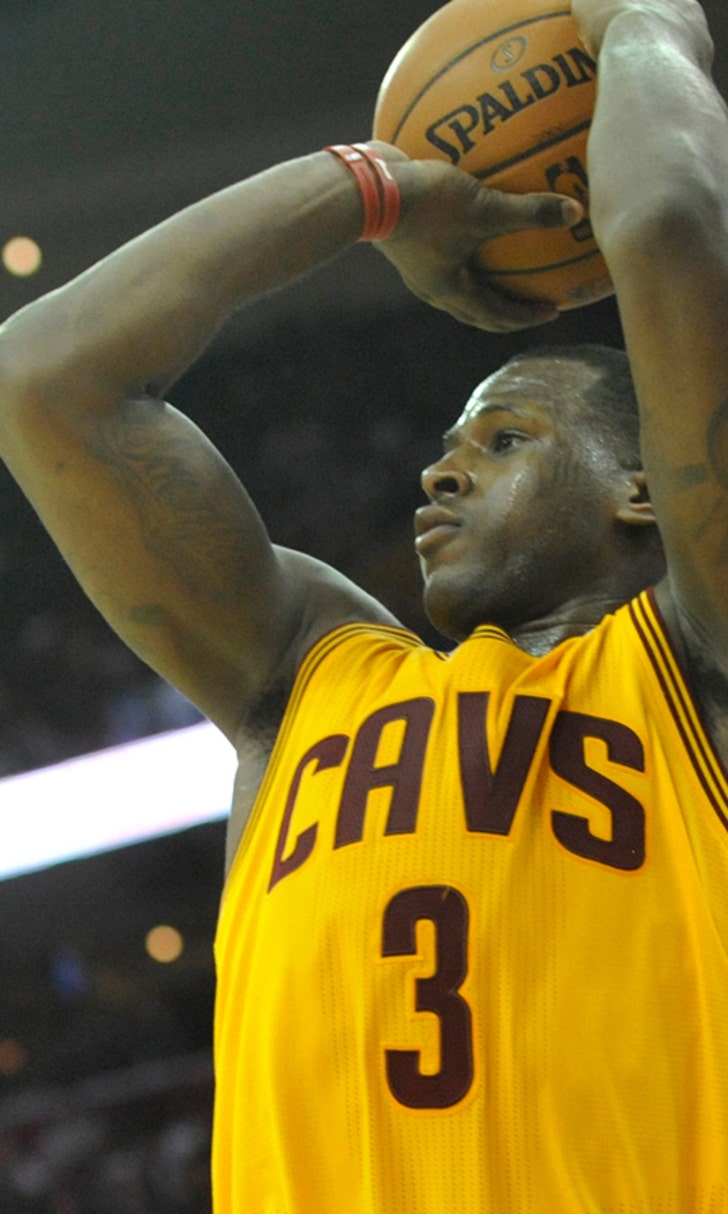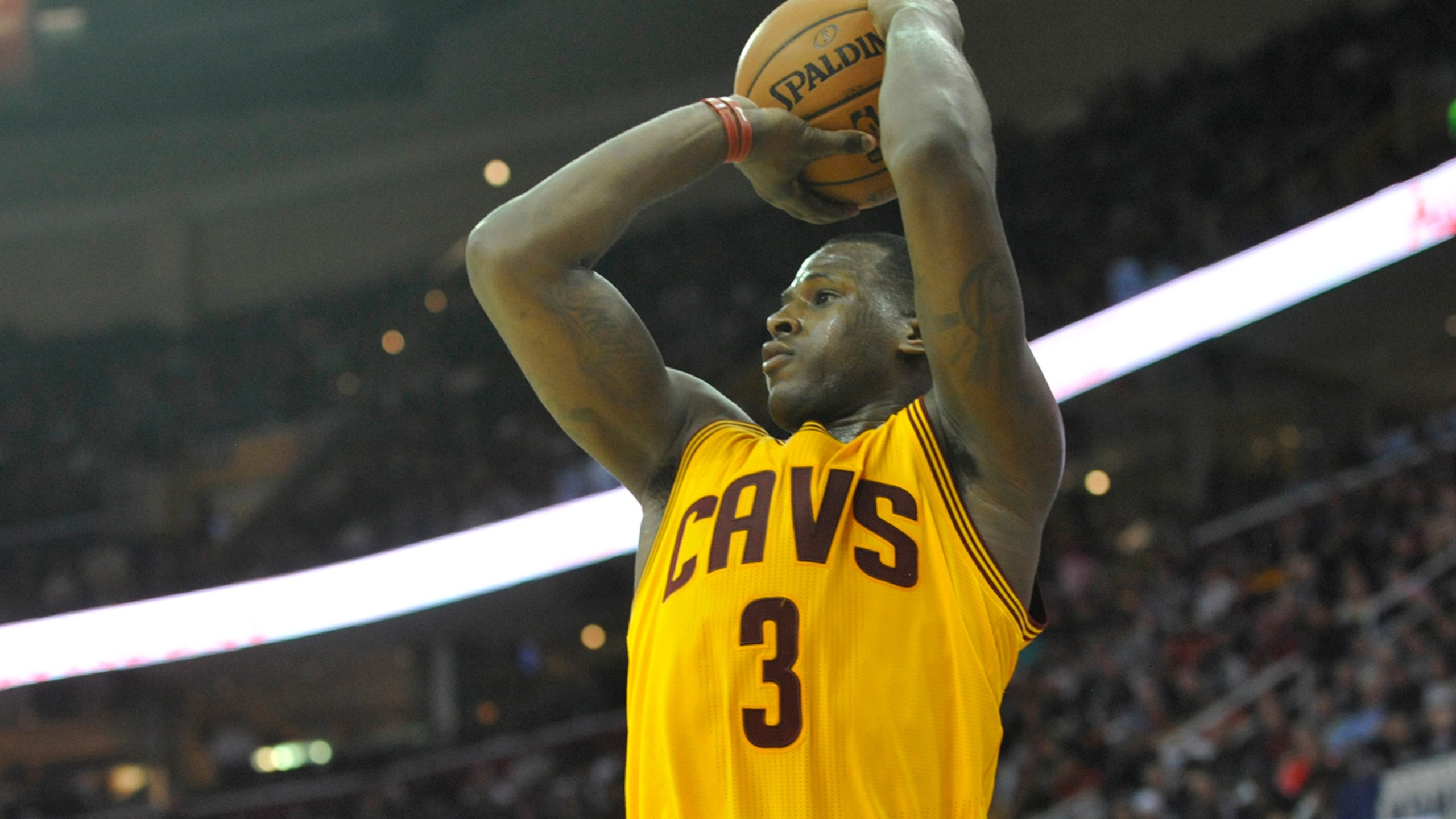 Cavs get another toughie with playoffs falling out of sight
BY foxsports • March 20, 2014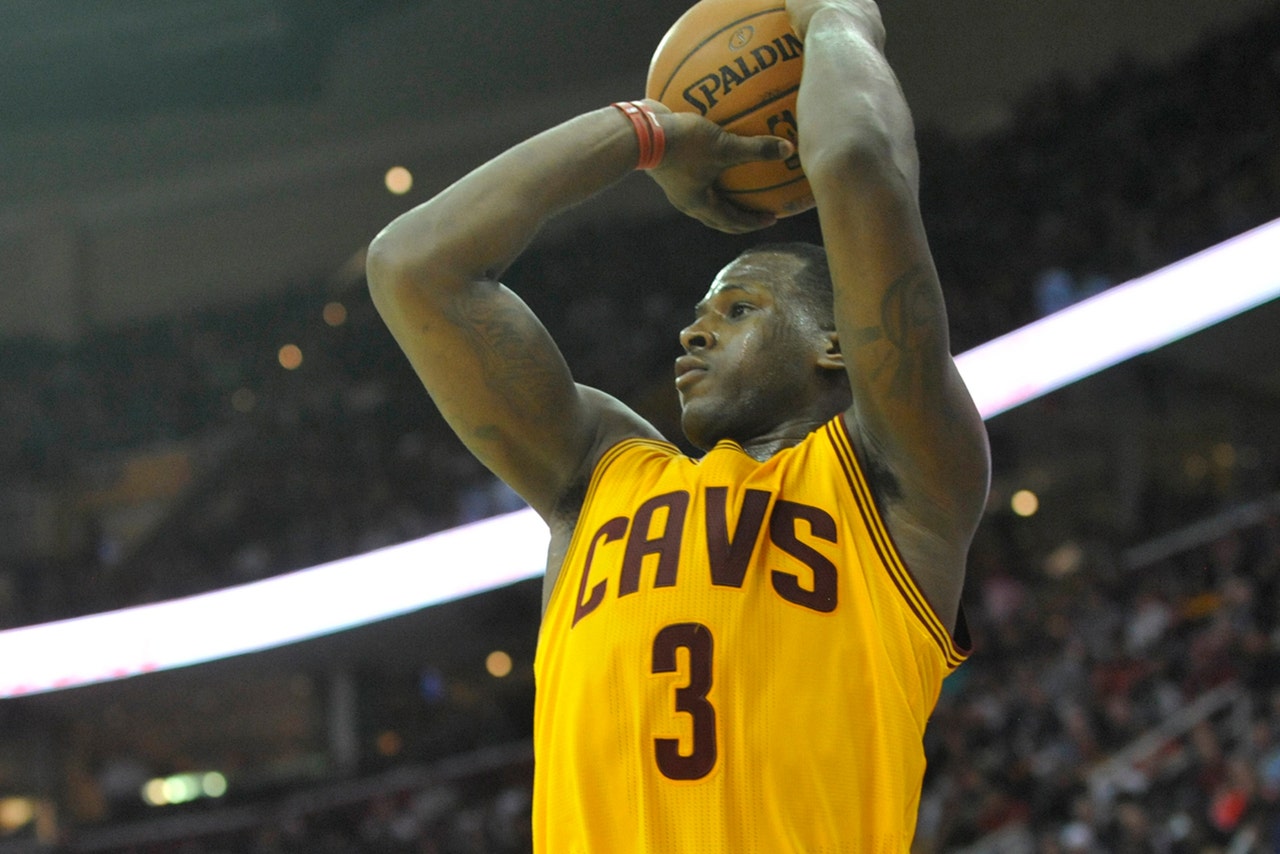 Cleveland Cavaliers (26-42) vs. Oklahoma City Thunder (49-18)
Venue: Quicken Loans Arena, Cleveland.
TV: 7 p.m., FOX Sports Ohio (Cavaliers Live pregame starts at 6:30 p.m.)
Projected Starters
OKLAHOMA CITY: C Steve Adams; PF Serge Ibaka; SF Kevin Durant; SG Andre Roberson; PG Russell Westbrook.
CLEVELAND: C Spencer Hawes; PF Tristan Thompson; SF Alonzo Gee; SG Dion Waiters; PG Jarrett Jack.
Pregame Notes:
-- It's hard to believe there are only 14 games left in the Cavaliers' topsy-turvy season. Things didn't go as planned, and now injuries have crept up. It hasn't been a disaster, but overall, it hasn't been good.
-- The Cavs have played better since the All-Star break, but still weren't consistent enough in any one area to make you think they'll maintain it going into next season. And, no, I have no clue who will be here and who won't, and what changes might take place in the summer. There's a chance things could remain mostly as is - from the front office on down. All I know is you can't keep blowing things up every summer. The NFL's Browns do that in Cleveland, and it's gotten them nowhere.
THE HOTTEST
Check out the hottest NBA dancers. Which ones are your favorites?
-- Anyway, I'm not going to believe the Cavs are eliminated from the playoffs until the NBA tells me I have to. Right now, they're six behind the Hawks with just more than three weeks left in the regular season. It will take a basketball miracle, but it would help if the Hawks actually started losing (they've won five straight). Along with that, the Knicks have won seven straight and are just 3.5 games behind the Hawks for the final spot. So the Cavs would have to leap-frog two teams.
-- I asked, and Cavs coach Mike Brown admitted he will occasionally get caught up in the standings. But he said he also tries to avoid checking too much. "We just need to win games," and not worry about what everyone else is doing, Brown said.
-- As you probably know by now, Kyrie Irving (biceps) remains out. Luol Deng (ankle) will also miss his second straight game. And C.J. Miles (ankle) played a little more than a minute the other night after missing 12 games, but apparently his injury flared up and he is out again. Throw in rookies Anthony Bennett (knee) and Sergey Karasev (knee), and the Cavs are down to nine guys. One of them is Shane Edwards out of the D-League.
-- The Cavs are reportedly looking at Seth Curry, an undrafted rookie shooting guard in the D-League. His brother, of course, is Warriors star Stephen Curry. Edwards is on a 10-day contract and it expires Friday. If the Cavs don't re-up, Edwards will be sent back to the Canton Charge and someone else will be given a chance. That player could be Curry, it could be someone else, but I'm hearing Edwards remains the favorite.
-- As for the Thunder, Kevin Durant is a scoring sight to behold. Alonzo Gee got to defend LeBron James last game, now he gets Durant. It's safe to say those are the top two small forwards in the league. Gee hasn't played a whole lot this season (at least, not as much as last year) but he's athletic and will get in your face defensively. Of course, the Cavs stunned the Thunder in OKC a few weeks back, so the usually mild-mannered Durant may not be so mild-mannered.
-- James scored 43 the other night against the Cavs, and as Cleveland luck would have it, sat out with back spasms last night in a Heat loss to the Celtics. For those hoping to land LBJ in free agency (Cavs or otherwise), that back is starting to concern me. It's not a major concern yet, but I'd keep an eye on it. James turns 30 in December, and in NBA years, that can sometimes mean 43. That's about the age (30) when Larry Bird's back took a major turn for the worse. Bird retired at 35.
-- OK, that's it for now. I'll talk to you after the game. If Waiters, Jack and the rest of the Cavs play like they did against the Heat (and Jack plays like he did at OKC), they will have a great shot.
---