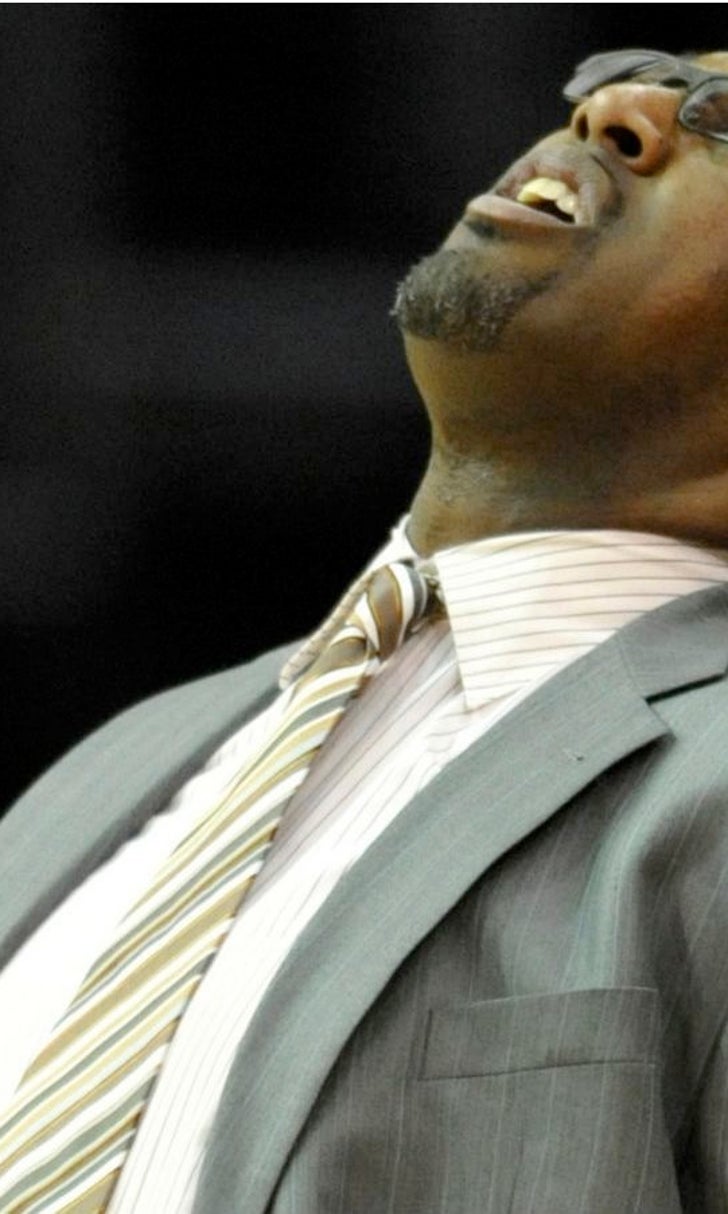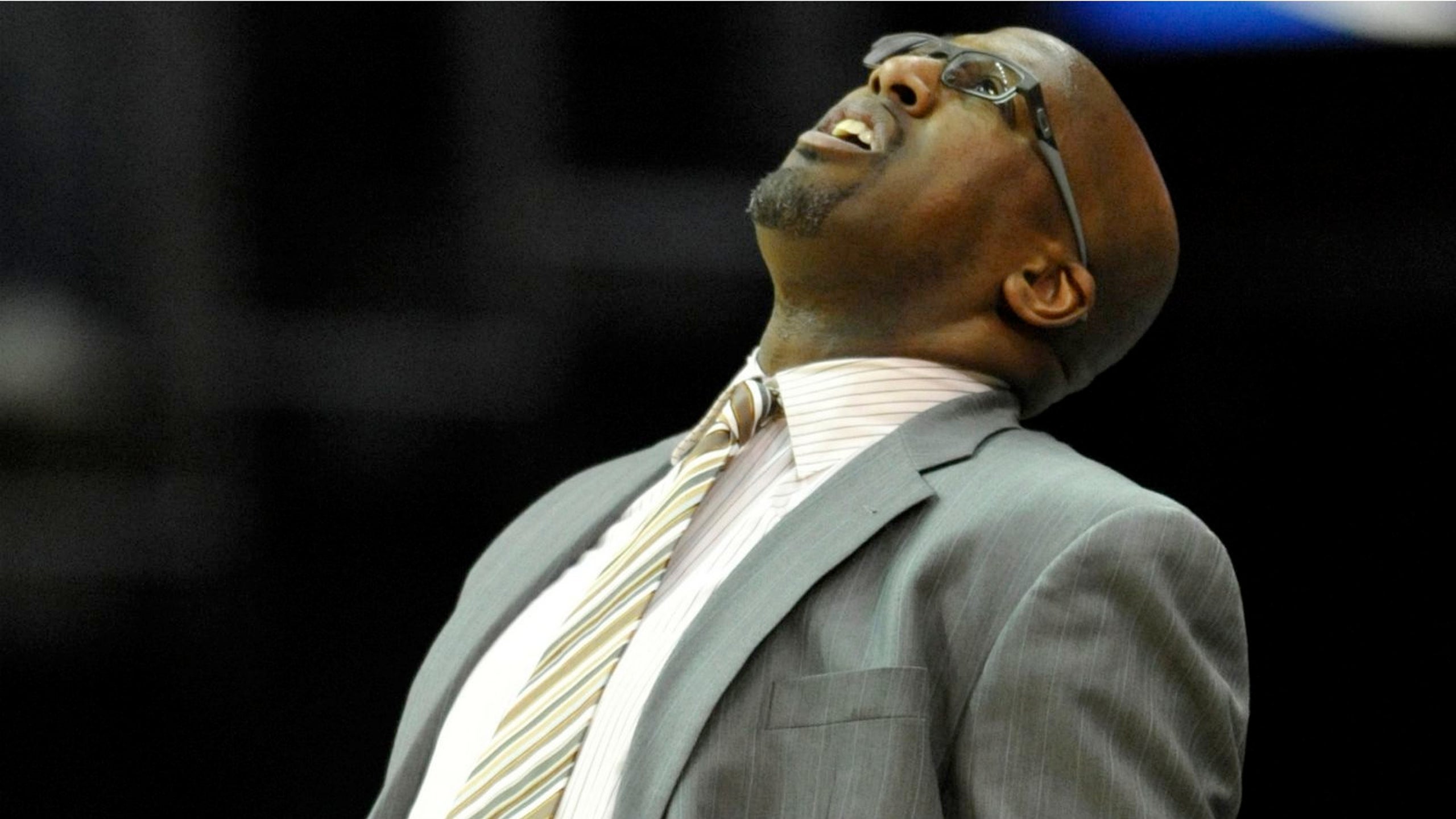 Cavaliers-Blazers postgame quotes
BY foxsports • December 18, 2013
Here is what they said following the Trail Blazers' 119-116 win over the Cavaliers on Tuesday at The Q:
Cavs coach Mike Brown: "Give Portland a lot of credit. Terry Stotts is doing a terrific job with that team. LaMarcus Aldridge is playing at a MVP level this season. Coming in here and having 26 (points) and 15 (rebounds) is a huge night for him. Even Damian Lillard coming in here and going 36 (points), 10 (assists) and eight (rebounds) is a big night for him. But the game for us more than anything else, even though those guys had big nights offensively, was who won the rebound game. Anybody can take a look at it and you can feel it during the course of the game. Going into the game, if I would've thought we would have got our behinds hammered like we did on the glass tonight, I would've told you you were lying because we've done a nice job in that department for most of the year. But we flat out got beat on that end of the floor. To have 18 offensive rebounds and score 35 second chance points, that's tough to overcome."
Brown on Damian Lillard's last-second shot: "I think Lillard pulled up about five feet behind the three-point line. That's a tough situation to be put in. He hit some tough threes. Hindsight, you push up, push up, push up, but it's tough in that situation. He's a very good player and he's more capable of dribble-driving by you and finishing. Their last game in Detroit he drove by somebody and shot a pull up (jump shot). He's a very good player so you pick your poison."
Brown on Andrew Bynum: "Right now, we don't know how to get him the ball when teams front him. In the first half, it was part of Portland's defensive philosophy to play every post player straight up and you can't play Andrew Bynum straight up. I don't care who you are. If you play him straight up and allow us to throw him the ball, he's going to make plays. He's going to score or he's going to make the right pass out if you try to double-team. I think they realized that at halftime and they made an adjustment. They started fronting him and the reality of it is for us, right now as a young team that really haven't played a ton with a big like that, we have a tough time. You watch any game of teams that front him, we have a tough time getting him the ball. Sometimes it brings us to a standstill and makes us real stagnant offensively. We just have to try to keep figuring out what we can do to give him the basketball when teams decide to front him."
Cavs G Kyrie Irving: "Just look at film. Obviously, the blatant thing that we got killed on was the boards. They had 35 second-chance points and when you're playing against a great team like that, we have to take care of the little things such as that. They kind of killed us on the boards and (Damian Lillard) played a hell of a game and just got hot."
Irving on if he expected Lillard to take the last shot: "Absolutely. That's what all great players want, the last shot. And that's what he did, big-time players make big-time shots. He hit one in our home, but you just have to move on to the next game."
Irving on if the Cavs can take away positives: "Absolutely. We fought until the end, had a consistent effort and that's all you can ask for. Obviously we made some mistakes throughout the game, but we just have to learn from them and keep it moving."
Cavs G Dion Waiters on Blazers rebounding edge: "That's the game right there. We knew coming in that there would be some long rebounds because all of those guys shoot threes. We weren't at the right spots. I mean I need to rebound more, especially from the guard position. I think we didn't rebound well and they got a lot of second-chance looks and they converted on them. That's what really hurt us. We just have to do a better job of rebounding."
Waiters on the Blazers' 3-point shooting: "They just go; they just play and play loose. They come down, they push the ball every chance they get. They aren't calling anything. Guys are coming down, running little screens. It's tough, but at the end of the day, we have to talk and we have to have each other's backs out there. It's a tough cover, especially if one through four is shooting threes because our defense has to get back and pack the paint. With a team like that, four of those guys are their most dangerous, so it's tough."
Blazers coach Terry Stotts: "They made a great comeback to tie the game. They hit some tough shots, hit some threes, but we keep finding a way to win. Obviously Damien was fantastic, but the whole team, I thought, kept rising to the challenge. We just find ways."
Stotts on the final possession: "There was nothing to breakdown. Damian had it going on. He missed four threes and those four could have gone in. They were all right on line. He had a special night and I thought it was appropriate that he finished it like that. He's got a lot of confidence. He has plenty of emotion. He may or may not show it, but he's got plenty of emotion and a lot of fire and a lot of confidence."
Stotts on Lillard vs. Irving: "Kyrie Irving is a great player. They went head-to-head a little bit. But, Damian hit the shot and Alonzo Gee was guarding him, we had Nic (Batum) on Kyrie. Both guys had fantastic nights and both are great basketball players. It's fun to watch, but it's much more about us. It's Cleveland against Portland. We play a team game, and I don't like to look at head-to-head matchups."
Blazers G Damian Lillard on the final shot: "They left just enough time for us to get one last play in and we've been able to find a way to get it done in a lot of games similar to this one and tonight we were able to do it again. I didn't want to try to get into the paint too deep. I know they have some giants in there and they all took a lot of shots tonight. Alonzo Gee is a great athlete so I didn't want to put myself in a situation where I couldn't get a good look. On the perimeter, I knew I could get a good look so I just gave him a move to try to get him off balance to where he would be ready for me to blow by him mine and as soon as I saw him try to get ready, I just rose up."
Lillard on playing against Irving: "It's not just Kyrie. When you're playing against a top point guard you don't really have a choice but to bring it. Especially with a guy like him that's in attack mode on the offensive end of the floor and it's so effective. If I don't put my best foot forward, he could go out there and beat my team by himself on a good night."
Blazers C Joel Freeland: "We've won a few games like that now. I don't know how we do it, but I'll take it. I'm just doing my job. I'm going out there playing hard, hustling for rebounds, running the floor and trying to play good defense. I'm just trying to focus on that stuff."
Freeland on the matchup with Andrew Bynum: "It's tough playing against a guy like that. He has a lot of experience in the league. He's a big guy. He's heavy and strong, but I enjoy it. I like the challenge. I had a challenge in front of me and I took it and just went with it."
---