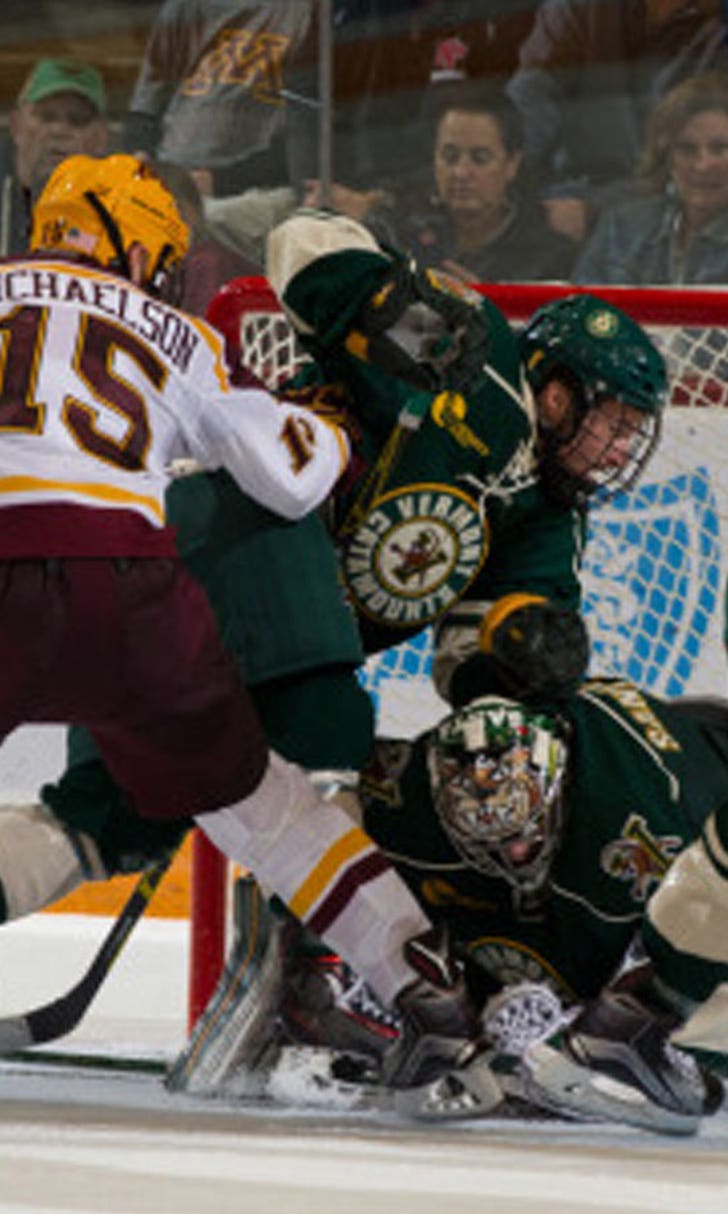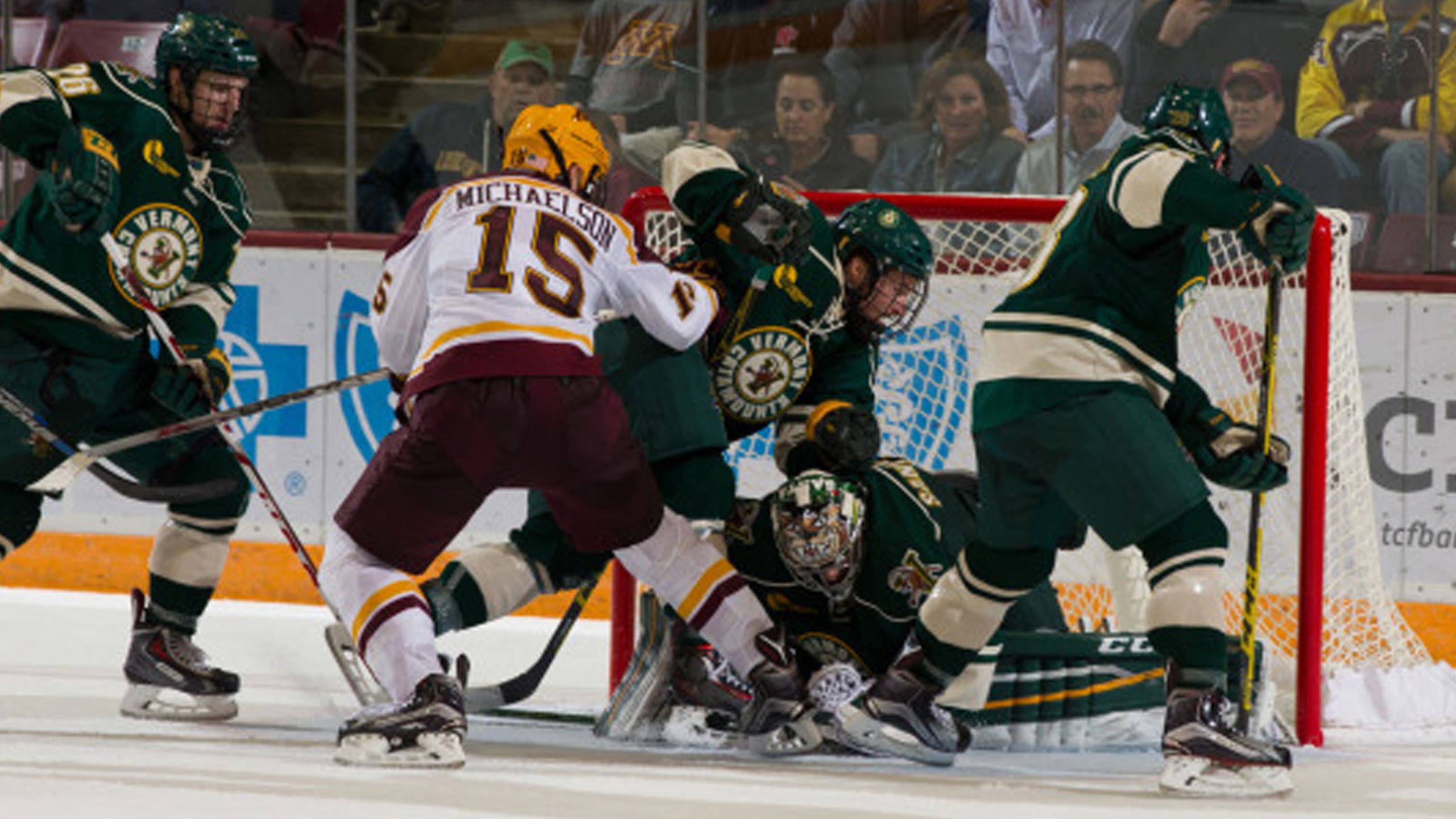 Catamounts deal Gophers hockey 3-0 setback in opener
BY foxsports • October 10, 2015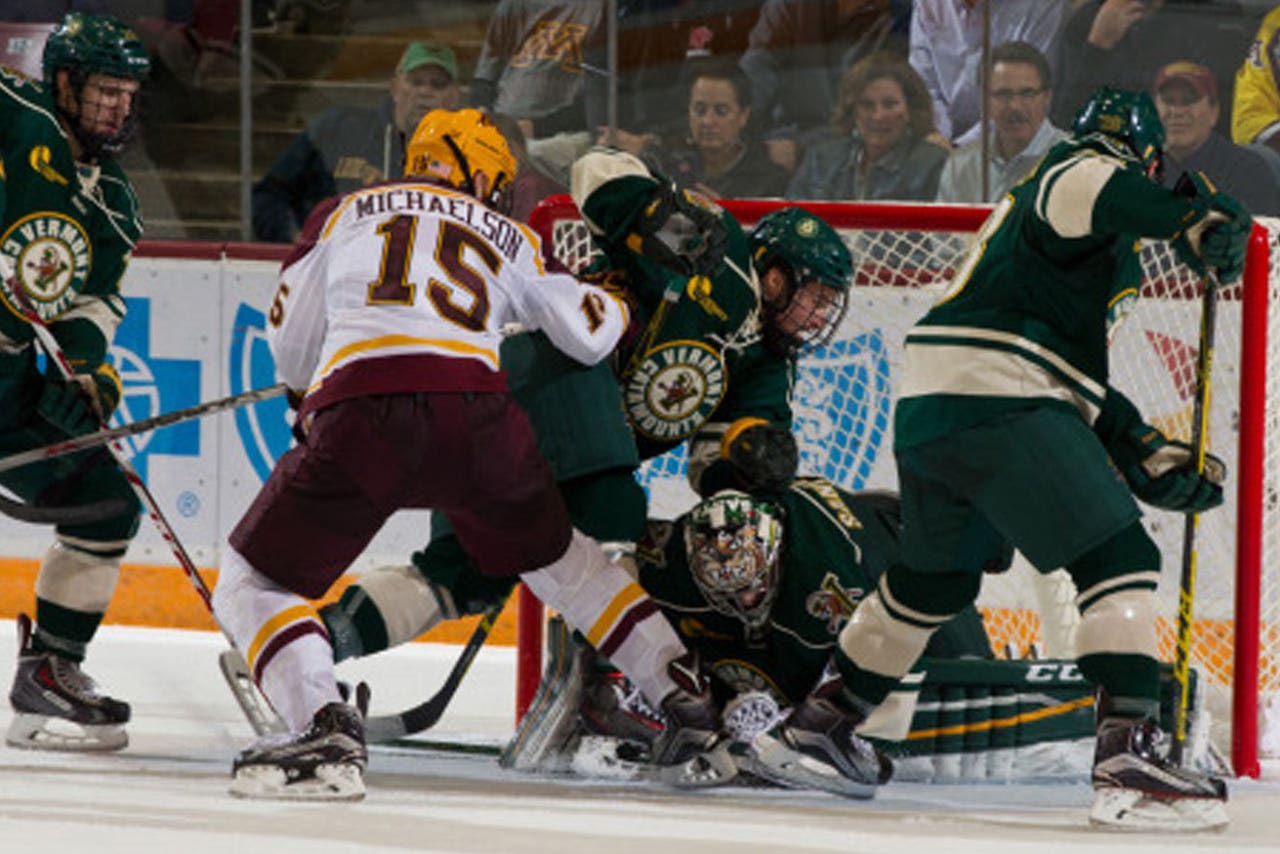 The Minnesota men's hockey squad got off to an ugly start to the 2015-16 season on Saturday night, dropping a 3-0 decision to visiting Vermont at Mariucci Arena.
Vermont (1-0) got 24 saves from junior Mike Santaguida and a pair of goals from fellow junior Mario Puskarich.
The Catamounts jumped out to an early lead with a goal late in the first period courtesy Puskarich. Brady Shaw and Alexx Privitera assisted on that key tally. Vermont capped the night with an empty net goal 19 minutes into the third period.
The No. 8/9 Gophers (0-1) got 24 saves from their new netminder, freshman Eric Schierhorn.
Saturday marked the first time since the 2009-10 season that the Gophers fell in their season opener.
Minnesota returns to action next Friday night at 7 p.m., when it hosts in-state rival Minnesota-Duluth, in a game set to be televised on FOX Sports North.
---