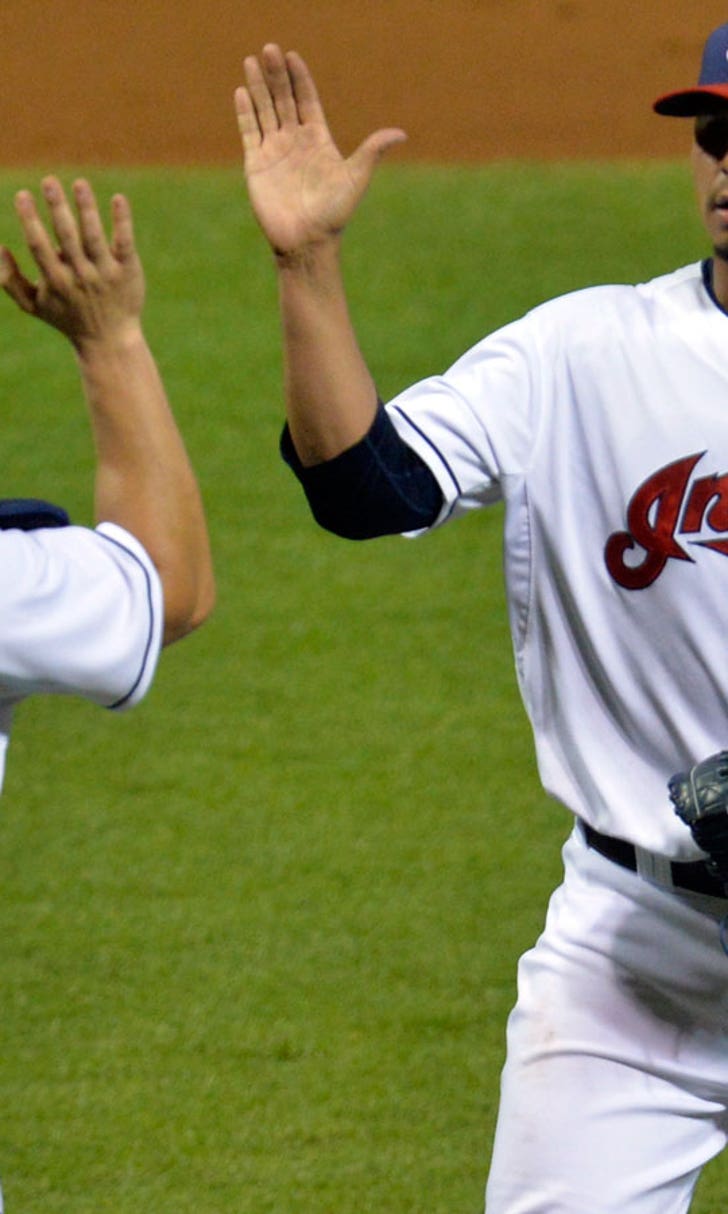 Carrasco to start Sunday for Cleveland
BY foxsports • August 7, 2014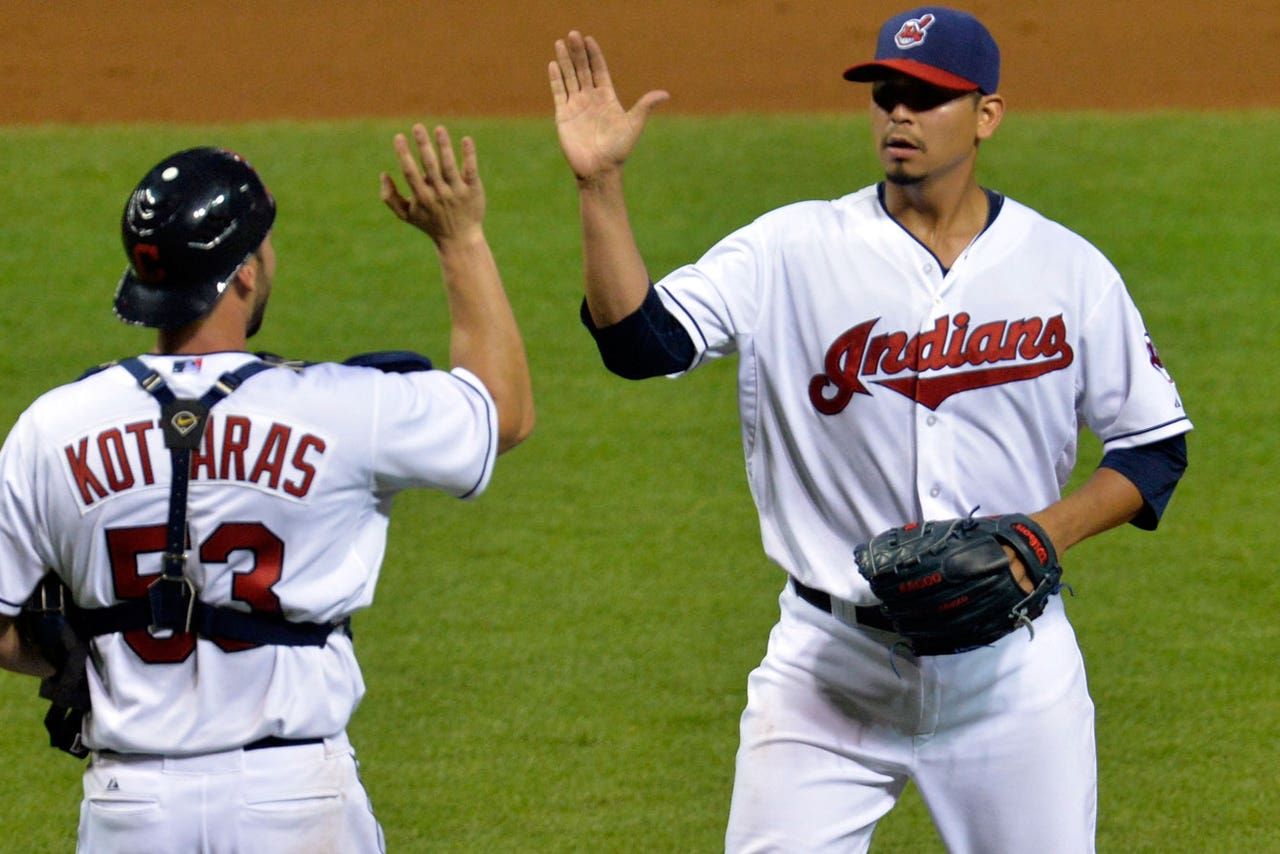 CINCINNATI -- Terry Francona announced on Thursday something that he hinted at the day before -- Carlos Carrasco will be the starter for Sunday's series finale at New York.
The right-hander went four innings and threw 60 pitches in relief in Tuesday's 9-2 loss to the Reds.
Carrasco, who is 3-4 with a 3.88 ERA, was in the rotation at the start of the season and started four games, going 0-3 with a 6.95 ERA. Since being moved to the bullpen in late April, he has made 26 appearances and is 3-1 with a save and 2.30 ERA
Francona said the length of Carrasco's start will be determined on how well he is pitching. Francona noted that during Tuesday's game, Carrasco started to get tired at around the 52-pitch mark. Carrasco threw 59 pitches in four innings, giving up three runs on six hits with a walk and five strikeouts.
"We told him to go at it and we'll take him out when he gets tired no matter what the score is," Francona said. "He's situated right now where his confidence is high."
PESTANO TRADED: Prior to Thursday's game the Indians traded Vinnie Pestano to the Angels for Michael Clevinger.
Clevinger, 23, has split ttime between the Angels' Low-A affiliate in Burlington and High-A Inland Empire. He is combined 4-3 with a 4.31 ERA with 85 strikeouts and 32 walks in 18 starts.
Originally selected by the Angels in the fourth round in 2011, Clevinger underwent Tommy John surgery following the 2012 season and was limited to just three appearances last year. He will report to Carolina.
Pestano, who made the Opening Day roster, has spent the majority of the season at Triple-A Columbus, where he went 2-4 with six saves and a 1.78 ERA in 32 relief appearances. Pestano made 13 appearances with Cleveland in two stints and was 0-1 with a 5.00 ERA.
CH-CH-CHANGES: Francona said he was given a half-hour primer on the Progressive Field renovations on Tuesday. The team announced the enhancements to the ballpark on Thursday, which includes sweeping renovations to center and right field.
"I love what they're trying to do. I know they have been mulling things over for a while," Francona said. "I think they're trying to get our ballpark more in line with the size of our city and fan base along with trying to attract maybe younger families and make it be a destination."
For the players and coaches, the biggest change will be the repositioning of the bullpens in center field, where they will be stacked. In other words, Jumbo Diaz's wild pitch from Tuesday is likely to be a one-time thing.
Francona was asked on Wednesday if he was in favor of altering the bullpens to where the mound was moved to near the bullpen bench. He was pretty quiet because he knew about the changes.
"That's why I didn't bring it up. It was like they're going to ask me tomorrow anyways," he said.
Follow on Twitter joereedy
---