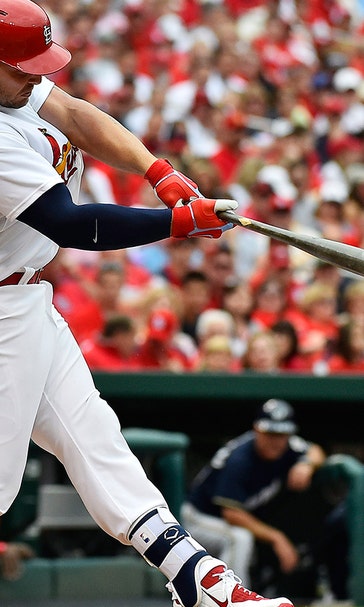 Cardinals try to even series with Brewers, get offense back on track
April 14, 2015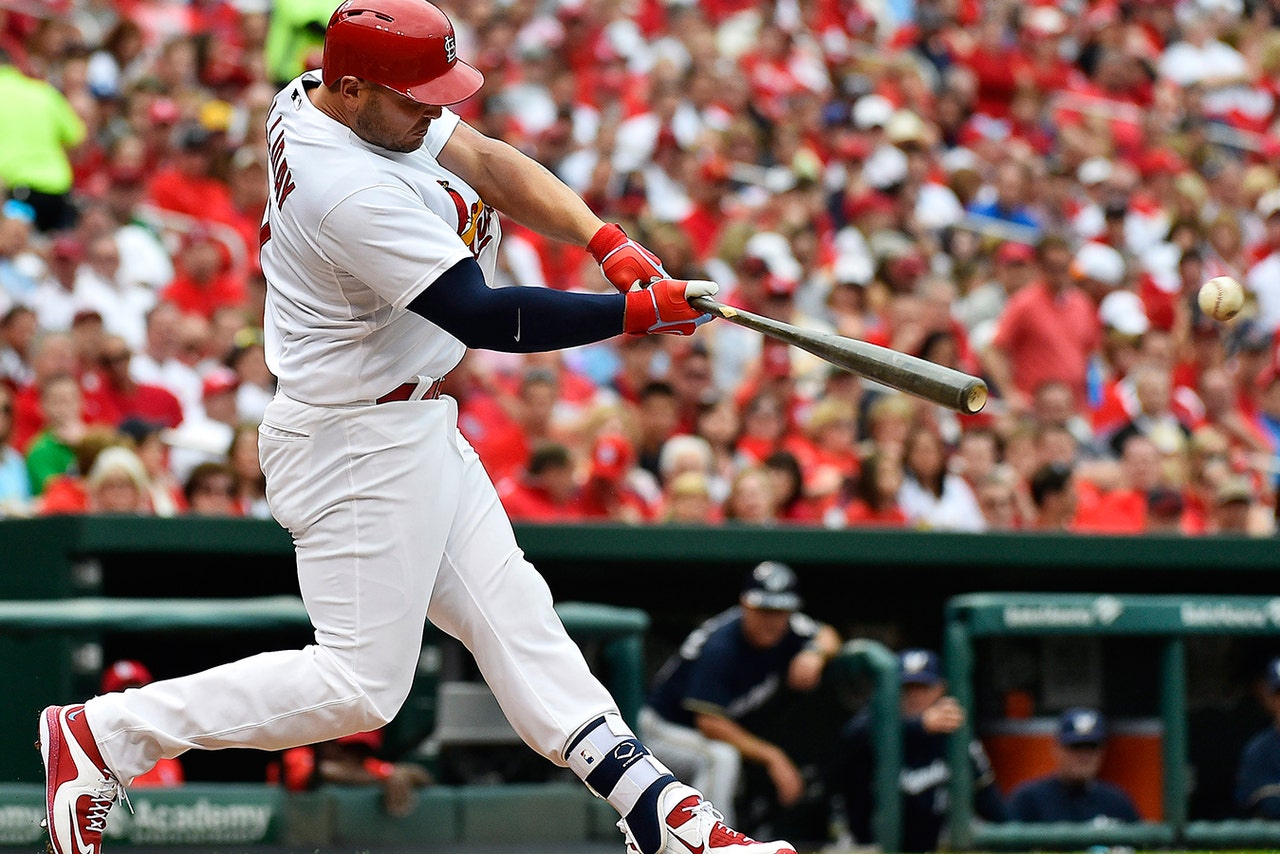 The St. Louis Cardinals are getting plenty of chances to score. Cashing in on those opportunities hasn't been easy, however.
The Cardinals again try to get their offense on track Wednesday night against Milwaukee's Wily Peralta, who did a good job of shutting St. Louis down last season.
The Brewers spoiled the Cardinals' home opener Monday, taking advantage of two Kolten Wong errors to win 5-4. Two of Milwaukee's runs came off those mistakes by Wong, who took the blame for the loss as the offense didn't do much to bail him out.
The Cardinals (3-3) were 2 for 13 with runners in scoring position and stranded 12 men. Only Boston (60), Detroit (55) and Kansas City (52) left more runners on base through six games than St. Louis' 50.
"We've had that a few games now," manager Mike Matheny said. "It's early in the season, so I see it turning, but right now we're just kind of fighting to make something happen."
Cleanup hitter Matt Adams has been one of the biggest culprits, leaving 18 runners on while batting .150. Jason Heyward has stranded seven in the last three games while going 2 for 15.
Adams could have trouble breaking out of his slump considering he is 2 for 16 lifetime against Peralta. Matt Holliday and Matt Carpenter, however, are each 9 for 21 versus the right-hander.
Peralta had a breakthrough season in 2014 and routinely stymied the Cardinals, going 3-1 with a 2.18 ERA in five starts. He was 1-3 with a 7.71 ERA in his first four outings against them.
He had an encouraging 2015 debut, yielding two runs and no walks over seven innings in last Wednesday's 5-4, 10-inning loss to Colorado.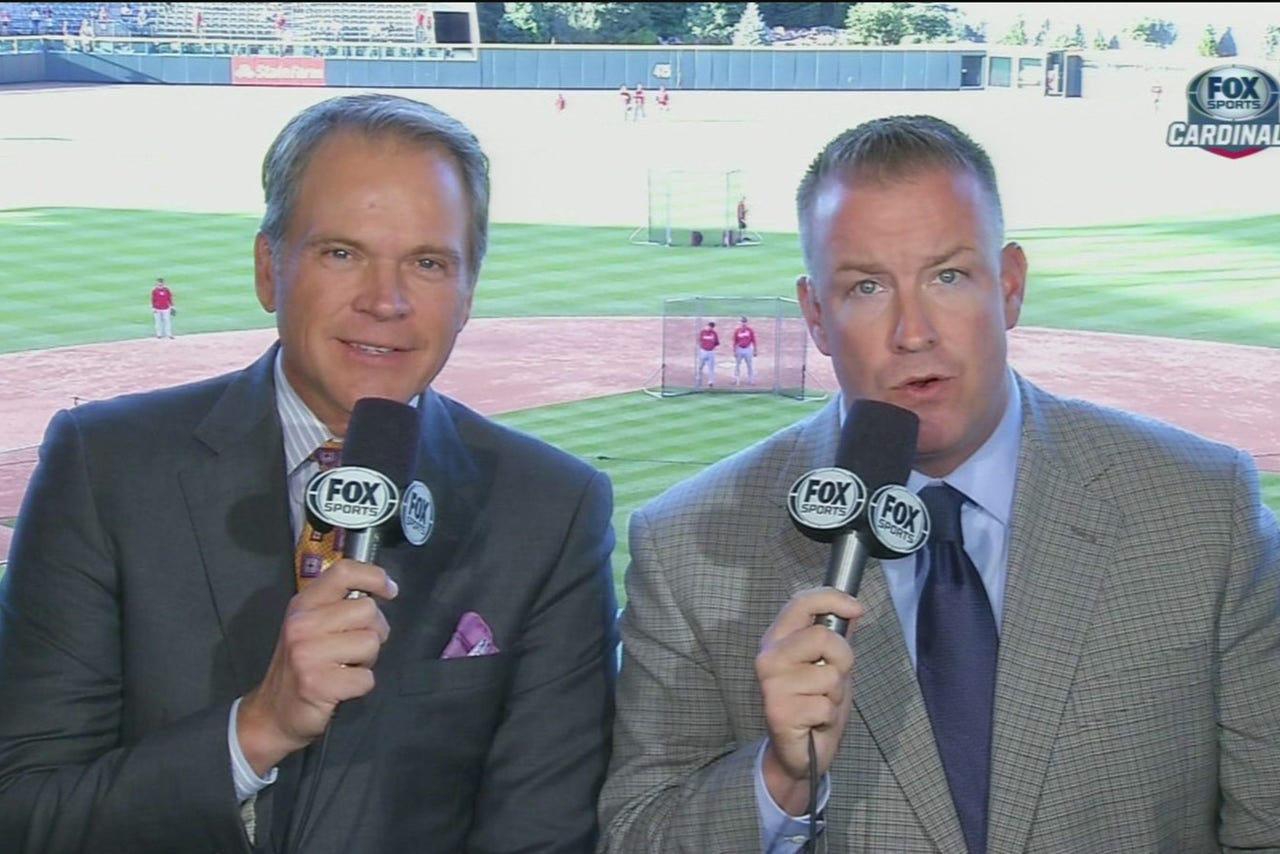 FOX Sports Midwest coverage of the Brewers-Cardinals game begins at 6:30 p.m. Wednesday with Cardinals Live.
Milwaukee's offense hasn't been much better than St. Louis', averaging 3.0 runs per game with a .279 on-base percentage. Ryan Braun, slowed by a strain in his right side, is hitting .222 and Jonathan Lucroy is at .087.
Adam Lind has been one of the few bright spots in the lineup, reaching base safely in all seven games with a .417 batting average to go with five walks.
The Brewers were also sloppy Monday as shortstop Jean Segura committed two errors and Matt Garza issued five walks, but for a team coming off a 1-5 homestand, it was happy with a win.
"I think it's a positive thing," Scooter Gennett told MLB's official website. "It's not good the way we threw the ball around ... but to get a win on a game that we didn't play our best, that's a positive. We'll play better and clean it up a little bit more."
Milwaukee's offense did little against Lance Lynn last season, with the right-hander going 2-0 with a 1.80 ERA in four starts, striking out 26 in 25 innings.
Lynn is making his 99th career start and seeking his 50th win. Since 2012, his 12 April victories are tied for the most in the majors with the Chicago Cubs' Jason Hammel.
Lynn suffered just his second April loss last Wednesday, permitting two runs and two hits with one walk and nine strikeouts over six-plus innings in a 2-0 defeat at Wrigley Field. The winning run got on after being hit by a pitch and advanced to second on a wild pickoff throw.
Aramis Ramirez, batting .148 this season, is 2 for 24 lifetime against Lynn while Carlos Gomez is 3 for 19 with 11 strikeouts.
---