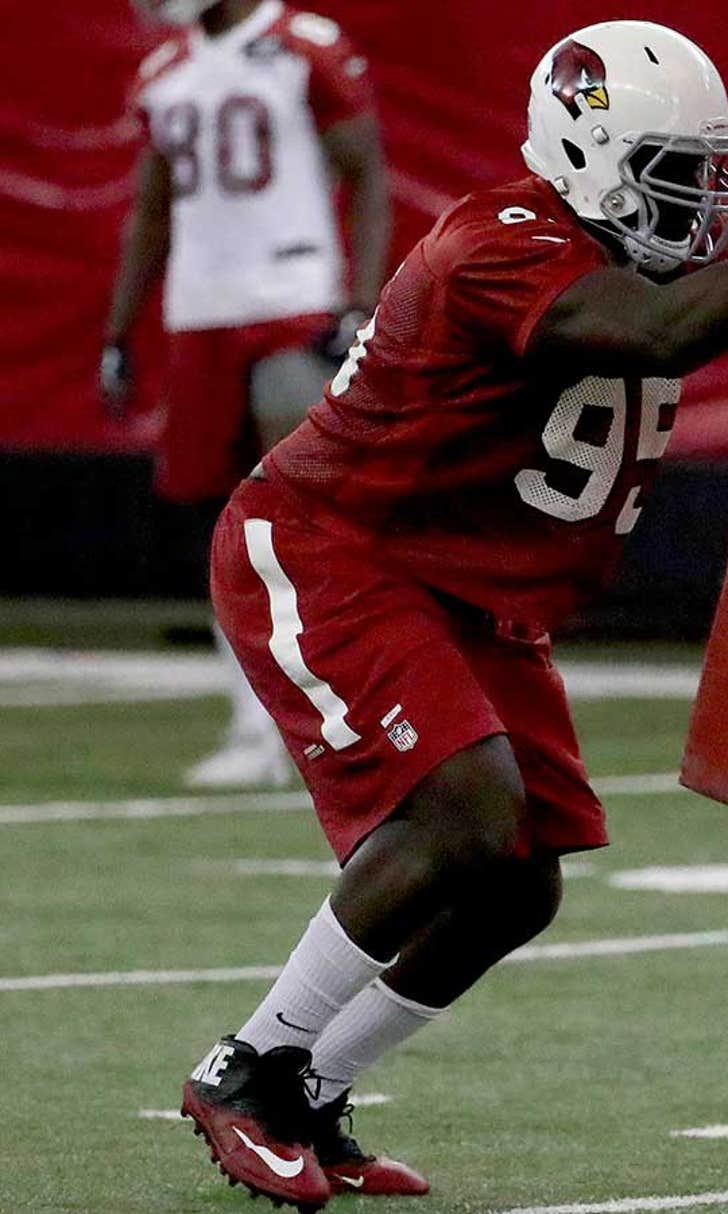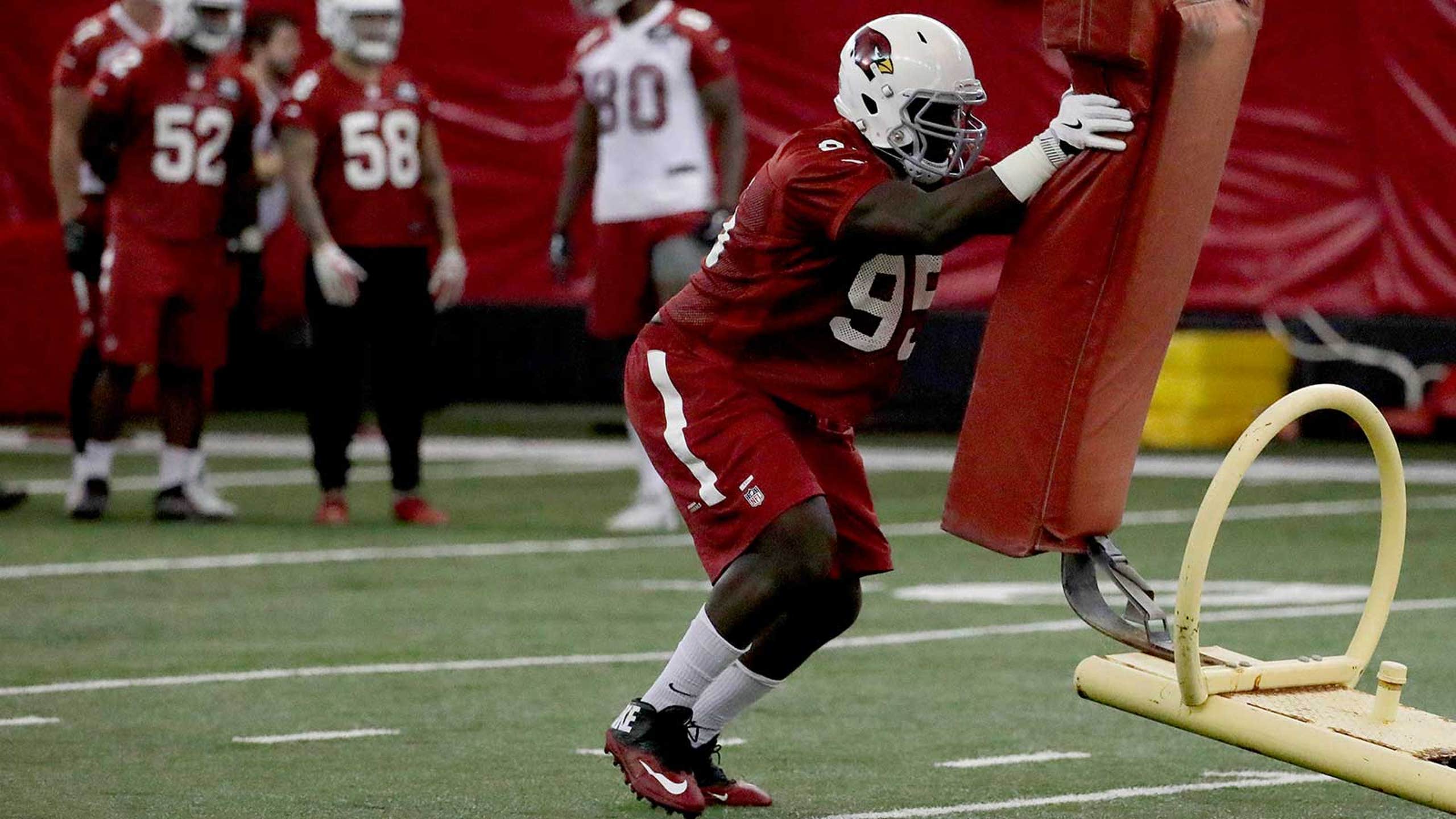 Cardinals rookies have work to do as minicamp comes to a close
BY Bob Baum • June 9, 2017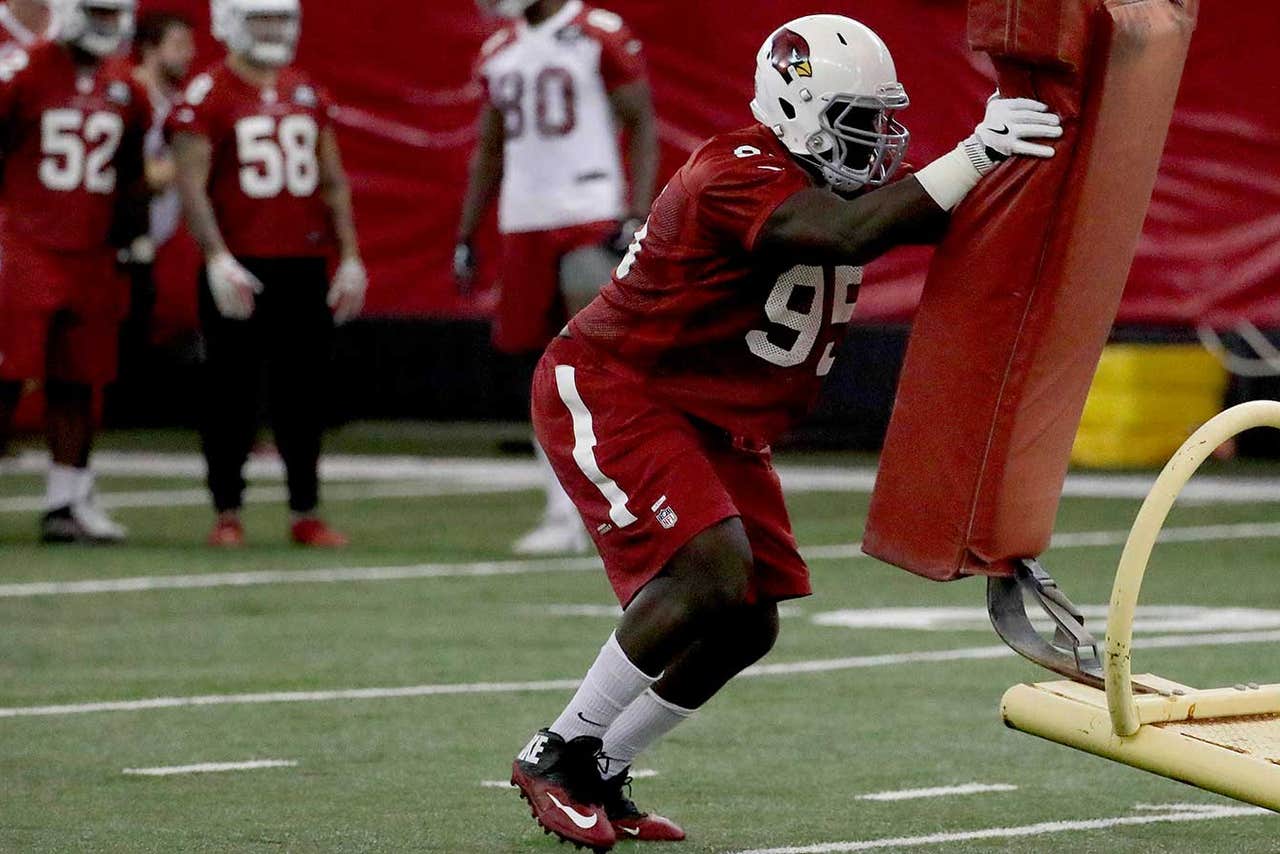 TEMPE, Ariz. -- Coach Bruce Arians praised the work of his veteran players as the Arizona Cardinals wrapped up their three-day minicamp on Thursday.

But his rookies? Not so much.

"The young guys have a lot of talent," Arians said. "They just have to learn what the hell they're doing. We'll keep them around for the next two weeks and get some more practice time so they can be better prepared when they get to camp."

Other than the rookies, the team has six weeks off before training camp starts at the University of Phoenix Stadium in Glendale.

When camp begins, there will be competition for 10 to 12 open spots on the roster, with various positions in the mix, Arians said.

"Whether it's a sixth receiver or a ninth DB, an eighth offensive lineman, an eighth defensive lineman," he said. "All those guys will be in that pile and pretty much special teams will decide."

Blaine Gabbert, the former first-round draft pick signed to a one-year contract as the team's No. 3 quarterback, said he has made good progress in learning his sixth offensive system in what will be his seventh NFL season.

It's a complicated offense. Carson Palmer needed a season to get comfortable in it.

"Carson and Drew (Stanton) have helped me kind of learn the nuances of the system," Gabbert said. "When I have questions I can ask those guys because they've been in the system an extended period of time."

Gabbert said Arians' offense is "great."

"It's very quarterback-friendly," Gabbert said. "That being said, there's a lot on the quarterback's plate. The responsibility falls on us to get us in the right play, the right protection and so on and so forth. Every day you've got to come in prepared ready to work and be at the top of your game because we really drive this ship."

Notes: Arians said inside linebacker Deone Bucannon will probably be the only player to begin training camp on the physically unable to perform list. He is recovering from ankle surgery. ... Safety Budda Baker, Arizona's second-round draft pick, will join the rookie workouts next week after becoming eligible with the graduation of his class at the University of Washington on Friday. ... First-round draft pick Haason Reddick, a linebacker out of Temple, signed a four-year contract. The signing means all of the Cardinals draftees are under contract.
---