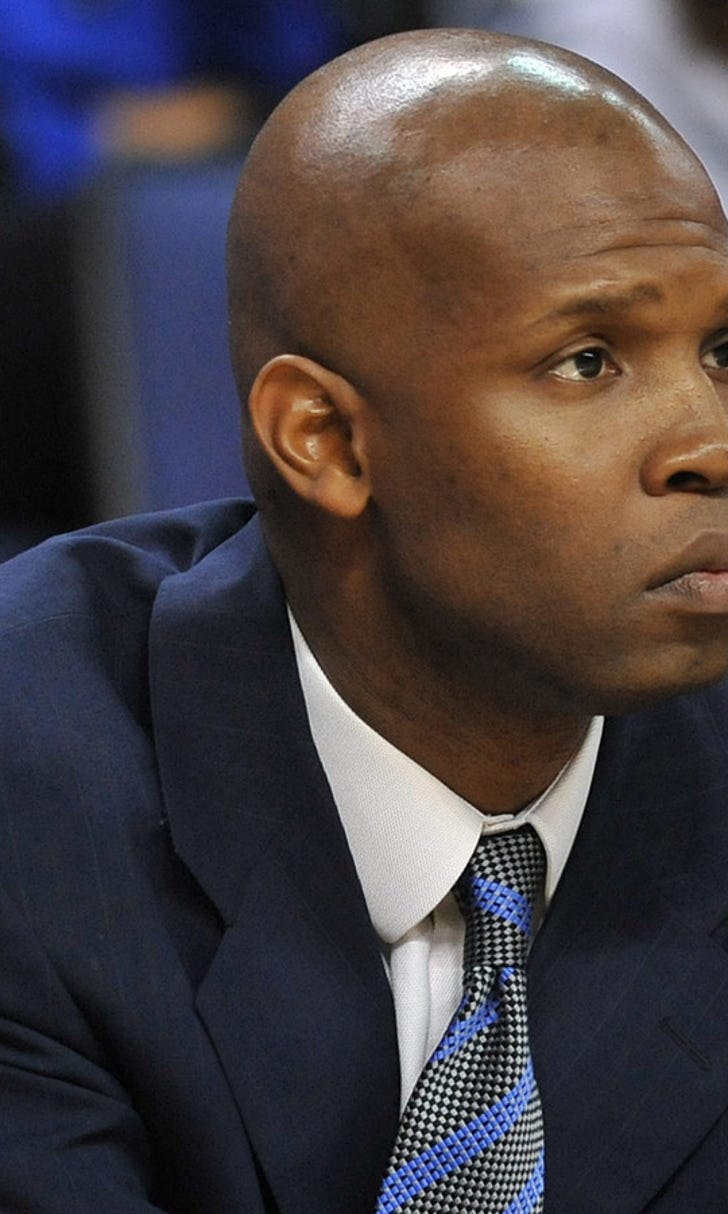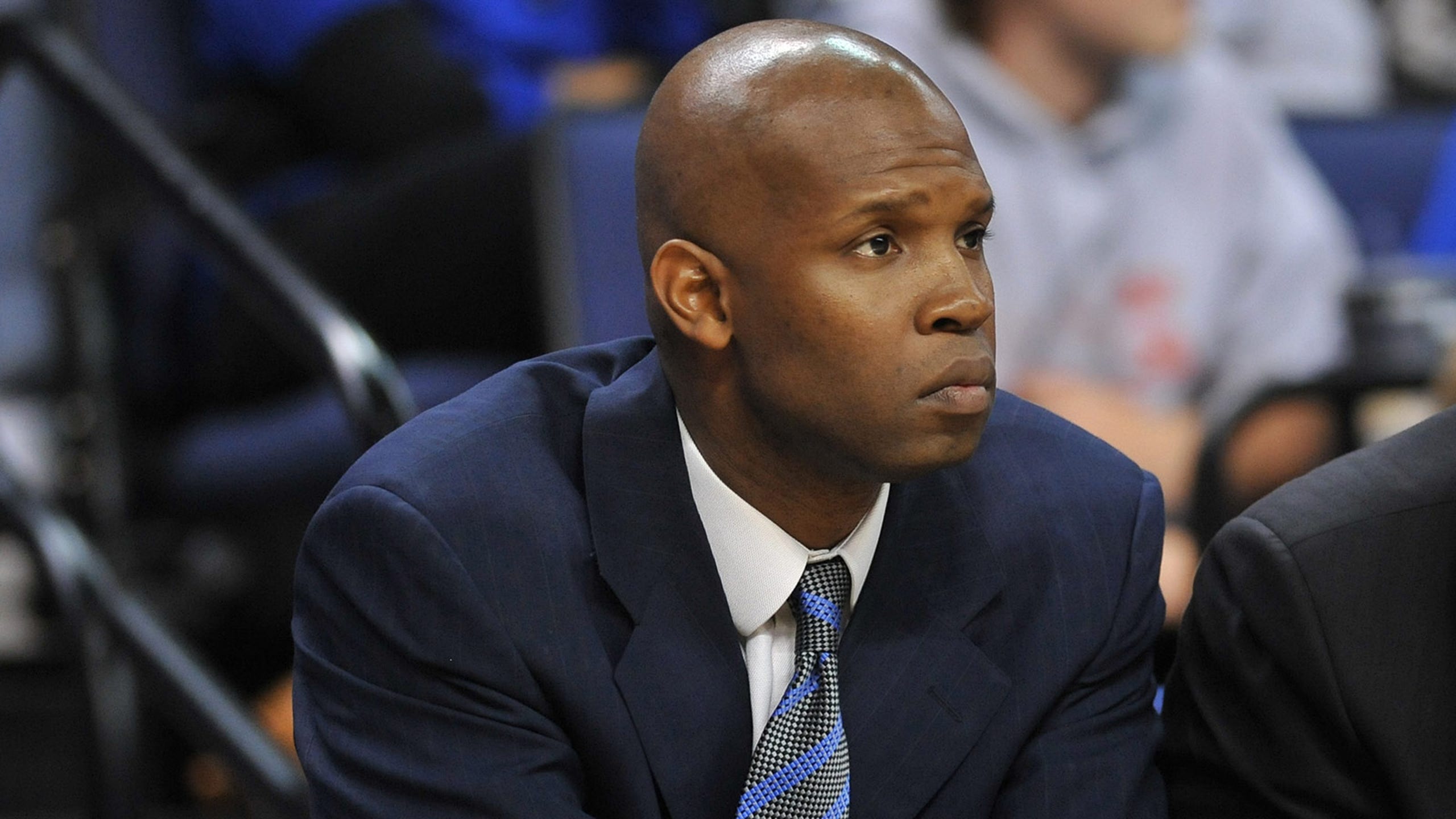 Calbert Cheaney adds unique dimension to SLU coaching staff
BY foxsports • December 19, 2013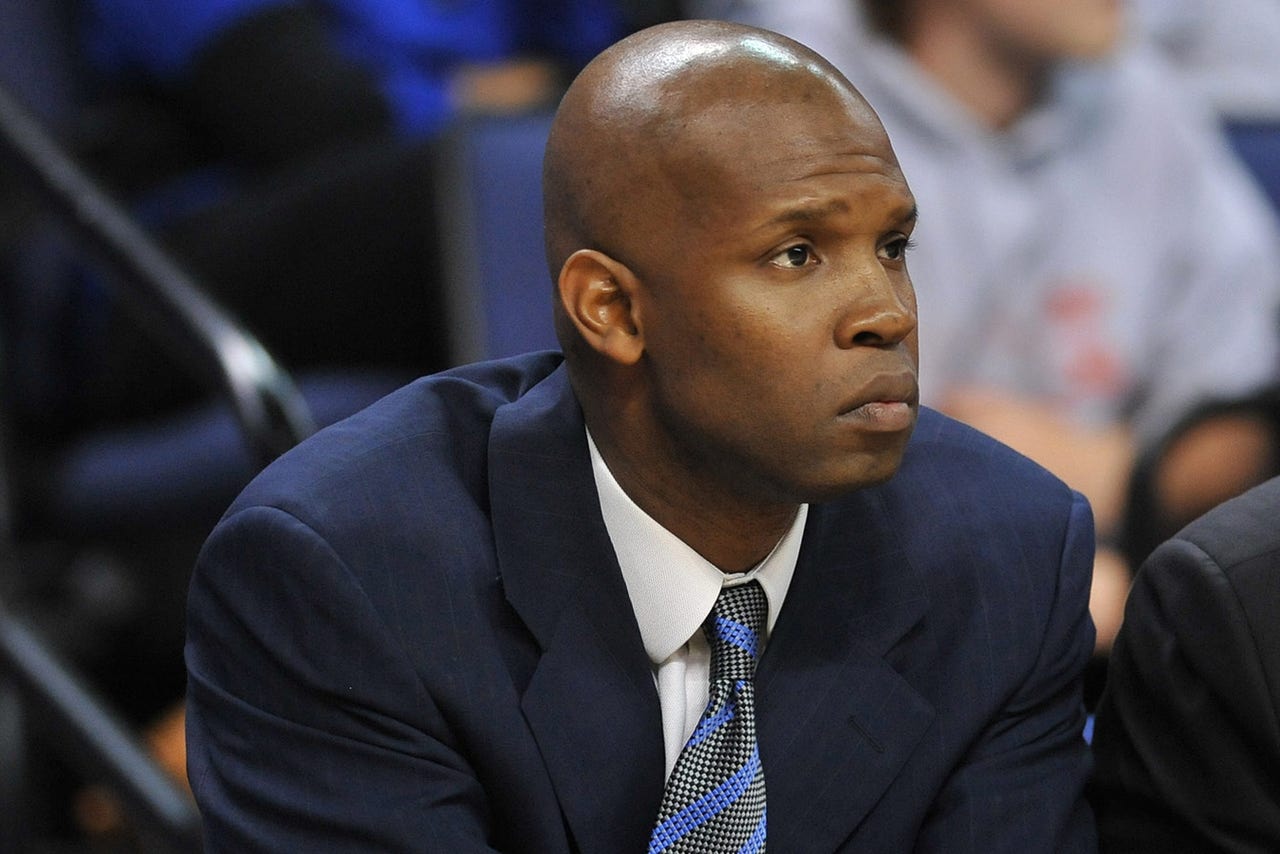 ST. LOUIS -- Calbert Cheaney finally joined Twitter last week. Until a staffer suggested that social networking could help him better perform his job, Cheaney hadn't given it much thought.
Why should he? When he was director of basketball operations at Indiana, NCAA rules forbid him from contact with potential recruits. He could not actually coach Indiana's players, either, because of the restrictions on his position.
In his new job at Saint Louis University, Cheaney has no such limitations. He can recruit, he can be hands-on in practices and he can even offer up advice during games.
This is how a college assistant coach rolls. This is why Cheaney left Indiana in August, too late in the summer to uproot his family in Indianapolis. This is exactly what Cheaney wants to be doing.
"I've always wanted to test the coaching ranks and see how it works out for me," Cheaney says. "It's been great so far. I love the game of basketball because it's given me so much. I want to help others. It's not all about basketball. It's trying to help them with their future endeavors as well."
A tad idealistic, certainly, but believe his sincerity. If Cheaney never stepped into a gym again, Cheaney, 42, already has accomplished more in his field than most of us will in ours. He was a consensus Player of the Year at Indiana, where he was one of Bob Knight's greatest players and became the Big Ten's all-time leading scorer. He lasted 13 years in the NBA, finishing his career with a 9.5-point average and earnings of more than $30 million according to basketball-reference.com.
Let's just say he's not flying "all over the place" to check out high-school sophomores or studying hours and hours of video -- as many as 20 just for Wednesday night's opponent, Indiana State -- for the money.
"Exactly," he said. "I'm one of those guys if I sat around and didn't do anything, I'd go nuts. Why not do something that you love doing?"
After his retirement from the Warriors in 2006, Cheaney hung around the house for a few years to catch up on family time. He got off the couch when the Warriors offered a front-office position in 2009 and then moved to the bench for a season under Keith Smart, another Hoosier. Smart was let go after one season and Cheaney headed back to Indiana, where he worked under coach Tom Crean for two seasons.
When SLU assistant Jim Whitesell left for St. John's in August, SLU coach Jim Crews wasted little time reaching out to Cheaney. The two had known each other since Cheaney was a sophomore at Evansville (Ind.) Harrison and Crews was the head coach at Evansville. Cheaney says he thought so highly of Crews that he would have gone to Evansville if he hadn't wanted to get away from his hometown for college.
While Cheaney says just being around the game makes him happy, his favorite part of the job is "getting my hands dirty working with the guys." And yes, that means more than offering up instructions. Cheaney, seven years removed from his last NBA game, can play a little, too.
"Every now and then, I'll show some flashes," he says with a smile. "For the most part, banging up against those guys, you remember how you were, how strong you were, how you had that invincible mentality as a young guy. Those guys have that. Now I don't. But it's a lot of fun."
He is not above letting the youngsters know he still has some game too, "whenever I make the shot. If I make a great move but miss the shot, I'm not looking."
Though Cheaney was on the downhill side of his career by the time SLU's players reached their teens, they know that one of college basketball's greats has joined their team.
"YouTube. They Google," Cheaney said. "They'll come up, '€˜I didn't know you were this, I didn't know you were that.'"
Ah, the wonders of the Internet. Now they can Tweet at him, too.
You can follow Stan McNeal on Twitter at @stanmcneal or email him at stanmcneal@gmail.com.
---