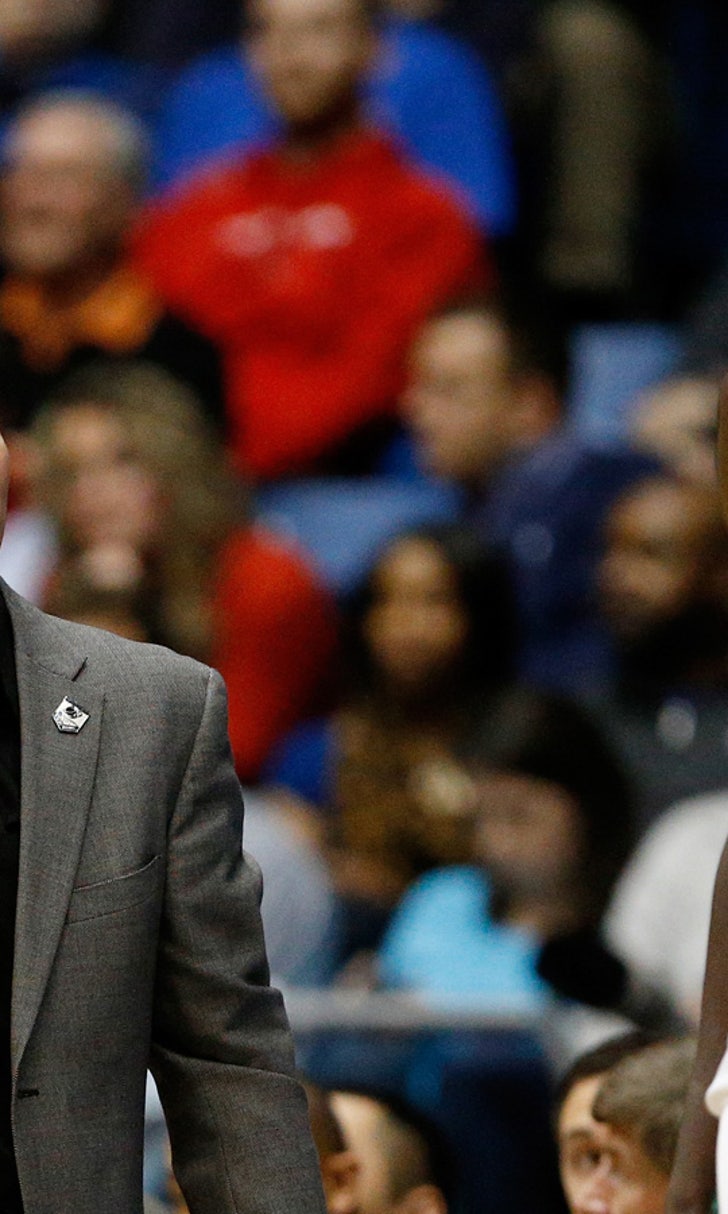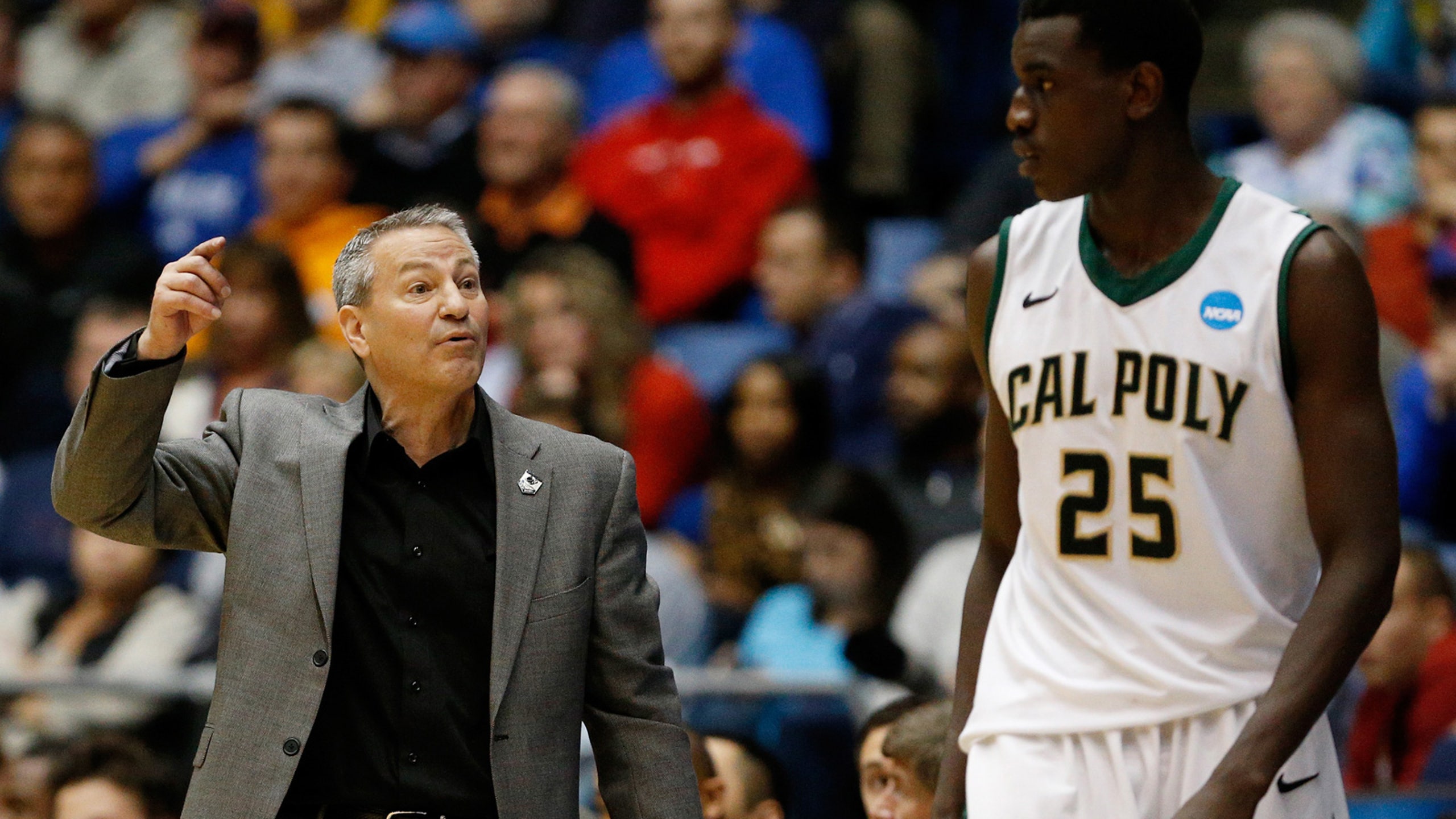 Cal Poly defying the odds, still hungry for more
BY foxsports • March 20, 2014
Don't call it an upset -- because it's not.
Although you might have thought it was based on the record of the Big West Tournament auto-bid: 13-19. The worst in the NCAA Tournament. 
But Cal Poly is now one game closer to that winning record after a historic 81-69 victory over No. 16 seed Texas Southern, in the first round of the Tournament Wednesday night in Dayton, Ohio.
It was the program's first-ever Division I NCAA Tournament win, and the fourth postseason game in a row that no one thought they would win.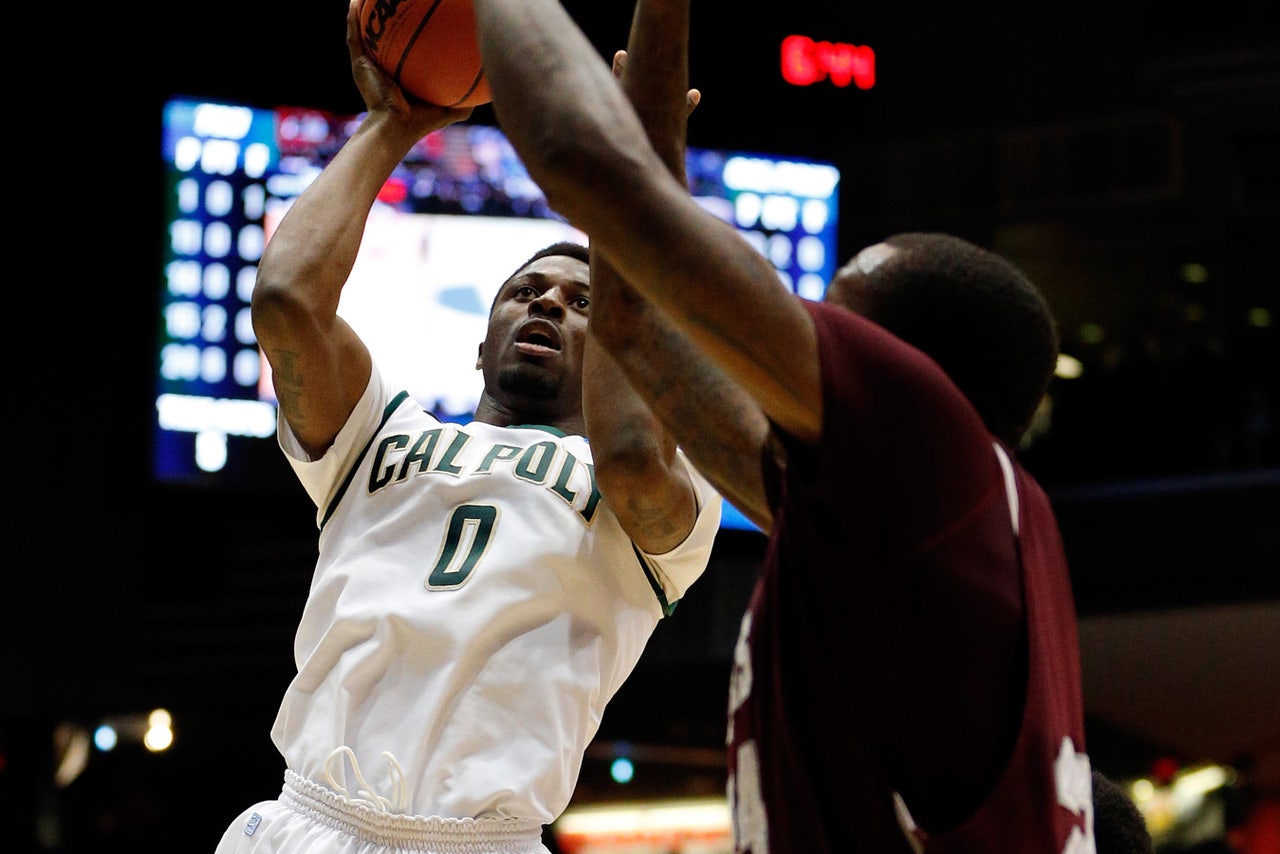 Cal Poly defeats Texas Southern, advances in NCAA Tournament
"I think our website will be a little more active in the next 48 hours trying to figure out who is Cal Poly," said head coach Joe Callero. "And it's pronounced San Lu-is Obispo. Not San Louie. But we'd like to go to St. Louis next. That will work."
It was the first time since 2005 that a Big West team won a first round game. The team effectively booked its ticket to face No. 1 seed Wichita State in St. Louis, but first the team decided to address the issue with its relative anonymity. 
The TruTV broadcasters referred bungled the pronunciation of San Luis Obispo more than once. Now, on the website that Callero plugged, there is now a media advisory to fill everyone in. 
Because Cal Poly isn't going away.
The Mustangs (14-19) shot a season-high 56.9 percent for an uncharacteristic 81-point output. Typically a half-court defensive team that prides itself on defensive grit and its slow trigger, the team had only scored in the 80s on one other occasion this season: Against Division II Cal State Dominguez Hills (85 points).
The Mustangs turned the ball over only once in the first half. Although they allowed big man Aaric Murray to score 38 points on 14-of-23 attempts, they rendered most of his supporting cast members ineffective. 
"We knew he was going to get his points either way, so we knew he would just need to take the other players out of the game," said forward David Nwaba. "That was our plan going in. And our bigs still played aggressive and just did their best to take him out of his game just playing aggressive as much as we could."
Wichita State awaits the Mustangs in the second round in St. Louis -- not St. Louie -- and despite the considerably smaller number in front of their name, the considerably larger number on the other side (34-0) and the historical odds that say that No. 16 seeds don't beat No. 1 seeds, the Mustangs are undaunted.
"Wichita State is a great team -- they're a national favorite, they've been undefeated all season," said forward Chris Eversley. "But one thing we like to focus on is just ourselves. That's all we can handle. We're going to let everything else take care of itself, let everything just fall where it may."
The Mustangs aren't about to pack it up and back down to anyone. They've made a little history already, why not a lot more?
"I was so weird that I was cheering for the last five years that a 16 never upsets a 1 because I said, well, that would be great if we could ever get a bid; we'd probably be a 16 seed, and then we'd have a chance to make real history there," Callero said. "So my weird thinking is, you know, the more obtuse this is, you've got a team completely undefeated and you've got a team with the worst record in the tournament... And I look at that as if you're going to have a chance against an undefeated team, you probably need to be in a weird circumstance where you get a play-€'in game. 
"Here we are in a play-€'in game."
---