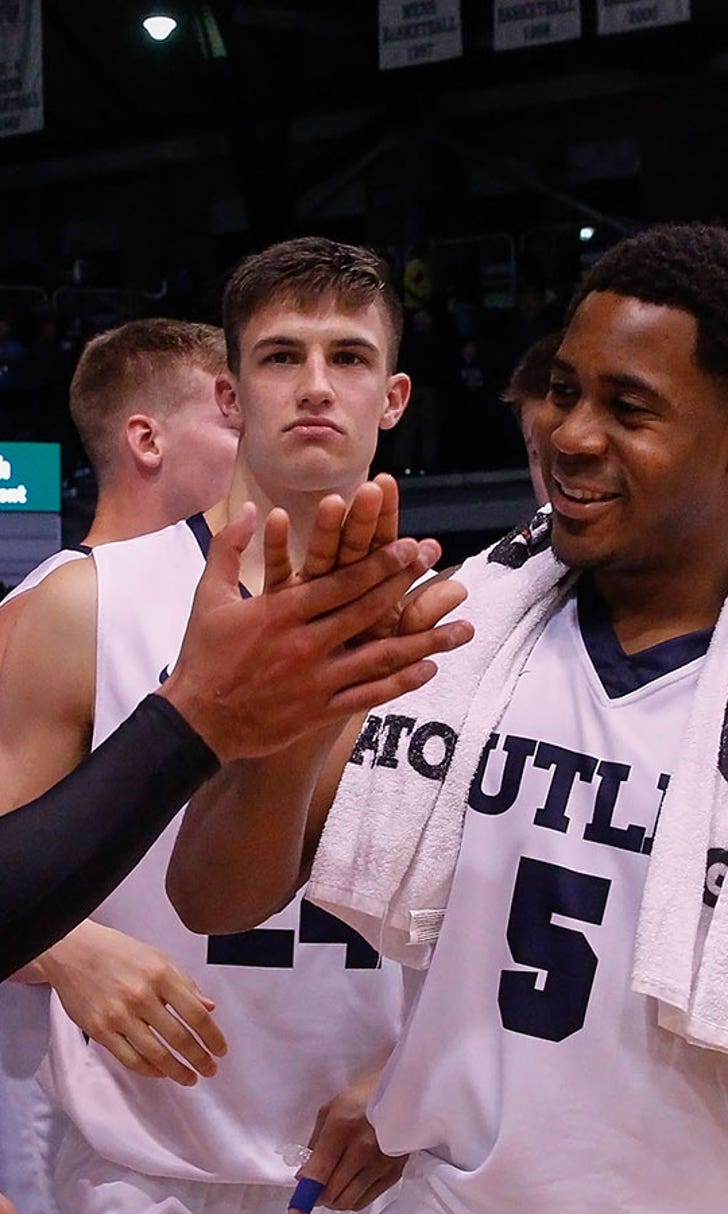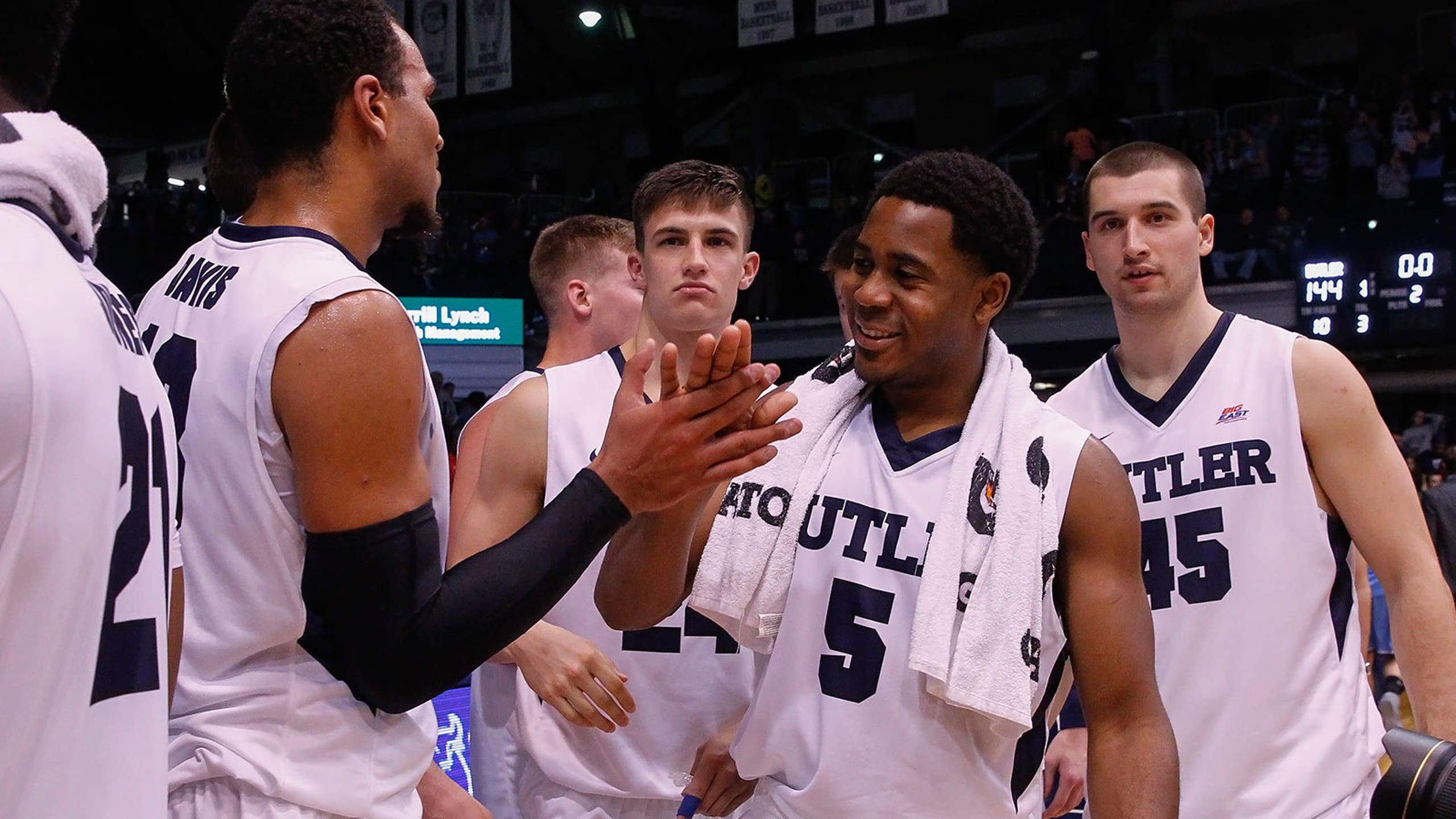 Butler's Holtmann enjoys hot shooting start -- but knows it's still early
BY foxsports • November 19, 2015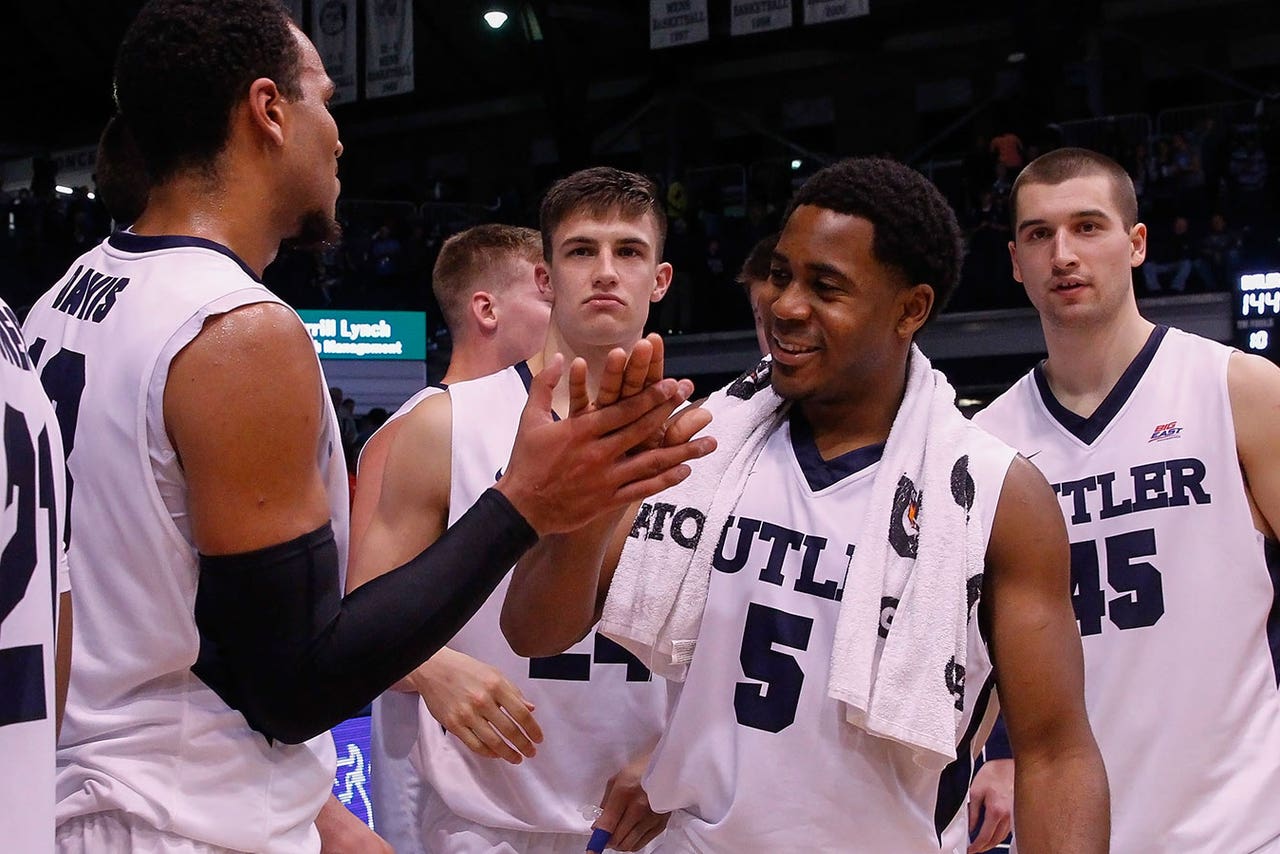 Butler is one of college basketball's hottest shooting teams, though coach Chris Holtmann is warning that it's early.
Temple has already been ripped apart by the nation's top team to continue a frustrating slide against ranked squads away from home.
The Owls, however, got a key player back to open the Puerto Rico Tipoff as they face the No. 22 Bulldogs on Friday for a spot in the championship game.
Butler followed a 144-71 rout of The Citadel in Saturday's opener by crushing Missouri State 93-59 in the first round Thursday. The Bulldogs shot 63.6 percent in the opener before finishing at 60.0 on Thursday.
"It's a really small sample size," Holtmann said. "I would caution into reading too much into two games. I think we'll know more at the end of this week."
Temple endured a rough opener by allowing No. 1 North Carolina to shoot 50.7 percent in a 91-67 loss last Friday in Annapolis, Maryland. The Owls dropped their 11th straight to a Top 25 team on a road or neutral court.
They earned their first victory Thursday, 75-70 over Minnesota. Jaylen Bond scored 19 points and Devin Coleman had 12 of his 15 in the final seven minutes as Temple blew a nine-point lead before erasing a six-point, second-half deficit.
"I think we're learning more about our team and who's going to step up and at what time," coach Fran Dunphy said. "We have some pretty good senior leadership."
The seniors stepped up Thursday, as Coleman provided clutch play, Bond bounced back from a two-point effort against the Tar Heels and Quenton DeCosey scored 12.
The Owls also received a huge boost from Obi Enechionyia, who had 14 points in his season debut after being out with an ankle injury.
"He really didn't practice a whole lot before today," Dunphy said. "He felt good enough to go and so our attitude was as long as he says he's OK, we'll give him the opportunity and he sort of rewarded us with some pretty good play."
Roosevelt Jones was the only Butler player to log more than 25 minutes Thursday, though he and fellow preseason all-Big East pick Kellen Dunham were only needed to combine for 17 points. Andrew Chrabascz and reserve Kelan Martin each scored 18 and Tyler Lewis had 10 of the team's 23 assists.
"Today we got out in transition and just started going," Lewis said. "And we have great playmakers on this team who can know to make the right play at a fast speed."
Lewis is a transfer from North Carolina State who is in his first season with Butler. His freshman season with the Wolfpack ended with a 76-72 loss to the Owls in the NCAA Tournament.
Butler won 83-71 at home Jan. 26, 2013 in the only previous meeting with Temple in the lone season both were in the Atlantic 10 Conference. Dunham scored 17 points off the bench and Jones had nine.
---