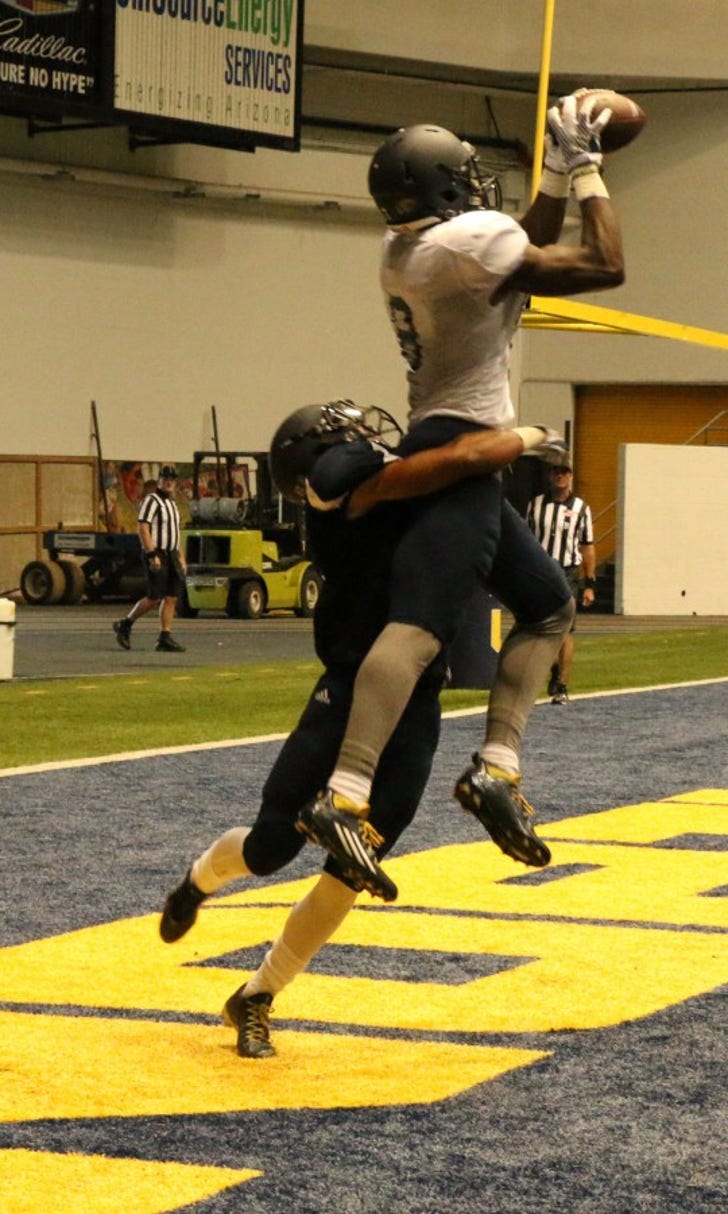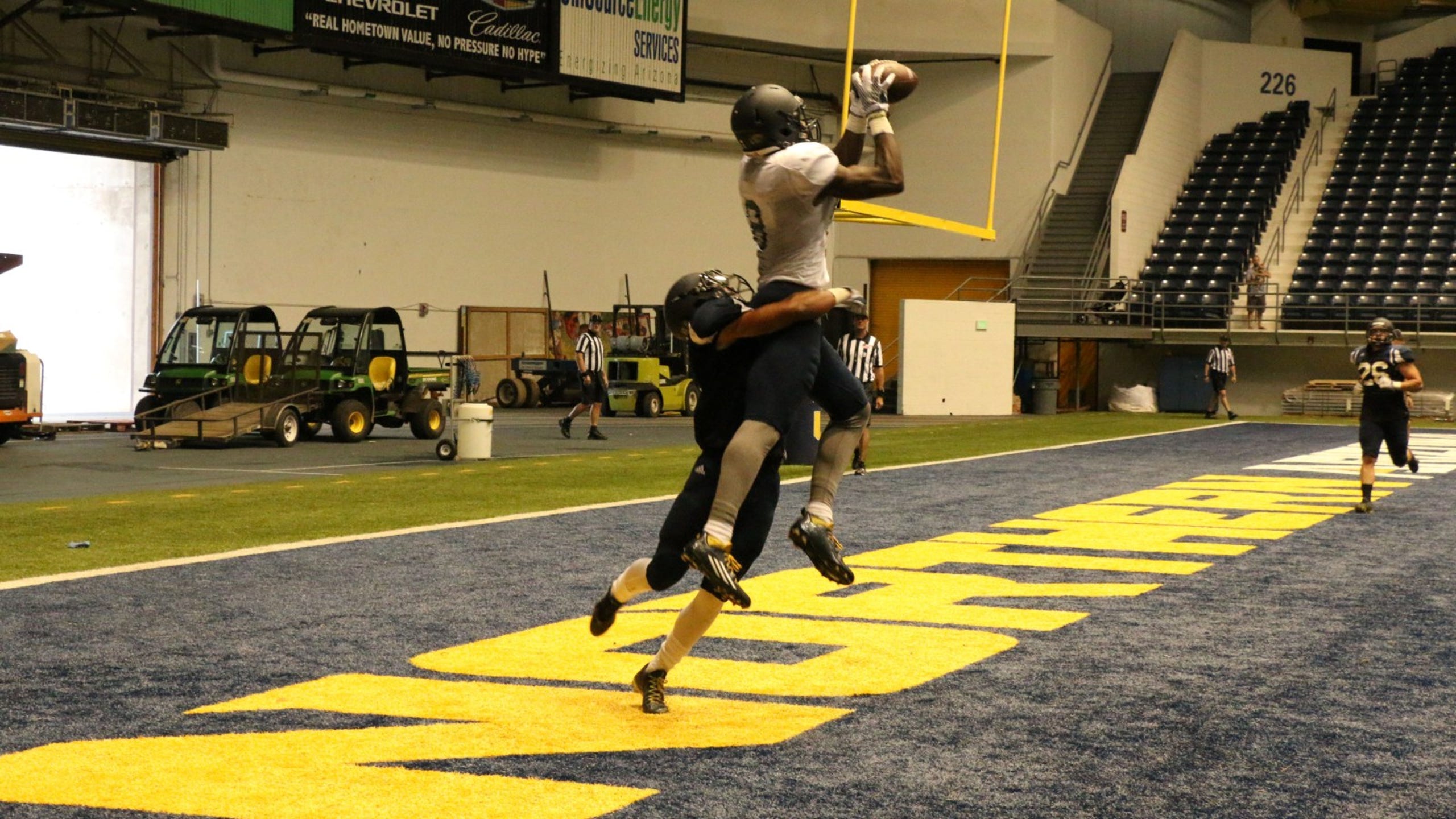 Butler, NAU offense shine in scrimmage
BY foxsports • August 15, 2015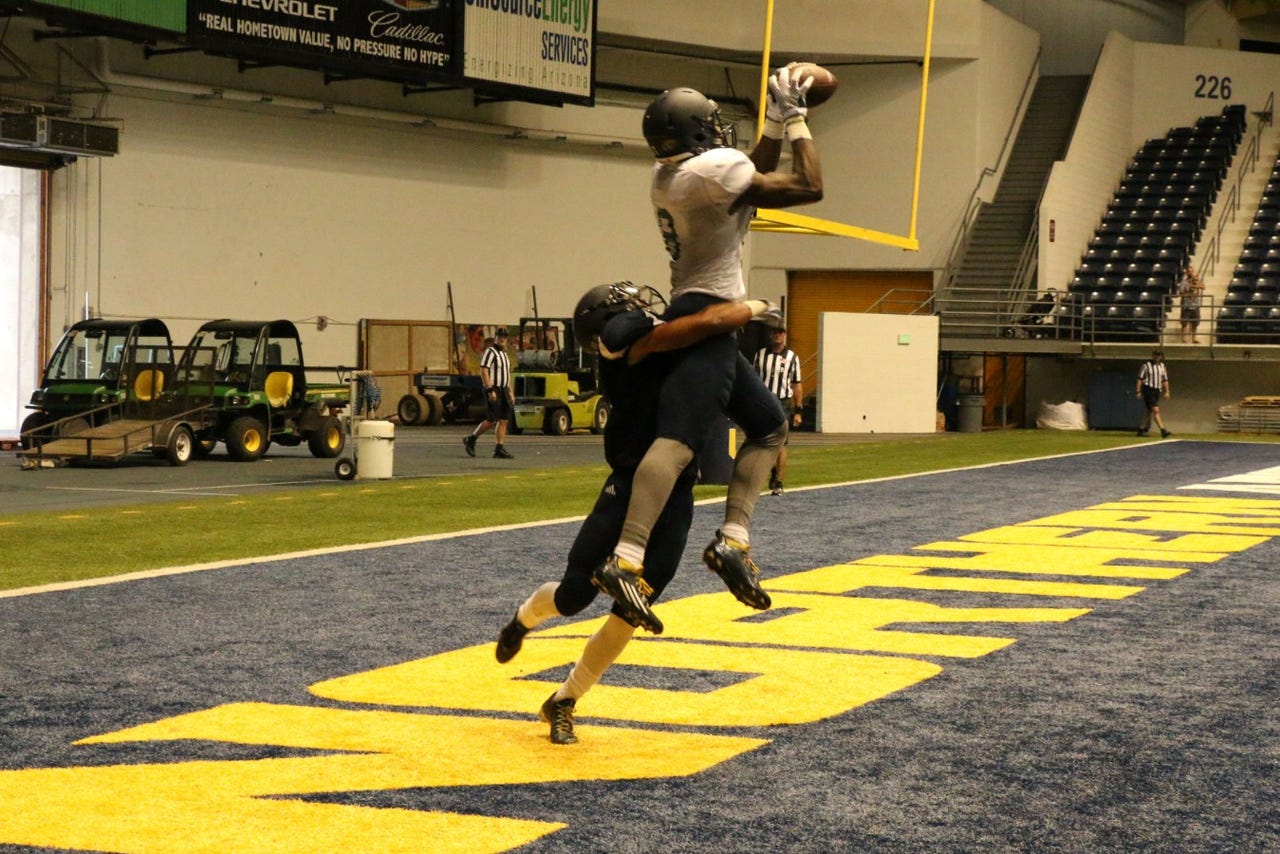 FLAGSTAFF, Ariz. -- The first week of fall camp is in the books for the Northern Arizona football team and the one thing to take away from Saturday's scrimmage was NAU will look to move the ball quickly this season.
The Lumberjacks have not named a starting quarterback position yet, but one thing for certain is they're not short on targets to throw it to. Redshirt senior Dejzon Walker caught a four and a half yard touchdown pass, while sophomore Emmanuel Butler registered three touchdowns of his own.
"We were moving really fast today and taking shots, that what I like the most," said Butler. "The coaches aren't afraid to take shots and let the playmakers make plays."
Head Coach Jerome Souers echoed Butler's comments, appreciating the matchups put on display today.
"Both of those guys create tough matchups and they're deceptively fast. Their physicality makes it tough to defend. It's good to make our corners to work against those types of guys because it can help them improve their game. It's a really competitive battle out there between those guys."
There's three weeks before NAU opens the season on the road at Stephen F. Austin and Souers believes his team is on the right path.
"There were a few times where it was a 50/50 ball and out receivers came up with big plays. The secondary players also have to come up with big plays of their own, so when we get in that situation I want to see both sides making plays. It was also good to see our line of scrimmage developing on both sides of the ball."
With so many rule changes this season and the addition of replay for all games, it was good to have the officials on site to answer any questions that NAU may have had.
"We need to clean up a few things when it comes to execution," Butler said. "That's at the line and handling the ball. Those are things that we know we can work on in the coming weeks."
---
---