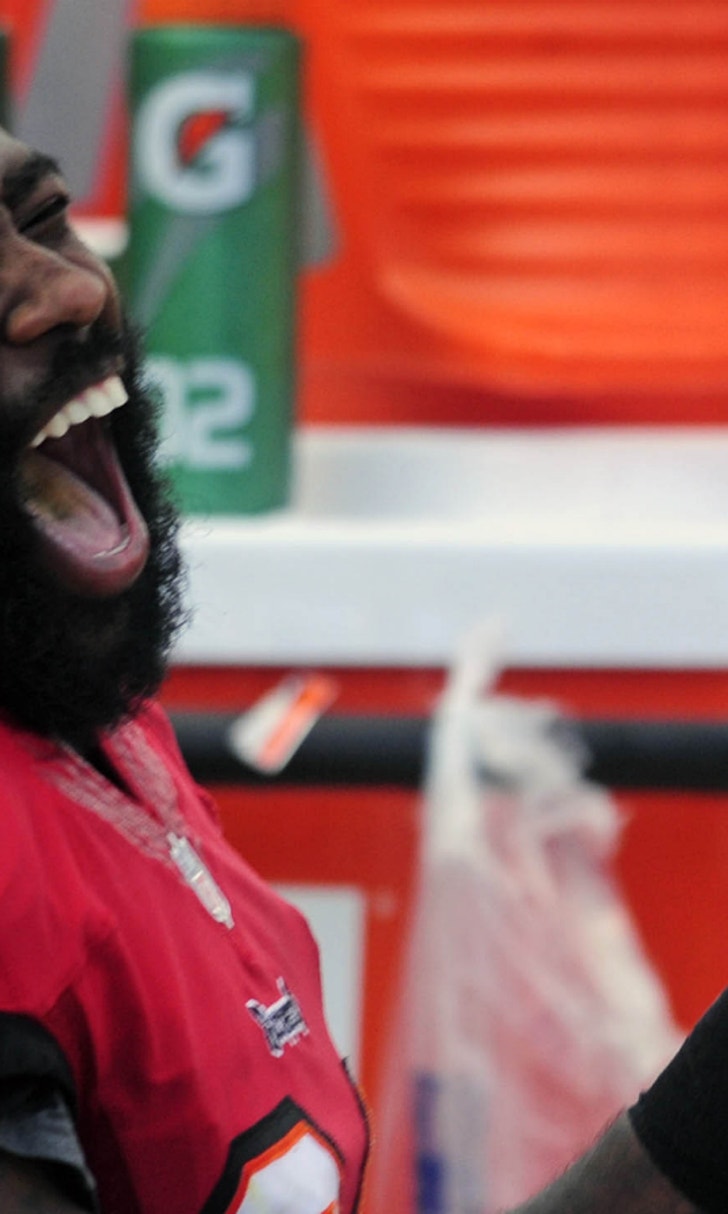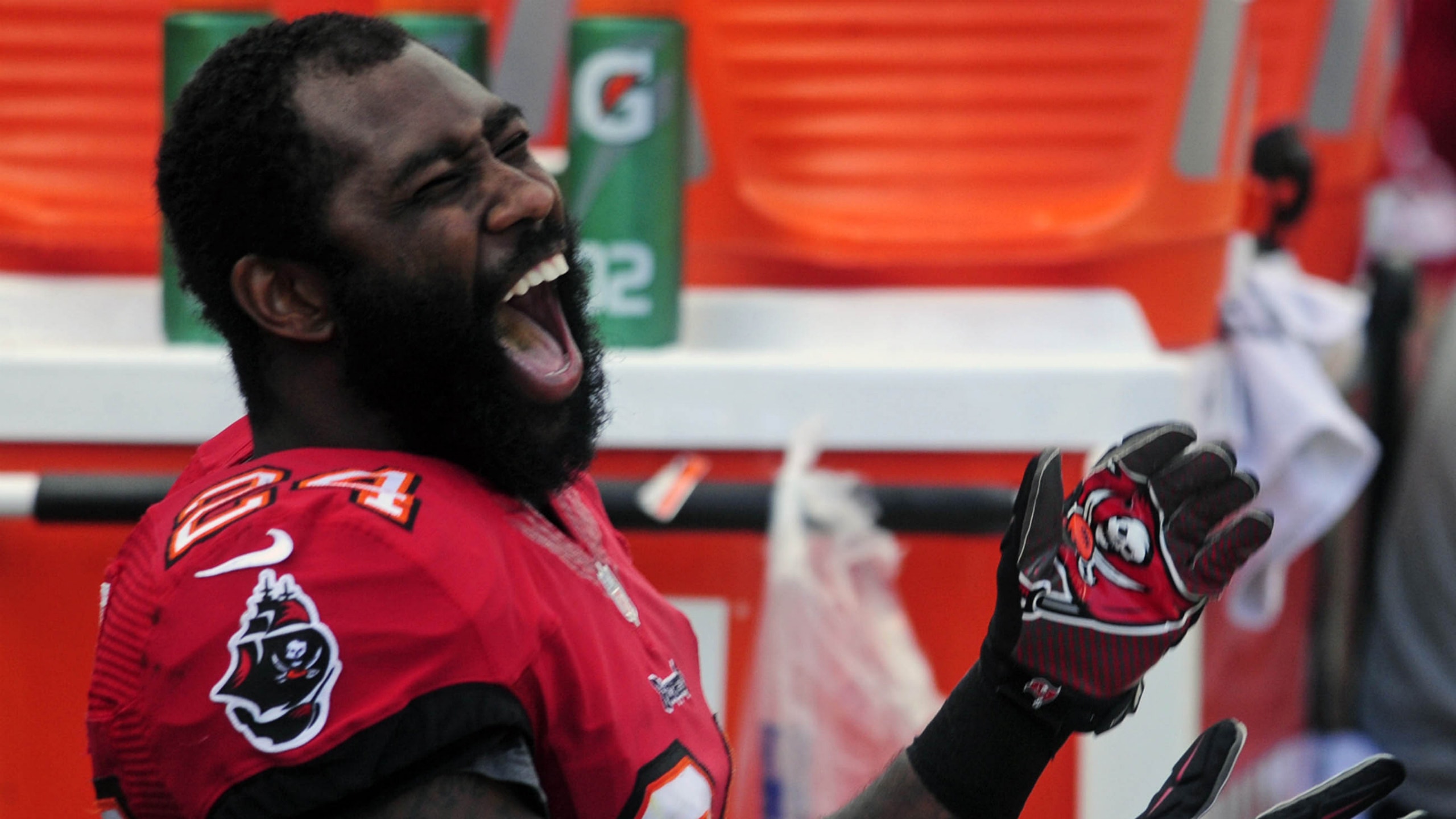 Bucs CB Darrelle Revis hopes to end bumpy season on high note
BY foxsports • December 19, 2013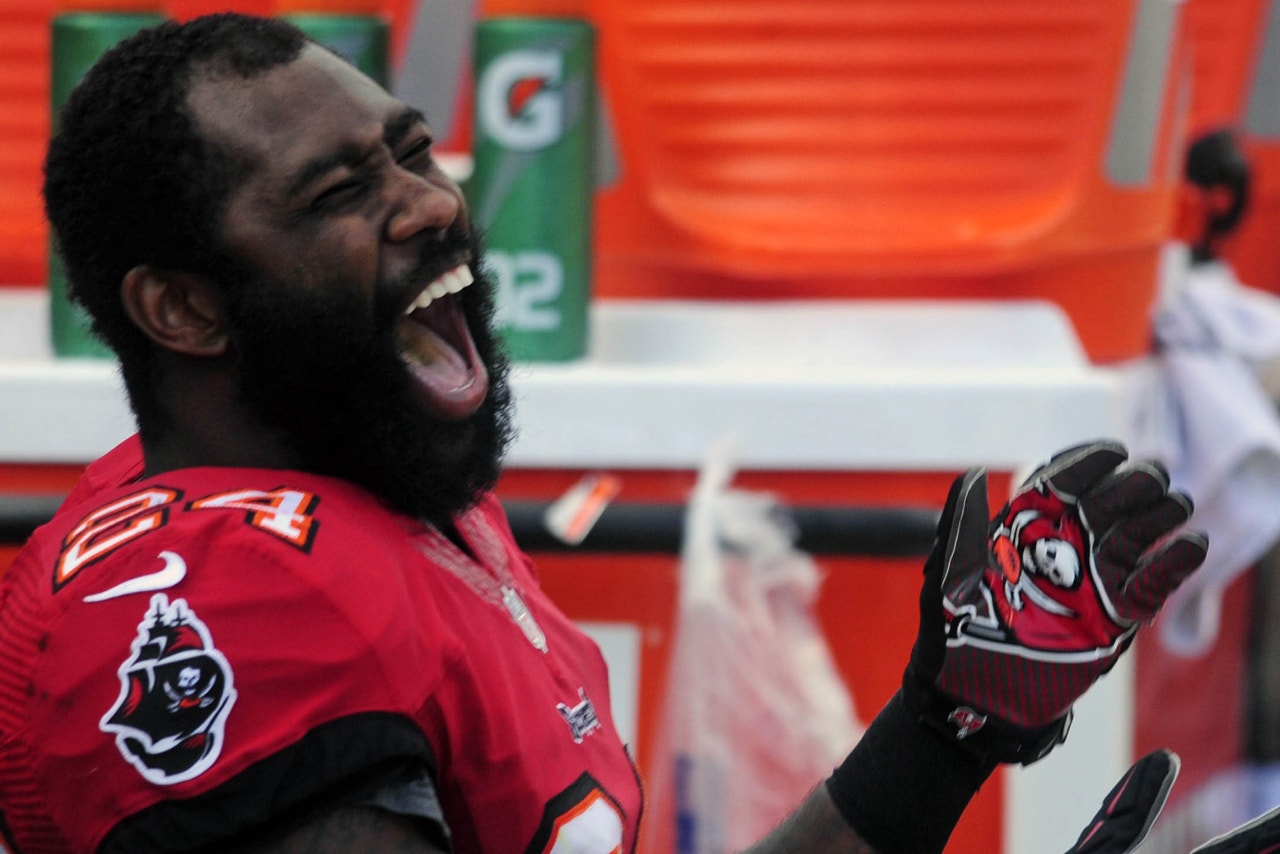 Tampa Bay cornerback Darrelle Revis, who has been hampered by a left knee issue of late, hasn't played up to his All-Pro standards in his first year with the Buccaneers.
TAMPA, Fla. -- There's no debate about it: This has been a roller-coaster fall for Darrelle Revis.
With two games left in his first season with the Tampa Bay Buccaneers, his left knee remains an issue, and he views these final weeks as opportunity.
On Thursday, the four-time Pro Bowl cornerback said his surgically repaired left knee bothers him "here and there." Still, he added that he's trying to play through the pain and be as steady as possible for a team searching for its fifth win.
"I'm not even trying to think about it," Revis said of his knee. "I'm not trying to complain. I'm just trying to go out and play consistently. It's been an up-and-down year for this team and for me individually as well, but I can't make any excuses. I'm out there so it is what it is.
"It's not where I want it to be. This team is not where we wanted to be, but we have two games to finish strong and these last couple weeks, we've been playing well, doing what we need to do. I wish that could have been earlier in the season, but we're just trying to put the pieces together and finish strong."
The Bucs had lofty goals after gaining the three-time All-Pro in a trade with the New York Jets last April. Revis' addition, despite concerns after he sustained a season-ending ACL tear in September 2012, was part of preseason optimism after Tampa Bay revamped its secondary.
Plans, though, changed quickly with a 0-8 start.
Despite the struggle, Revis has shown flashes of the "Revis Island" intimidation that made him famous with the Jets -- he has 46 tackles and two interceptions -- but this season has fallen short by his standards. Now, his goal is finishing strong.
"It's not where I want to be, but at the same time, I'm out there," Revis said. "I'm out here doing what I can with what I got. I just want to finish the season strong and work my butt off this offseason and prepare for the next year."
There are two chances left to show what he has: Sunday at St. Louis and in the season finale at New Orleans. In an up-and-down year, there's opportunity to finish on a high.
You can follow Andrew Astleford on Twitter @aastleford or email him at aastleford@gmail.com.
---