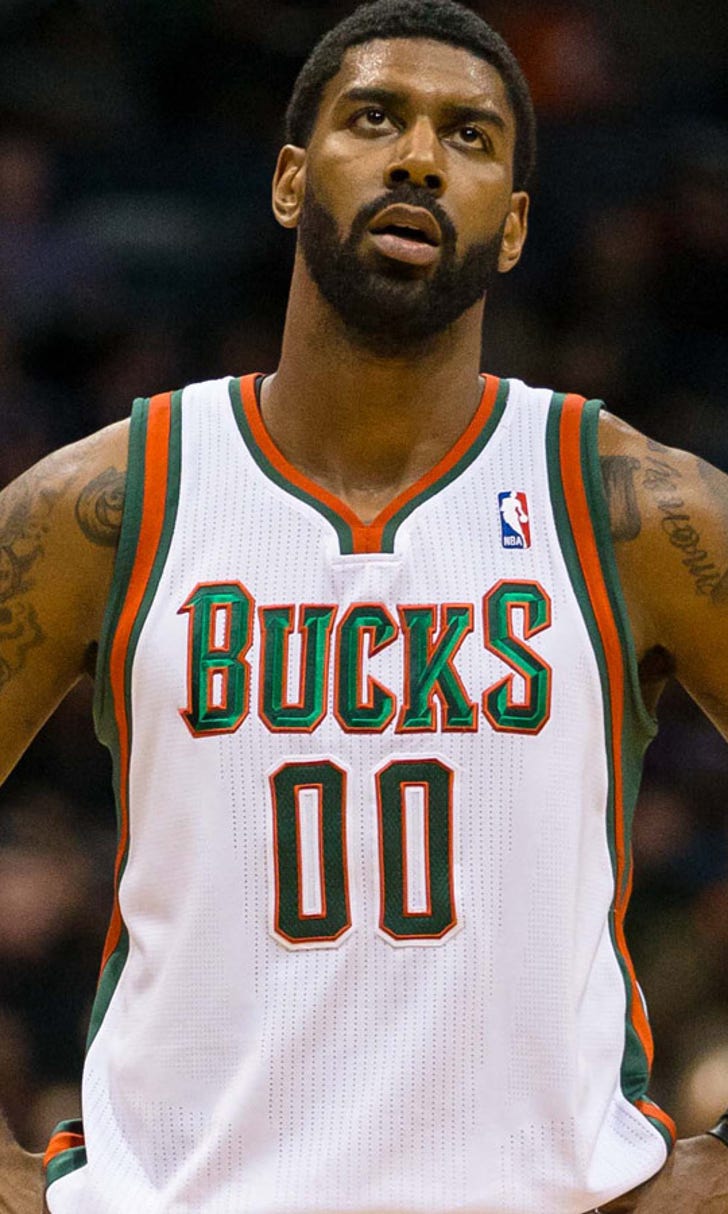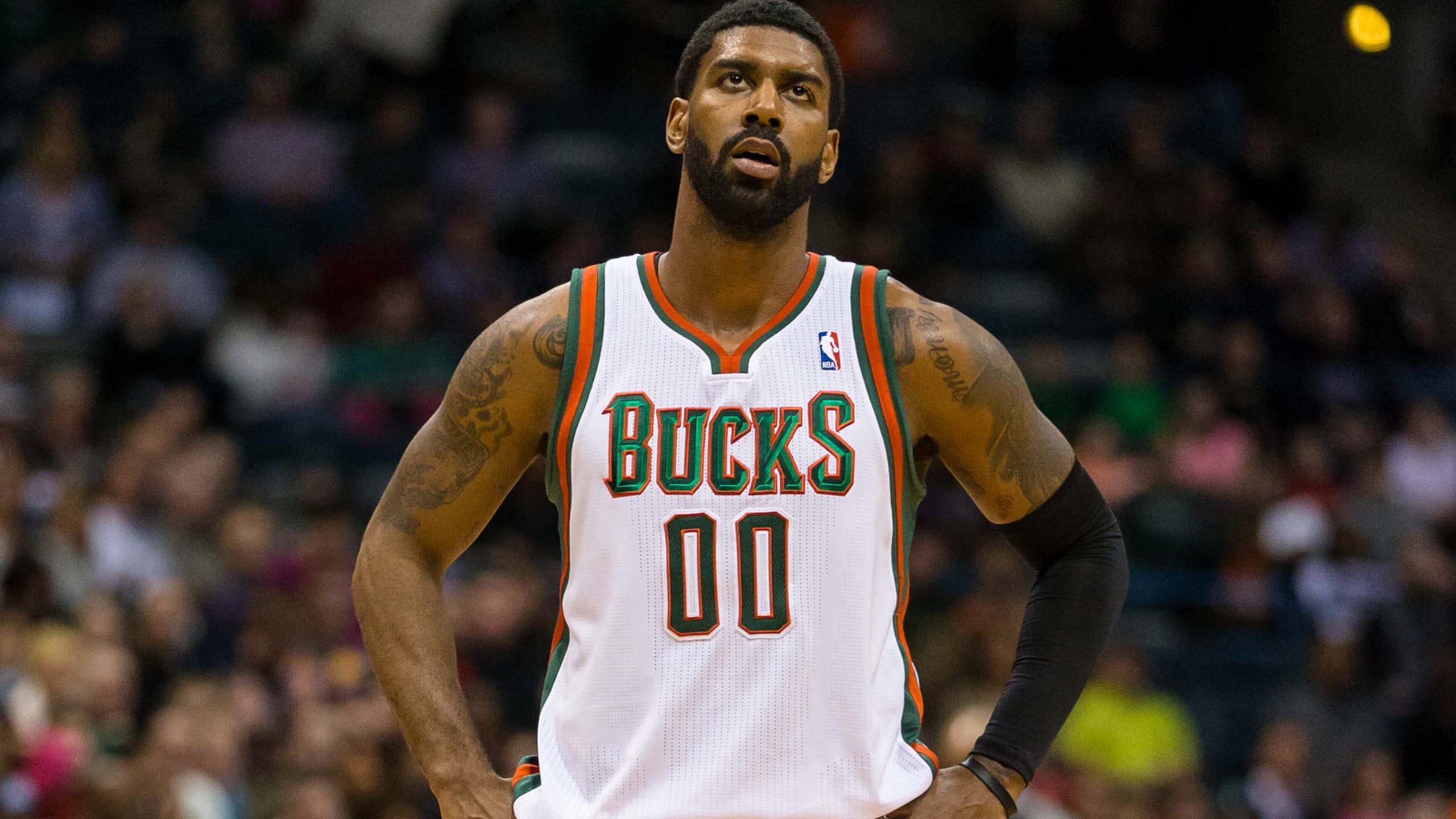 Bucks lose again, but Mayo looks good in return
BY foxsports • February 21, 2014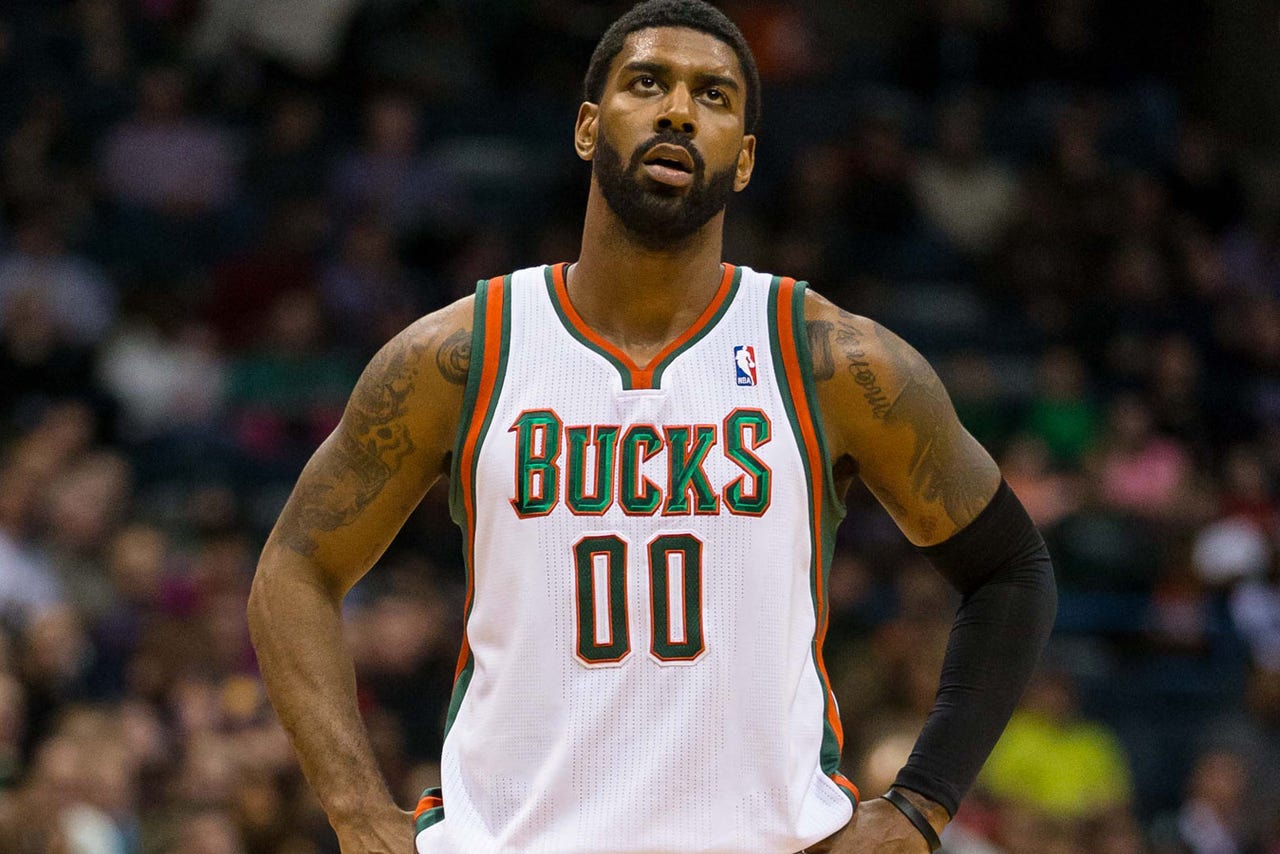 MILWAUKEE -- It had been nearly a month since O.J. Mayo last took the court for the Milwaukee Bucks, but his return to the lineup Thursday night went about as well as could be expected.
After missing 10 games with an illness and conditioning issues, Mayo played 23 minutes and scored 11 points on five-of-eight shooting in Milwaukee's 101-90 loss to the Denver Nuggets at the BMO Harris Bradley Center.
"I felt real good, man," Mayo said. "I was happy to be out there and was excited to be able to compete with the guys."
Playing shorthanded in the backcourt after the trade of Gary Neal and Luke Ridnour to Charlotte earlier in the day, Bucks coach Larry Drew had to count on Mayo to play extended minutes in his first game since Jan. 25.
He has spent the last two weeks working on getting back into shape, first returning to the practice floor on Feb. 7.
"I've still been working out and trying to stay ready to go," Mayo said. "When my name got called today I wanted to go out there and play the right way and try to get a win."
Bucks coach Larry Drew was pleased to see the way Mayo came out and played after such a long hiatus. Drew is hoping to get Mayo to where he's able to play more than 30 minutes per game by the end of the season.
"I thought he did a really good job," Drew said. "I saw some really good energy in him. From a rhythm standpoint, I thought he played from within himself and he really exerted himself on the defensive end. It was really good to have him out there and good to see him back in a rhythm.
"He's going to have to play his way into shape. He's not in shape right now but I told him I wanted him to give me the nod when he needed to get a blow. But having been out as long as he's been out, I thought he played well tonight."
Mayo hadn't scored in double figures since Jan. 11 in Oklahoma City when he had 16 points, and he hadn't played at least 23 minutes since playing 30 on Jan. 18 in Houston. The Bucks need to evaluate where Mayo is these final 28 games of the season, making Thursday a positive first step.
He admitted to being bothered by a bit of a strained Achilles on Thursday but was pleased with where his conditioning level was.
"It was basketball," Mayo said. "Any time you are not playing you are definitely somewhere watching it. I got a chance to go to the Marquette game last night, watching on TNT, ESPN. I'm a basketball junkie so I'm always around the game. I always find myself staying ready one way or another."
The Bucks failed to win back-to-back games yet again, falling to 0-10 after wins this season. Milwaukee's offense struggled to get on track without point guard Brandon Knight, who was out with a laceration on his right heel.
Milwaukee welcomes Eastern Conference-leading Indiana into the Bradley Center on Saturday to finish off a six-game homestand.
"I think these last 28 games are big for us to set a foundation going into next year, knowing and learning as a young team how hard it is to win games," Mayo said. "Hopefully we get the ingredients these last 28 games and go out there and play every game as if it is a meaningful game, as if it is like we are getting ready for the playoffs. Just learn how to win so we know what it takes so we can go into next year with that aspect down pat."
Scouting McDermott: Sitting in the stands watching his brother Todd Mayo play for Marquette on Wednesday night, O.J. Mayo got a good look at potential lottery pick Doug McDermott.
The Creighton forward took over to score 17 of his 25 points in the second half to lead the Bluejays to a convincing win over the Golden Eagles, impressing O.J. Mayo along the way.
"He's a pro," O.J. Mayo said. "There were questions on who does he remind you of, Adam Morrison? I said he can be a lot like Chandler Parsons if he can get his foot speed a little bit better, which will come. He's a really hard worker. I like him. He's taller than you think, has a great jump shot. I was glad to see him play.
"Any time you are a John Wooden award finalist you are going to be a good player. I was actually surprised with how tall he was. He's a legit 6-foot-8, 6-foot-9. He's moving. He's not a big slug. He played a great game. He didn't force anything. He's a pro."
Trade reactions: O.J. Mayo and John Henson both went out of their way to praise Milwaukee's acquisition of forward Jeff Adrien in the trade that sent Neal and Ridnour to the Bobcats.
They feel Adrien will bring some toughness and physical play to Milwaukee's frontline, something that was lacking against Nuggets forward Kenneth Faried, who had a game-high 26 points, on Thursday night.
"He'll bring that energy and physicality," Mayo said. "Not that the other guys didn't, but that's a great asset. It was good for our front office to bring him on. I think he'll help us a lot."
Henson concurred with Mayo's evaluation.
"I'm glad he's with us," Henson said. "That was one of the tougher guys to box out in this league, in my opinion. I'm glad he's on my side."
Milwaukee also acquired Ramon Sessions in the deal, a veteran who was praised leaving Charlotte for the impact he had in the locker room.
"I'm excited to have him," Mayo said. "I'm in love with Nate Wolters though. I hope my guy can stay out there. We'll welcome him with open arms for sure. He made his mark here in Milwaukee coming from the D-League."
Follow Andrew Gruman on Twitter
---