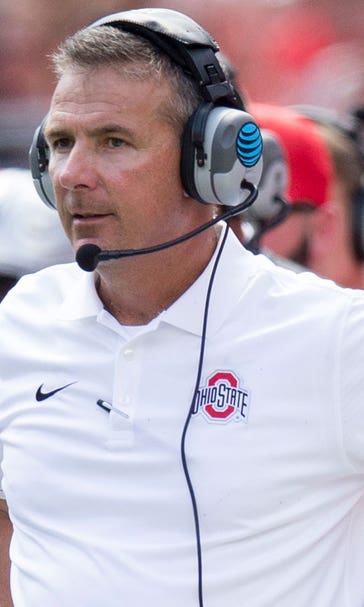 Buckeyes' Meyer wary after Tulsa flexes its muscles in opening week
BY foxsports • November 15, 2016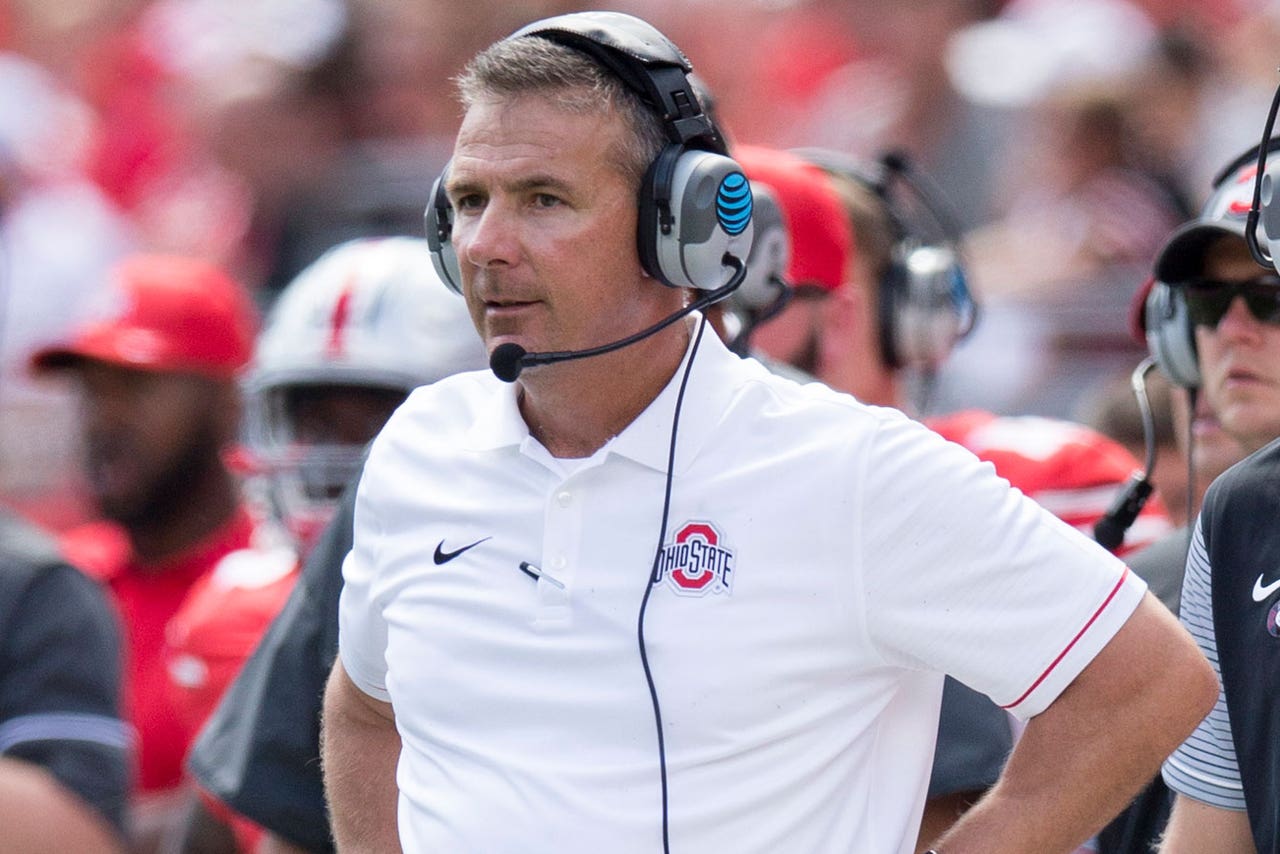 COLUMBUS, Ohio (AP) -- Contrary to human nature, Ohio State coach Urban Meyer is doing his best to find the bad in what seemed to be a pretty good situation.
Despite the No. 6 Buckeyes breaking school records for offense in Saturday's 77-10 rout of Bowling Green, Meyer wasn't dealing in hyperbole on Monday. He knows Tulsa, visiting Saturday, likely will put up a grittier fight than Bowling Green.
"It's time to move on," a subdued Meyer said. "I would not take any more (away) than guys played pretty good. We've got a tough one coming up this week."
Tulsa, an American Athletic Conference team, enjoyed a blowout of its own on Saturday, beating San Jose State 45-10. The team's top rusher last year, D'Angelo Brewer, ran for 164 yards on 22 carries with three touchdowns.
"Two NFL prospects at wide receiver, a returning veteran at quarterback," Meyer noted.
Meyer said there were some disappointments in his team, including the play of wide receiver Corey Smith, who didn't have a catch, and the technique of some of the other receivers. He also called out the offensive line, saying "they have to get much better."
J.T. Barrett's performance against BG earned him Big Ten Player of the Week honors.
Barrett accounted for a school record seven touchdowns -- six passing and one on the ground. He was 21 for 31 for 349 yards before leaving with 6 minutes left in the third quarter. The passing yards total was a personal best for him, and he improves to 16-2 as a starter at Ohio State.
"We had a good day, but there are still things we can improve on," Barrett said Monday.
Among the other stars was H-Back Curtis Samuel, who caught nine passes for 177 yards and two touchdowns, and also rushed 13 times for 84 yards and a touchdown.
INJURY UPDATE
Starting defensive tackle Tracy Sprinkle had surgery Sunday on a torn tendon in his knee and will miss the season. Defensive line coach Larry Johnson said Dre'Mont Jones or Davon Hamilton will replace Sprinkle. Both are freshmen. Linebacker Chris Worley sprained an ACL and is questionable for Saturday.
GOOD DEBUT FOR WEBER, BUT...
Redshirt freshman Mike Weber ran for 136 yards on 19 carries in his first game as a Buckeye, a performance that was sort of lost among the many other superlatives from Saturday's game. But considering that All-American Ezekiel Elliott had just 44 yards on 12 carries in his 2014 debut against Navy, maybe Ohio State really has something here.
Still, Meyer said Weber could have been better.
"A couple of runs I'd like to see him pull through. The kid who played for us last year, I can't remember his name, probably would have pulled through a couple more," Meyer said in a joking reference to Elliott, now with the Dallas Cowboys. "But (Weber) is young."
Weber agreed with Meyer's assessment.
"I got a couple of shoestring tackles I could have broken for a lot more yards, but I'll go back to the drawing board and work on it," he said.
FIRST SACK? NO PROBLEM
Freshman defensive lineman Nick Bosa got his first quarterback sack in the fourth quarter, and after some urging from his teammates, gave the shrug that his brother Joey made famous at Ohio State.
Earlier in the week, Joey ended his holdout and signed a $25.8 million contract with the San Diego Chargers, which had drafted him the first round. Joey didn't get his first sack until the sixth game of his freshman year.
BACKUPS GET A SHOT
Thanks to the romp, backup quarterback Joe Burrow got about a quarter and a half of mop-up duty and responded well. He was 6 for 8 for 68 yards and tossed a 36-yard touchdown pass to backup running back Demario McCall, one of the 30 Buckeyes who were making their college football debuts. McCall also ran for a 16-yard touchdown and had 54 yards on the ground.
Freshman defensive back Rodjay Burns returned an interception for a 75-yard touchdown in the fourth quarter. His name wasn't even listed on the two-deep depth chart before the game.
---