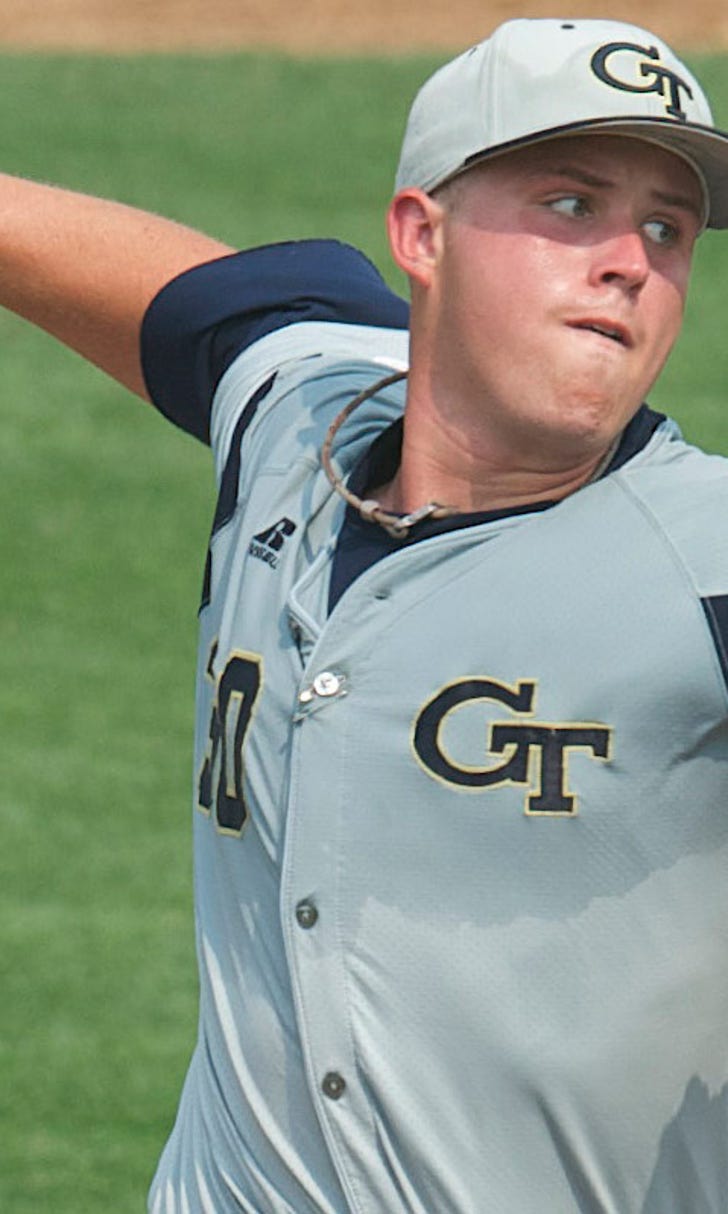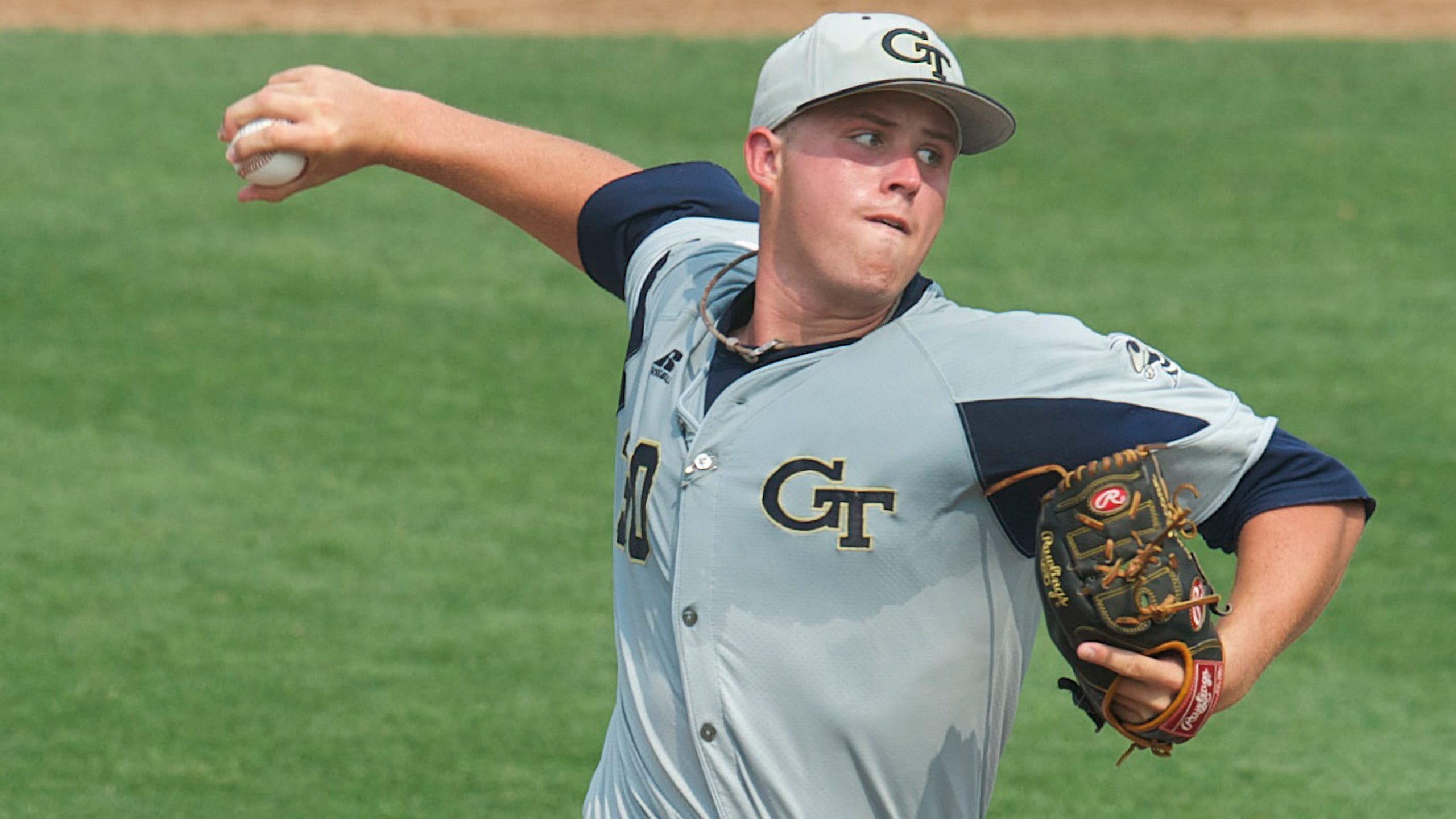 Buck Farmer to make major-league debut Wednesday
BY foxsports • August 13, 2014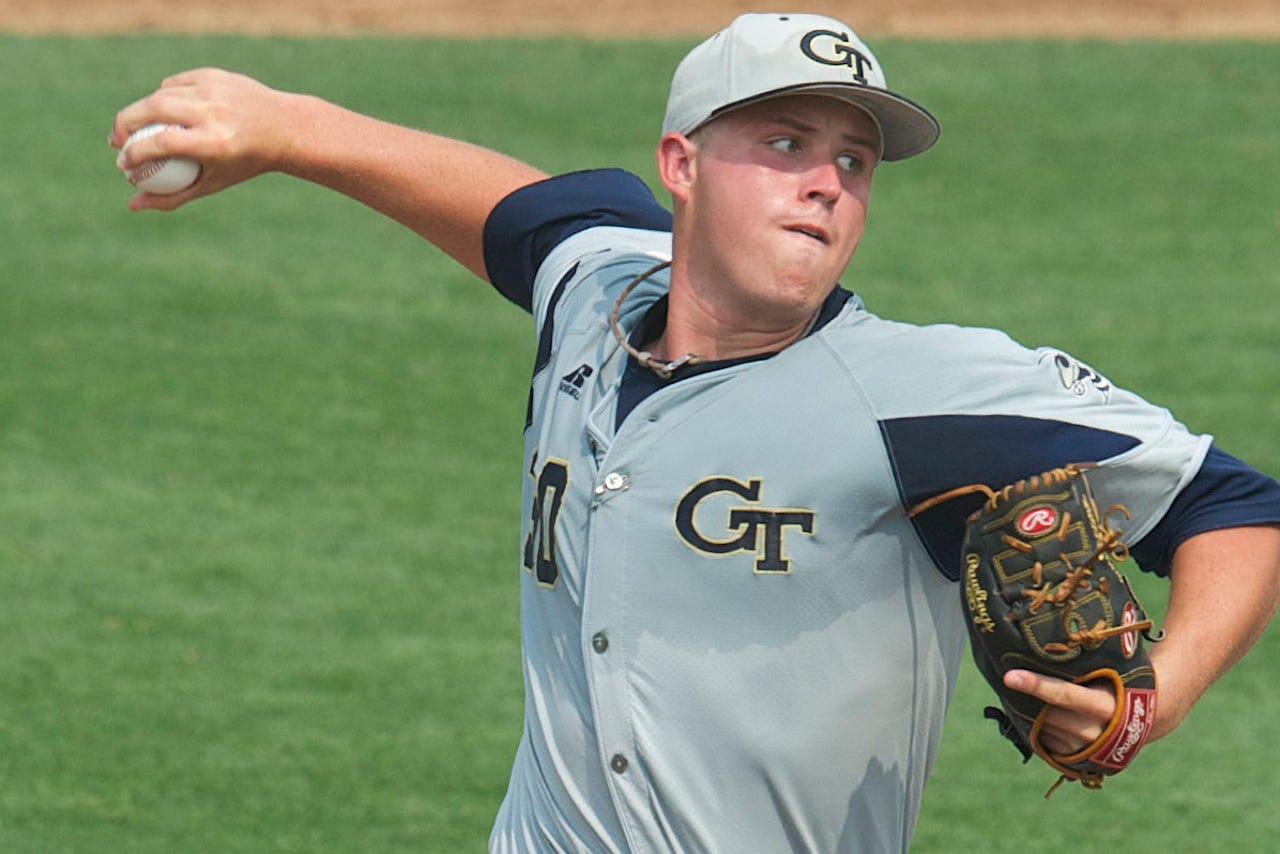 Upon acquiring David Price, the Detroit Tigers found themselves with a stacked five-man rotation that includes the AL's past three Cy Young Award winners, last three ERA champions and the current co-leader in victories.
Two weeks later, they're giving the ball to a guy who's made two starts above Single-A ball.
Buck Farmer makes his major-league debut trying to help the Tigers avoid a fifth straight loss Wednesday (6 p.m pregame, 7:08 first pitch on FOX Sports Detroit) as this four-game, two-city series with the Pittsburgh Pirates shifts to Comerica Park.
The Pirates (64-55) will miss Price in this series, knocked Justin Verlander around in Monday's opener and won't have to deal with Anibal Sanchez or 13-game winner Rick Porcello.
Sanchez was officially placed on the disabled list Tuesday with a right pectoral strain, and although an MRI revealed no structural damage in Verlander's shoulder after he completed just one inning the night before, he'll miss at least one start.
Porcello was initially set to go Tuesday, but was pushed back to Friday after he pitched two innings and wound up on the hook for Detroit's 6-5, 19-inning loss at Toronto on Sunday.
That left Robbie Ray to make his first major-league road start Tuesday, and Farmer is now set to follow with his major-league debut -- two weeks to the day after he was promoted to Double-A Erie.
"He's pitched very well," Tigers president and general manager Dave Dombrowski said. "He's got good stuff. Ideally, you'd have more development time. I haven't seen him myself really, maybe one start. Our guys like him."
A fifth-round pick in 2013, the right-hander had a 3.00 ERA in two outings with the SeaWolves after posting a 2.60 ERA in 18 starts for Single-A West Michigan. He's struck out 127 in 115 2-3 innings in 2014, but MLB.com had his estimated time of arrival in the majors at 2016 in its midseason prospect watch.
The Pirates fared well against the first Tigers rookie starter they saw, doubling four times in a seven-batter stretch Tuesday in the second and third innings off Ray en route to a 4-2 win.
Pittsburgh maintained its spot atop the NL wild-card standings and pulled within 1 1/2 of Central-leading Milwaukee. The Tigers (63-54) stayed a half-game behind Kansas City, but considering they began their nine-game road trip five up on the Royals, that was no consolation.
"We've got to make our own opportunities," manager Brad Ausmus said. "We've got to take advantage of those opportunities and we're not doing that."
The Tigers now try to avoid just their second five-game skid since May 2012 as they face Vance Worley (5-1, 2.30 ERA), who's been fantastic since the All-Star break. The right-hander is 3-0 with a 0.96 ERA in those four starts after holding San Diego to one run over seven innings and striking out a season-high seven in a 2-1 win Friday.
With 10 outings that have featured impressive control (10 walks in 62 2-3 innings) while keeping the ball down (four homers allowed, none in the last four starts), Worley thinks he may be silencing the critics who wrote him off after he posted a 7.21 ERA in 10 starts with Minnesota last season.
"I have a lot of people I like to keep in mind," Worley said. "In this game, you can never be content with what you're doing."
The Tigers might be among those remaining skeptics. Worley faced Detroit twice in April 2013, going 0-2 with a 7.59 ERA, and gave up six runs and 10 hits - three homers - over 4 2-3 innings in his outing at Comerica.
Pittsburgh's Josh Harrison doubled Tuesday, giving him 15 extra-base hits in his last 16 games and 57 total bases since July 27 - 13 more than anyone else in the majors.
---