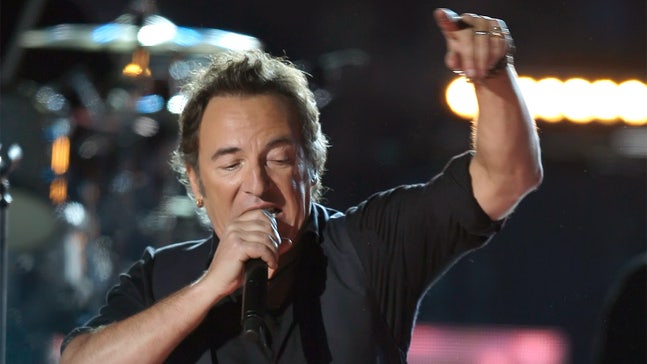 Bruce Springsteen signs student's tardy note after epic LA show
Updated
Mar. 4, 2020 8:51 p.m. EST

Blame Bruce Springsteen's River tour for another student being unable to make it to school on time.
Tuesday night The Boss played to a sold-out crowd at the Los Angeles Sports Arena, one of three shows to close the arena.
And in typical Springsteen fashion, the show went marathon-length: 35 songs, three hours and 29 minutes.
And that caused a problem for the son of Scott Glovsky.
However, Springsteen came to the rescue, signing the youngster's tardy note.
Another Boss-some moment to add to the ever-growing list.
This is not the first time on the tour a parent has needed to use Bruce as an excuse for a child arriving late to school.
Springsteen met up with another spectator after the show. And we don't think anyone will be asking him for a late note.
---