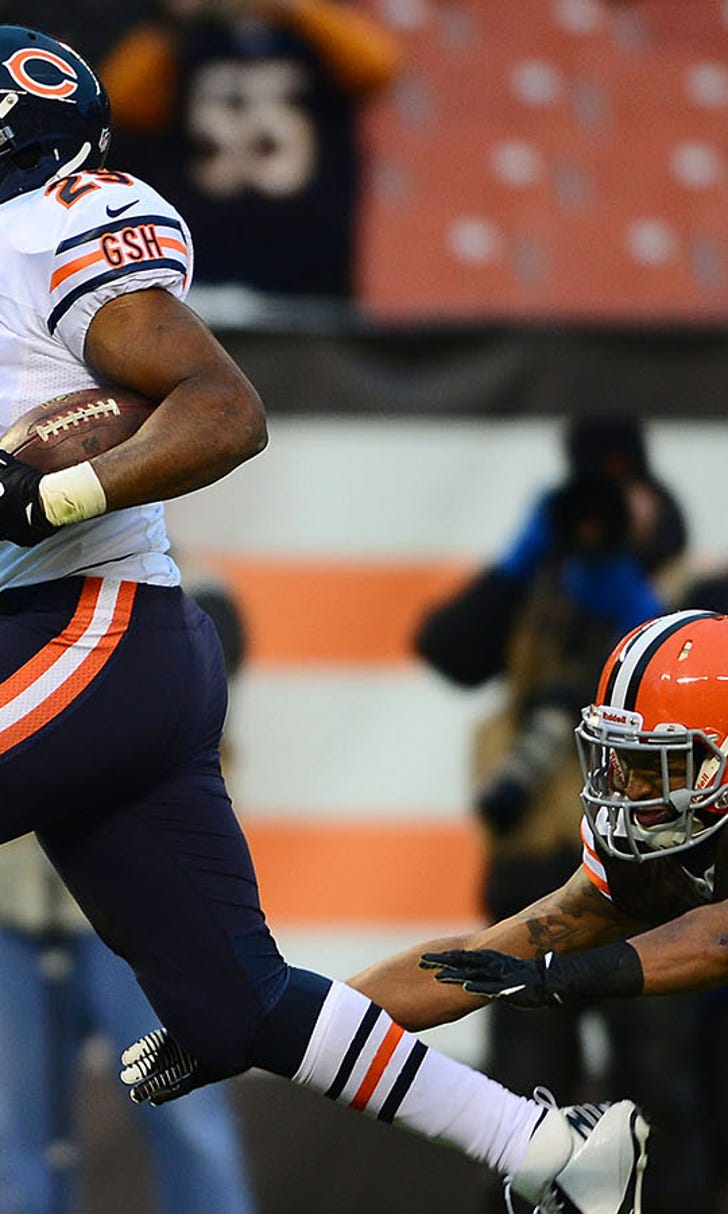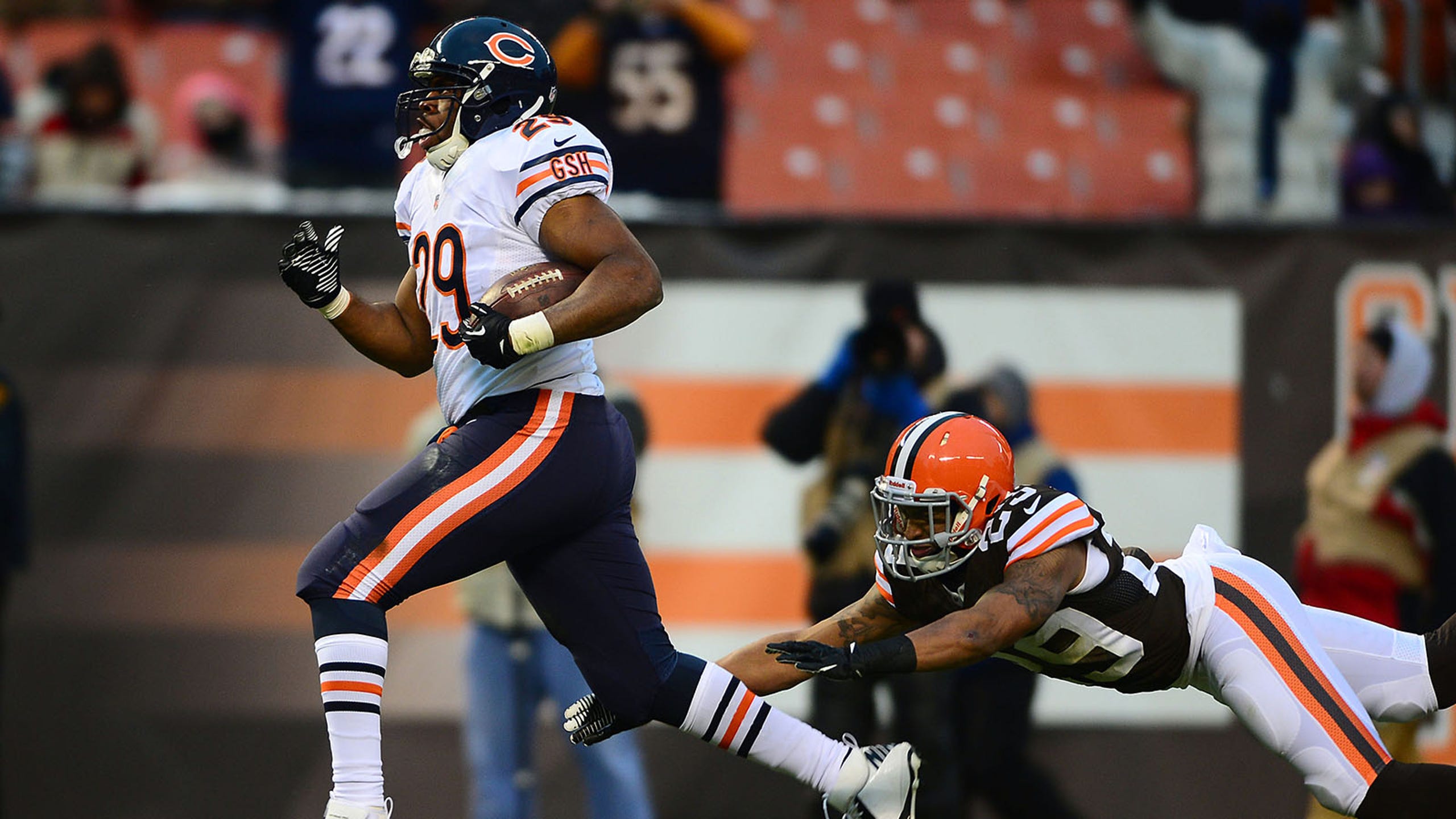 Browns third down woes return
BY foxsports • December 16, 2013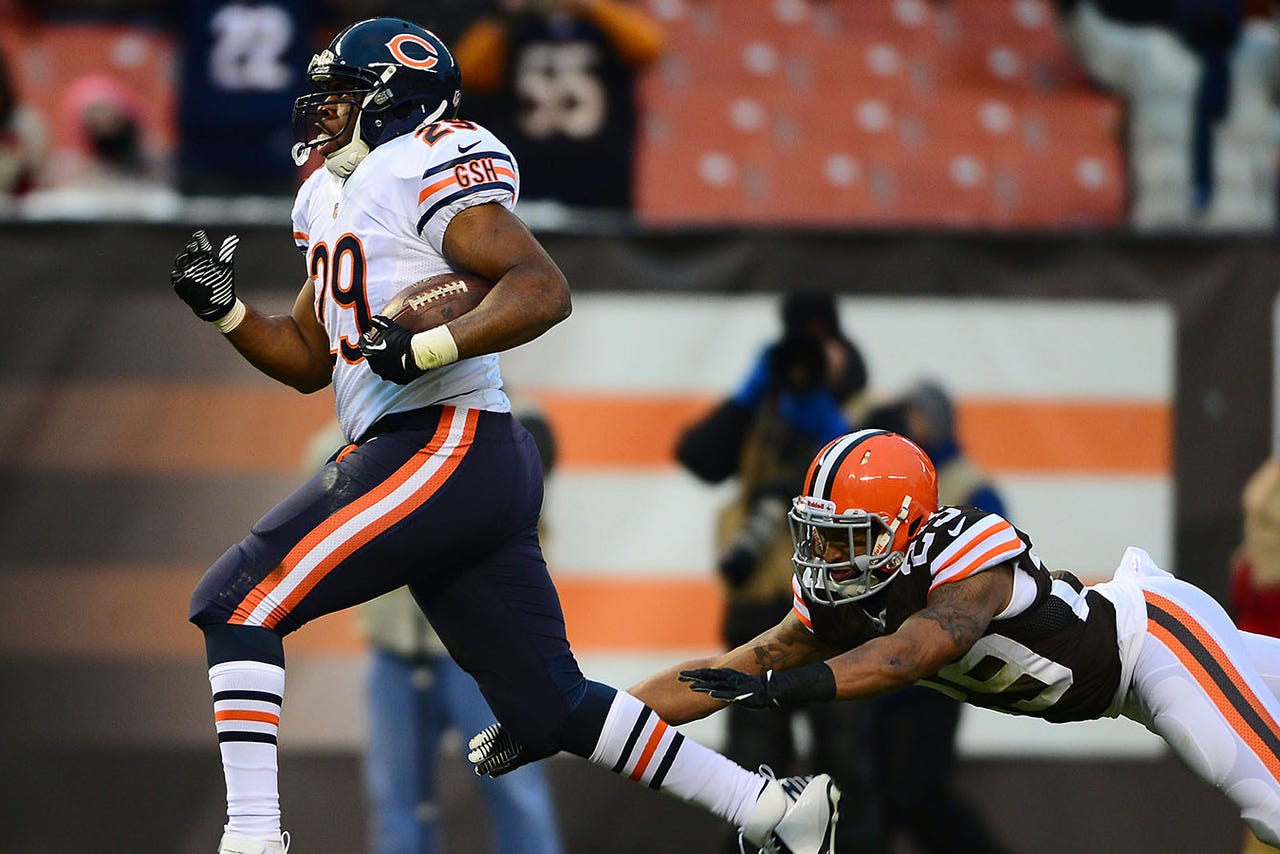 BEREA, Ohio -- After making considerable progress in stopping teams on third down in recent games, the Browns regressed against the Bears on Sunday.

The Bears were 9-of-14 converting third downs on Sunday for a whopping 64.3 percent. In the all-important fourth quarter when the Browns gave up three touchdowns, the Bears were 4-of-4 on third down. In fact,  two of the Bears' touchdowns came on third down. The Browns were outscored 21-7 in the final period and have been outscored 128-66 in the fourth quarter for the season.

"It wasn't good enough," coach Rob Chudzinski said in a conference call Monday. "As you know, I felt that we had made some improvements through the course of the last number of weeks, but it has been too inconsistent.

"We had some busted coverage issues early in the game," he said. "Obviously, we gave up too many big plays on third down and we struggled, at times, with some of the matchups that Chicago presented us (with)."

Prior to Sunday's loss to the Bears, the Browns had held their opponents to 33.3 percent in the five previous games. On the season, the Browns have allowed their opponents to convert 92-of-214 third down attempts for 43 percent.

On the Bears first scoring drive, they were three-of-four on third down, including conversions on third-and-8 and third-and-11. The lone stop resulted in Chicago settling for a field goal.

On the first of three fourth-quarter touchdowns, the Bears were two-of-two on third down, including a 45-yard touchdown to Alshon Jeffery on third-and-11. On the Bears' second touchdown of the fourth quarter, the only third down was the touchdown pass to Earl Bennett on third-and-4 from the four-yard line. Finally, on the Bears' final touchdown drive, they converted the only third down as Matt Forte ran for 24 yards on third-and-9.

The Browns had not given up as high a third-down percentage since a loss to the Eagles in 2008.

Despite the poor performance on third down, the Browns scored two defensive touchdowns. It was the first time the Browns scored a touchdown on an interception and a fumble recovery in the same game since a 51-0 victory over the Steelers to open the 1989 season.  

Safety T.J. Ward was looking for answers after the game.               

"I think we have the pieces in place," Ward said. "I think we just need to figure out how to make them all work together. We have a lot of great players on this team. I think this is the best team I've been on since I've been here.

"Whatever it is, we need to get over the hump and we have to start winning games because I know we have the players and staff to do it. We just have to do it, point blank, we just have to do it."

   
EXTRA POINTS

-- Despite a slow day by his standards, WR Josh Gordon registered a team-high 67 receiving yards on three catches, including a 43-yard touchdown. Gordon is the first Browns player with at least one touchdown catch in five consecutive games since WR Paul Warfield did so in 1976. Gordon has six touchdowns during that five-game span. He extended his Browns season record to 1,467 yards in 12 games. Gordon entered the game leading the NFL in yards per catch and now averages 19.8 per grab this season. Thirteen of Gordon's 14 career touchdowns have come from 20-plus yards. In addition, his 2,272 receiving yards are the most by any player in his first 28 games as a Brown.

In addition, TE Jordan Cameron leads the team with 75 receptions for 848 yards (11.3 avg.) and seven touchdowns. Gordon is second with 74 receptions. The duo ranks seventh and eighth all-time, respectively, in Browns history for receptions in a season.  The franchise record is 89 receptions, accomplished three times: TE Ozzie Newsome (1983, 84) and TE Kellen Winslow (2006).

-- DB Joe Haden suffered a hip pointer against the Bears and his status is uncertain for Sunday's game with the Jets.

"His X-rays were negative," Chudzinski said. "We'll take it day-by-day and we'll update him on Wednesday."

-- The Browns surpassed their season total of 2012 in sacks with two against the Bears. The Browns have 39 with two games left. Last year, the team had 38 for the season. LB Jabaal Sheard recorded a sack against the Bears, which was the third straight game he has registered one. Sheard led the Browns in sacks in his first two seasons playing defensive end. He was switched to OLB in the 3-4 scheme. Sheard has 5.5 sacks this season and 21 in his career. Rookie OLB Barkevious Mingo is second with 5, while OLB Paul Kruger has 4.5.

-- The Browns have lost eight of their last night games, leaving only two teams -- the Texans (2-12) and the Redskins (3-11) -- with more losses this season. The Raiders, Jaguars, Buccaneers, and Falcons are tied with the Browns at 4-10. The Vikings have four wins, but are 4-9-1 with a tie game. It is believed the Texans, Raiders and Jaguars are looking at drafting a quarterback with their first pick, and they are all currently drafting ahead of the Browns.  According to SB Nation, the Browns would draft fifth presently with a strength of schedule of .521. The current order is (1) Texans (.552); (2) Rams (from Redskins) (.511); (3) Jaguars (.496); (4) Raiders (.504); (5) BROWNS (.521); (6) Falcons (.556); (7) Buccaneers (.578).

-- RB Edwin Baker scored his first touchdown in his NFL career and Chudzinski said he provided a spark.

"With the short amount of time he was able to come in and gave us a spark," he said  "He was able to make some good runs. He looked explosive out there and had some juice."

Baker had 38 yards on eight carries, including a two-yard touchdown.

-- Chudzinski was asked his thinking of deferring the coin toss.

 "Yesterday, I thought it was important to get off to a good start and field position early in the game was going to be important," he said. "Also, the potential of a double possession and it gives you an opportunity and a factor you can take advantage in a game."

-- Browns players will give select children from Brackland Academy a new toy for the holidays on Tuesday at the U.S. Marine Corps Toys for Tots Warehouse, where donated toys are sorted, organized and distributed to local agencies and Northeast Ohio families. Approximately 30 kids in need from Cuyahoga County, who may not otherwise have a present, will receive a new toy to enjoy during the holiday season.

Prior to the team's final home game against Chicago (Dec. 15), the Browns and local Marines collected new, unwrapped toys for the annual Toys for Tots gameday toy drive and donations, benefitting kids in Cuyahoga County

On Tuesday, DB Johnson Bademosi, WR Davone Bess, TE Jordan Cameron, LB Darius Eubansk, OL Garrett Gilkey, P Spencer Lanning, OL Shawn Lauvao, RB Chris Ogbonnaya, LB Craig Robertson, LB Jabaal Sheard and members of the Browns Women's Organization spread cheer and goodwill by delivering special gifts to individuals currently in Cleveland Clinic Children's care, including many who may not spend the holidays at home.
 
-- Chudzinski and his wife, Sheila welcomed a new baby boy on Monday morning. It is the fourth child for the couple and third boy. Chudzinski canceled his normal noon press conference on Monday and did a conference call later in the afternoon. The baby's name wasn't given in the team's announcement.

"Everybody's doing good," Chudzinski said.
---