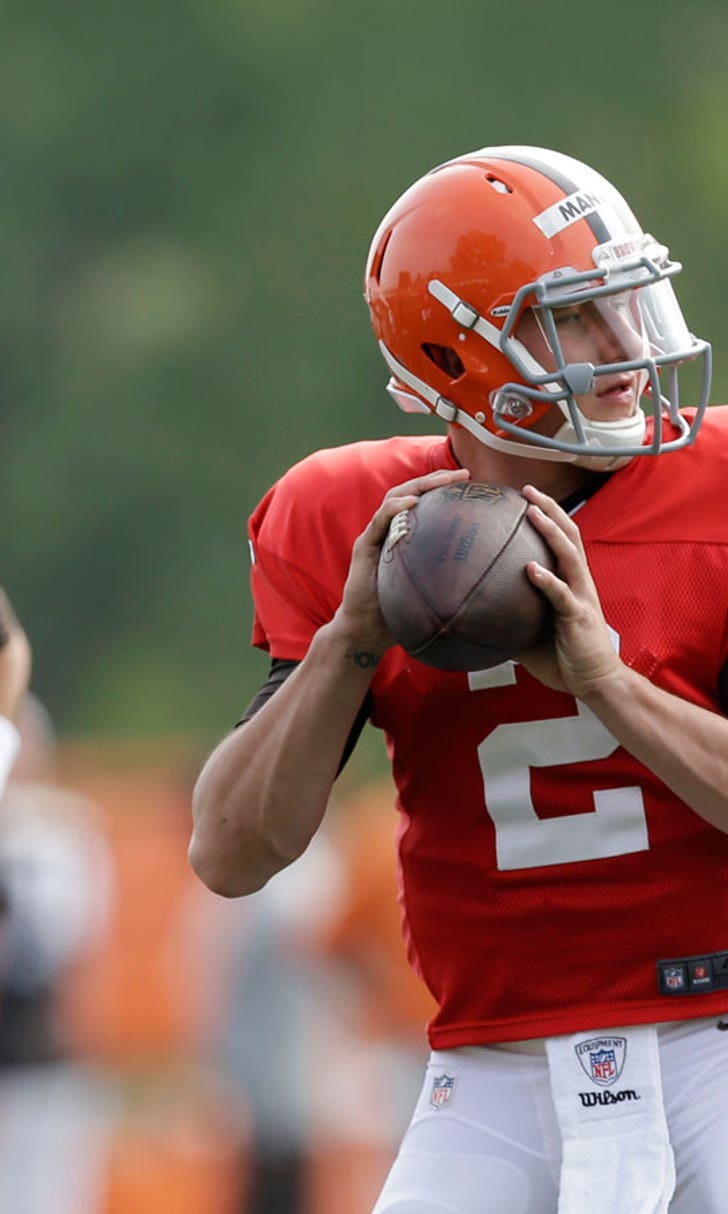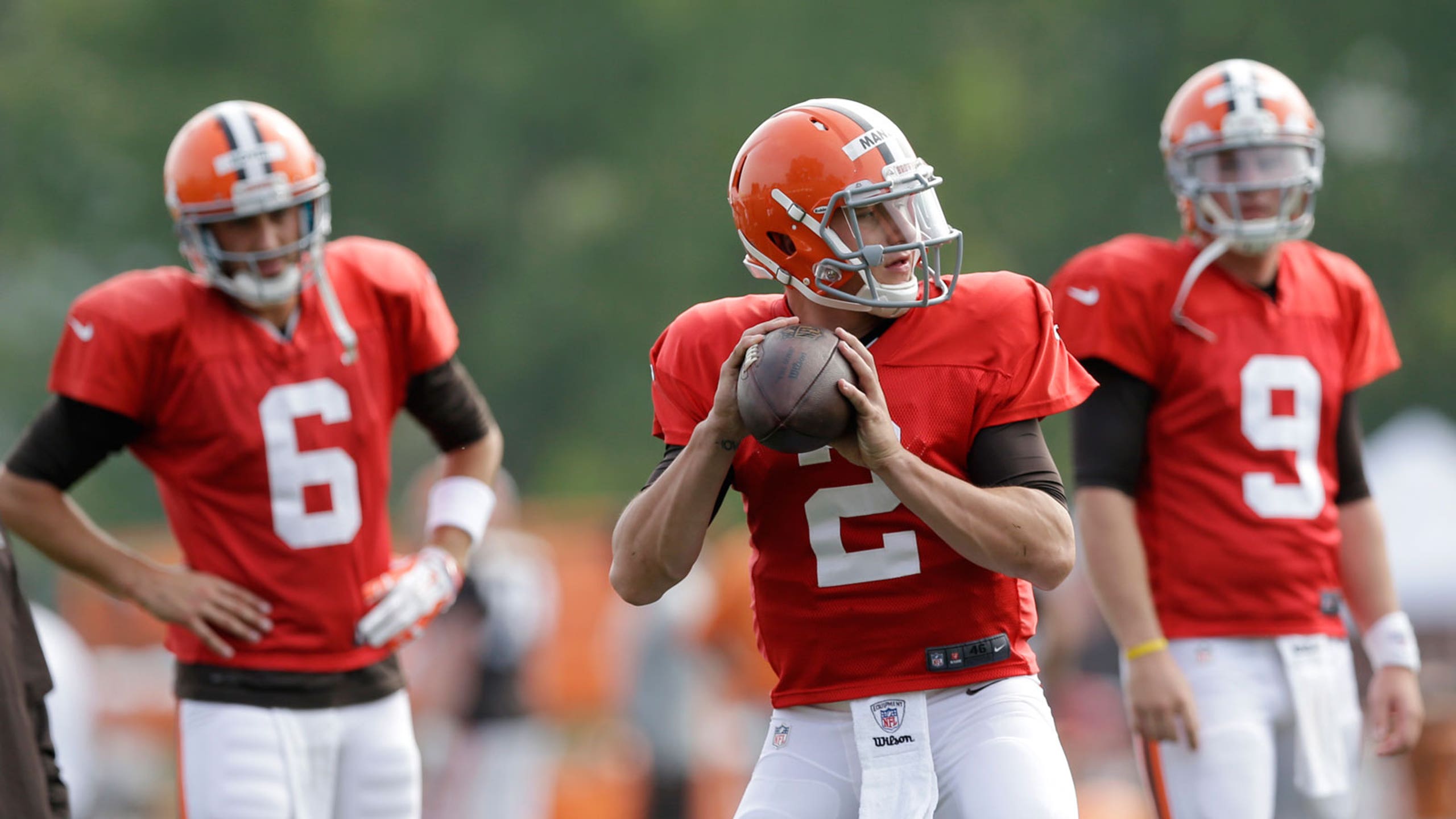 Browns camp observations: Manziel, Gordon impress
BY foxsports • August 5, 2014
BEREA, Ohio - Some observations from Browns training camp Tuesday morning...
1. Johnny Manziel had far and away his best day throwing the ball. Brian Hoyer had his best day throwing in a week. The offense had its best day in a while, period, and that's no coincidence. Still there aren't many touchdowns being scored. There might not have been any real touchdowns scored the whole practice, in fact, since Manziel's best deep ball of camp was dropped by Travis Benjamin despite Benjamin being at least 10 yards behind the nearest defender. The Browns are very much a team in transition and an experienced defense hasn't helped the offense's cause, but here's a bet that the coaches want to see more days like Tuesday from the offense going forward.
2. It's no coincidence that Josh Gordon was a part of at least two of the most visually impressive plays of Tuesday. Gordon can really, really play, and when he's engaged on the practice field he's capable of dominating. Clearly, Gordon's been thinking about other things. And there are still dozens more theories on his situation than clear answers (there are zero), but he's been back for two days and all four quarterbacks know he generally make things happen.
3. Manziel makes his push. Gordon awaits his fate. There's no shortage of storylines this week.
4. There's still not much coming from head coach Mike Pettine about the quarterbacks. Manziel got the first snap in the inside run drill Tuesday. Hoyer worked with the starters otherwise. Hoyer was listed at No. 1 on the depth chart, but there's only a depth chart because the Browns have to submit one in advance of the preseason opener Saturday in Detroit. Pettine said he still has to meet with his coaches to distribute reps and name a starting quarterback for that game. The quarterbacks are scheduled to meet with the media after Wednesday's practice. So, stay tuned.
5. There hasn't been any full tackling since last Saturday's scrimmage, but the Browns have been in full pads now for seven straight practices and Pettine said he expects that to continue through next week. Camp Cupcake, apparently, is not for Pettine. The practices have been fast-paced, entertaining and competitive, moreso when the offense answers the call like it did Tuesday.
6. Rookies are making plays everywhere. Joel Bitonio isn't, but he seems entrenched at left guard. Justin Gilbert will be the starting right corner sooner than later, and the way he and Joe Haden have played over much of camp is a very encouraging sign. Christian Kirksey is getting more reps as a starting linebacker, Terrance West will get touches, Manziel is making his push and Pierre Desir is breaking up passes every day. If you're looking toward the Browns being better this season and for seasons to come, drafting well and upgrading talent across several positions is a good place to start. It's way too early to make any kind of conclusion, but maybe this 2014 draft class will finally be the one that propels the Browns forward.
---