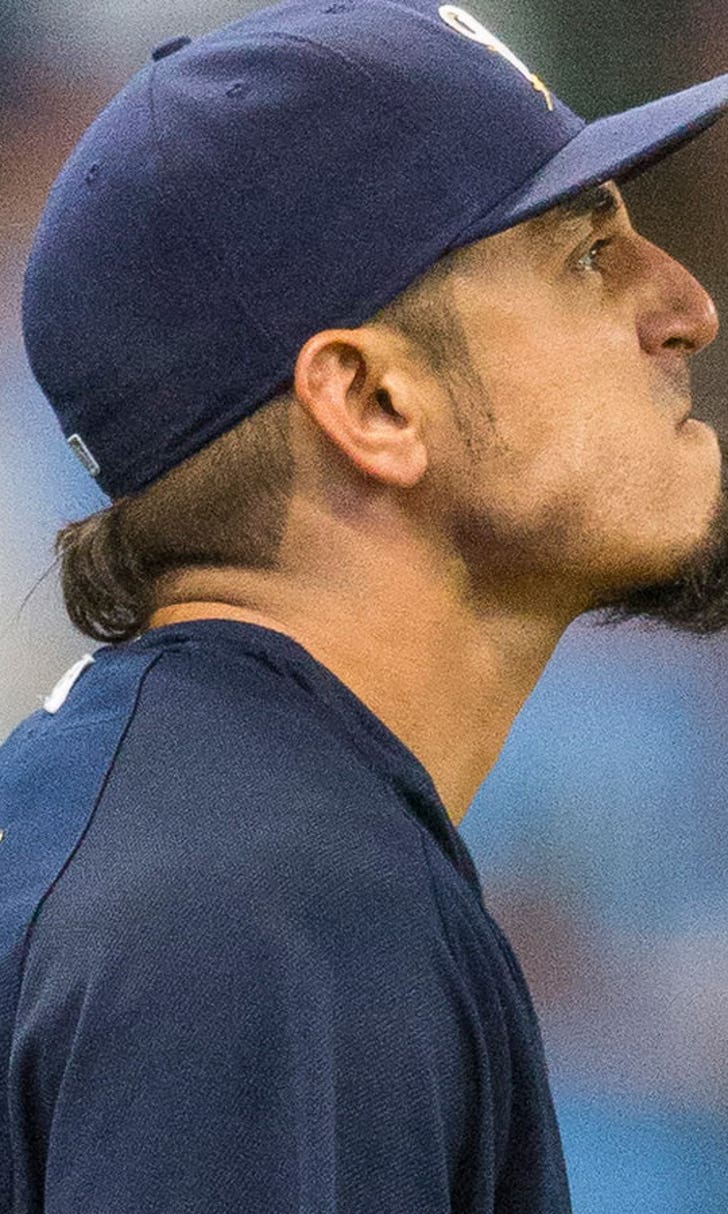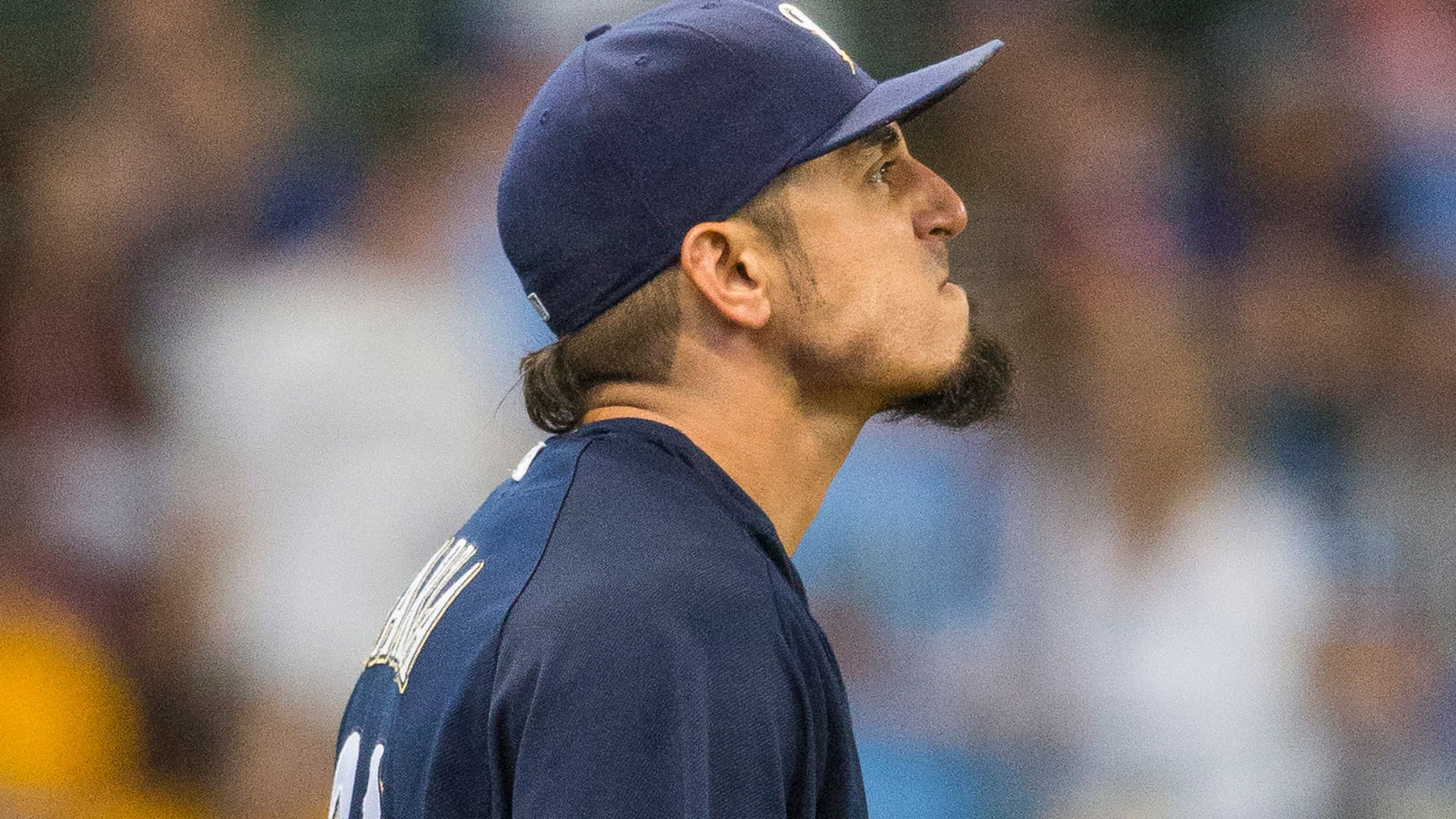 Brewers lament 'embarrassing' one-sided loss
BY foxsports • June 17, 2015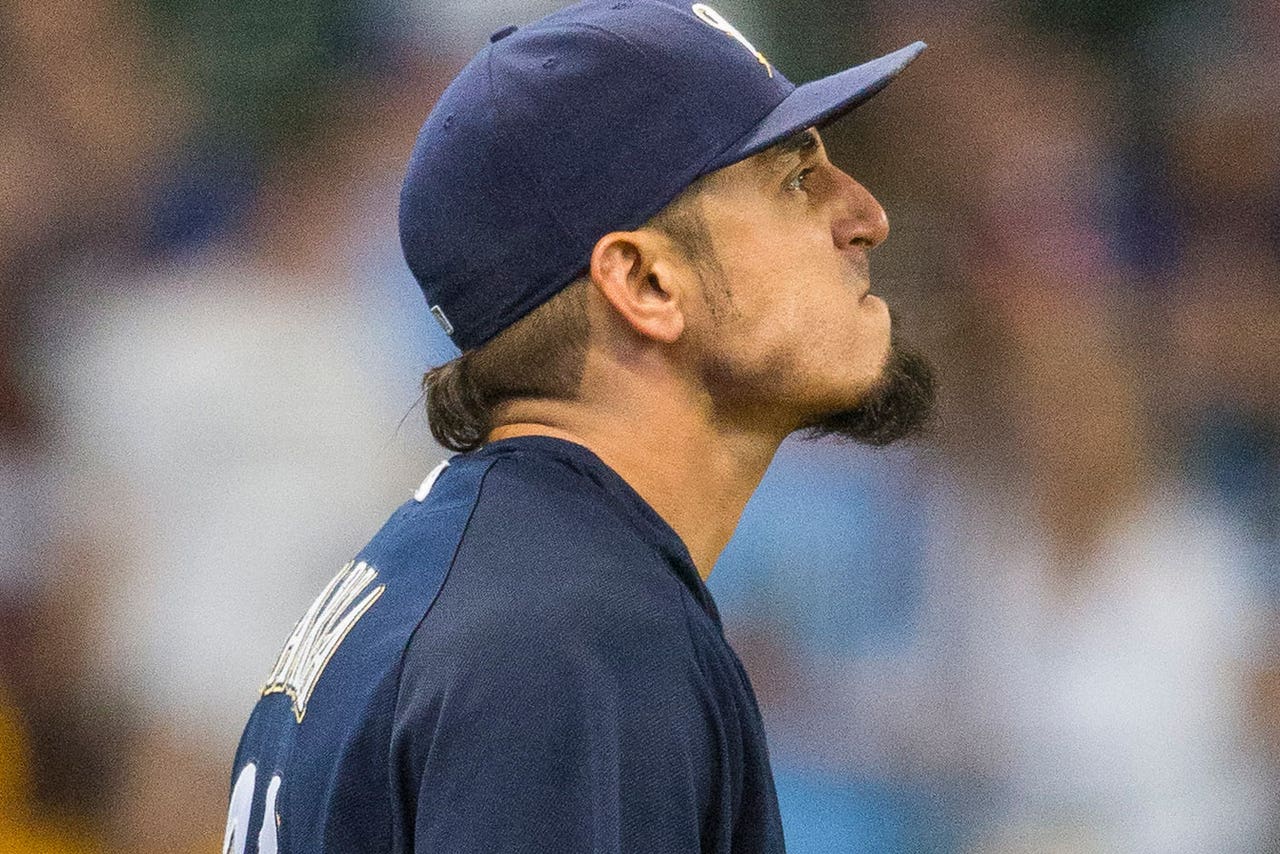 MILWAUKEE -- Since he took over as manager with the Milwaukee Brewers already 11 games under .500, Craig Counsell has stressed the importance of his club continuing to play hard no matter the outcome. The Brewers have done so for most of the now 41 games Counsell has managed.
But Milwaukee was lifeless and flat in a 7-2 loss to the Kansas City Royals on Tuesday at Miller Park, which had Counsell as displeased as he's been since taking over for Ron Roenicke in early May.
"We didn't play a good game," Counsell said. "We did not play a good game. (Royals starter) Chris Young is the kind of guy who gives up fly ball, fly ball, fly ball. All his outs are going to be fly balls. (Center fielder Lorenzo) Cain made a couple nice plays to quash some rallies but we didn't play a good game. There wasn't much good in there.
"I didn't like the way we played tonight. Tonight was a disappointing night."
Counsell's sentiment was echoed by Brewers catcher Jonathan Lucroy, who finished with two hits and an RBI in the loss.
"It was embarrassing," Lucroy said. "I think that we're going out there trying too hard and making some mental mistakes. We can't play like that. We're professionals. We're big leaguers. We have to act like it.
"I don't blame (Counsell). I'm embarrassed and upset too about it. I expect better out of myself and expect better out of my teammates here to perform. Sometimes it is tough. This is a tough game, but we have to figure out what we have to do to get better and make adjustments when we need to."
The Brewers again found themselves in an early hole, as Lorenzo Cain put Kansas City in front 2-0 with a two-run home run off Matt Garza in the first inning.
Garza entered having allowed just two earned runs over his last 18 innings, but the right-hander took a step backward Tuesday. He managed to escape trouble in the second and third before Kansas City opened the game up in the fourth.
With one on and one out in the fourth, Omar Infante singled to center. Gerardo Parra appeared to have Alex Gordon out at third base, but the throw hit off of the runner and trickled away from Aramis Ramirez, allowing Infante to go to second.
Young, who was batting for the first time this season since he plays for an American League club, chopped one off home plate and past the drawn in infield to score two to make it 4-0.
Because the Brewers had received three consecutive five-inning starts, Counsell asked Garza to eat innings Tuesday.
He surrendered a run in the sixth when Infante doubled with two outs and scored on a single by Young, which gave the pitcher three RBI on the night. Mike Moustakas capped the scoring off Garza with a solo shot to lead off the seventh.
Garza allowed a career-high 13 hits Tuesday, as the Brewers pitching staff was touched for a season-high 17 hits.
"They hit the ball all over the place," Garza said. "That's about it. It's frustrating, but what are you going to do? First two runs, threw a fastball down the middle and the guy did what he was supposed to do. Next two, pitcher got 'em in. Next one, pitcher got 'em in and then the home run.
"I hurt myself and that's about it. There's no other way to say it, I sucked tonight and just get ready for the next one."
Young held the Brewers scoreless over seven innings, as Milwaukee didn't threaten offensively until the game was out of hand.
The Brewers collected three hits off Royals reliever Kelvin Herrera in the eighth but scored just one run. Scooter Gennett hit a solo home run off Luke Hochevar in the ninth to make the final score not indicative as to how one-sided Tuesday's game felt.
Milwaukee has now scored two or fewer runs in 31 of its 66 games this season.
"We can't have nights like this," Counsell said. "How we play is important. That's one thing we can control; how we play. That's easy to control. The outcomes, sometimes the other guy beats you and that's OK but how we play has to be the same every night.
"How we play, making the other team beat us, I can live with that. If the other guy beats you he beats you and that's OK."
The Brewers began the homestand with a pair of wins over the Nationals, which gave them eight wins in their previous 12 games. They have since lost four straight to fall back to a season-worst 18 games under .500 at 24-42 and are 20 games out of first place on June 16.
"Just keep fighting," Garza said. "There's nothing left you can do. Tough times make tough people. So you just keep fighting and if you're ready to cower then just get out of the locker room. Just pick your stuff up and go. Yeah, it's tough, it sucks, but we're all in it.
"We're all in it together and if you don't like it, grab your stuff and go home. We'll find someone else to grind with us."
Follow Andrew Gruman on Twitter
---