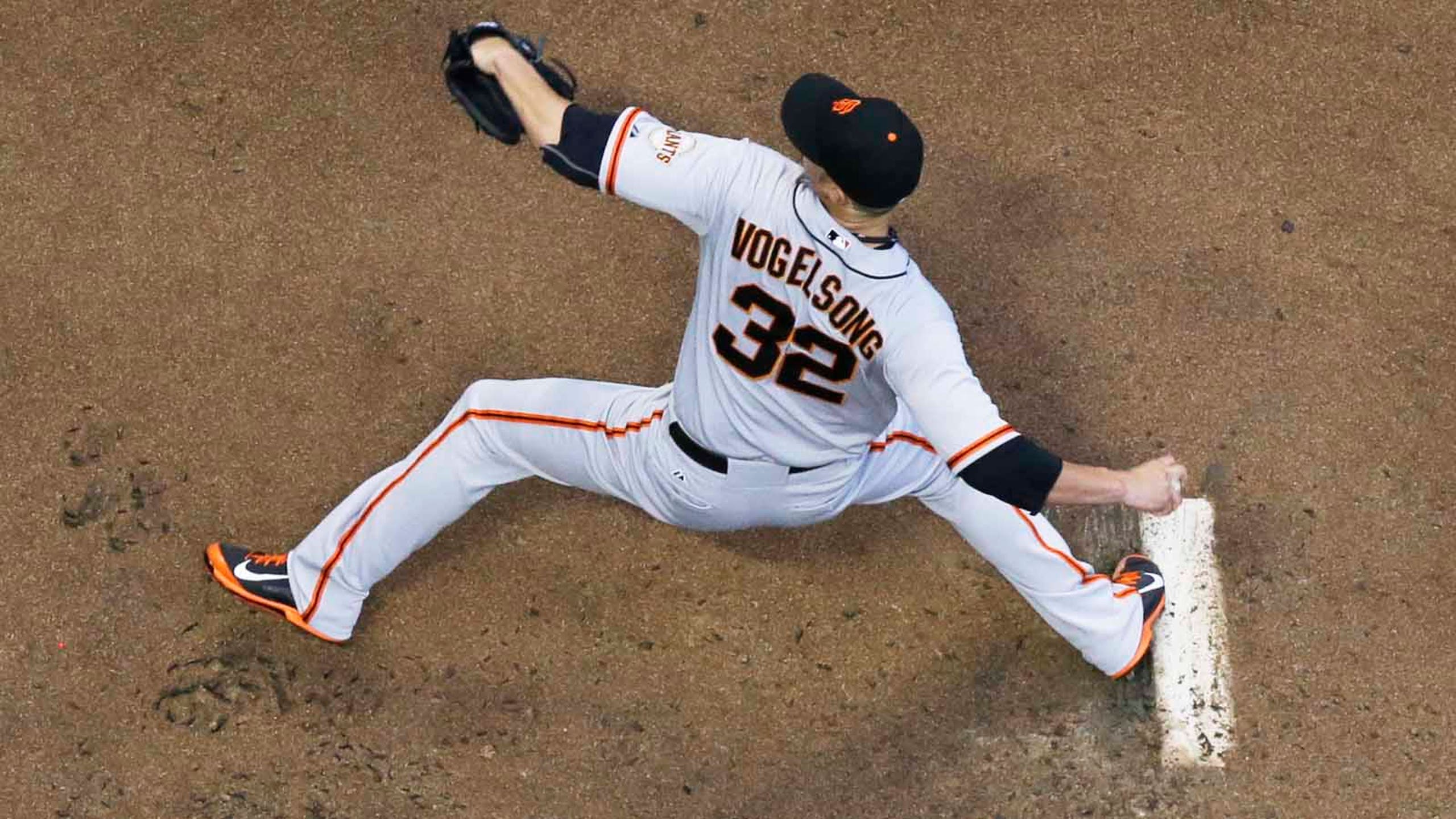 Brewers fall short against Giants' Vogelsong
BY foxsports • August 7, 2014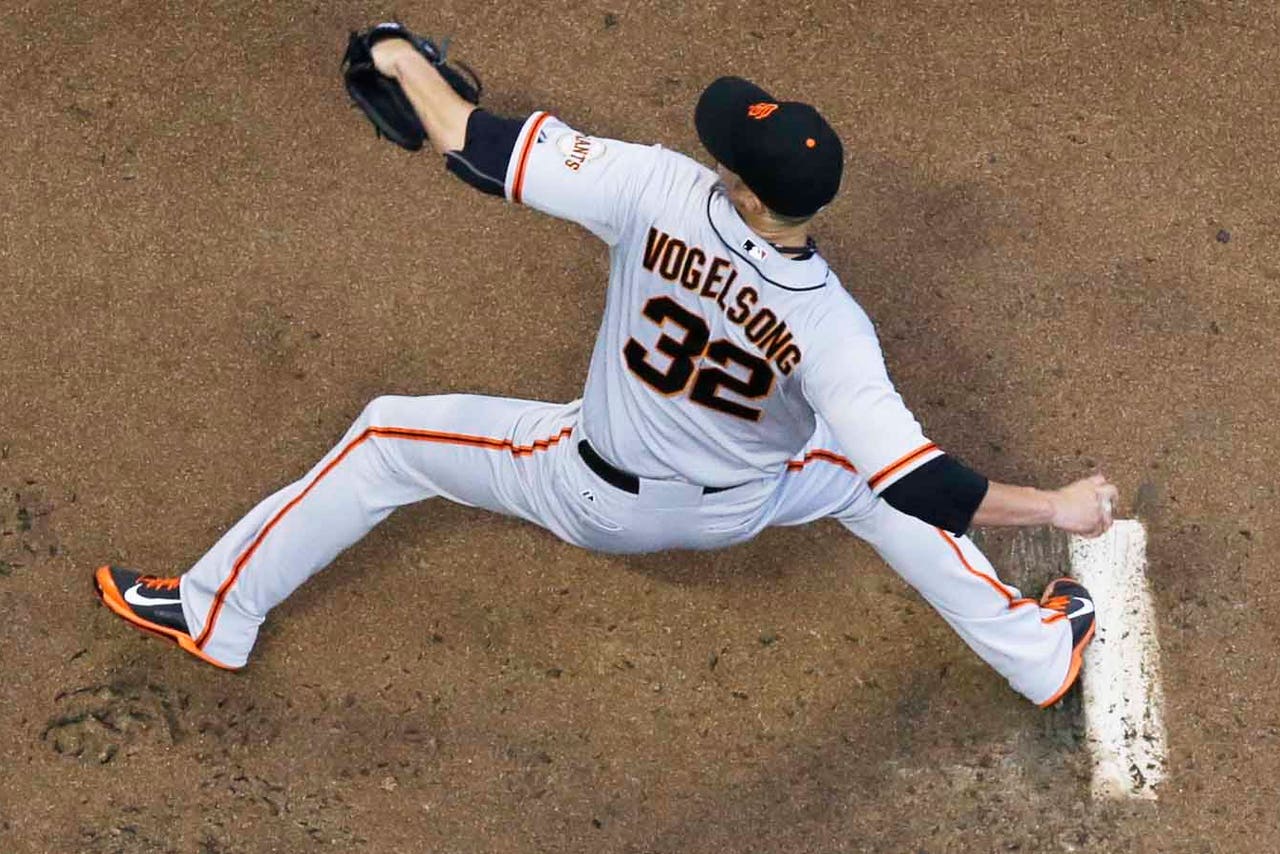 MILWAUKEE (AP) -- Ryan Vogelsong acknowledged it wasn't as pretty as his last start.
But the pitcher overcame an early base-running blunder and gave up one run on seven hits in six innings to lead the San Francisco Giants to a 7-4 victory over the Milwaukee Brewers on Wednesday night.
Vogelsong (7-8) won consecutive starts for the first time since May. On Friday, the right-hander allowed two hits in a complete game against the Mets.
"Stuff I was doing the last start didn't work today, so it was kind of a weird day," Vogelsong said. "It kind of felt like I was trying something new every inning and I was just fortunate enough to have balls hit right at people. I made some pitches when I needed to, but it wasn't really how I wanted to draw it up."
Michael Morse and Pablo Sandoval each drove in three runs for the Giants, who won for the fifth time in the last seven games.
Milwaukee's Yovani Gallardo (6-6) had a streak of 16 2-3-innings without giving up a run snapped in the first when he allowed three of them. The right-hander gave up four runs on nine hits and walked four in four innings. His only shorter outing this season was May 20 at Atlanta when he left after 3 1-3-innings with an ankle injury.
"It was just one of those days," Gallardo said. "I can't pinpoint one thing. Obviously command was a big issue."
Morse hadn't had more than one RBI in a game since June 13 against Colorado, and the left fielder had only eight RBI in his previous 50 games.
But after a run-scoring single by Sandoval in the first, Morse's snapped a 1-for-11 skid with a two-out, two-run single to center for a 3-0 lead. In the fourth, his single to right with two outs gave San Francisco a 4-1 lead. The last time Morse had three RBI was May 29.
San Francisco manager Bruce Bochy wasn't overly concerned about Morse's recent struggles.
"We talked briefly," Bochy said. "He's done so much for this club, and I wanted him to know that.  . . . He's helped put us in a good position. We have a lot of baseball left, and we haven't done anything. But because of him, we have a chance to get to where we want to go."
Sandoval smashed a two-run homer to left for a 7-3 lead in the eighth, one day after the third baseman hit a three-run shot.
Carlos Gomez homered in the first for Milwaukee, Aramis Ramirez added a two-run single in the seventh and Khris Davis hit a solo homer in the ninth. The Brewers still kept a one-game lead over St. Louis in the NL Central despite falling to 3-6 in their last nine games.
---