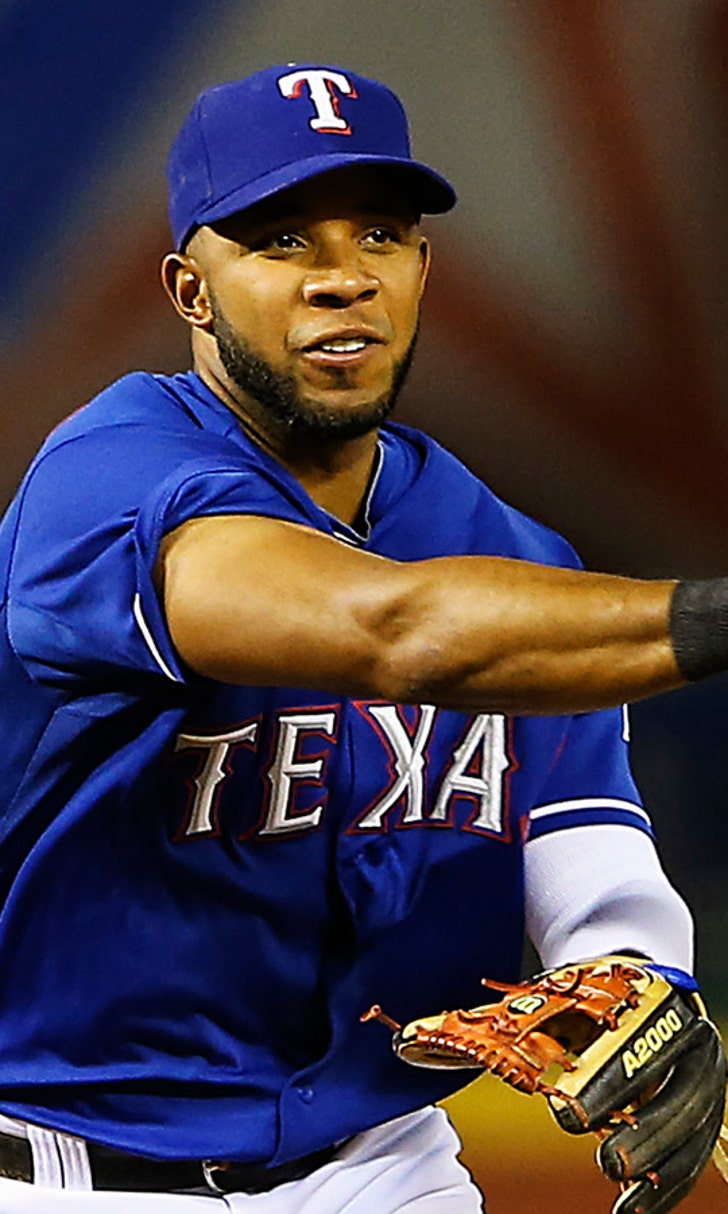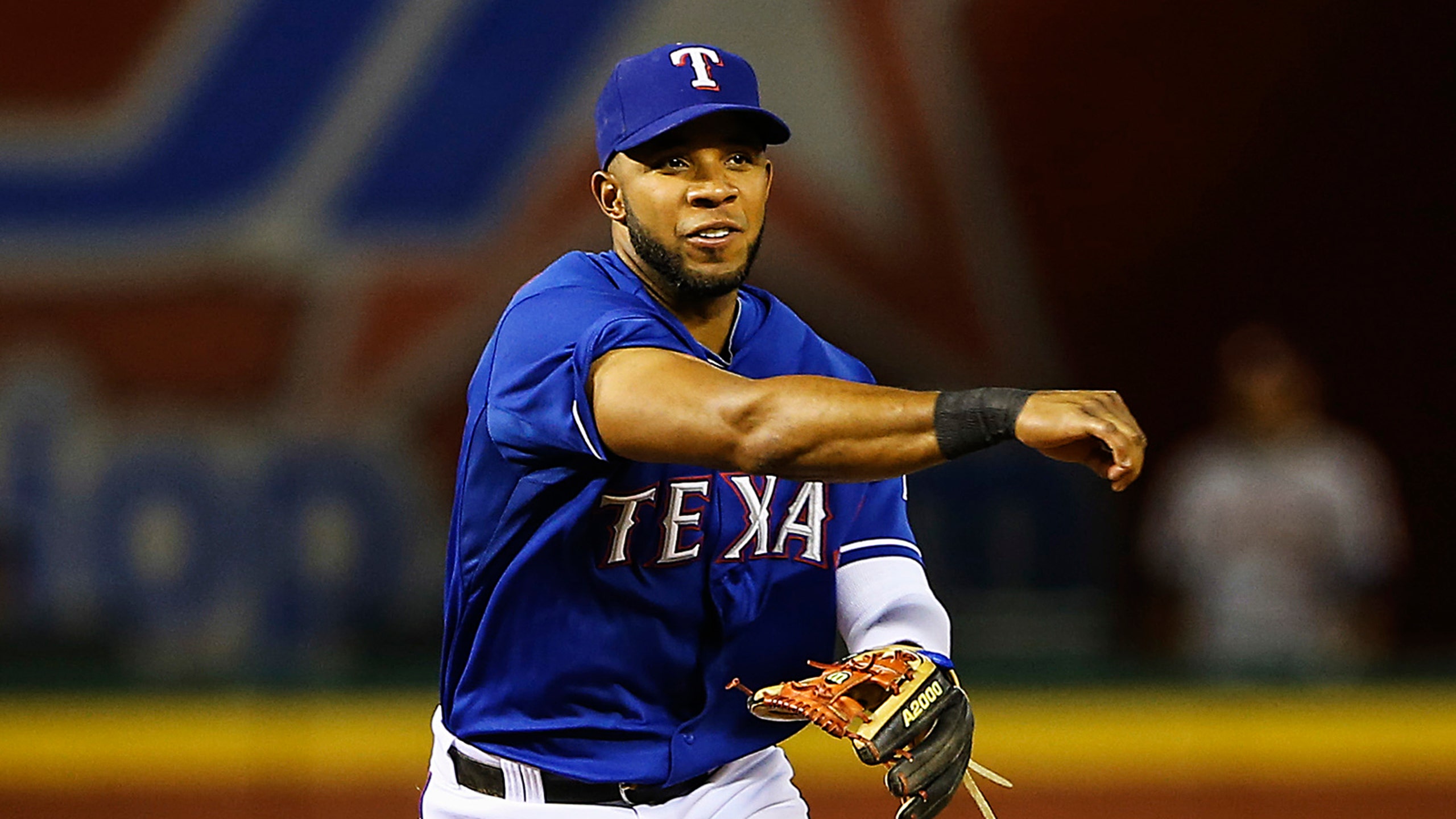 Breaking down shortstop in the AL West
BY foxsports • March 17, 2014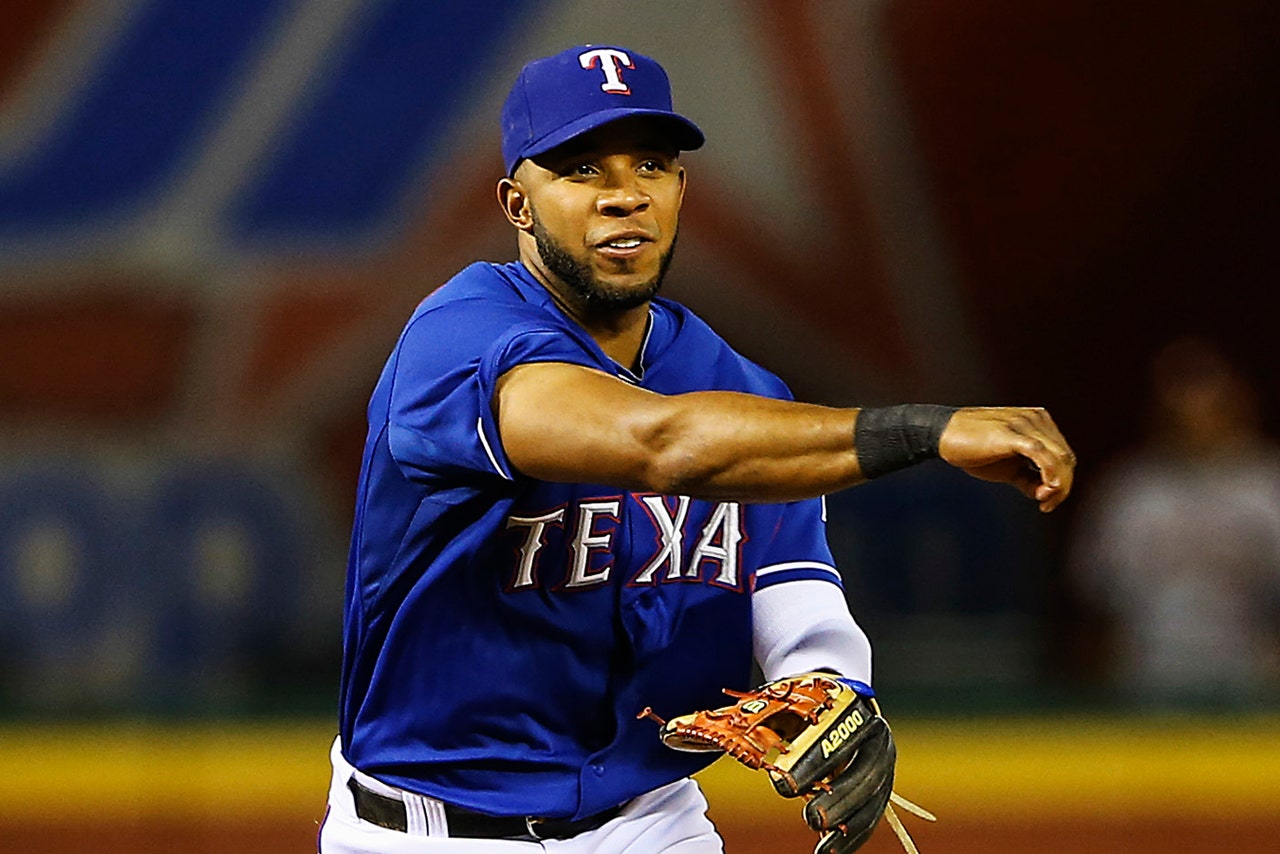 Imagine the kind of season Elvis Andrus would have had in 2013 if he wouldn't have gotten off to a slow start.
Andrus was hitting just .242 at the All-Star break because of a 50-game slide in which Andrus batted just .204.
Still, by the time the season had ended, Andrus once again showed why he is the best shortstop in the American League West. Andrus admitted that he may have pressed early last year after signing an eight year, $120-million pact with the Rangers, which could have contributed to a slow start that had him hitting under .200 two weeks into the season.
But once Andrus settled into his groove, he ended up capping one of his best offensive seasons. Andrus had a career high 67 RBI and stole a career high 42 bases, the most by a Texas player since Otis Nixon swiped 52 in 1995.
He also scored 91 runs, the second highest total of his career to go along with a .271 average that was aided by a .313 mark after the All-Star break.
Defensively Andrus committed 14 errors, the lowest mark of his career and was second in the American League in Defensive Wins Above Replacement at shortstop.
Not bad numbers for a player who is still just 25 and was just the third player in major-league history to play in more than 750 games by the time he turned 25.
Andrus isn't the only solid shortstop in the West.
Jed Lowrie, who Oakland picked up before last season from Houston, had a breakout season with the Athletics. Lowrie, who had bounced around the infield in stints with the Astros and Boston, made 115 starts at short for Oakland last season.
After five seasons as a part-time player, Lowrie batted .290 in his first full season as a starter, the best mark among regular AL shortstops. He had 62 extra-base hits and finished the season with 75 RBI, the second-highest total of any shortstop in the AL.
Los Angeles shortstop Erick Aybar has been a stabilizing force in the Los Angeles lineup since 2009. Aybar has played in at least 137 games in each of the last five seasons and been consistent in each. Last year was no different as Aybar hit .271 with six home runs and 54 RBI.
Aybar matched his career high with 33 doubles and his also reached double figures in steals for the fifth-consecutive season.
Seattle hasn't settled on its shortstop yet but has two solid options. Brad Miller made the transition from top prospect to big leaguer last season as he hit .265 in 306 at-bats in his rookie season while adding eight homers and 36 RBI for a team in much need of offense.
His competition at short is coming from another highly-touted prospect in Nick Franklin, who was moved off second by the acquisition of Robinson Cano. Franklin had 12 homers and 45 RBI for the Mariners last season but batted just .225 in his rookie season.
The Houston Astros have hope at shortstop in Jonathan Villar. Villar finished 2013 as Houston's shortstop and hit .243 with 18 steals in 58 games. The switch-hitting Villar was one of four players to start at second for Houston last year. One of the holdovers is Marwin Gonzalez, whose claim to fame in 2013 was breaking up Yu Darvish's perfect game attempt last April.
WEST RANKINGS
1. Texas
2. Oakland
3. Los Angeles
4. Seattle
5. Houston
---