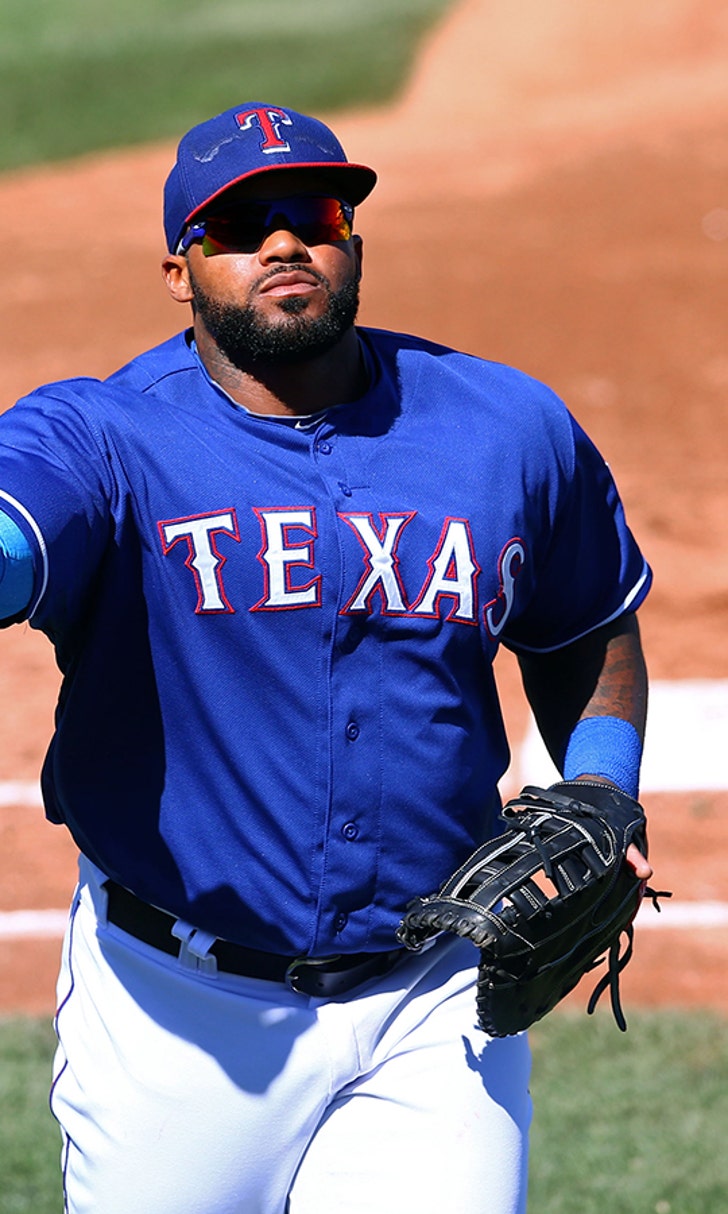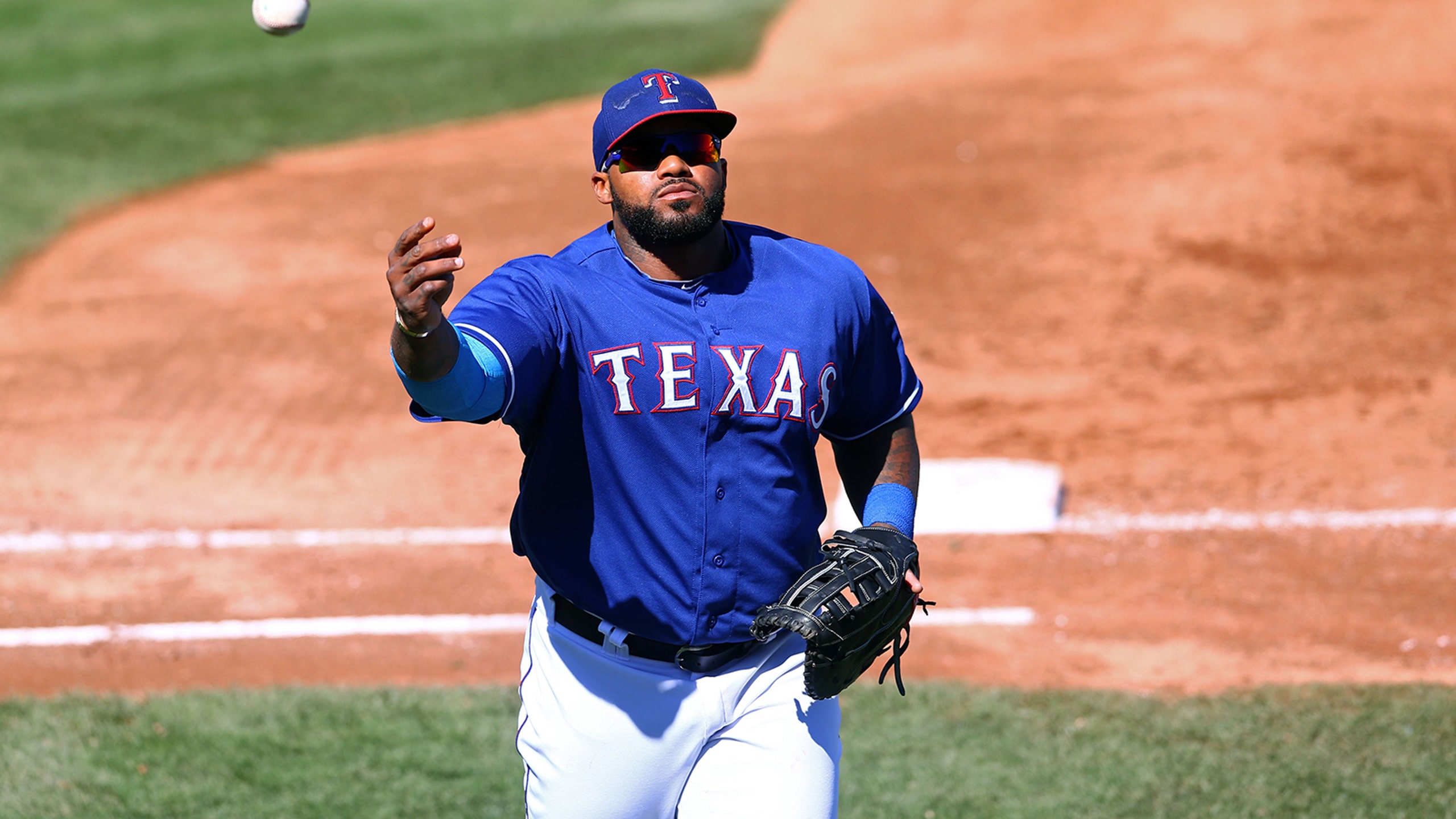 Breaking down first base in the AL West
BY foxsports • March 14, 2014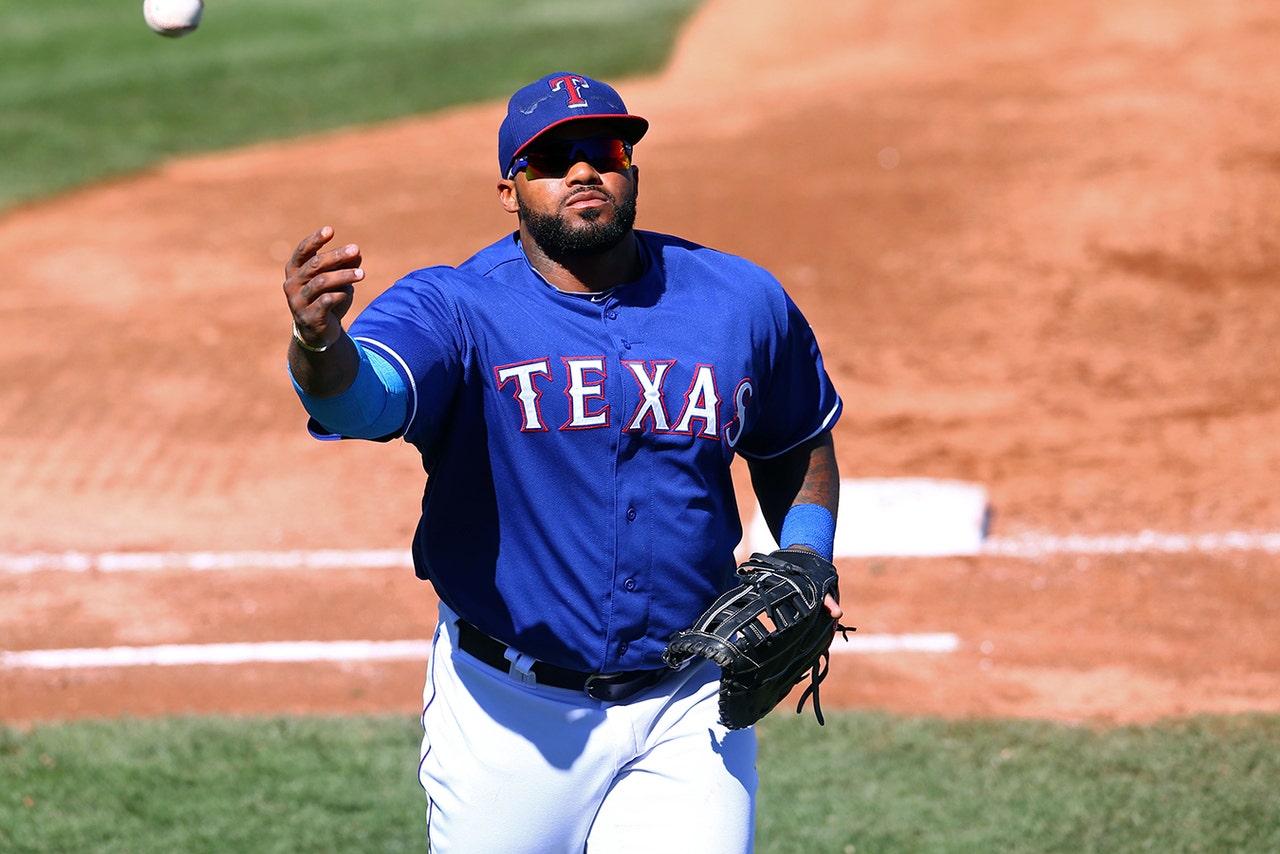 First base has been a sore spot for production for the Texas Rangers the last couple of years.
Two seasons ago the Rangers tried to make do with the trio of Mitch Moreland, Mike Napoli and Michael Young and the team got 20 home runs and 70 RBI on total production. Last year Moreland had the primary duties and the Rangers received 25 homers, 65 RBI and a .700 OPS out of first.
If those numbers don't improve greatly this year with Prince Fielder at first, something has gone terribly wrong with the blockbuster trade the Rangers made in the offseason. Even in a down year by his lofty standards in 2013, Fielder still had 25 home runs, 106 RBI and an OPS of .819.
Those numbers figure to improve with Fielder playing half his games at the left-handed hitting friendly Globe Life Park as the Rangers now have the best first baseman in the American League West.
Fielder should be able to put together his ninth-consecutive season of at least 25 home runs and drive in at least 100 for the seventh time in eight seasons.
While Fielder is a known commodity in the West, the other four teams have some questions at first.
If you look at the back of his baseball card, you'd know what Los Angeles first baseman Albert Pujols is capable of. But in his first two years of a 10 year, $240-million deal with the Angels, Pujols hasn't lived up the lofty standards he established with St. Louis.
Injuries limited him to 99 games in 2013 and he had 17 home runs and 64 RBI. His OPS has declined in each of the last five seasons and Pujols is 33 years old now. If he's healthy and getting help in the order from Josh Hamilton, he could have a bounce back year. But he's not on the level of Fielder anymore.
Oakland's Brandon Moss had a surprising season in 2013. The left-handed hitting Moss destroyed right-handed pitching, with a .904 OPS to go along with 26 home runs and 71 RBI. But can he do it again? The guess is yes because he set the stage with a solid 2012 in limited action. The A's also have the mammoth 6-8 Nate Freiman to hit from the right side. Freiman held his own as a rookie last season, hitting .304 in 148 at-bats against lefties.
Seattle sure could use Justin Smoak to start producing like the Mariners hoped he would when they acquired him from Texas as part of the Cliff Lee trade. Smoak, who hit 20 homers and drove in 50 last year, has anointed the starting first baseman by manager Lloyd McClendon earlier this week. How long he holds that remains to be seen. Corey Hart and Logan Morrison are the options if Smoak once again struggles. He's still never hit more than 20 homers, had an OPS better than .746 or had more than 55 RBI. But the former first rounder is still just 27 years old.
As for the Houston Astros, at least they have options at first base. Plenty of them, although none are ideal. Chris Carter, Marc Krauss, Jon Singleton and Jesus Guzman are the best bets right now. Carter is better served as a designated hitter. Krauss has hit everything this spring while Singleton, one of the team's top prospects, has hit nothing as he opened the spring 0 for his first 15. Whoever wins the spot will still provide Houston with the worst option at first in the West.
---