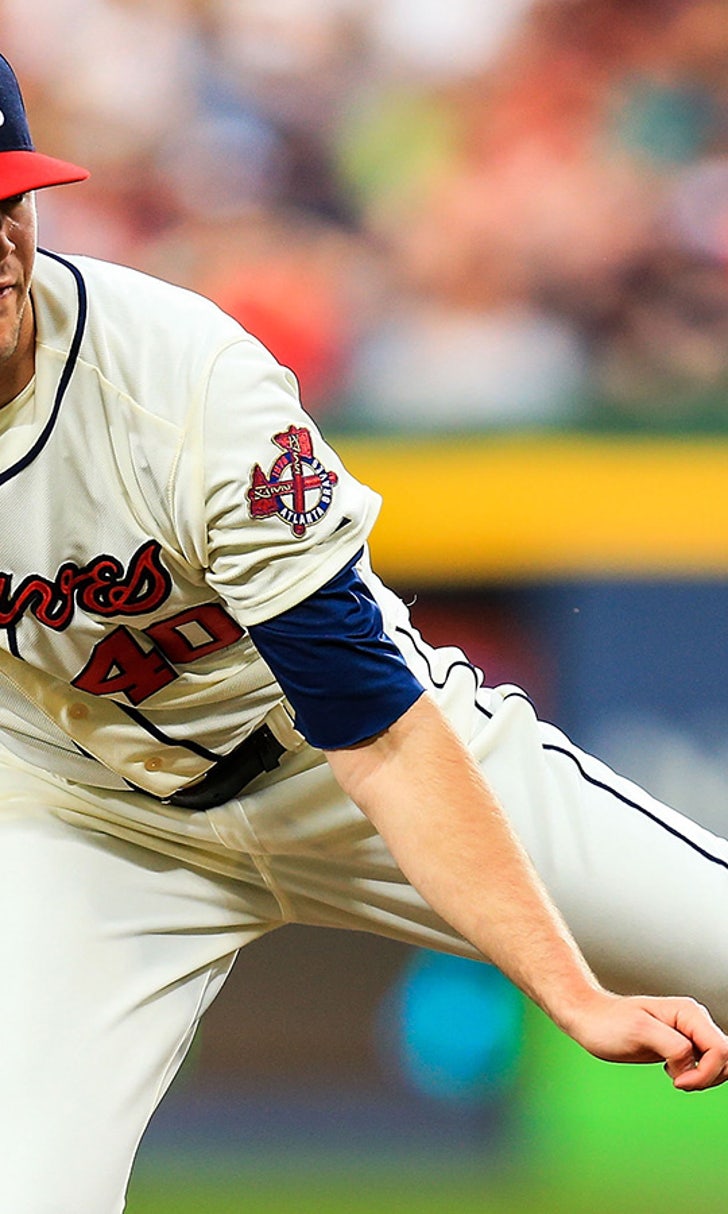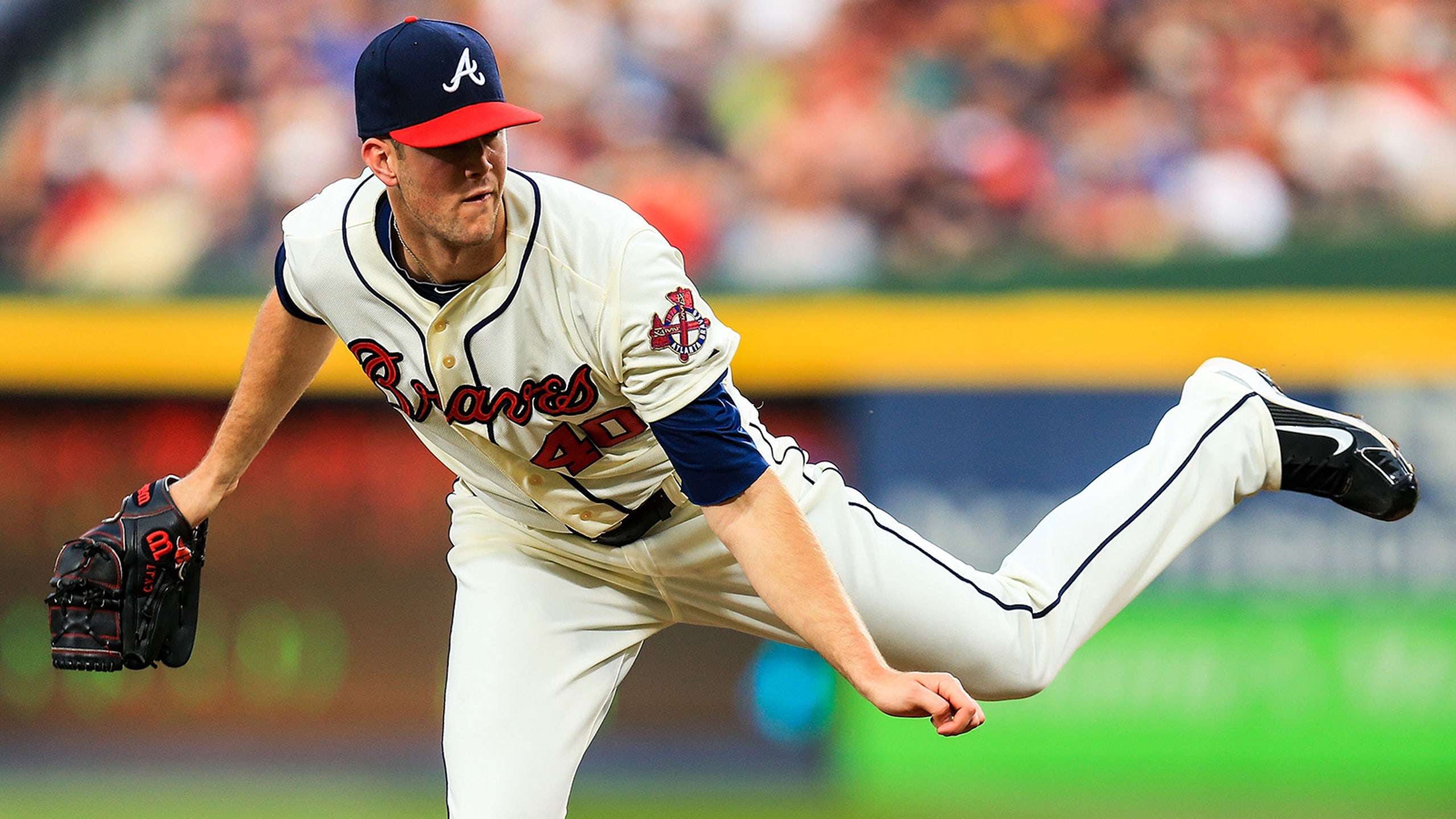 Braves lefty Alex Wood's career highlighted by big-game performances
BY Zach Dillard • August 12, 2014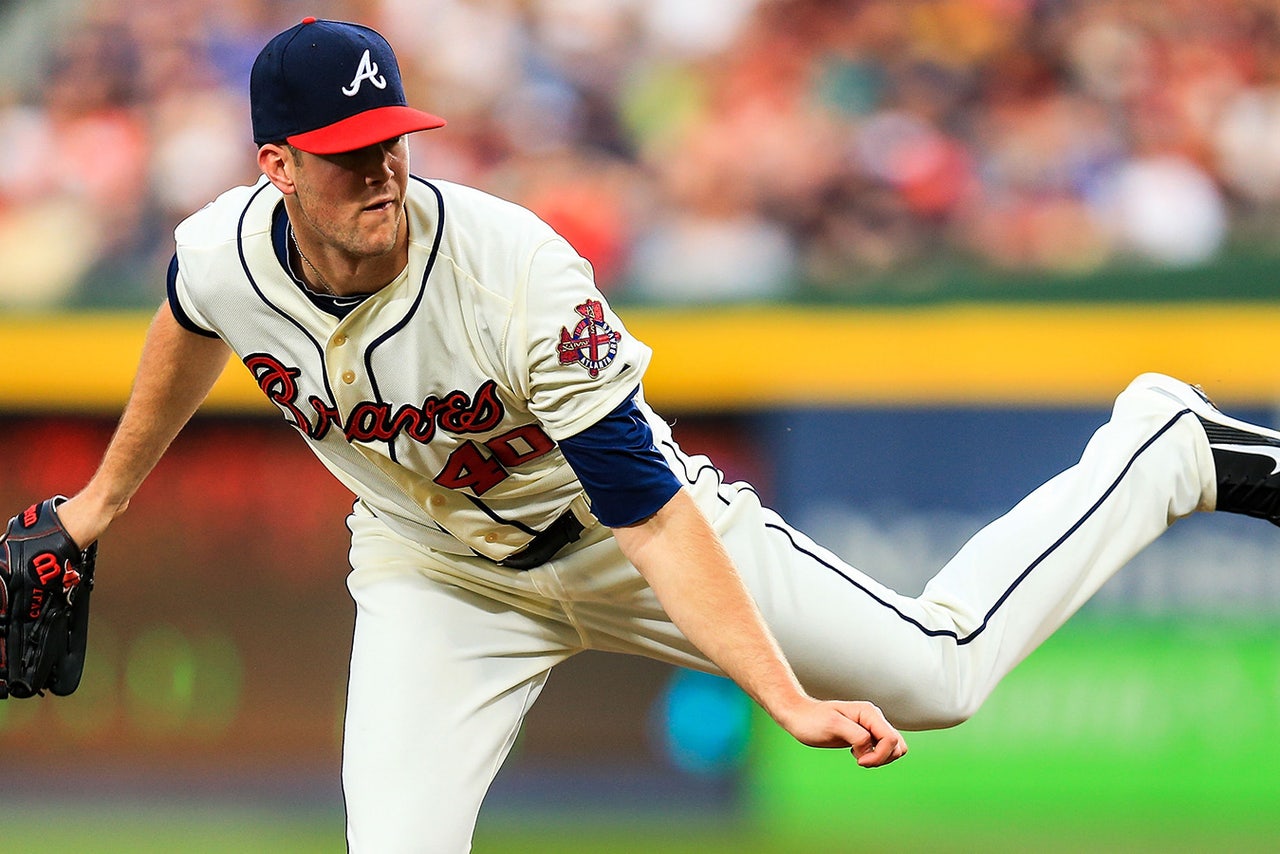 ATLANTA -- In the spring of 2011, a 20-year-old Alex Wood visited California for the first time. The weather was nice and Wood, then a redshirt freshman coming off Tommy John surgery at the University of Georgia, was anxious. To be specific, he was near the upscale Westwood neighborhood of Los Angeles, the sprawling West Coast metropolis that college baseball's then-No. 1 team called home.
The young southpaw was preparing for what was at the time the biggest start of his life, facing UCLA, the 2011 early-season coaches' poll favorite bolstered by nine future MLB draft picks, at historic Jackie Robinson Stadium with a pitching showdown against one of college baseball's brightest stars: Gerrit Cole. It was just the third start of Wood's young career. It was a matchup between a superstar prospect and an unknown commodity carrying an 0-2 career record.
The results, viewed in the context of Wood's recent pitching duels with some of the best pitchers in the world, should come as little surprise.
"We went toe-to-toe," Wood said.
Over the course of two professional seasons, Wood has already developed a knack -- or reputation -- for saving his best performances for when an opposing ace takes the mound, playing the unorthodox lefty foil to Cy Young Award winners and All-Stars alike. He's gone toe-to-toe with elite-level talent quite often.
And in the context of high-profile competition, his string of dueling success can be traced back to Jackie Robinson Stadium that evening in 2011, to the time when both he and a future No. 1 overall draft pick hesitated to give an inch.
Cole was perfect through the first 6 1/3 innings against the Bulldogs' lineup -- performing up to his billing as a future MLB standout with the Pittsburgh Pirates -- and yet the inexperienced Wood kept pace, blanking the UCLA offense over the same stretch. Eventually, Cole blinked. Wood did not. After flirting with the thought of a perfect game and striking out 12, Georgia's offense tagged the Bruins ace for four runs in seven innings of work. Wood's final line? Through seven frames in front of a sparse crowd, the redshirt freshman struck out 11, refused to walk a single batter and gave up just one run to earn the first win of his career.
"We pretty matched each other every inning in terms of strikeouts and stuff like that ... and that's when Gerrit Cole was, well, he's obviously showing why he was such a high pick. He was really good," said Wood, who also pitched one of his better collegiate games in a win against LSU's Kevin Gausman (eventual No. 4 overall pick) before becoming the Braves' second-round draft pick in 2012. "I've always liked challenges. That's what you live for, especially when you end up throwing well against those guys. You can't really beat it."
It's taken something special from the opposing pitcher (or a lack of run support from a typically low-scoring Atlanta offense) to beat Wood in such situations since he rocketed up to the majors in his first full professional season.
Seven of his 11 best career starts, in terms of game score, have come against Zack Greinke (Dodgers), Gio Gonzalez (Nationals), Kyle Lohse (Brewers), Cliff Lee and A.J. Burnett (Phillies) and Jose Fernandez and Nathan Eovaldi (Marlins). That's a group that combines to boast nine All-Star nominations, two Cy Youngs and plenty of top-tier young talent, while not including Wood's six-inning, one-run effort when matched up against the greatest right-hander in baseball, Seattle's Felix Hernandez.
His numbers in those seven starts are pretty remarkable, given the fact that he's still just 23 years old and somewhat overlooked on a national level: 49 1/3 innings pitched with a 1.09 ERA including 53 strikeouts and only 12 walks.
The unfortunate news is that Atlanta found ways to lose four of those games.
Still, Wood says he looks forward to those matchups during his pre-start preparation. It's not difficult to research the probable pitchers and line up who's on the horizon -- and more often than not lately, there's been a recognizable name on the screen.
"You know it's coming," Wood said of matching up with the game's top pitchers. "After your start, you move on to the next series and see kinda how it lines up. Obviously you look at the Dodgers and you know the rotation that they have, they've got three guys with (Hyun-Jin) Ryu, Greinke and (Clayton) Kershaw, so I mean you know you're gonna get somebody that's gonna be a little bit of a hard time for our lineup just because they're world-class pitchers. They're some of the best in the game.
"It's one of those things where it makes it fun for me, you know? Those guys are already so established and they're so good at what they do, it's fun to go out there and kinda show that I can pitch to their level, that I can compete with guys of that caliber."
It's Alex Wood's past three games that have truly underscored his growing reputation as a go-to pitcher in big games.
Since July 30, he's faced Greinke, Hernandez and Gonzalez, respectively. Those three pitchers claim a collective 10.9 wins above replacement this season, but Wood, whose own numbers are slightly diminished due to bouncing between the rotation and bullpen in an organizational effort to limit his innings total, delivered on cue.
He posted a 1.33 ERA with 25 strikeouts in those starts. His advanced numbers aren't much worse, either: a 3.43 fielding-independent pitching (FIP) and 2.78-to-1 K-BB ratio will more than suffice on that stage.
These haven't been fluky results.
It's the most impressive three-start stretch of his young career, and manager Fredi Gonzalez has become more liberal with his praise for the only effective left-hander in his rotation.
"He competes. That son of a gun competes. But he's done that since the first day," Gonzalez said. "He prepares better than any young pitcher I've ever been around. He didn't quite beat me (to Turner Field) here today, but he was right behind me. He was right behind me. I came in, changed clothes, did the lineup and I came out to get a cup of coffee and he was there eating lunch. Since he's been here, he's been working on his body, working on the preparation for the next start. That's the stuff that's impressive.
"The stuff on the mound? You see he's got great stuff. But he competes ... he's a bulldog."
It's fairly obvious at this point that Wood should be a starter moving forward for the Braves, regardless of any other potential offseason roster moves involving the rotation. He's moved in and out of a relief role to date, but there's a sense that he likes to make the game his game by taking the mound from the first inning on. He's a product of routine. He's taken on a better command of his repertoire -- relying less on his fastball and more on his curve, while improving the effectiveness of both, and mixing in a promising changeup -- he's shown similar production against both righties and lefties and, well, it's difficult to argue with the results.
His presence has been particularly key given left-hander Mike Minor's struggles, as the only other starters on staff this season (Teheran, Ervin Santana, Gavin Floyd, Aaron Harang and David Hale) are righties. To have a lefty on a 3.0 WAR pace (per 30 starts, roughly) has been and will be key down the stretch of an uphill playoff climb.
Teheran and Santana hold the edge in experience and overall career production, but looking at Alex Wood's track record, both professionally and collegiately, he's capable of carrying a substantial portion of the load, both now and in the future. He can square off against the Coles and the Lees and the Greinkes -- and even against kings.
If Atlanta does somehow right the ship and sneak into the postseason, it's going to be extremely difficult for the organization to bypass Wood in favor of Harang or Minor as the third starter in a series scenario. As Gonzalez made mention of following Wood's dominant outing against the Nationals, his young lefty certainly doesn't back down in the spotlight.
Until he falters in that setting, what's not to trust?
"I don't know if it's coincidence or not," Wood said of his production against top opposing starters. "We'll just say that we know who's throwing for the other team so we know it's going to be a low-scoring game, so both sides probably have that approach: it's gonna be a low-scoring game. We'll go with that."
---