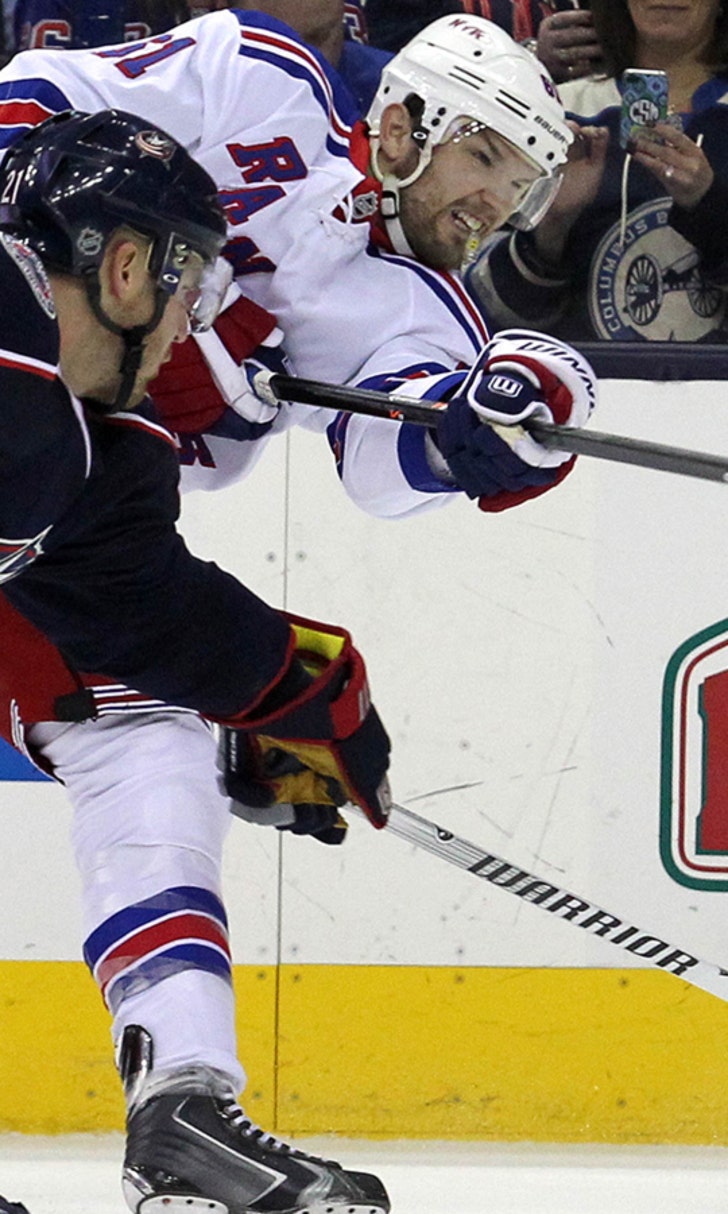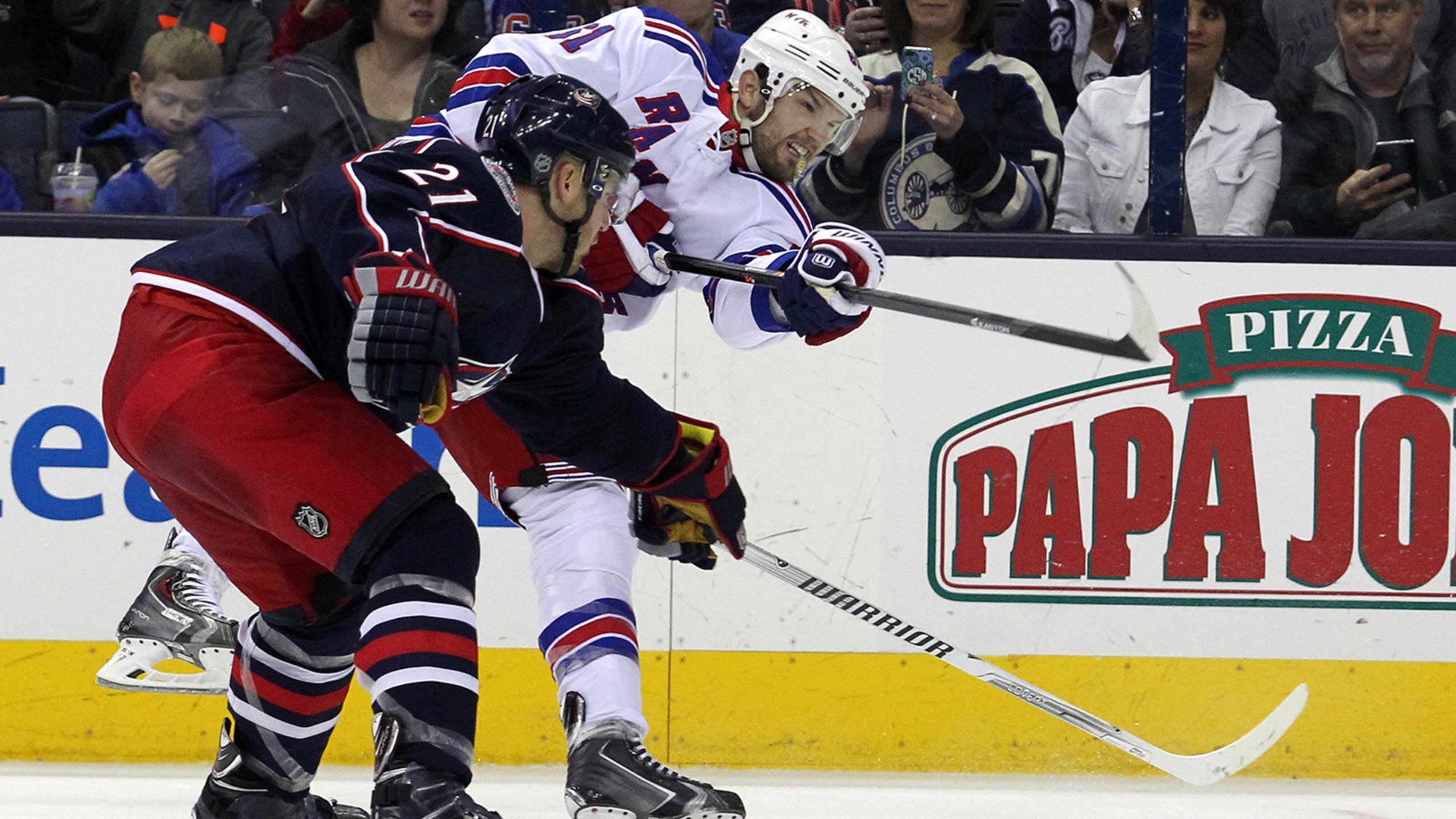 Brassard's third-period goal lifts Rangers, 3-1
BY foxsports • March 21, 2014
COLUMBUS, Ohio (AP) -- Derick Brassard and Derek Stepan scored third-period goals, and Henrik Lundqvist made 25 saves to lead the New York Rangers to a 3-1 victory over the Columbus Blue Jackets on Friday night.
It was the first game back in Columbus for Rangers star Rick Nash, the Blue Jackets' franchise leader in goals, assists and games. He was given a standing ovation during a video tribute in the first period, but was booed loud and long after a second-period, two-handed shove up high on Columbus goalie Sergei Bobrovsky.
Carl Hagelin added an empty-net goal, and defenseman Anton Stralman had two assists for the Rangers, who moved two points ahead of the Blue Jackets in the tight Metropolitan Division and Eastern Conference playoff races.
Nick Foligno scored for Columbus, 7-2-2 in its last 11 games. Bobrovsky made 29 saves.
Both teams came in with 78 points, the third most in the Metropolitan. The Blue Jackets have played one fewer game.
After two scoreless periods, Columbus took a 1-0 lead when Foligno intercepted Benoit Pouilot's pass and scored his 18th goal of the season with a wrist shot from the high slot at 1:12.
Just 44 seconds later, the Rangers countered when Ryan McDonagh carried the puck along the back wall and then fed Stepan for his 14th goal.
With 8:29 left, Brassard -- who played his first five NHL seasons with the Blue Jackets -- took a pass along the back wall from Stralman and flipped the puck between his legs to the doorstep. Brassard then pivoted and jammed a shot in off Bobrovsky's pad.
Nash, then the Blue Jackets captain, requested a trade in early 2012 and was finally dealt on July 23, 2012. Nash was sent along with a minor-league defenseman and a 2013 third-round draft pick to the Rangers for centers Artem Anisimov and Brandon Dubinsky, defenseman Tim Erixon and a 2013 first-round pick (Kerby Rychel).
Nash is Columbus' franchise leader in games with 674 (next on the list is 131 games behind), goals with 289 (by 169), assists with 258 (by 54) and points with 547 (by 230).
Most of the capacity crowd of 18,513 gave him a standing ovation during the video tribute, although there were still some boos.
All of that good will evaporated in the second period after Nash rushed the net and had a goal disallowed for interfering with Bobrovsky. As Nash went to get his stick, Bobrovsky picked it up with his stick and then dropped it as Nash reached for it. Nash then hit Bobrovsky high with both hands. That touched off five two-man scuffles and sent Nash to the box for roughing.
When the cameras showed him in the penalty box, the majority of the crowd booed loudly.
The crowd roared early when Nash was hit and dumped to the ice by rising young star, Ryan Johansen. Another time, Bobrovsky appeared to slip his stick between Nash's skates to knock him down.
There was also a fight, some chippiness on both sides, and one two-man penalty-kill by the Blue Jackets.
The Rangers had 30 seconds of a 5 on 3 advantage and got off two shots, but Bobrovsky turned both aside.
In the opening seconds of the third, Nash held onto the stick of Matt Calvert for several seconds. That led to a fight as the crowd roared.
---