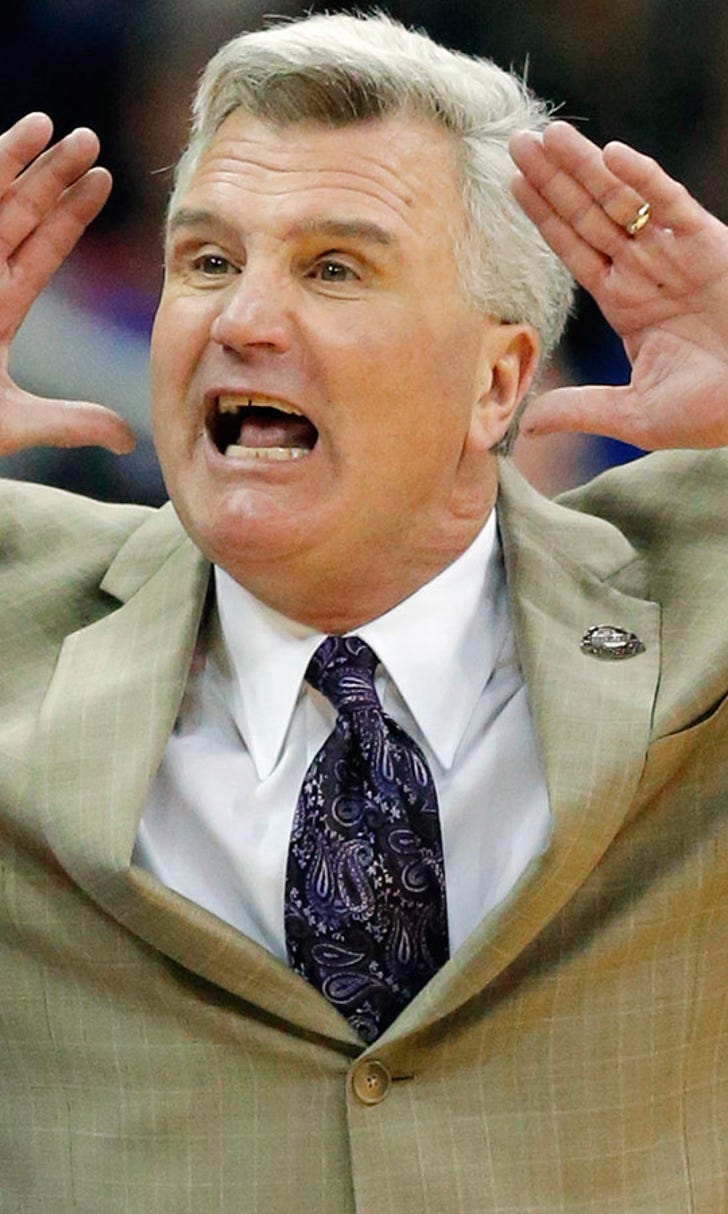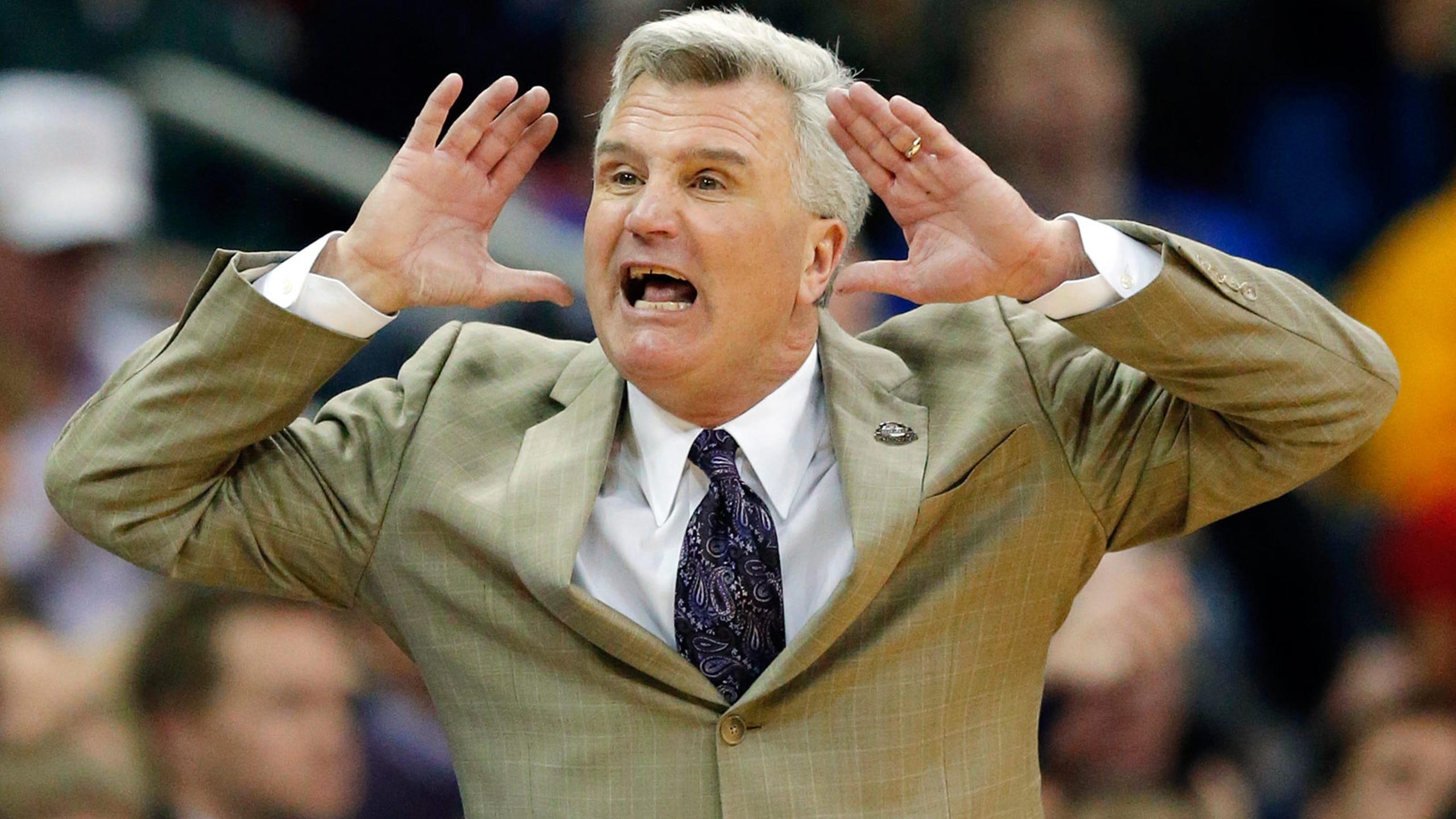 Bounced in Big 12 tourney, Wildcats believe they're battle-tested for Big Dance
BY foxsports • March 13, 2014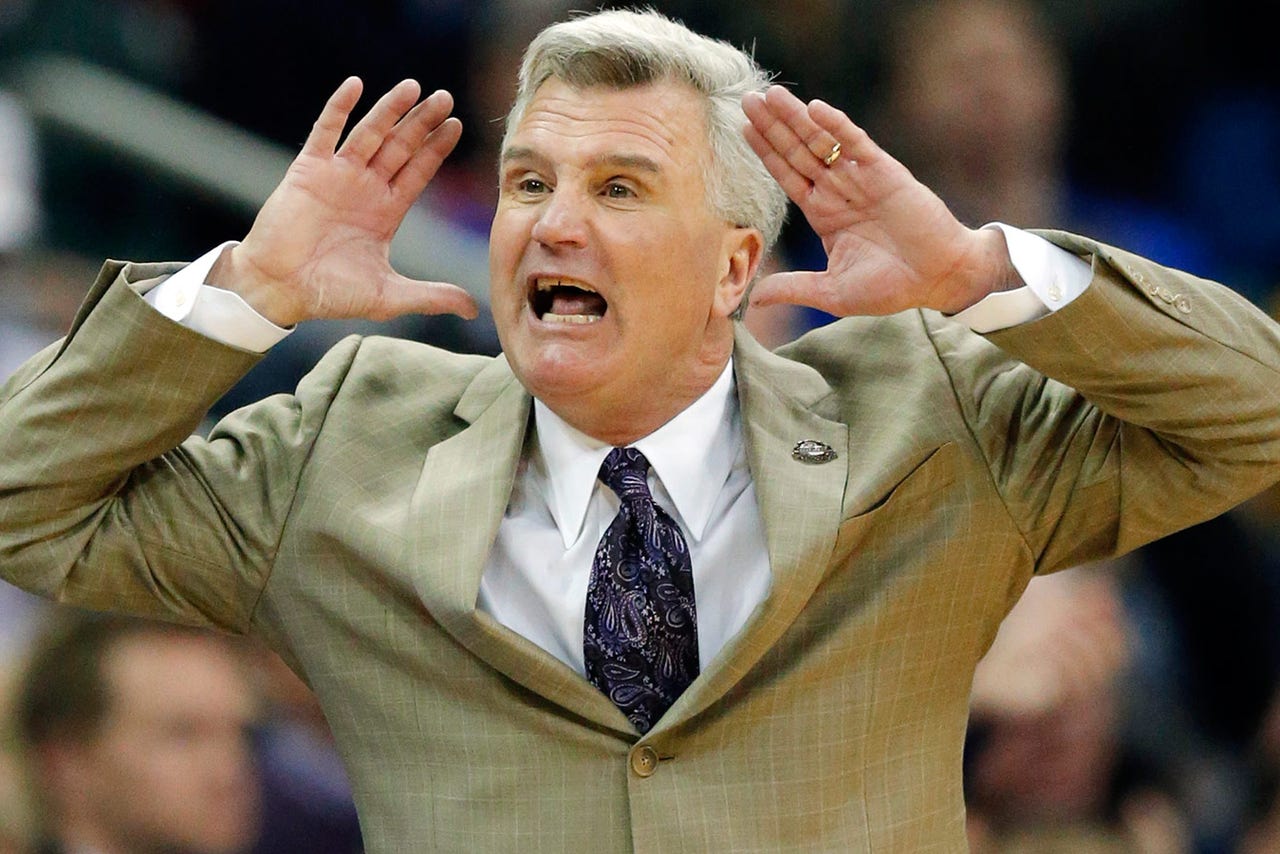 KANSAS CITY, Mo. -- In the big picture, Kansas State's one-and-done showing at the Big 12 tournament likely won't cost the Wildcats an NCAA bid.
And the way Kansas State coach Bruce Weber sees it, the Wildcats' pulsating 91-85 loss to Iowa State on Thursday in fact will contribute once more to the battle-tested persona of his team.
"We play in the toughest league in the country," Weber said. "Three out of every four games you're playing in our league is against a tourney team, whether it will be NCAA or NIT.
"I think we're prepared for whoever we might meet. We've played just about every style now. We played against the tall teams like Texas and Kansas, we've played against the crazy offensive teams like Iowa State and Oklahoma, we've played against the physical, tough teams like Oklahoma State.
"I'm hoping this will all be motivation for us to play our next game in the NCAAs."
Kansas State (20-12) now will sit back and wait about 72 hours to learn its seeding and NCAA opponent.
Iowa State coach Fred Hoiberg seemed to have no doubt that Kansas State was NCAA bound.
"That's an excellent basketball team with a lot of weapons inside and out," Hoiberg said. "I think they have a chance to go on a nice run in the NCAA tournament."
There certainly wasn't much separating the Cyclones (24-7) and Wildcats at Sprint Center.
The teams went after each other with incredible pace, probably too much pace for the normally slow-it-down Wildcats, who nonetheless played one of their best offensive games of the year.
The Wildcats shot 54.5 percent from the floor and 47 percent from 3-point range while scoring their most points in regulation since a Dec. 1 win over Central Arkansas (87-54).
"If you would have told me we'd shoot 54 percent and score 85 points, I would have thought we'd win," Weber said.
Lookin' good! CLICK HERE to check out our gallery of cheerleaders from around the Big 12.
But Iowa State shot 60 percent in the second half and the normally solid-defensive Wildcats got bludgeoned inside, where the Cyclones scored 46 points in the paint.
The Cyclones' front-line trio of Melvin Ejim, Georges Niang and Dustin Hogue combined to score 61 points with 27 rebounds.
"They just punked us inside," Weber said.
And the Wildcats had to cope without the services of their stud scorer, Marcus Foster, for most of the second half.
Foster kept the Wildcats in the game in the first half with 16 points, pulling Kansas State within 44-41 at intermission with an off-balance 3-pointer.
But Foster picked up his third personal foul just 4 minutes into the second half and didn't return until just after the under-12 television timeout. Within seconds of that, Foster picked up foul No. 4.
In stepped freshman guard Nigel Johnson, who wound up delivering a career-high 17 points.
"He's a talented kid," teammate Shane Southwell said. "We take pride in our next-man-up mentality around here. And he came through."
The Wildcats needed Johnson's heroics, and a little bit more.
But even with Foster on the bench, the Cyclones could not put away the pesky Wildcats. From the 15-minute mark of the second half until 2 minutes remained, the lead for either side never stretched beyond four points.
"They play such pressure defense," Niang said of the Wildcats, "that it's hard to get on a run."
Niang's twisting layup, however, with 1:12 left seemed to give Iowa State breathing room at 87-82.
But then Foster, who re-entered the game with just under 4 minutes to go, tossed up a long 3-point attempt that seemed to get trapped between the rim and the glass, and then, to everyone's astonishment, fell through the hoop. That made it 87-85.
"I was a little worried when that one stuck in the back of the rim and fell through," Hoiberg said. "I started to think that maybe it wasn't our day."
The Wildcats then had a chance to take the lead or win it when Ejim missed a floater in the lane and K-State's Omari Lawrence rebounded with 24 seconds left.
But Southwell, who scored 19 points, tried to force the ball inside on a break and lost control for a turnover with 16 seconds left, sealing the Wildcats' fate.
"I just had tunnel vision there," Southwell said. "I was thinking we were down by two and they probably didn't want to foul and it was kind of a mini-break. Then I heard Nigel yell and I was going to try to get him the ball and I lost control."
Despite the disappointing ending, Southwell said the Wildcats will easily move past the loss.
"It's like we said in the locker room: Our season isn't over," Southwell said. "We got a few days to rest and then we find out where we play, and hopefully, we'll have plenty of games left." 
You can follow Jeffrey Flanagan on Twitter @jflanagankc or email jeffreyflanagan6@gmail.com.
---