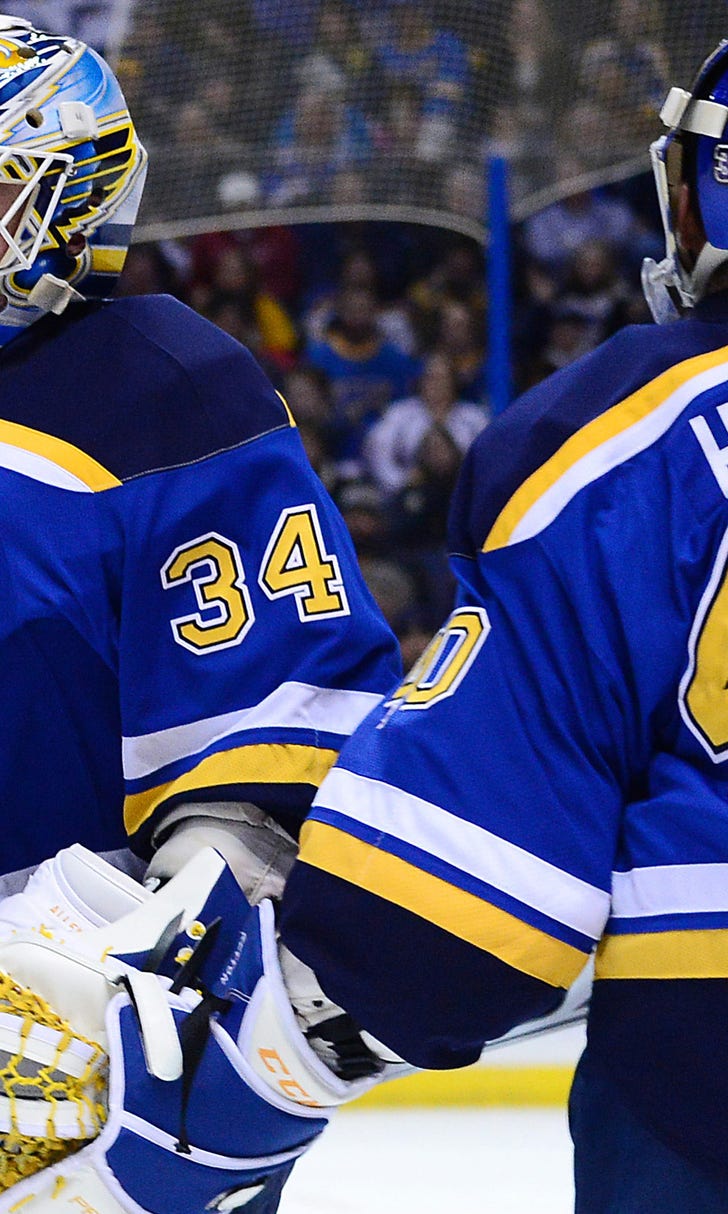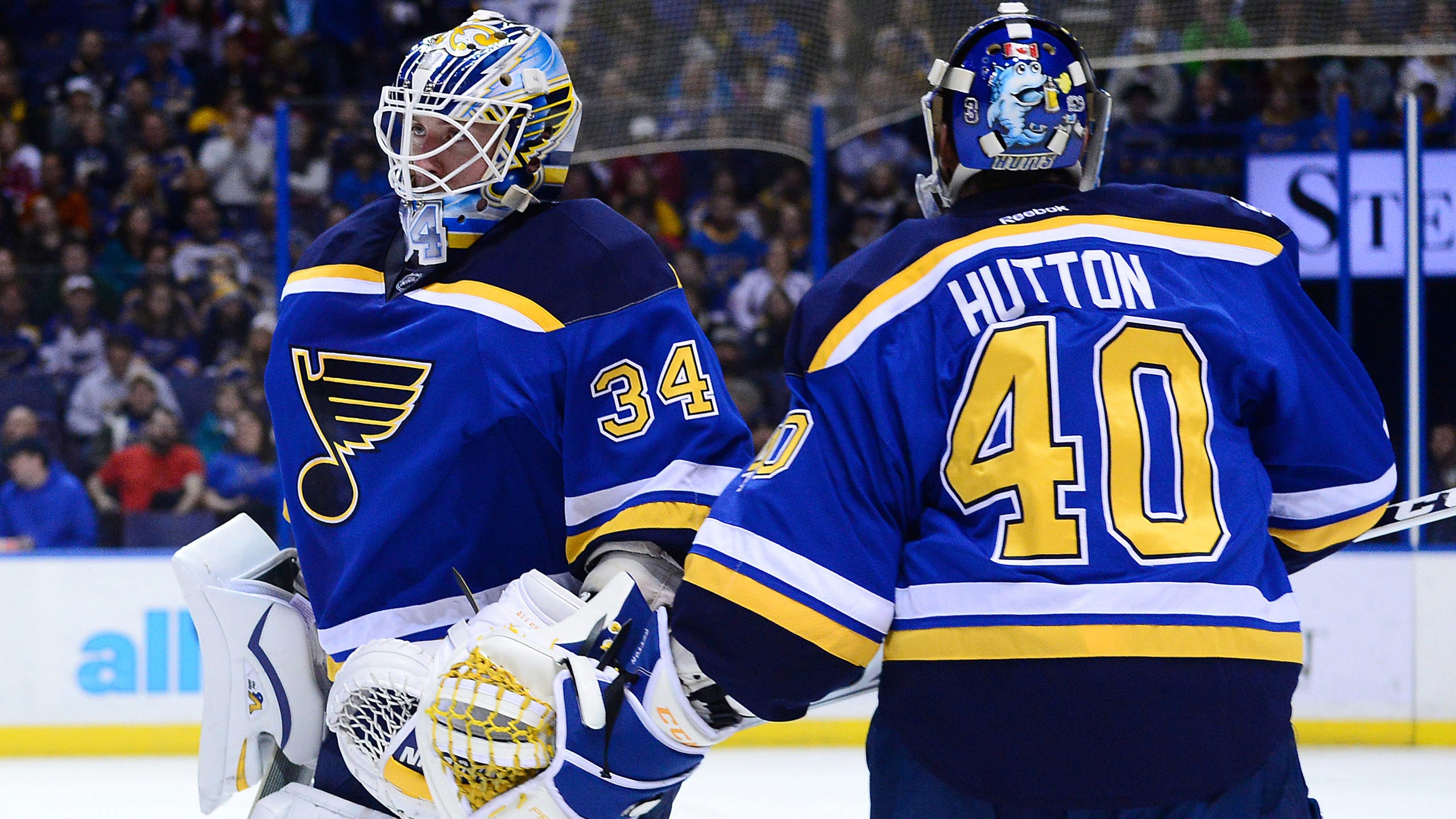 Both goalies struggle as Blues fall to Capitals 7-3
BY Steve Overbey • January 20, 2017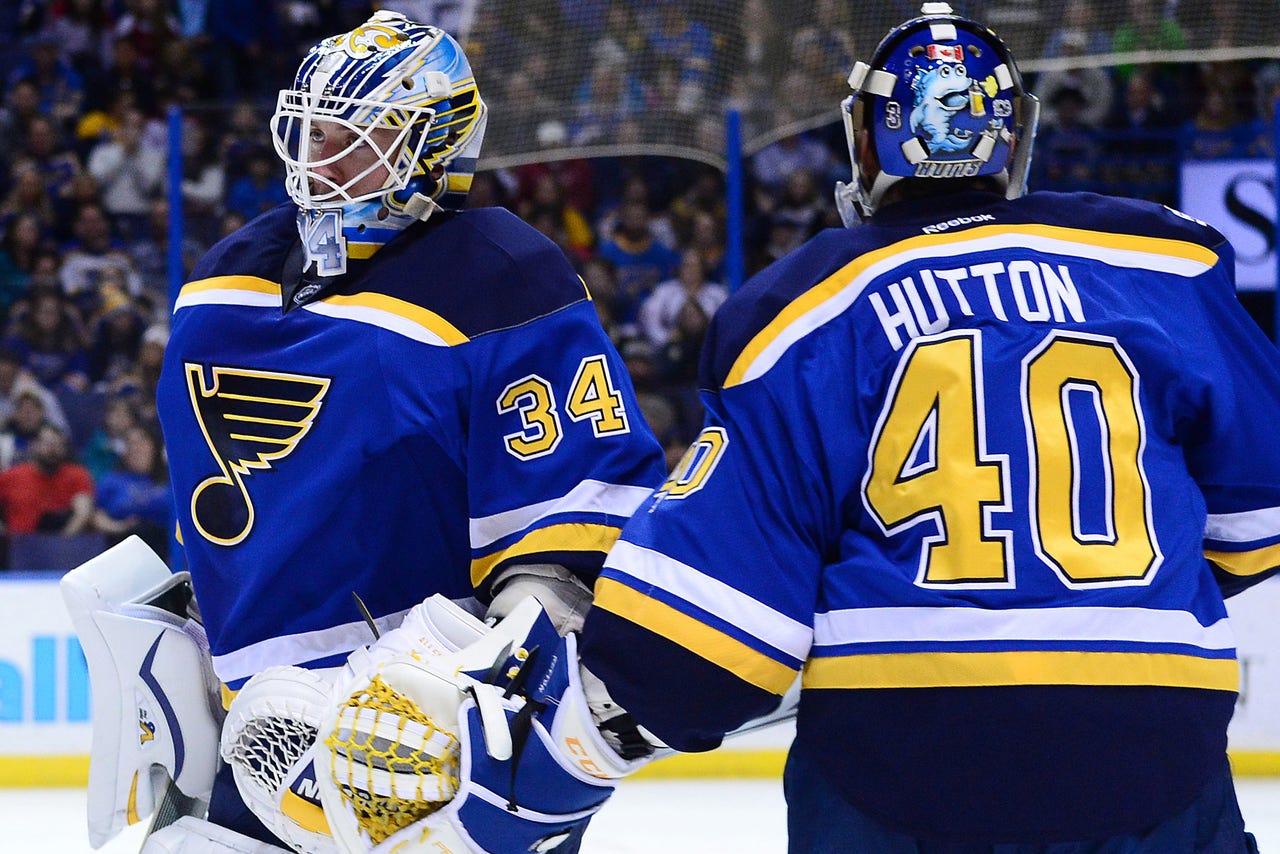 ST. LOUIS -- Justin Williams normally keeps his focus on the ice.

Yet, the Washington Capitals' winger couldn't help but glance up to the press box after his goal in the Capitals' 7-3 win over the St. Louis Blues on Thursday.

The fathers of the Washington players are on their annual road trip with the team, and that put a little added pressure on Williams.

"I'm 35 years old and I still want to impress my dad," Williams said of his father, Craig. "I saw him up there. It felt good. I bet he was happy."

Andre Burakovsky, T.J. Oshie and Evgeny Kuznetsov each had a goal and an assist as seven different players scored.

Jay Beagle, Brett Connolly and Marcus Johansson also scored, and Alex Ovechkin and Daniel Winnik each had two assists to help Washington earn at least a point in its 12th straight game (10-0-2) for an NHL-best 66 points.

Braden Holtby bounced back from his roughest outing of the season with 22 saves. Holtby was pulled after giving up a season-high five goals on 26 shots in an 8-7 overtime loss at Pittsburgh on Monday. He improved to 22-8-4 and 5-0 lifetime against St. Louis.

The Capitals' razor-sharp performance could not have come at a better time. Each member of the team has either a father or brother on the two-game trip, which will conclude in Dallas on Saturday.

Looking good in front of the group is important, says Oshie, who burned his former team with his 16th goal of the season.

"This is a way of thanking them for all of the sacrifices and the things they did to get us where we're at," Oshie said. "For some of them, this was their dream when they were younger."

Holtby agreed.

"This is a pretty special trip, we look forward to it every year," he said.

This is the ninth successive season the Capitals have put together what they call a "Mentor's Trip."

They are 11-5 with the group in tow since 2008.

Washington has scored 30 goals in the last five games and five goals or more in eight of the past 11.

"It's strange that everything seems to be going in," Williams said. "You can't get carried away. Scoring five, six, seven goals a night -- it's not going to last."

Alexander Steen scored twice and Jaden Schwartz had a goal and two assists for St. Louis, which has lost its last three against Washington.

Burakovsky and Beagle scored in the game's first 7 minutes, 41 seconds to give Holtby some breathing room. Connolly and Johansson scored back-to-back goals in 11 seconds in the second period to push the lead to 5-1.

Holtby stopped 18 of 19 shots over the first two periods.

"I never had any doubt that he was going to rebound," Washington coach Barry Trotz said. "Every time he has an un-Holtby-like game, he responds with one of his better games."

 




Blues goalie Jake Allen was pulled twice in the contest and gave up four goals on 10 shots in 25:11. He has been lifted in four of his last six starts.

"He's kind of locked up mentally," St. Louis coach Ken Hitchcock said. "He's going to have to fight through this."

Allen, who was not made available to reporters after the game, has given up 10 goals on his last 36 shots covering three starts. He was removed in each one.

Carter Hutton relieved Allen twice and gave up three goals.

The Blues have lost five of their last seven home games.

"This is a team, there are no individuals," St. Louis defenseman Alex Pietrangelo said. "It's a collective effort. And right now, it's got to be better."

NOTES: The Capitals have outscored their opponents 45-17 in the first period this season. The plus-28 margin is the largest opening-period advantage in the league. ... The Blues have given up the first goal in their last eight home games. ... Washington D John Carlson missed his second successive game with a lower body injury. ... St. Louis D Joel Edmundson was a healthy scratch for the first time this season. "We need him to be a little more alert," Hitchcock said.

UP NEXT

Capitals: At Dallas on Saturday.

Blues: At Winnipeg on Saturday afternoon in the opener of a three-game trip.
---
---