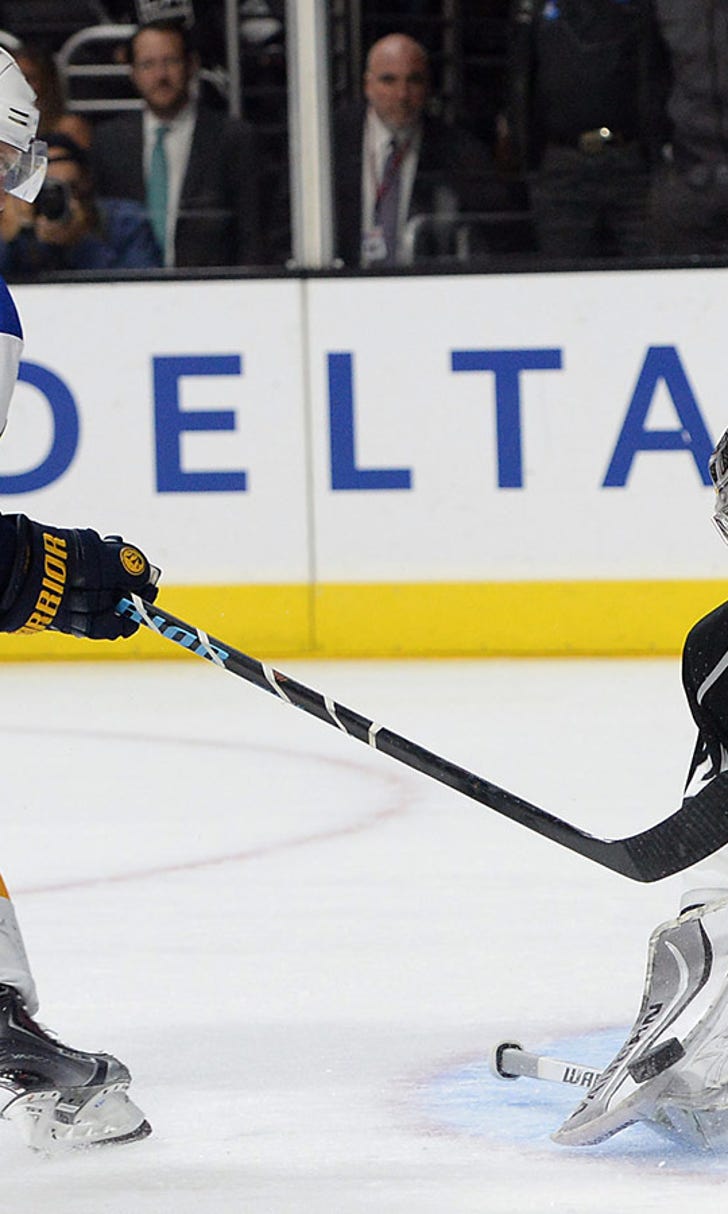 Blues still need to figure out how to crack Quick, Kings
BY foxsports • December 15, 2014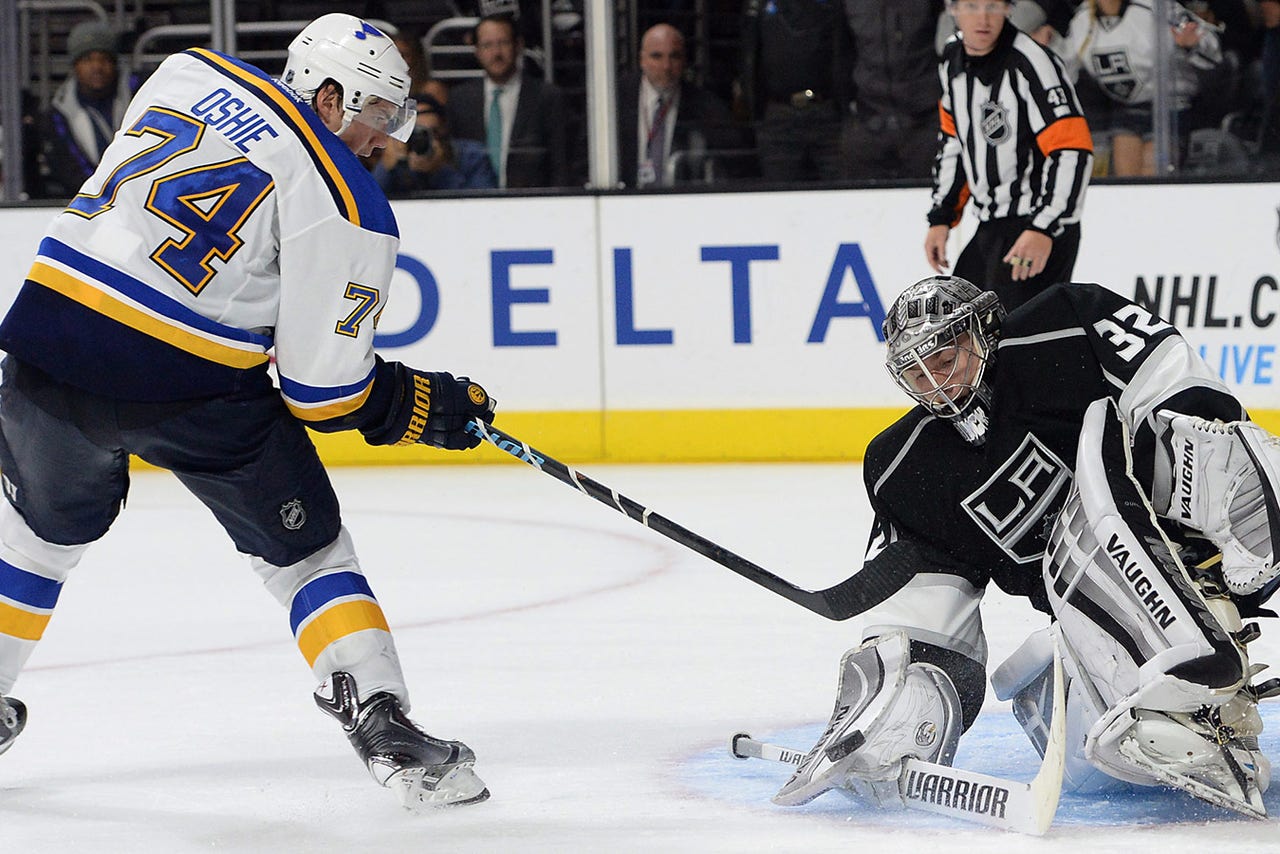 The first time the Los Angeles Kings and St. Louis Blues met this season, Jeff Carter's shootout conversion was the only puck to find the back of the net.
Given the Blues' recent form, a home-and-home series that begins Tuesday night in St. Louis figures to feature a little more offense from at least one side.
The Blues (20-8-2) have won four straight with 19 goals scored. The Kings (15-10-6) have dropped four of five and allowed 12 goals in the last three.
Still, St. Louis coach Ken Hitchcock is emphasizing a 4-15-4 stretch against Los Angeles that includes two postseason series since the start of the 2011-12 season. Six of the Blues' last seven losses in the series have come by one goal, including the 1-0 shootout loss in Los Angeles on Oct. 16.
"They've got our number," Hitchcock told the team's official website. "As small as the gap's been, they've been better. It's our job to play catch-up here."
Kings coach Darryl Sutter, though, is more grounded in the moment as his defending Stanley Cup champions are looking like anything but while trying to conclude a road trip with a 2-2-1 record.
"We've played as well as we can. We're a different team than we were last year," Sutter told the team's official website. "We need great goaltending and we need guys to score big goals. Usually that comes out of your top guys."
T.J. Oshie has been that recently for the Blues with three goals and three assists on the streak, including an overtime winner in Saturday's 3-2 victory at Colorado. Oshie also has three goals in his last three games against the Kings.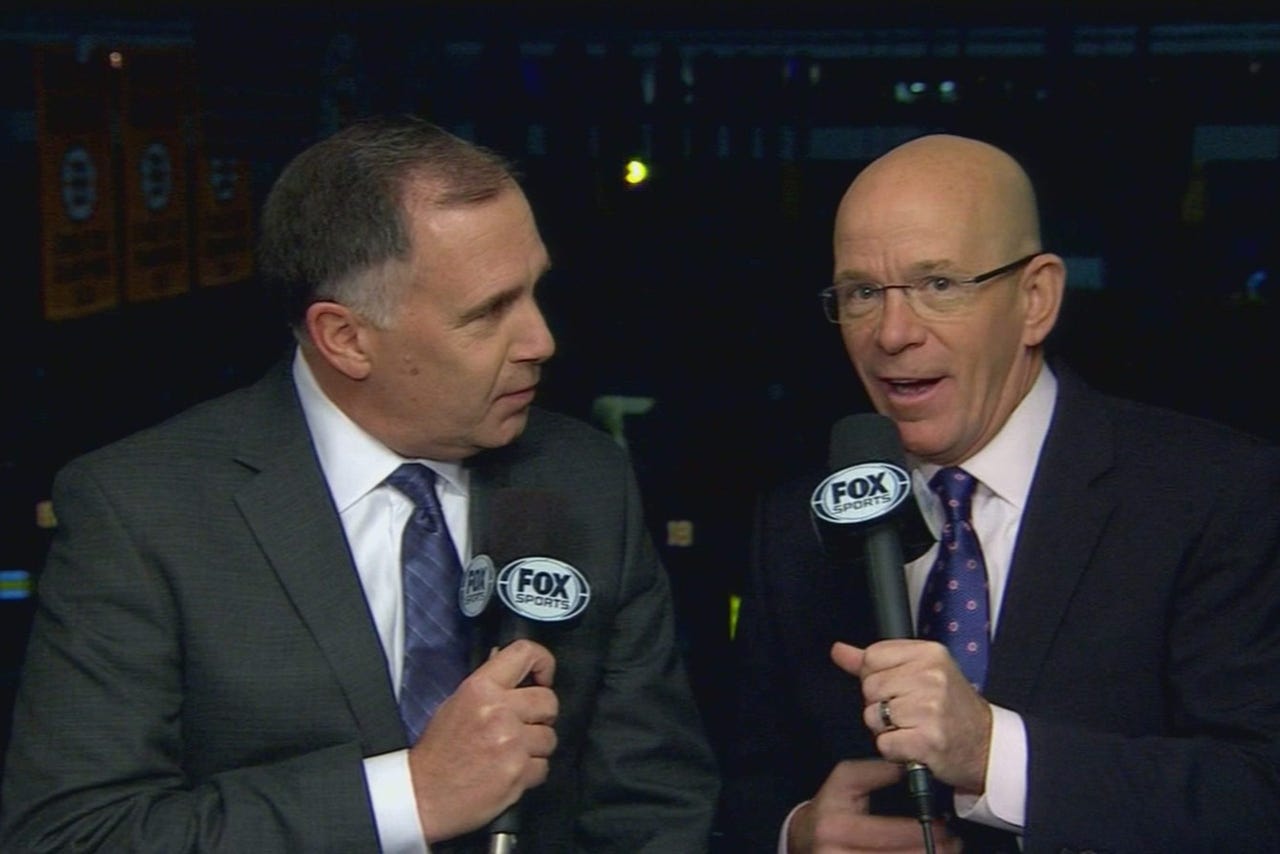 FOX Sports Midwest coverage of the Kings-Blues game begins at 6:30 p.m. Tuesday with Blues Live.
The Blues got a goal and an assist Saturday from Kevin Shattenkirk, who has two goals and six assists in the last five games. The goal came on the power play, which is 6 for 16 on the streak after a 0-for-17 slump. The Kings' power play is 3 for 32 over the past 10 games.
Paul Stastny didn't score against the Avalanche - his former team - but has four goals in four games after managing just three in his first 18 with the Blues.
Factor in point streaks from Vladimir Tarasenko (five), Alex Pietrangelo (four) and Barret Jackman (four), and St. Louis is providing plenty of support for Jake Allen and Martin Brodeur.
Allen stopped 23 shots against the Avalanche to give him consecutive victories, but he's never faced Los Angeles.
Brodeur has won his last two appearances with a 1.80 GAA after allowing four goals in a loss to Nashville for his St. Louis debut. Brodeur hasn't faced the Kings since the 2012 Stanley Cup Final, which dropped him to 2-6-0 with a 2.53 GAA in his last nine starts against them.
While the Kings prevailed against the Blues in the shootout, they fell 4-3 in a shootout in Toronto on Sunday, dropping them to 2-0-6 past regulation.
"These overtime and shootout games, we just have to pull through somehow," said Marian Gaborik, whose third-period goal gave Los Angeles a lead after it fell behind 2-0 in the first.
It was his first point in five games, and his nine for the season account for the worst per-game mark (0.47) of his career. He does have two goals and four assists in his last five against St. Louis.
Jonathan Quick has remained strong through the Kings' struggles, posting a 1.79 GAA this month.
He made 43 saves against the Blues two months ago for a sixth straight win in the series, including the playoffs. His dominance in the series dates back even farther, with a 14-3-0 record and 1.23 GAA since the start of 2011-12.
---