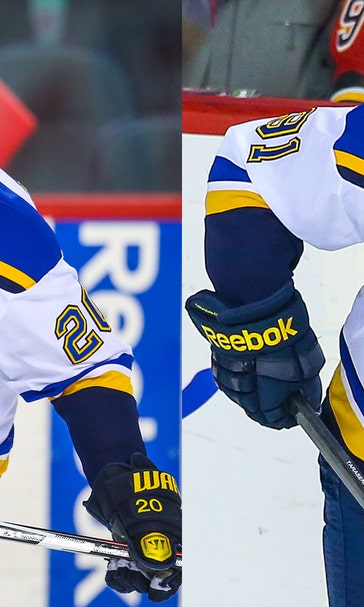 Blues players help kick-start fan base for St. Louis' new pro soccer club
April 13, 2015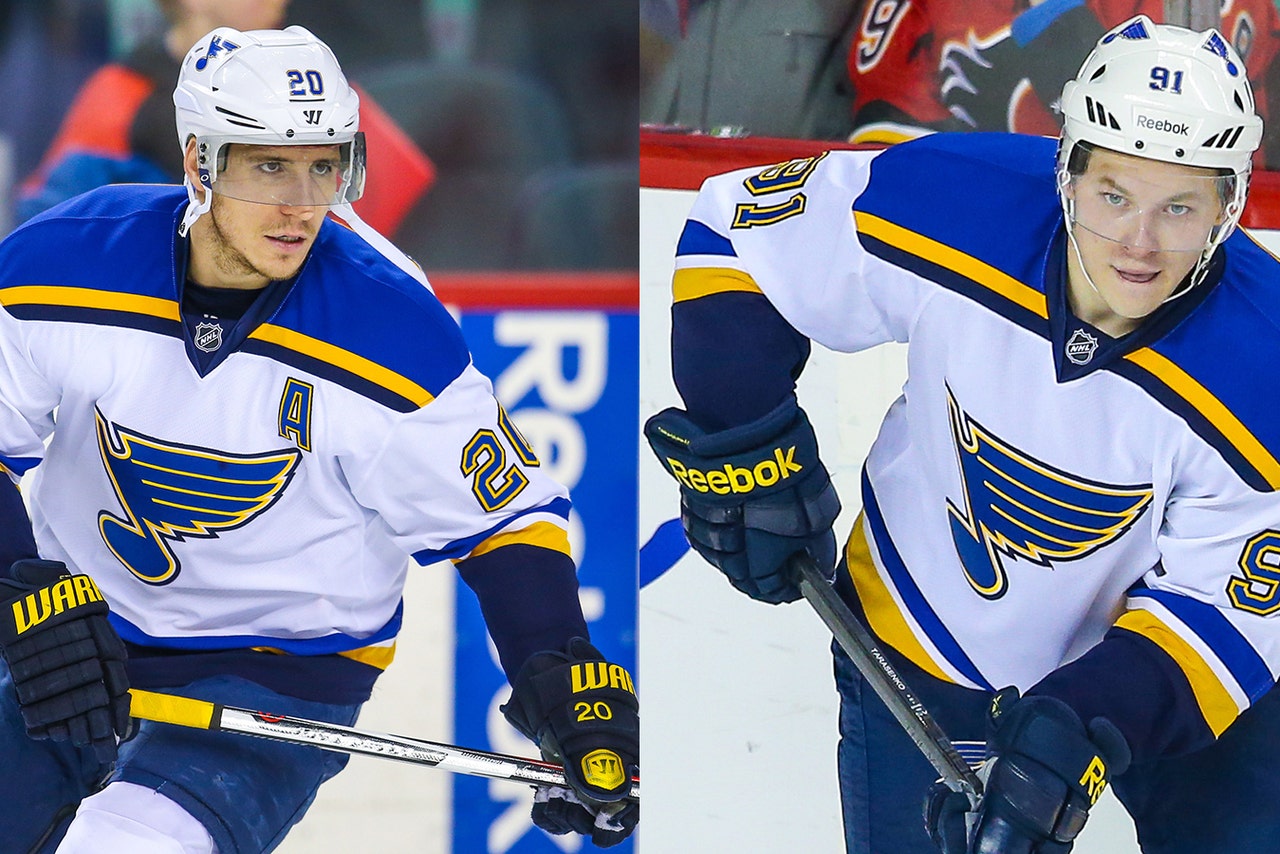 ST. LOUIS -- A new pro soccer team in St. Louis is getting two big assists building its fan base.
The St. Louis Football Club, a United Soccer League expansion franchise, kicked off its inaugural season in March, and while the city has always opened its heart to soccer, celebrity support for a fledgling organization never hurts. Alexander Steen and Vladimir Tarasenko -- the St. Louis Blues' top-scoring forwards -- are avid soccer fans. And when Steen heard about the new kids on the block, he was ready to help out.
There was already synergy between the two organizations, as St. Louis FC's CEO, Jim Kavanaugh, is one of the Blues' owners, and a few FC employees also had connections to the hockey franchise. Steen's interest, however, was twofold: He wanted to show support for a local endeavor, but he also brought a fan's passion to the project -- a guy who tweets about how many burpees he has riding on the Chelsea-Manchester City match clearly has an affection for the beautiful game. 
He began following the club on social media and tweeting messages of support, showcasing the club's name before his massive Twitter following. (Tarasenko proved a reliable retweet.) St. Louis FC references began to fill Steen's timeline, just like those he made about Man City.
He took the initiative to secure a jersey after he saw the club announce its upcoming release via social media. Unable to get one online, Steen went to Blues vice president of public relations Mike Caruso, whose brother works for St. Louis FC. Caruso was able to help secure the jersey. Tarasenko got one, too.
"It was really just them kind of taking an interest in the team, and really getting excited about it and getting other people excited about it," Tom Rodgers, St. Louis FC's communications manager, said of the duo. "All the tweets and stuff they've been sending out -- that isn't something where we asked them to do that. They just do that on their own. So the fact that they're willing to support a start-up team like us is just awesome."
This season marks Steen's seventh in St. Louis, and time has made him familiar with the understated but rich soccer history and fandom the city enjoys. He's had conversations with the equipment staff about it, and made note of the marquee games the city hosted, like the Manchester City-Chelsea match in 2013. Now, he's happy to help promote the game in a place he's called home. 
"It's really great for us to have well established athletes like them supporting us right from the beginning," Rodgers said. "That really helps get people on board."
The club played its first home game of the season Saturday, the same day Steen and Tarasenko took the ice for the Blues' final regular-season game. The duo, along with teammates Chris Butler and Paul Stastny, still made it out to the park that evening to support the club.
"When you have guys like Alex Steen and Vladimir Tarasenko, who are superstars in St. Louis," Rodgers said earlier this week, "when people see those guys supporting, there's gonna be a lot of people who are more inclined to support (it) themselves."
You can follow Elisabeth Meinecke on Twitter at @lismeinecke or email her at ecmeinecke@gmail.com.
---