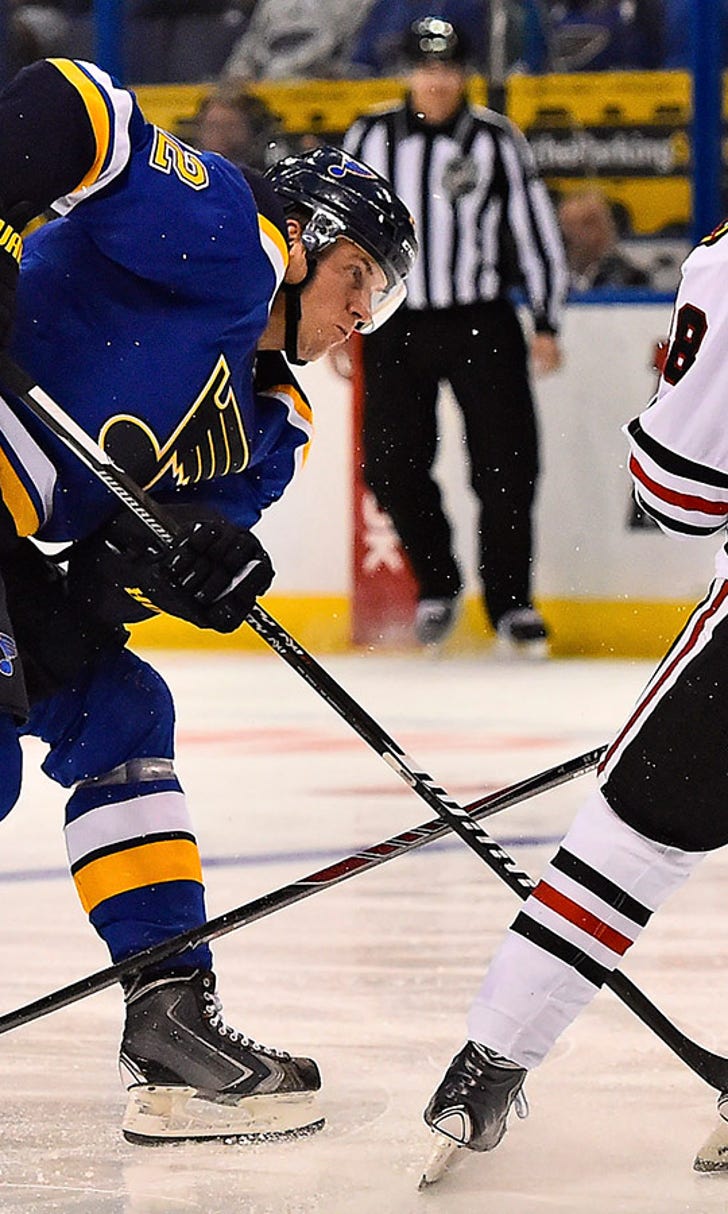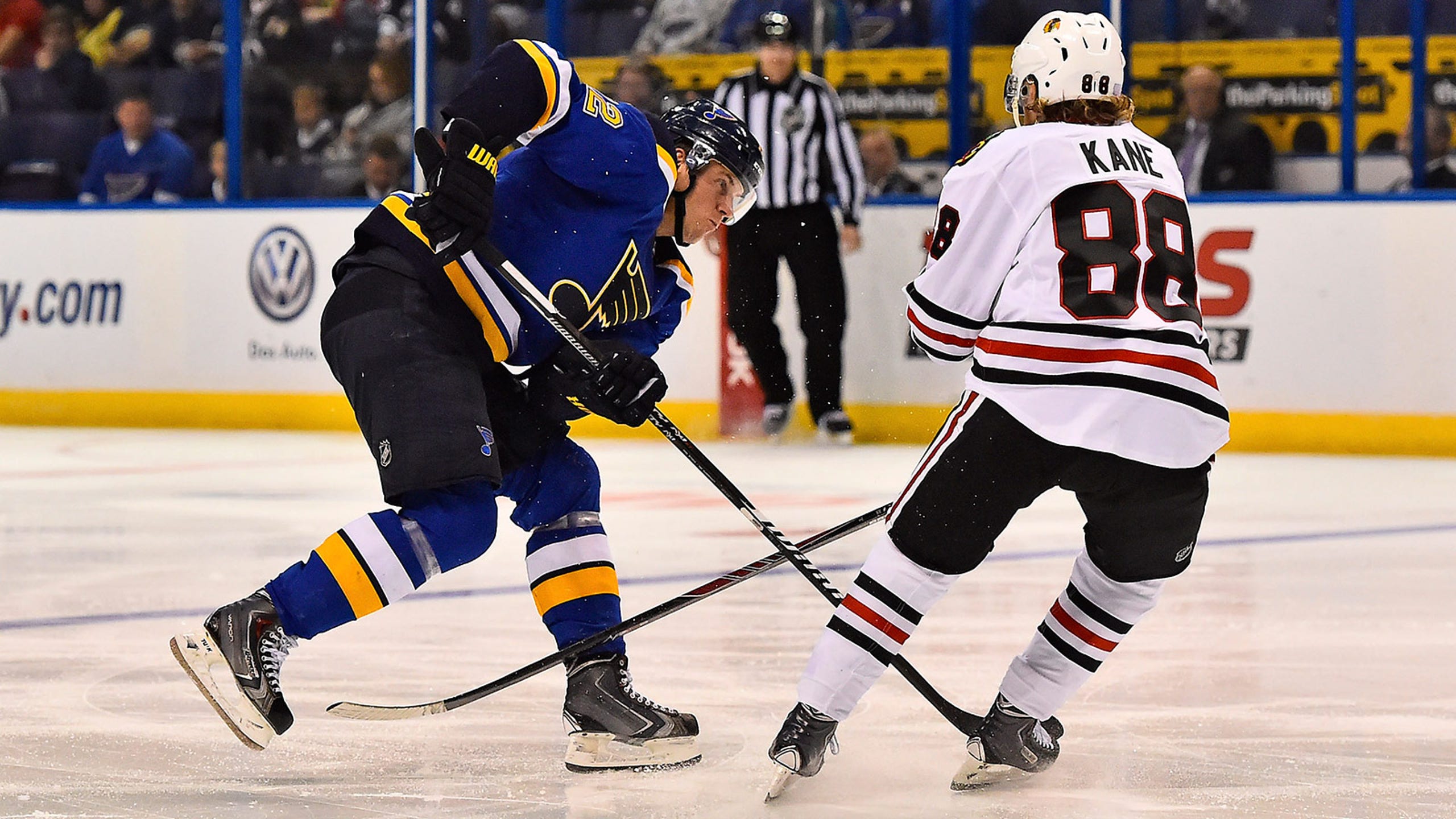 Blues having offensive issues, but Shattenkirk isn't among them
BY foxsports • October 30, 2014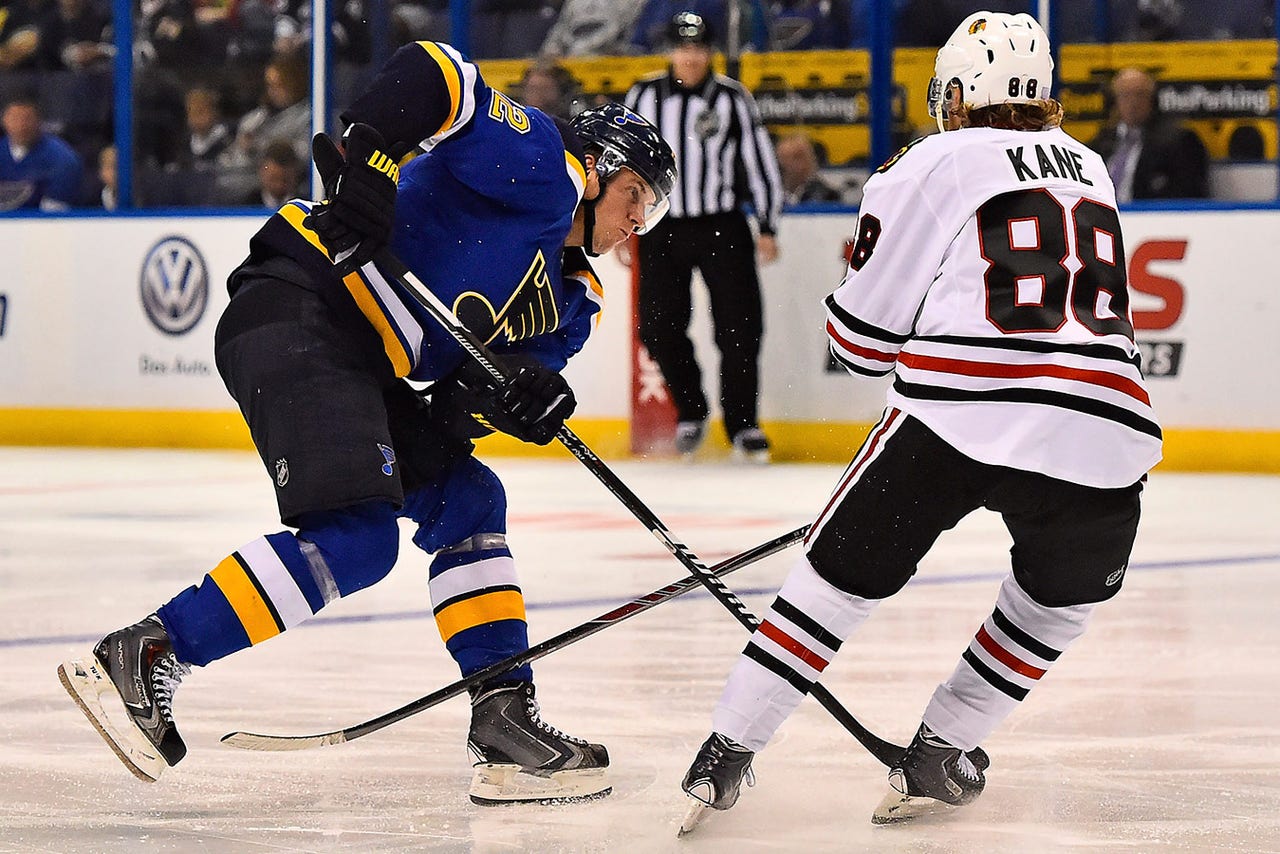 ST. LOUIS -- More energy and extra focus on offense are paying off for Blues defenseman Kevin Shattenkirk.
The 25-year-old's seven assists through eight games lead the team and rank 17th in the NHL, stats made all the more impressive by the fact that St. Louis has played fewer games than 23 of 30 teams. Only San Jose's Brent Burns has more than Shattenkirk's eight points, and the Sharks have played 11 games to the Blues' eight.
"I'm trying to play a little more aggressive offensively this year," Shattenkirk says. "The power play's been good, which is somewhere where you get a lot of points from as an offensive defenseman."
Indeed, five of his seven assists have come on power plays, and he even scored his first goal on an open wrist shot from near the left faceoff circle when the Blues had a man advantage in a 4-1 loss to Vancouver. Shattenkirk skated in unnoticed on the back side and didn't miss his chance, showing why he led St. Louis defensemen with 10 goals last season.
A strong shot from near the blue line helps create goals off rebounds or deflections, and Shattenkirk knows the value of a quick breakout pass. But coach Ken Hitchcock says it's more what the fifth-year veteran does in defensive positions that makes him an offensive catalyst.
"I think sometimes you can allow defensemen to attack the rush more when the other team has the puck because they've got great anticipation and Shatty's got that," Hitchcock says. "He knows how to attack and close gaps moving forward as much as he does skating backwards."
The approach isn't anything new for Shattenkirk, who finished with 35 assists a year ago, good for third on the team behind defenseman Alex Pietrangelo and forward T.J. Oshie. A big reason for the improvement so far can be attributed to better conditioning, which Hitchcock says has Shattenkirk in the best shape of his life.
Whether he can remain active on both sides of the ice could determine whether Shattenkirk sets a new season high in points and assists for a second consecutive season. Hitchcock says Shattenkirk simply "ran out of energy" last spring, especially after returning from two weeks with Team USA at the Olympics in Sochi.
The aggressive style of play includes some risk, but the Blues are more than willing to take that chance considering how well Shattenkirk seems to be able to read opponents on the attack. Plus, St. Louis needs all the offensive help it can get with the continued absence of top center Paul Stastny, along with concussions suffered Tuesday at Dallas that Hitchcock says will keep forwards David Backes and T.J. Oshie out Thursday night against Anaheim.
"Sometimes (points) come, sometimes they go," says Shattenkirk, whose seven assists have come in just three games. "That's kind of the way it goes, especially for me, so I try to remember that and just keep trying to play the same way through it all."
Assists are inherently dependent on teammates as well, and Shattenkirk knows he's been fortunate to play significant minutes with Jori Lehtera and Vladimir Tarasenko. They've combined for 15 points, and St. Louis goals leader Jaden Schwartz also joined their line at times early in the season.
He scored a power-play goal assisted by Lehtera and Shattenkirk in a 6-1 win over Arizona, and Tarasenko has scored three of his four goals on assists by Shattenkirk. While the Blues' starting line has struggled through injuries and an uncharacteristic slump by Oshie, it's Lehtera and Tarasenko who have emerged as the most dangerous tandem, especially after scoring all four goals in Tuesday's 4-3 win at Dallas.
Watch the Blues Live pregame and postgame shows before and after every St. Louis Blues game on FOX Sports Midwest.
"They really work well together," Shattenkirk says. "They're two guys who seem to just know how the other plays, and when you're on the ice with them you try to get in the right areas and just get them the puck as quickly as you can offensively."
He's done that well to this point, providing the perfect complement to the young forwards. St. Louis ranks 20th in the NHL with 2.5 goals per game and has had its share of offensive problems in need of correction, but the play of Shattenkirk isn't one of them.
You can follow Luke Thompson on Twitter at @FS_LukeT or email him at lukegthompson87@gmail.com.
---