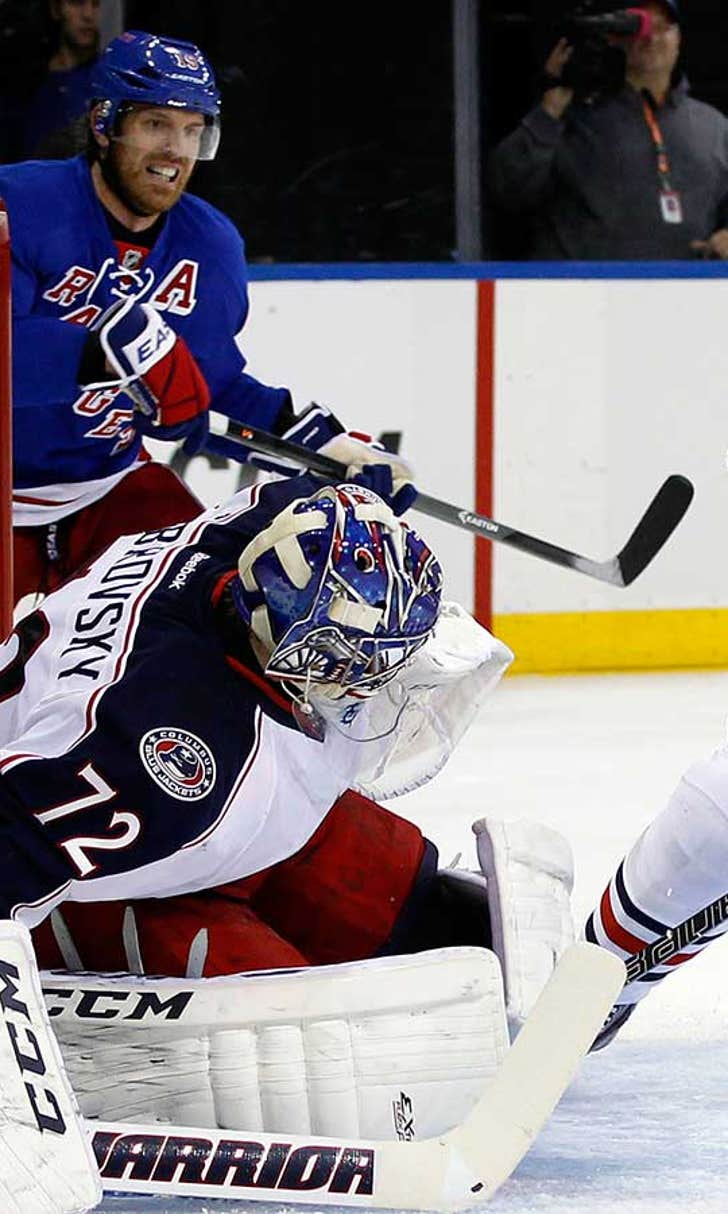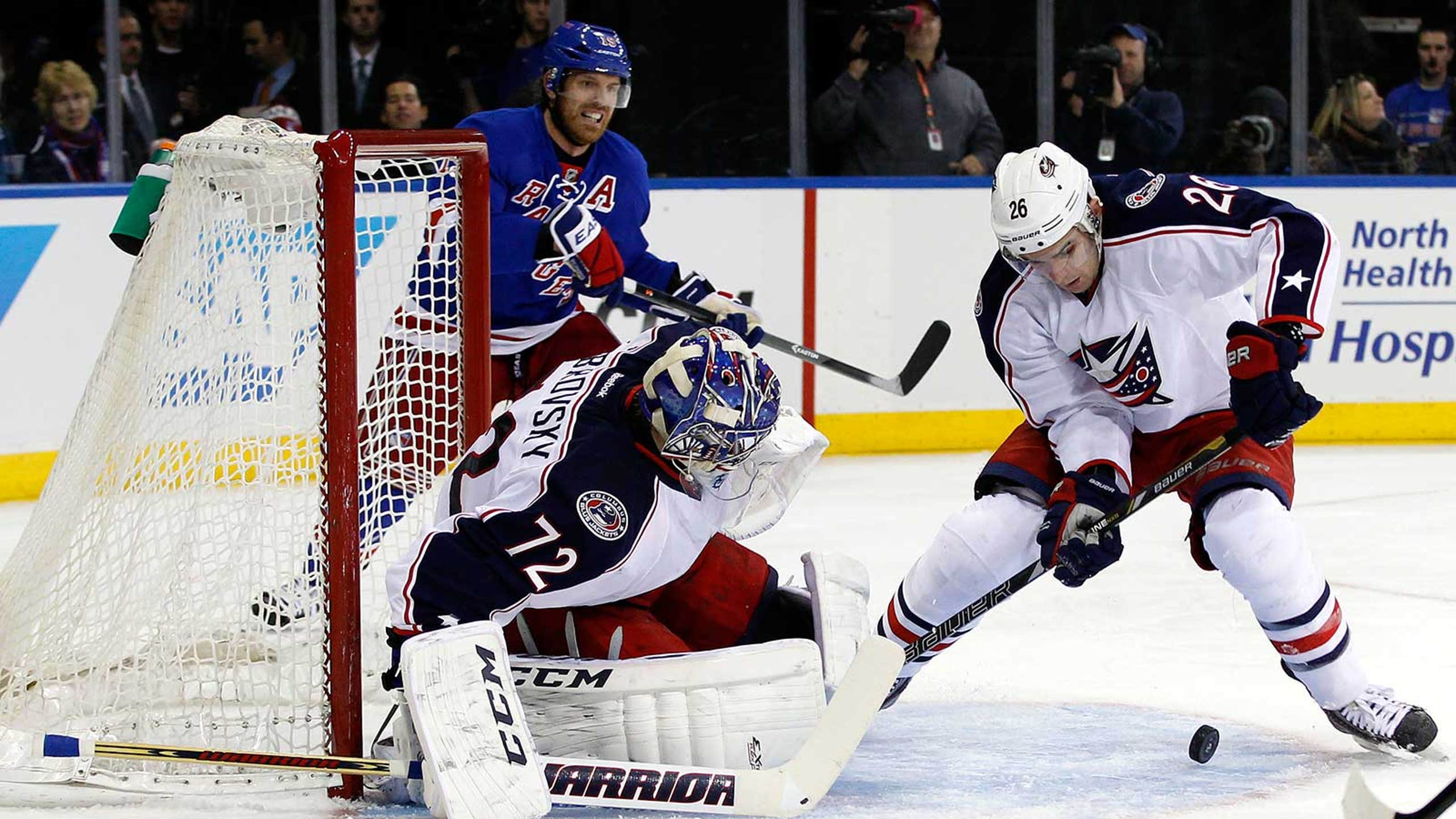 Blue Jackets displaying depth prior to stretch run
BY foxsports • February 2, 2014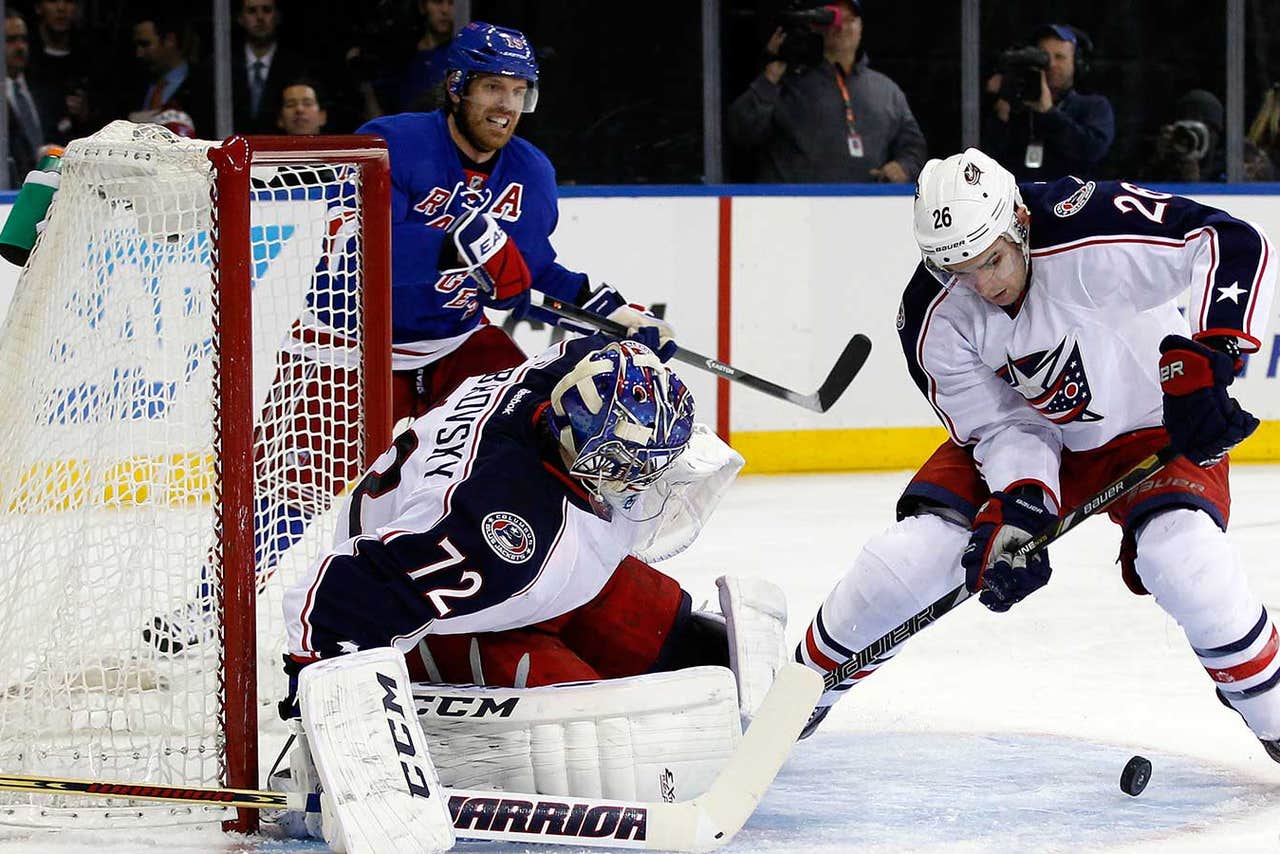 With 27 games to go in the regular season, and three before the Olympic break, Columbus moved into third place in the jumbled mess that is the Metropolitan Division. Although not a definitive statement "win," the 4-1 victory over the visiting Florida Panthers on Saturday night earned them a very much valuable two points.
"It didn't feel like a 4-1 game for us," said Columbus head coach Todd Richards. "Give Florida a lot of credit. They came out in the second period and really came after us and put us on our heels. They were winning battles and we weren't, thus we spent a lot of time in our own zone. But our goalie was very good and we were an opportunistic group."
The line of Nathan Horton (4-5-9, 15 games), Ryan Johansen (22-20-42, 55 games) and Boone Jenner (9-7-16, 45 games) was positively in beast mode in the first period. They finished the night with 2-4-6, +5. The fast-developing chemistry between the three of them is a very good thing for Columbus as they enter the stretch run to the playoffs. This is a line that teams are finding very tough to play against.
"There's no reason to change it coming off of tonight's game," said Richards. "The two goals that they had, (talk about) Boone's first, coming out of the zone, two on one. But really, the second goal... Boone makes a great play to Joey (Johansen), Joey deposits it into an empty net.  
"But to me, the play was made by Horton. He got the puck at the blue line and showed a lot of poise to be able to hold onto it for a second. Then he made a great pass to Boone, and Boone finished it off by making a nice play to Joey. To me, that whole play was the poise (shown) by Horton."
That is the experience of a 10-year veteran of the NHL and a Stanley Cup champion. Horton knows when to hold 'em and knows when to fold 'em.
"Most guys will get that and somebody comes at them, they'll feel like they're getting squeezed off and dump it into the corner," Richards said. "He had enough confidence and poise with the puck to hold onto it and then make a great play."
In just the last two games, this line has combined for 4-5-9, +9. They have size, speed and skill.
"They both open up so much space," said Horton. "Boone works so hard and creates many turnovers. He's got a good skill set.
"Obviously when Joey (Johansen) has the puck, good things happen. That's kind of how it is. You give him the puck whenever he's open and you know you're going to get it back or a play is going to come out of it."
Along with this new line combination clicking, the fourth line "energy" guys of Derek MacKenzie, Mark Letestu and Corey Tropp have earned the trust of the coaches and are contributing like a fourth line never really has on a consistent basis for Columbus. Over the last five games that they have played together, they are a combined 5-7-12, +5.
Tropp, picked up off waivers in November from Buffalo, seems to have found a home. After the Florida game, his teammates gave him the belt and crown, displayed proudly next to his stall. He earned that through hard work and his consistent play on the ice.
The standout play for him versus the Panthers was a no-look back pass, across the goal mouth to the wide open Letestu for a goal.
"I took a little peek and saw him out of the corner of my eye," said Tropp. "That was a play that I felt comfortable with."
He knows, understands and has embraced the role that he plays for the Blue Jackets.
"Obviously, in the role I'm playing, it's just working hard and when you do get those opportunities to make plays and try to execute them, but it's also staying within the team structure and doing your job on a nightly basis," Tropp said.  
He has a humble quality about him, like most hockey players, when talking about his play on the ice.
"I've always been a big believer in hard work breeds success. If you're not working, you're not going to have it.
"I think all three of us (MacKenzie, Letestu), even Blake Comeau or Jared Boll, whoever's on the fourth line, is going to come in, play their role and work their (expletive) off. We're all going to do the little things that help the team go the distance."
Richards was able to roll all four lines throughout the month of January as the club went 10-4-0. Successful, Stanley Cup contending teams do this. And so too, do the Blue Jackets. With 27 games to go, the stretch run is on. With contributions coming from all on a consistent basis, there's no telling just how far they can go or what this team might accomplish.
And that, my friends, is a very refreshing thought.
---