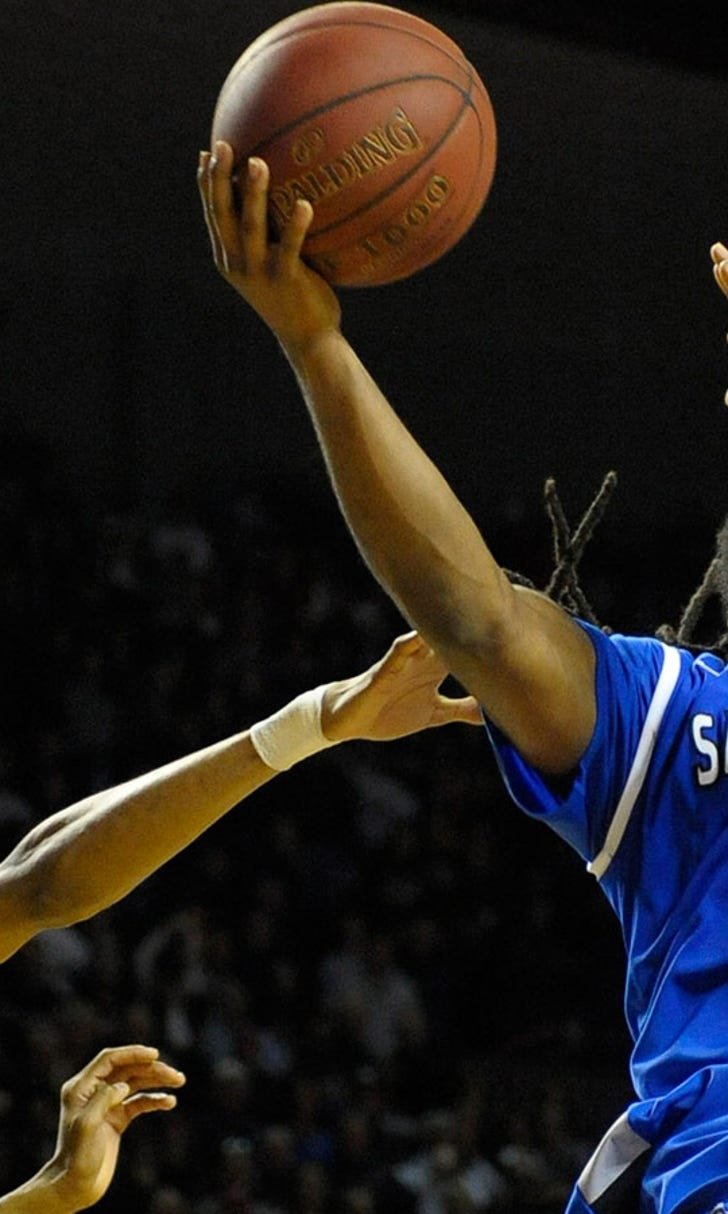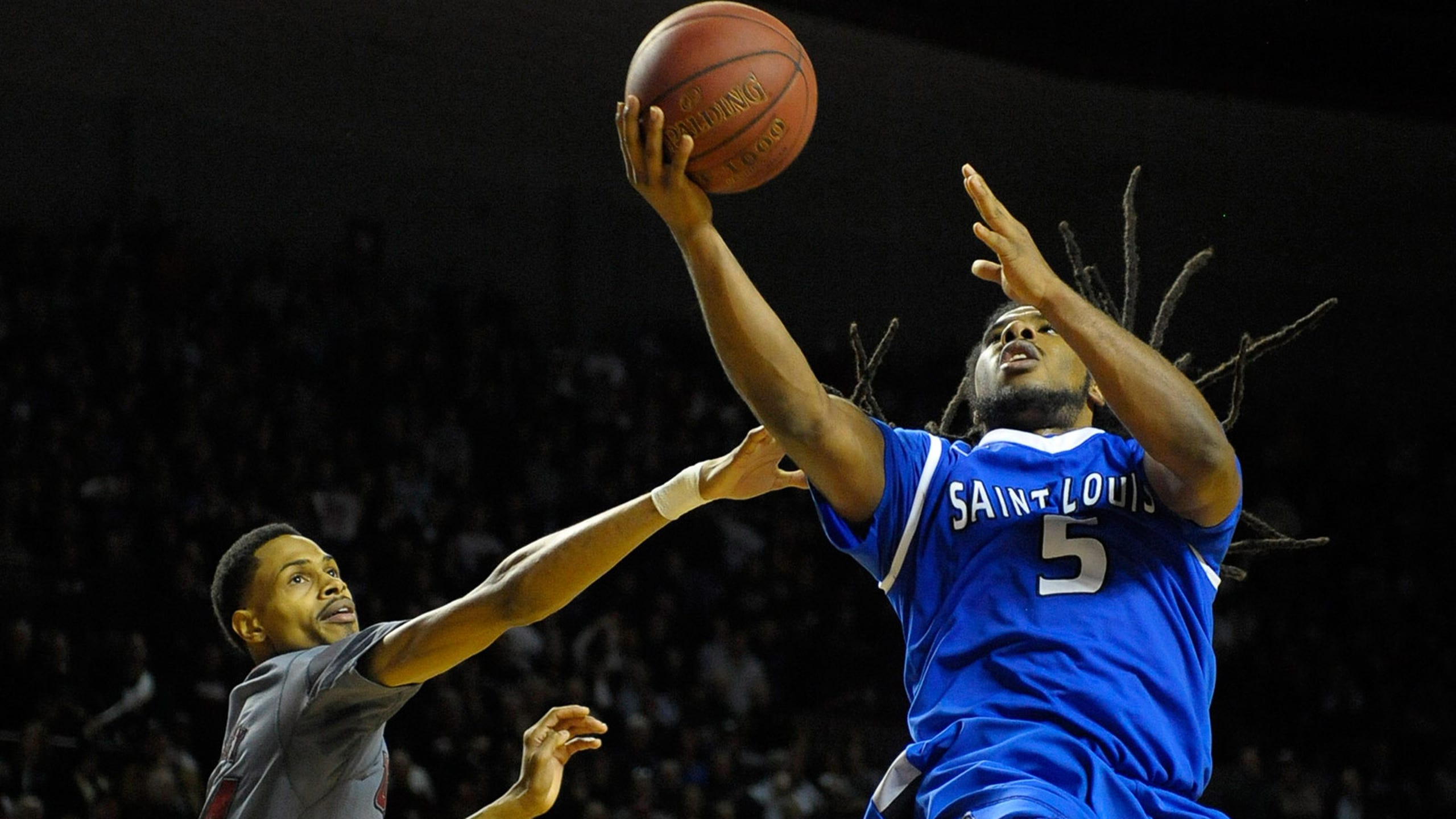 Billikens roll into Brooklyn looking to capture more A-10 hardware
BY foxsports • March 13, 2014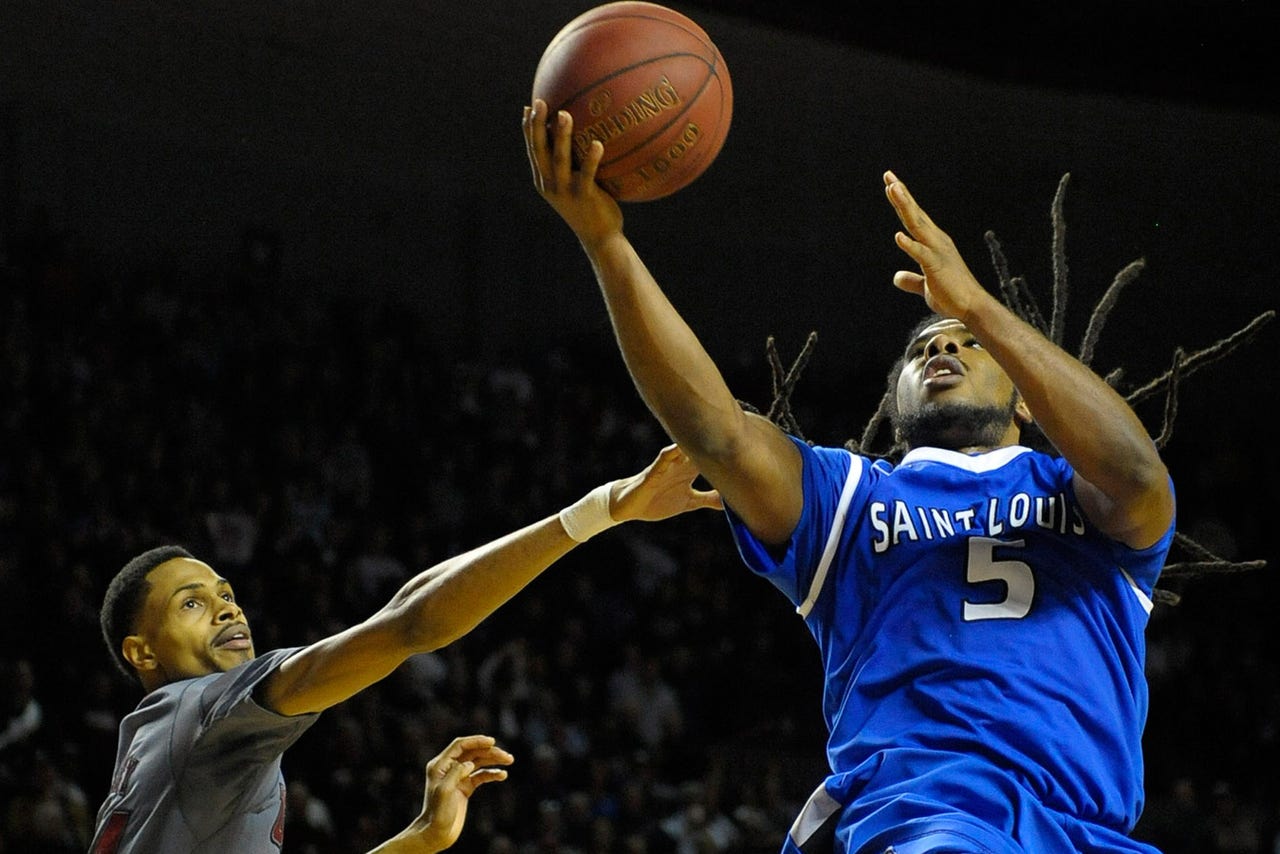 The Saint Louis Billikens have been busy since wrapping up the regular season Sunday with a 64-62 win at Massachusetts that secured their second straight outright Atlantic 10 Conference championship.
The No. 18 Billikens (26-5 overall, 13-3 A-10) then visited the West Point campus in New York, where coach Jim Crews led Army's basketball team from 2002-09.
On Tuesday, SLU racked up several conference accolades. Senior guard Jordair Jett, who scored the game-winning basket at UMass, was selected as the Atlantic 10 Player of the Year and was joined on the first-team all-conference list by senior forward Dwayne Evans. Crews was named Coach of the Year for the second consecutive season.
It hasn't all been sightseeing and picking up trophies this week for the Billikens. This break in the action -- the benefit of earning a bye at this weekend's Atlantic 10 Conference Tournament in Brooklyn -- also gave Crews' crew a chance to heal up and rest after a long regular season that took its toll down the stretch.
"As the season goes along you're trying to win the regular-season conference championship, and those games can come pretty quick on you," SLU assistant coach Tanner Bronson said. "For us, the way our schedule was set up, I think we ended up with six games in a row where we played two every week. So it came up pretty quick. I think playing at UMass Sunday and then not playing till Friday gave us a chance to get a day of rest, kind of work through some stuff for us to make us better and get ready for the postseason."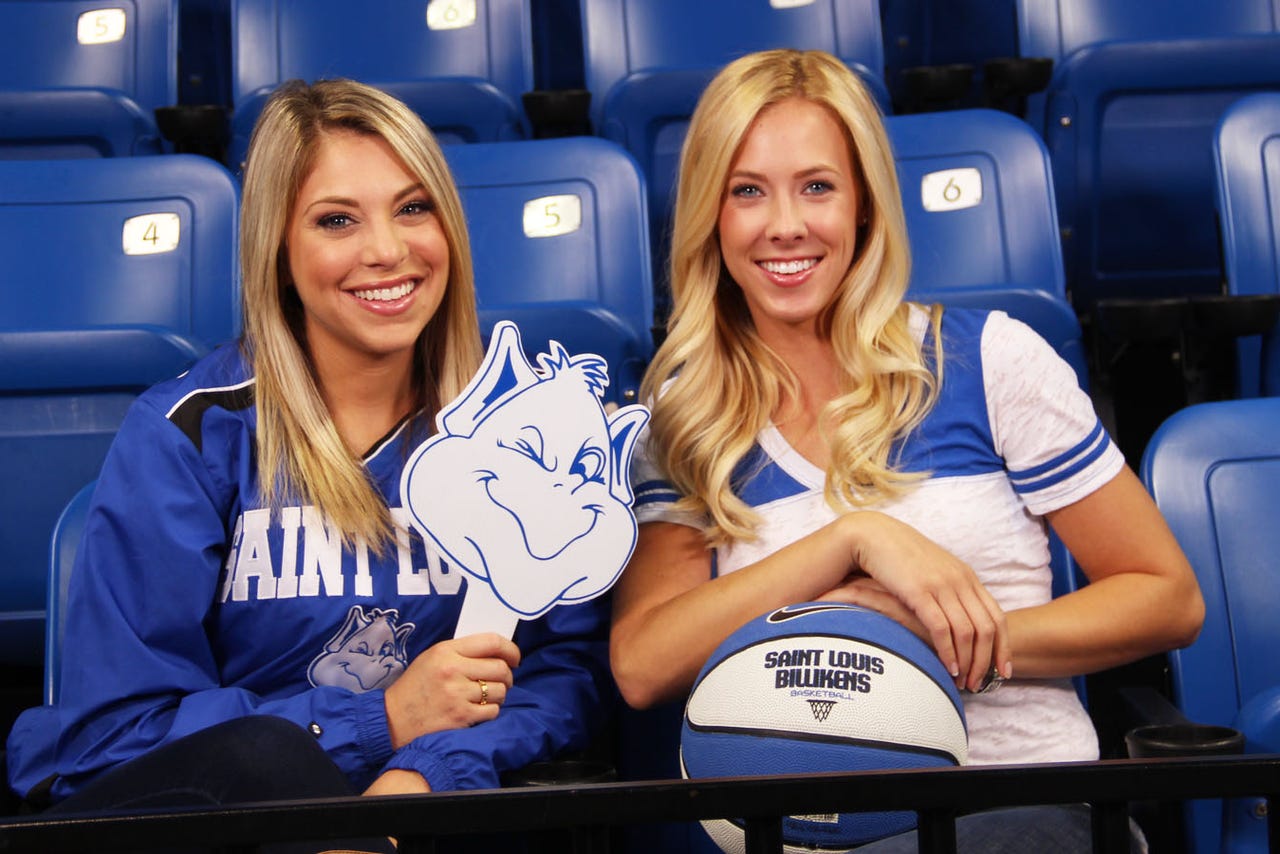 FOX SPORTS MIDWEST GIRLS: Read their bios, check out their upcoming appearances and view their photo galleries and videos.
Jett and Evans both experienced bumps and bruises over the past few games, and poor second-half performances in their late three-game losing skid point to tired legs from a starting five that logged heavy minutes. At worst, these four days between games will give SLU a chance to hit the reset button and refocus.
"I think everybody's doing good," Bronson said. "I think at this time of the year, it's nothing out of the ordinary from any other team having any bumps or bruises or any kind of pain they are dealing with. Those guys have had a chance to kind of rest since they haven't played a game since Sunday, and I think they are feeling pretty good and ready to go."
The top-seeded Billikens will play No. 9 seed St. Bonaventure in the quarterfinals at 11 a.m. CT on Friday.
The Bonnies (17-14) beat No. 8 seed La Salle 82-72 in the first round of the A-10 tourney on Thursday as four players scored in double figures, led by 7-foot center Youssou Ndoye, who recorded a double-double with 19 points and 10 rebounds.
"It's going to be a challenge for us to beat them," Bronson said. "For us, we've taken the same philosophy we have all year. It's one game at a time. You're only given 40 minutes. If you do well enough to earn another 40, that's great. If not, you're going home. That's just the way it is this time of the season.
"This week we were really trying to focus on us getting better. And now that we know our opponent, we're really trying to focus in on beating St. Bonaventure tomorrow."
SLU beat St. Bonaventure 66-60 on Jan. 15 at Chaifetz Arena behind 18 points from Evans, 15 from Jett and 11 rebounds and three blocked shots from Rob Loe. SLU out-rebounded St. Bonaventure 45-32, but was unable to pull away late because it missed six of its final seven free throws in the final 49 seconds.
"It's not easy to score against them, it's not easy to defend them," Crews told reporters after that victory. "I'm not right very often. but I was kind of right going into this game. I knew it'd be just a knockdown, drag-out possession game."
"I'm not going to say we were lucky to get this win," Evans said then. "But we've got to be better."
The winner of that game will meet fourth-seeded Saint Joseph's or fifth-seeded Dayton in the semifinals Saturday for the chance to advance to the championship game at noon Sunday. Dayton beat Fordham 87-74 on Thursday to advance to the quarterfinals.
The Billikens beat Saint Joe's by 16 points on the road on Feb. 5 but split their two meetings with Dayton, winning by eight on the road Jan. 11 and then losing the rematch at home by five March 5.
That loss was the third in a row for the Billikens down the stretch, which followed their remarkable 19-game win streak. Of course, SLU followed up that loss to Dayton with the win at UMass, which gave the Billikens some positive momentum going into this week and the A-10 tourney.
"I think having an older group definitely helps, but you lose a couple in a row sometimes. You're trying to figure out a way to get that kind of feeling back where you're feeling really good about yourself," Bronson said. "But the one thing with our guys is they approached -- we won, I think, 19 games in a row at one point -- they practiced after winning 17 the same way as they do after they lose two or lose three.
"So I think that's what's really unique about this group. They are not too high about those wins and they are not too low about those losses. They know they have to come in every day and work hard and get better.
"A lot of coaches say stuff like that, but this group of five seniors, they've done that over their career and I think that's been a really positive thing for us."
---