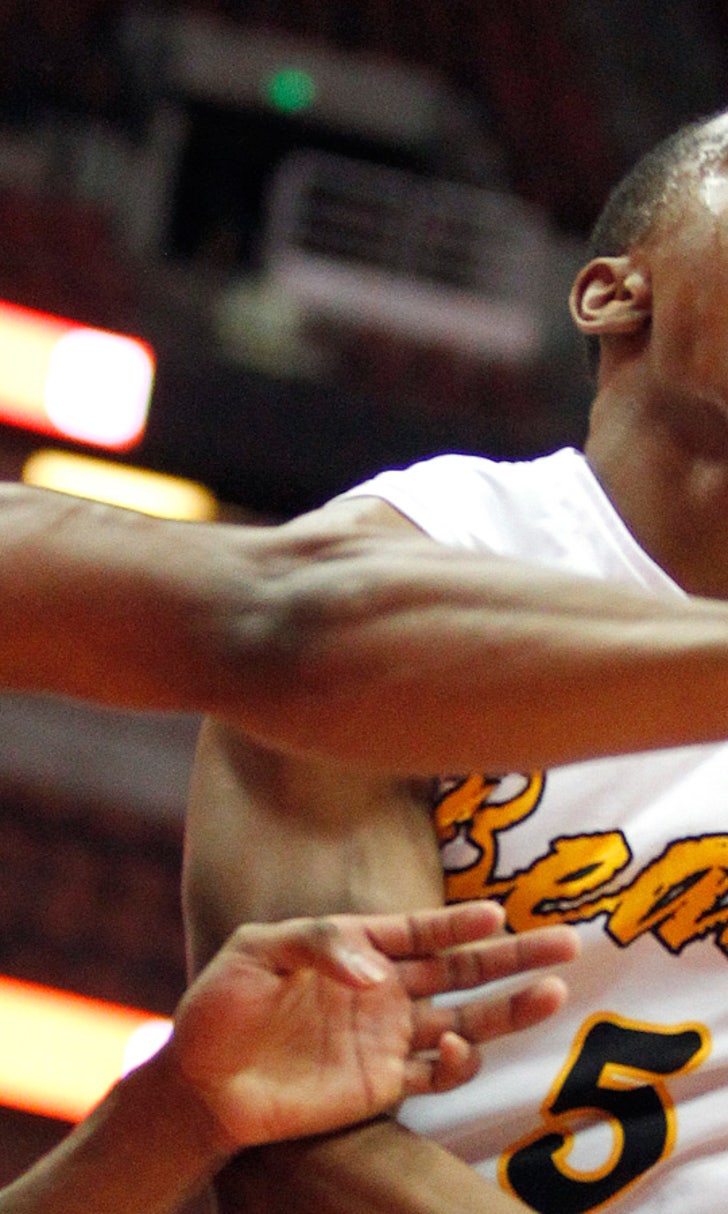 Big West Tournament: CS Northridge ousts Long Beach State
BY foxsports • March 15, 2014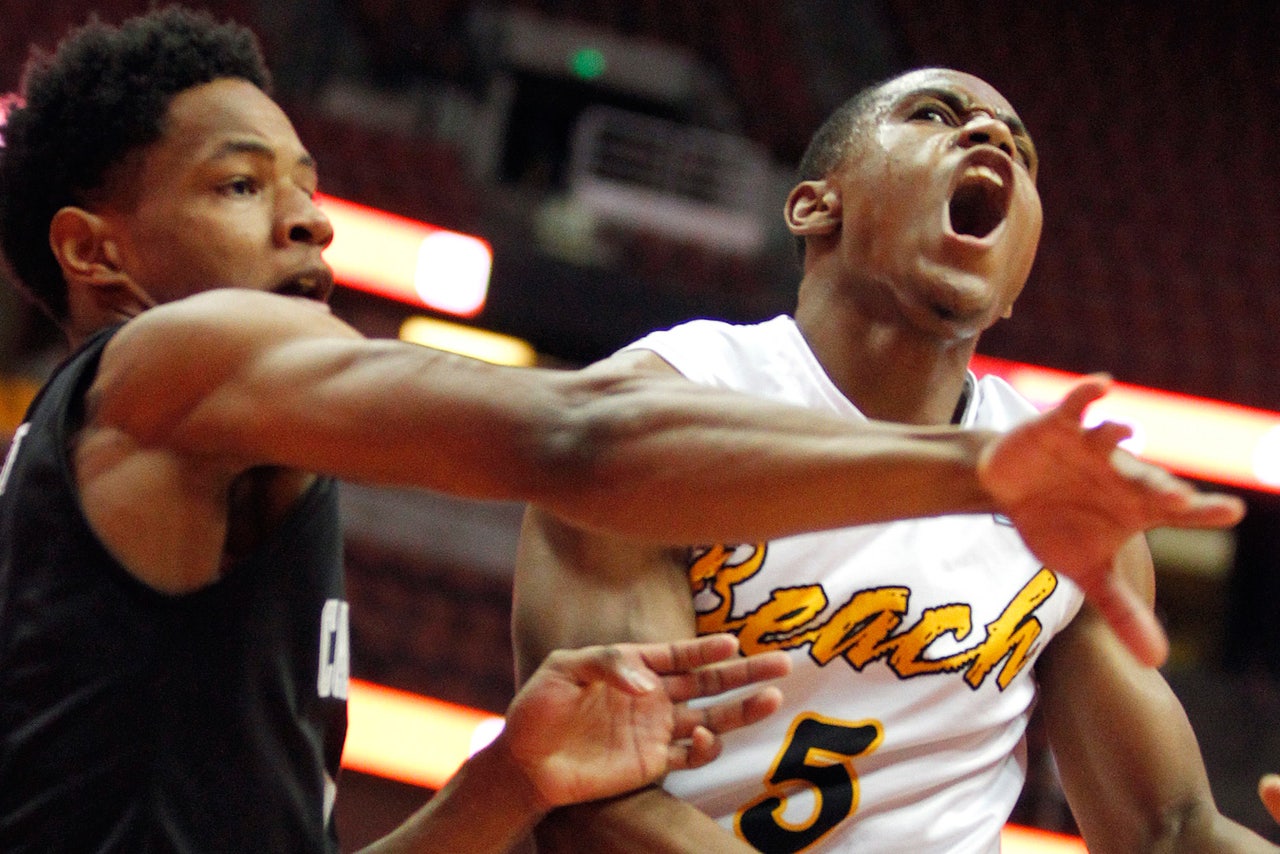 ANAHEIM, Calif. -- The only way the Big West Championship final round could be more unlikely is if the game were to move from the Honda Center to the moon. 
Shortly after No. 7 seed Cal Poly knocked off the tournament's top team, the fifth-seeded team in Cal State Northridge - the one that hadn't even made the conference tournament in the two seasons prior - knocked off one of the favorites in No. 3 seed Long Beach State in an 82-77 win at the Honda Center in Anaheim Friday night. 
It would be the underdog story that everyone loves during March but no one knows which team is the underdog.
CSUN head coach Reggie Theus maintains that his team, although seeded higher, is the underdog in this case.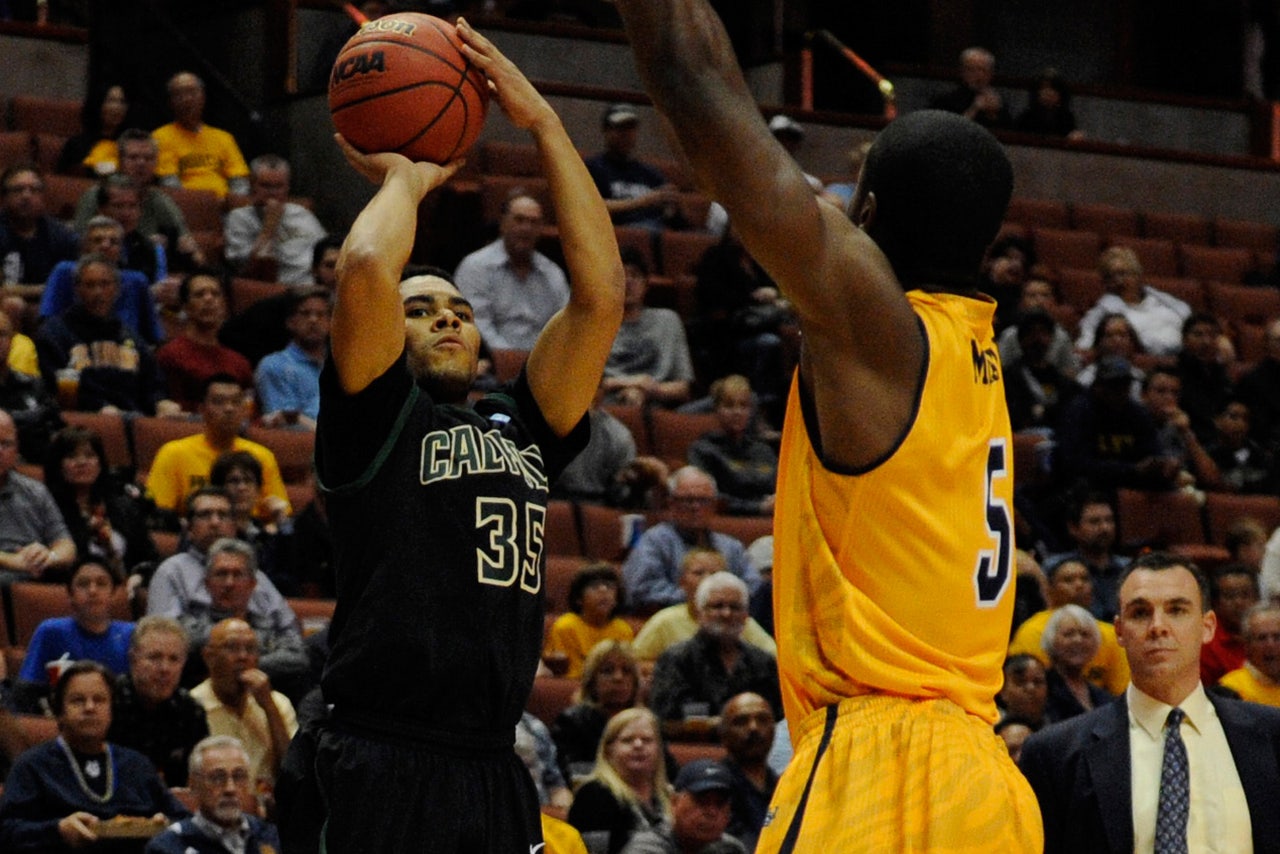 Big West Tournament: Cal Poly upsets UC Irvine in semis
"Cal Poly beat us twice throughout the season and I guarantee you that tomorrow they'll be picked to win," Theus said. "Tournament basketball fits their style."
But the tournament format clearly suits the Matadors (17-17) as well. They have now weathered two extremely close and tough games, surviving overtime Thursday night and hot-scoring runs by one of the most athletic teams in the conference Friday night. They did so using a balanced scoring effort of their own with 27 points from Stephan Hicks and 21 from Josh Greene against The Beach (15-17).
But the key to their game has been getting to the free-throw line. The top free-throw team in the country has also been the top free-throw team at the Honda Center converting on more than 86 percent of charity shots. They have missed only eight in two games and have netted 51.
Hicks was a perfect 13 for 13 from the line Friday while Greene, No. 6 in the country in free-throw percentage, made 8 of 9 and it was clutch free-throw shooting that helped push them past the 49ers after they came back with a 17-3 run.
"They got to the line a lot," said head coach Dan Monson. "We were right there but it became an offensive game and our percentage of winning offensive games goes down. They are very talented offensively and we didn't disrupt them enough."
But Long Beach's offense did match most of CSUN's. Captain and All-Big West point guard Mike Caffey scored 19 points, Tyler Lamb and A.J. Spencer both had 16 and David Samuels had 12. They distributed well and took advantage of turnovers, scoring 16 on Northridge miscues but one final run couldn't be made.
Long Beach State hasn't had a down season since Dan Monson took over in 2008. It was the year after winning the Big West Tournament, a senior-laden team had all departed and Monson was left to clean up the mess made by former head coach Larry Reynolds amidst heavy recruiting sanctions. Monson has transformed The Beach into one of the trendiest mid-major programs, but this season they failed to live up to the expectations and failed to defend their back-to-back Big West titles after dismissing key players in the spring.
"Theres no magic formula or magic wand. We have everyone but Dan Jennings back. We have some good high school kids we've signed early," Monson said. "We took a little step back this year, but we also knew that that when we made the changes last spring that may have to take a little step back to take a few steps forward. 
"And we're still going to take those few steps forward. I'm confident in that."
---