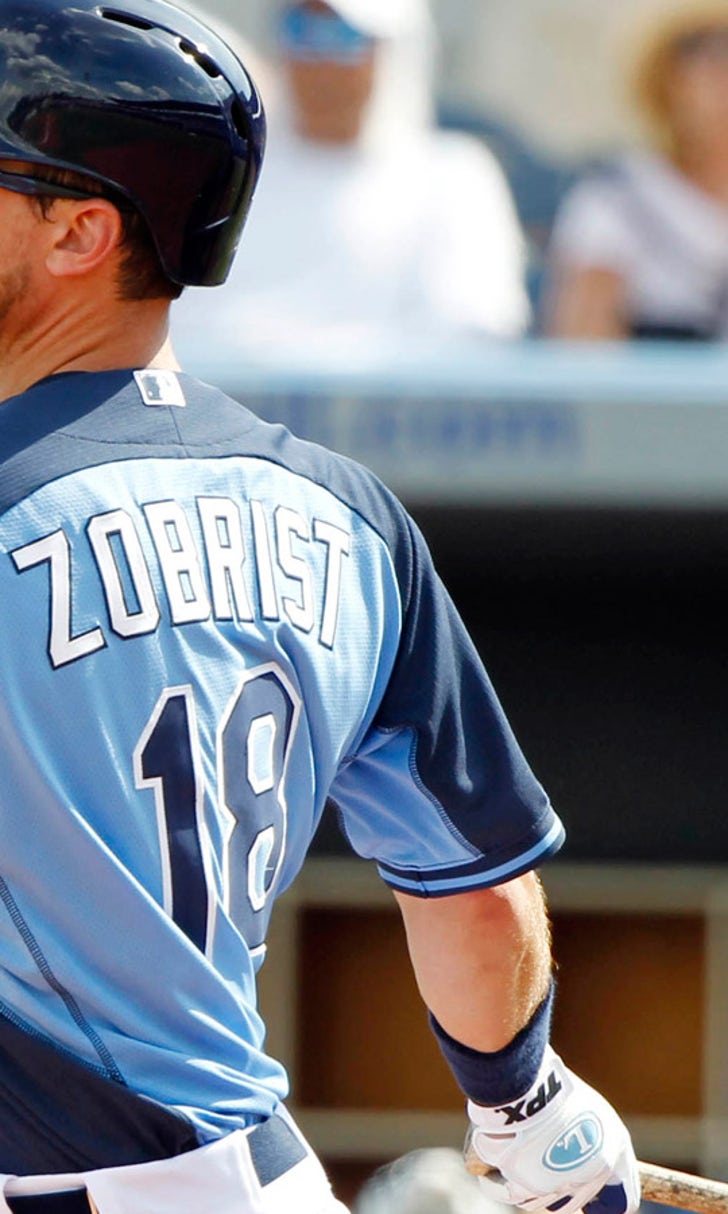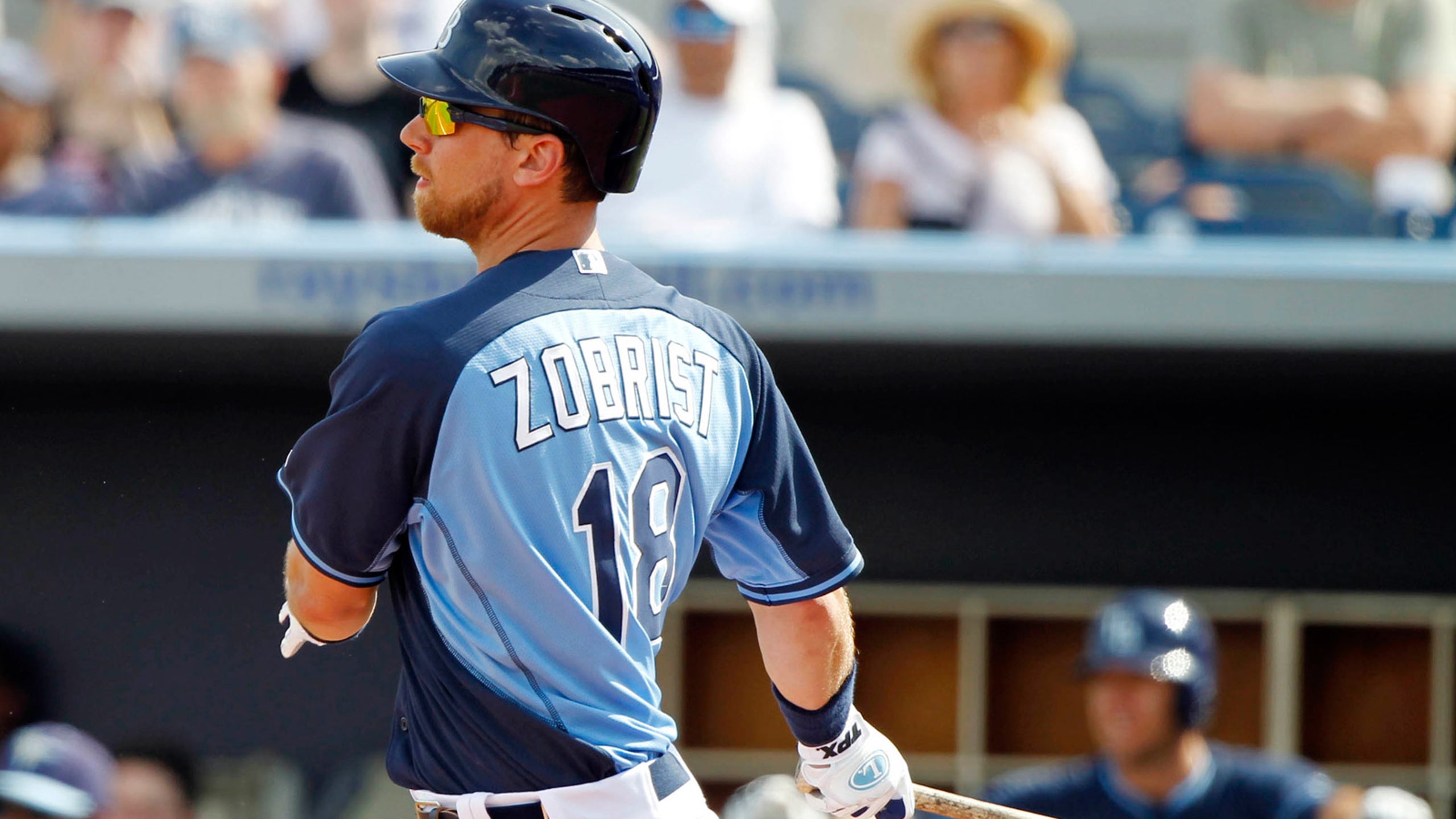 Ben Zobrist propels Rays in win over Pirates; Myers leaves in third
BY foxsports • March 15, 2014
BRADENTON, Fla. -- Wil Myers left the game in the third inning with a bruised right quadriceps, and Ben Zobrist doubled, scored a run and drove in a run as a Tampa Bay Rays split squad beat the Pittsburgh Pirates 6-3 on Saturday.
Myers, last year's AL Rookie of the Year, fouled a ball off his leg and bent over a few times.
"As soon as it happened, the initial pain kind of scared me," Myers said. "I probably would have stayed in if it was a normal regular-season game that meant something. But this right here, I just want to be cautious about something like this."
Zobrist drove in a run in the first inning then doubled and scored in the third inning as the Rays built a 4-1 lead against Pirates starter Edinson Volquez. Jerry Sands, who replaced Myers, hit a two-run single in the eighth to make it 6-3.
Jake Odorizzi and left-hander Cesar Ramos, who are competing with lefty Erik Bedard for one open spot in the Rays' rotation, both pitched. Odorizzi started and allowed one run in 3 2/3 innings then Ramos followed and gave up two runs in 2 2/3 innings.
Volquez, expected to be the Pirates' fifth starter after signing a one-year, $5-million contract as a free agent in December, was touched four runs -- two earned -- in 3 2/3 innings.
STARTING TIME
Rays: Odorizzi allowed two runs and three walks while striking out two. He settled down after issuing two first-inning walks.
"I'm really comfortable right now," Odorizzi said. "My body, everything's feeling good, pitches are feeling good. Getting out of jams was a good takeaway from today. I kind of got myself just throwing balls up in the zone, but I was able to get out of it with just one run."
Pirates: Volquez had four strikeouts but also surrendered seven hits and two walks. His ERA is 11.00 after four games and nine innings.
"I felt good," Volquez said. "I had better fastball command and that's always a big part of the process in spring training. You've got to have command of the fastball by the time the season starts and I think I'm getting a lot closer with that."
TRAINER'S ROOM
Rays: Myers is listed as day-to-day.
Pirates: Left-hander Jeff Locke (tightness in right side) threw off a mound Saturday for the first time since being injured. His only appearance this spring came Feb. 27, a two-inning stint against the New York Yankees.
FIFTH STARTER DERBY
Bedard pitched in a split-squad against the Toronto Blue Jays at Port Charlotte, Fla., and allowed three runs in 4 1-3 innings. He has a 7.15 ERA in 11 1-3 innings this spring while Odorizzi has a 2.25 ERA in eight innings and Ramos' ERA is 4.00 through nine innings.
GETTING HIS WORK IN
Pirates right-hander Charlie Morton pitched five innings against the New York Yankees' Triple-A Scranton/Wilkes-Barre farm club Saturday as Pittsburgh manager Clint Hurdle was looking to give some of the other pitchers in camp an opportunity to pitch in the major league exhibition games. Morton allowed one run and three hits while walking one and striking out four.
"I think guys who are fighting to make the club deserve first shot to show what they can do in the major-league games," Hurdle said.
UP NEXT
The Rays host the Boston Red Sox on Sunday at Port Charlotte with left-hander David Price starting against Allen Webster. The Pirates visit the Philadelphia Phillies in Clearwater, Fla., with lefty Adam Wilk facing Sean O'Sullivan.
---