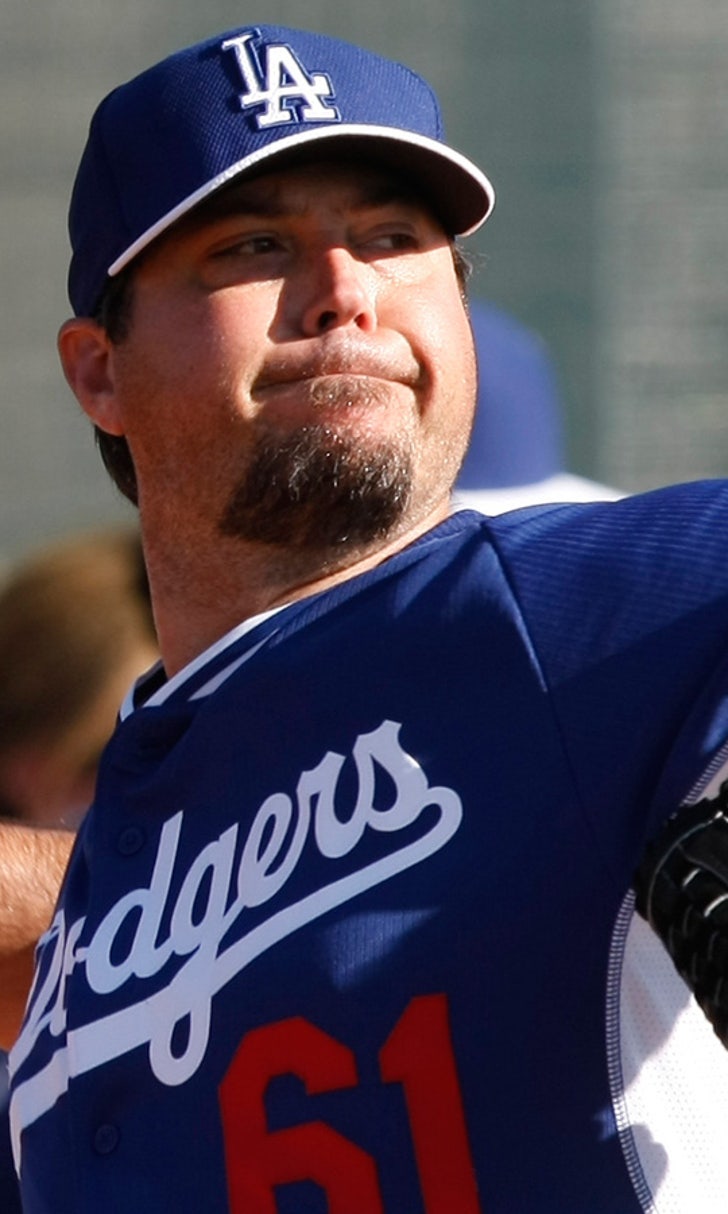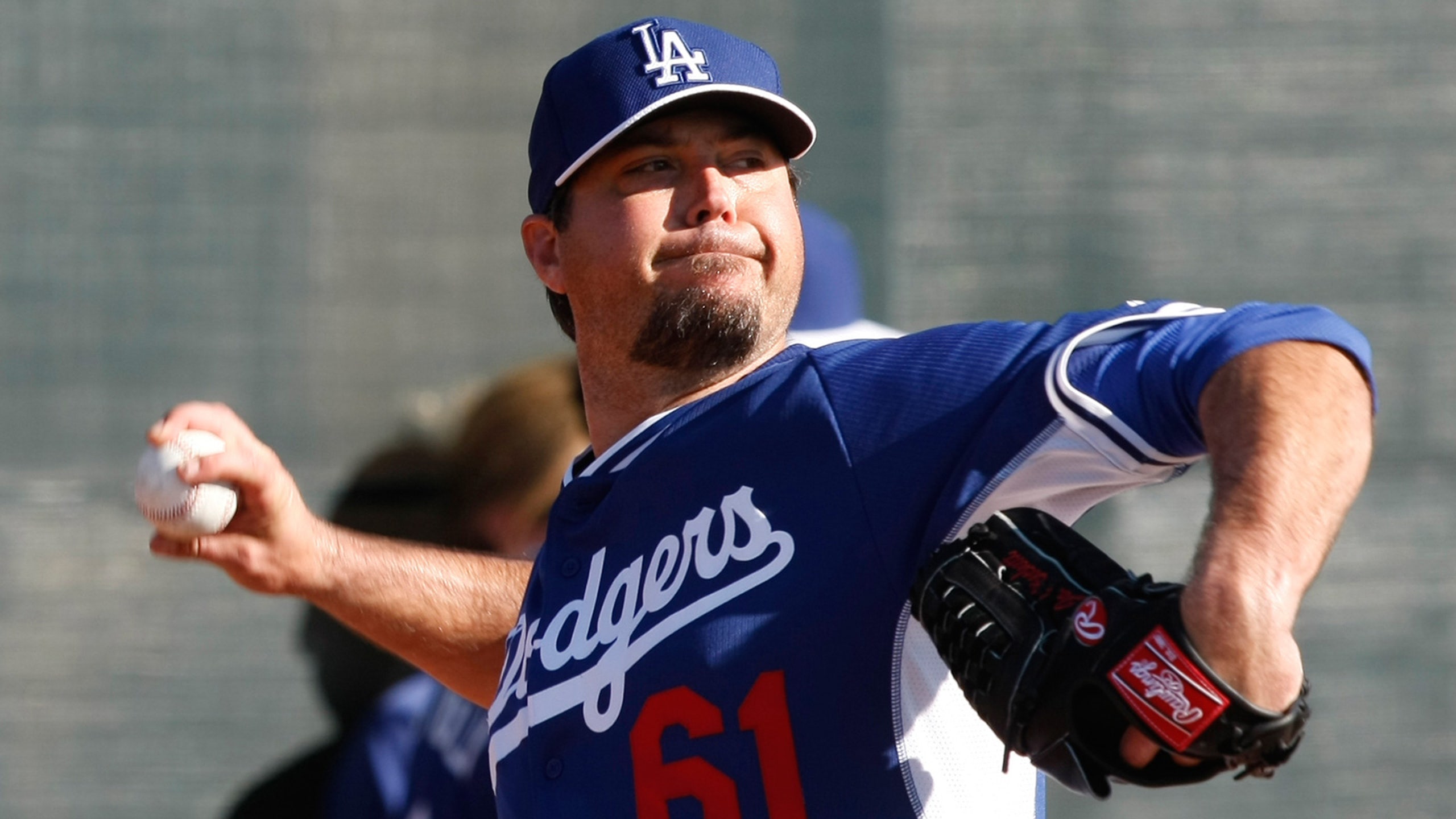 Beckett shows progress; Puig sits out after taking foul off leg
BY foxsports • February 20, 2014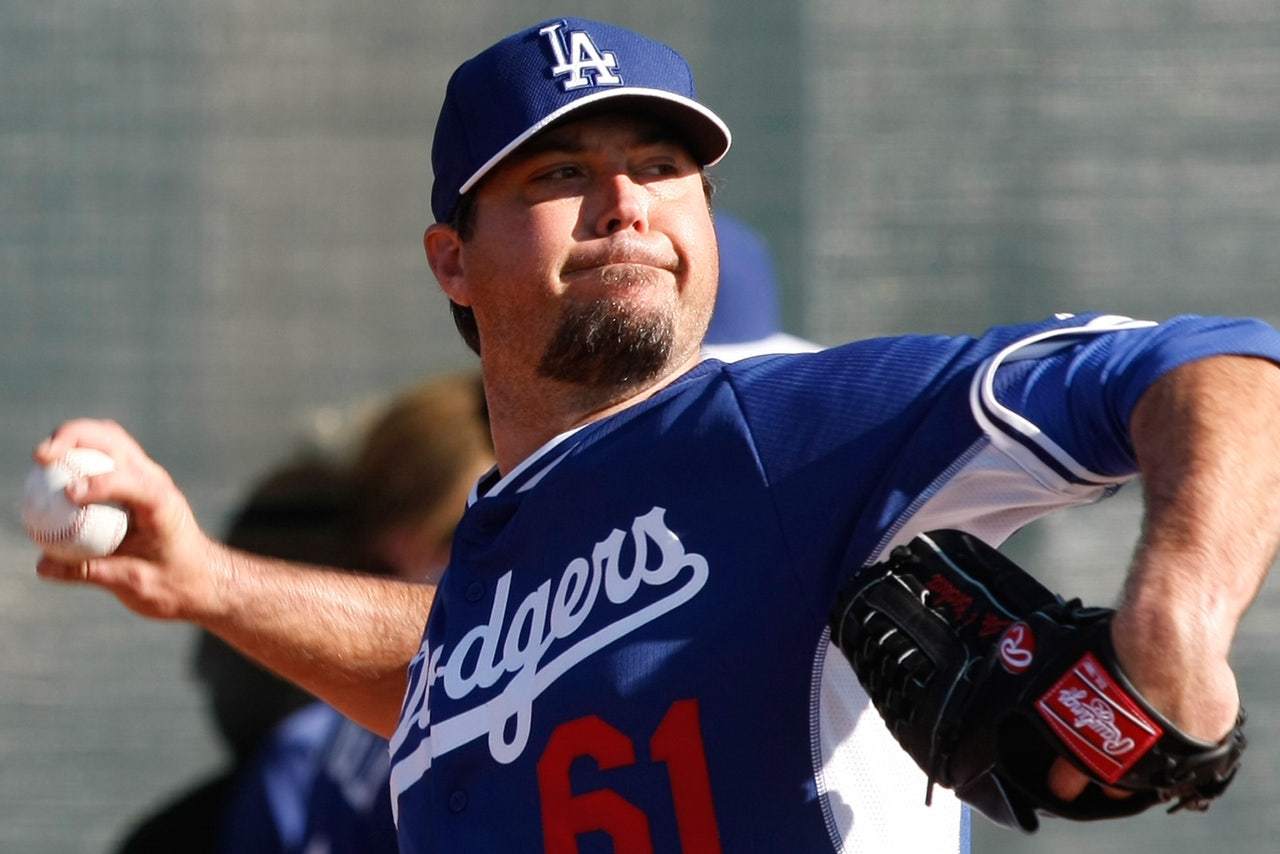 GLENDALE, Ariz. -- Dodgers right-hander Josh Beckett felt good Thursday morning. Although that doesn't otherwise rate as significant spring training news, in Beckett's case it's fairly important.
In fact, any day he feels good is a major step forward. Beckett is on a comeback from surgery that knocked his career off track last season and still leaves him with a small dose of self-doubt every time he throws.
"It's nice to feel good," Beckett said. "I think any time you talk to anybody that's had a surgery, there's always a sense of relief after you get back to throwing and feel good. There's nothing like feeling good when you've felt like crap."
The Dodgers are hoping Beckett will be their No. 5 starter behind Clayton Kershaw, Zack Greinke, Hyun-Jin Ryu and newly signed Dan Haren. If he is, it will allow them to use Pat Maholm, another recent addition, as a long reliever and spot starter.
Beckett threw batting practice Wednesday and reported no problems, either afterward or Thursday. He estimated his fastball was about 90-92 mph.
"You know the biggest thing?" manager Don Mattingly said. "If I wouldn't have known he had anything done last year or had any kind of problems, it would've looked like a normal Josh Beckett day. It looked free and easy. He wasn't laboring after every throw, and his tempo was good."
Beckett's surgery last summer was no small thing. In order to relieve a nerve irritation in his shoulder and neck, known as thoracic outlet syndrome, a rib on his right side was removed. It relieved pressure on the nerve that had caused Beckett to feel numbness in his hand and fingers.
He began rehab not long after surgery with the intention of being ready for spring training, throwing off flat ground and occasionally off a mound at home in Texas.
"Any time you have surgery, there's always a little bit of that self-doubt," he said. "That's kind of what you're fighting off more than anything. It's like you're thinking, 'When is this going to come back?' or 'Is this going to come back?' You just have more self-doubt than anything."
Beckett, 33, said retirement was never a consideration, primarily because he had been pitching so well early last season. He lost a 1-0 decision to the Arizona Diamondbacks in April, pitching into the ninth inning and striking out nine, but struggled in May. His season lasted just eight starts.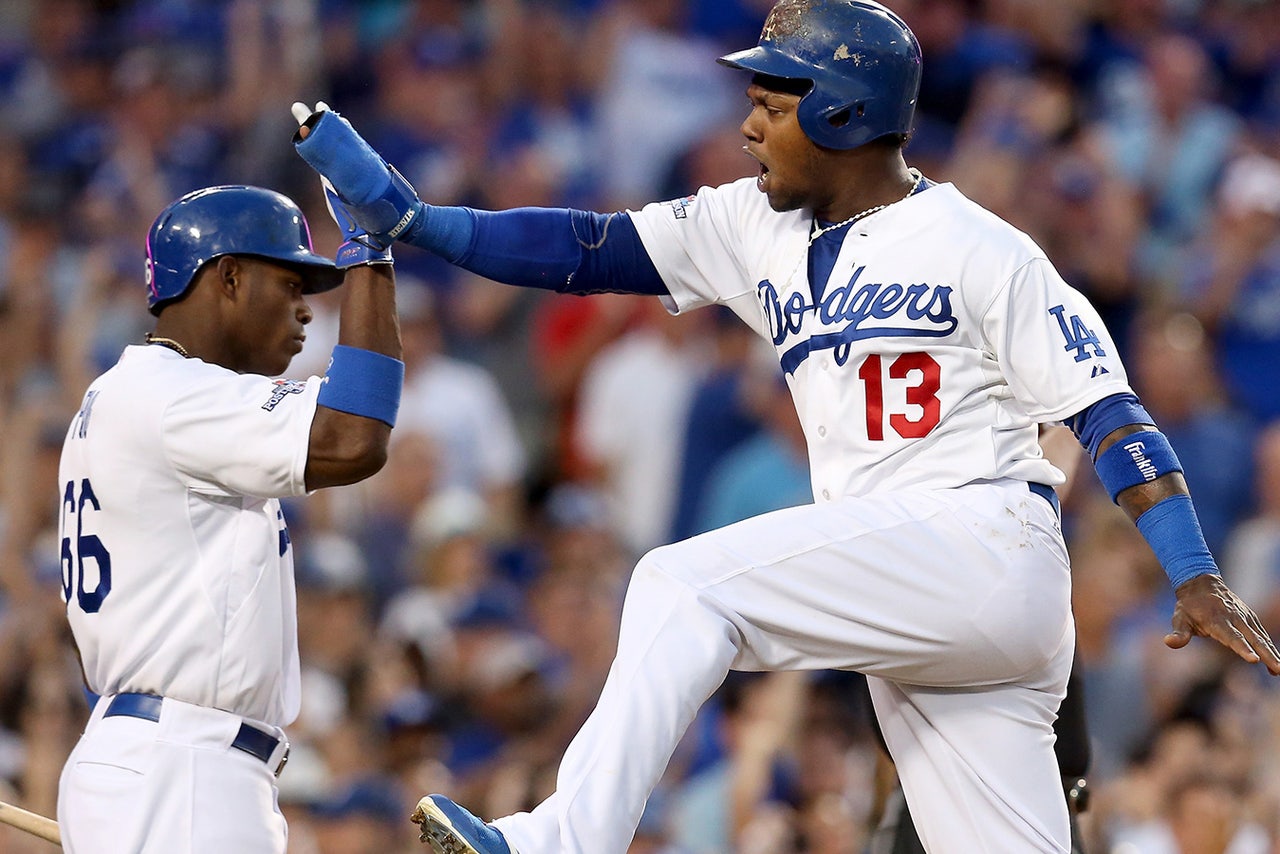 We take a look at the five teams in the NL West and break down their offseason moves, key players to watch and which team could be a legitimate threat. 
READ MORE
"My stuff was still good," he said. "I think it would've been one thing if I was throwing 85 miles an hour, but I think my last start I was throwing 94. So for me, the fatigue factor in my hand from the blood supply and then the nerve problems were really keeping me back. It wasn't my stuff. I was throwing plenty hard. My curveball still had break. I just had no idea where any of it was going."
Now that he does, it's given him another opportunity to be the pitcher who won World Series with the Florida Marlins in 2003 and the Boston Red Sox in 2007.
"I'm having a different outlook on things just because I feel good," he said. "I'm in a good mood."
Puig fouls ball off leg, takes day off
Outfielder Yasiel Puig fouled a ball off the area above his right knee Wednesday and was given the day off, manager Don Mattingly said. Puig came in for treatment and was sent home.
"It hit him on top of the leg, up high," Mattingly said. "He seemed fine, but he just had a little bit of swelling so we really don't need to see him out there limping around. It's better off just taking care of it for a day, and I feel like he'll be back tomorrow."
---