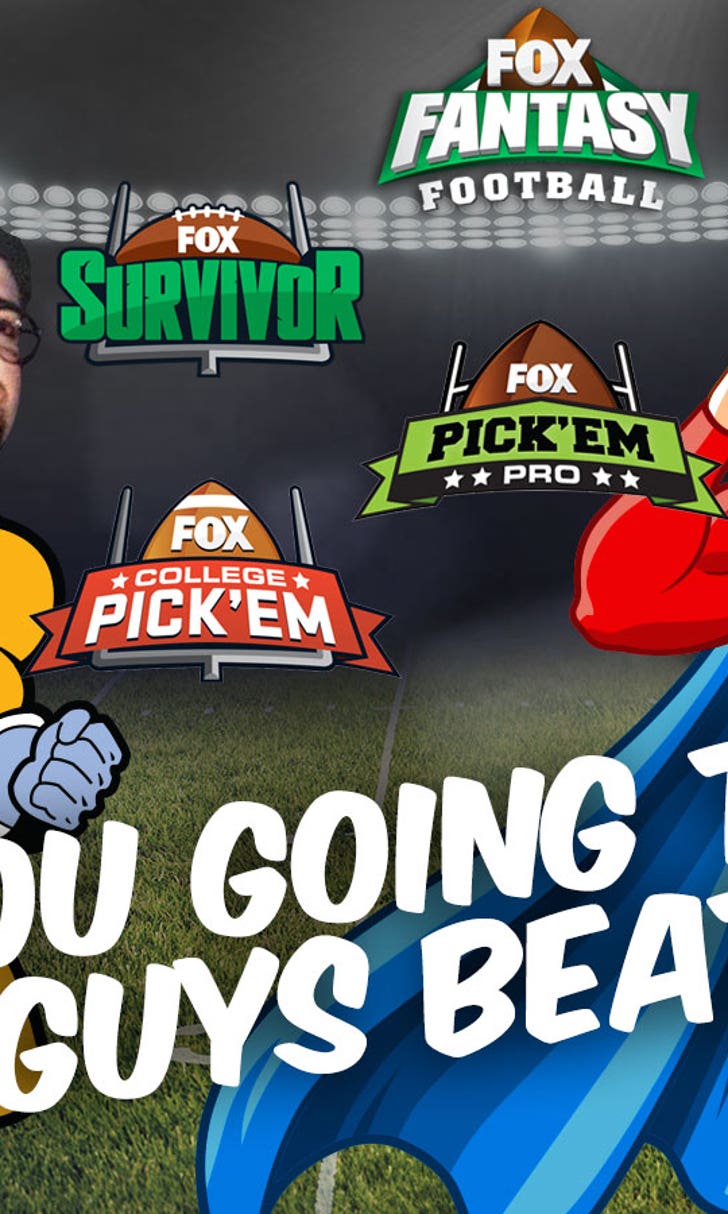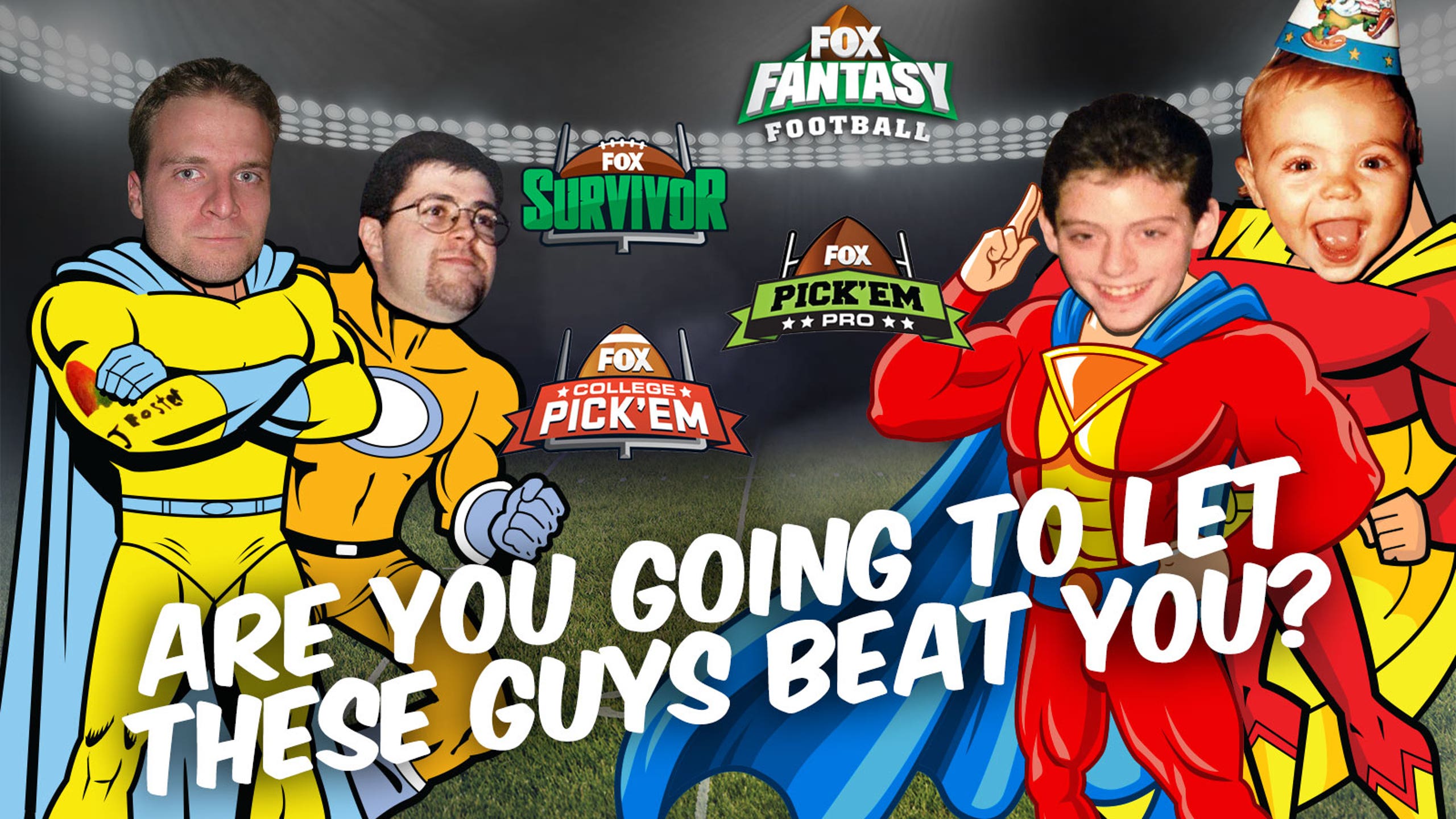 Beat the "experts" in pro football and college pick 'em, survivor pool
BY foxsports • August 18, 2015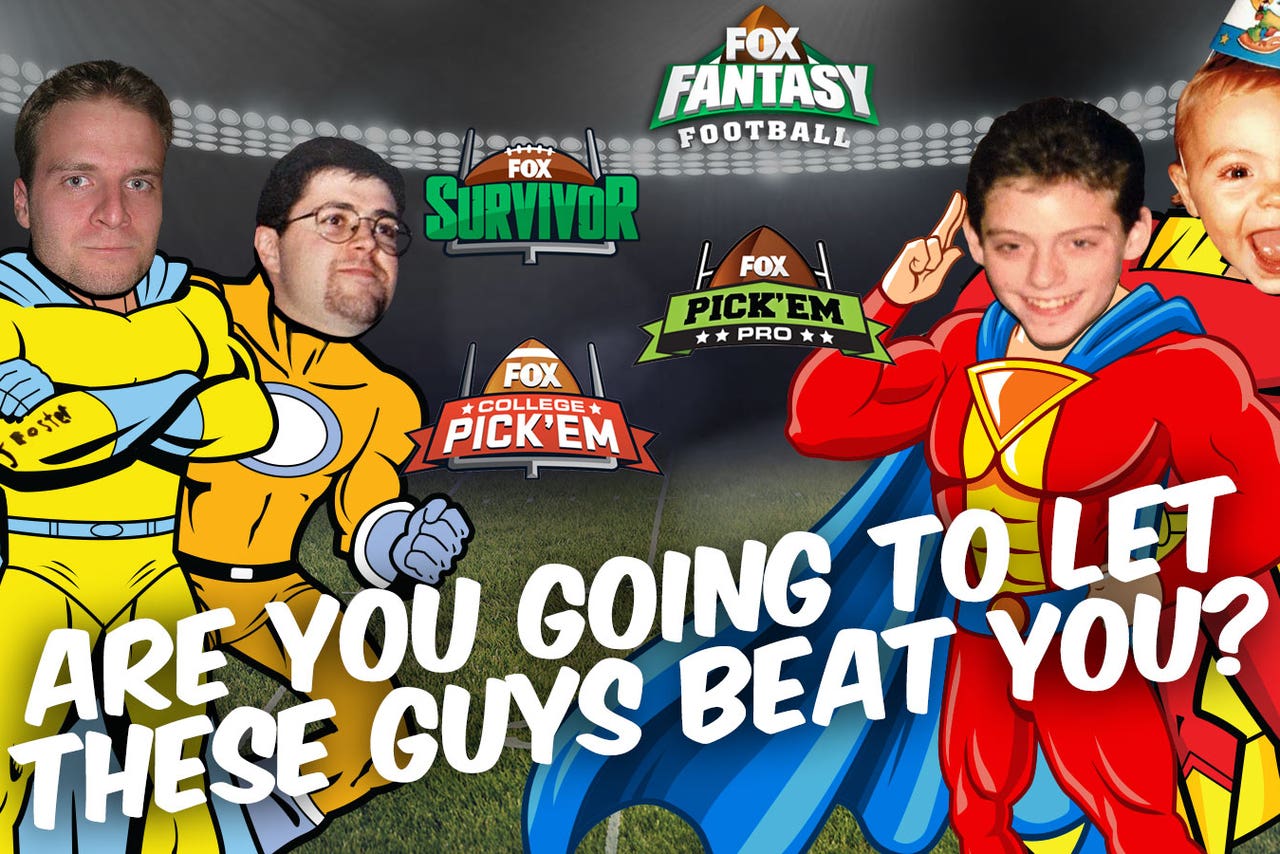 The FOX Fantasy Team is challenging all to try and beat them in three FOX Fantasy Football contests this season.
Think you can beat these guys?
Ryan Fowler – Editor (Day-to-Day)
Greatest Pick 'Em Accomplishment: "It was March Madness 2001 and the internet was still kicking the tires on bracket challenge games. Well, I kicked the tires on about 30 national bracket contests per year back then. I  had to create a document to remind myself all the different website brackets I had filled out.
Fast-forward to the Final Four and National Championship and my bracket finished second … in the nation. Won a $500 gift card to … wait for it … Tower Records.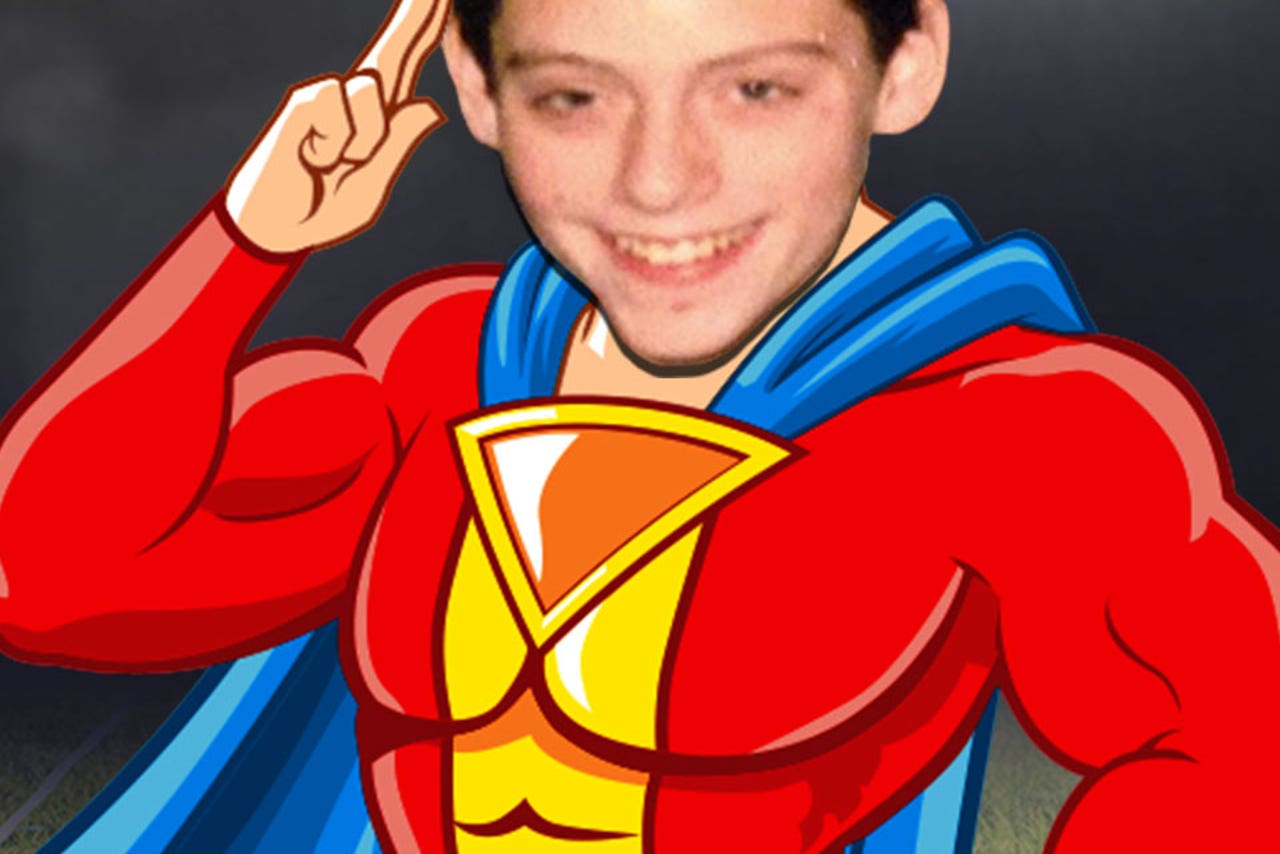 Fowler is haunted by "The Fumble", "The Drive", "The Shot" and This Photo.

Among the compact discs purchased, Beatles and Janet Jackson as well as the DVD "Nothing But Trouble" staring Chevy Chase and Tupac."
It was robbed of an Academy Award that year.
John Halpin – Cagey Fantasy Veteran
Greatest Pick 'Em Accomplishment: "Back in 2013, I had the best NFL pick 'em record of ANY network or website analyst, according to nflpickwatch.com. THE BEST, Jerry!"
D.J. Foster – West Coast Representation
Greatest Pick 'Em Accomplishment: "Anytime I picked the Browns to win? No, no.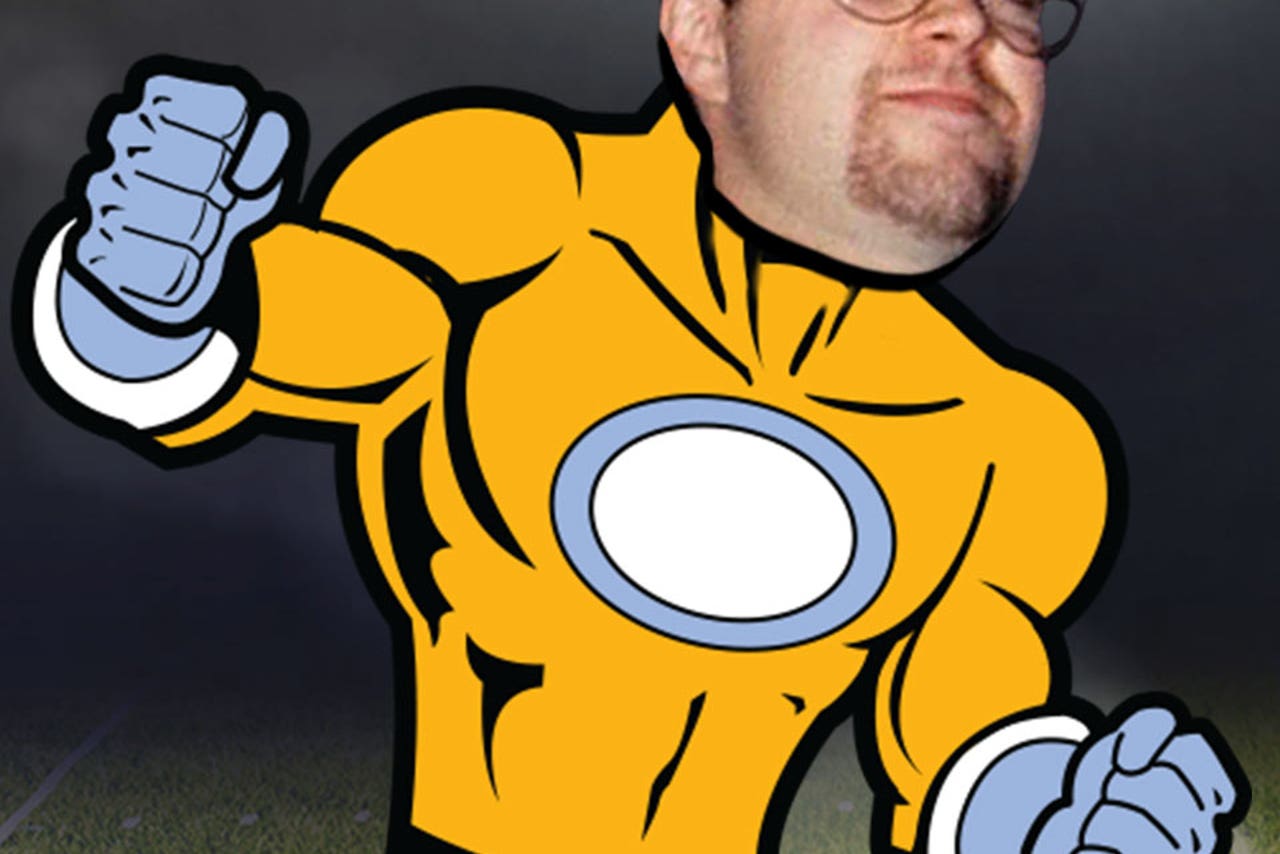 Halpin still hopes Kenny Britt turns into Jerry Rice one day.

I was a massive John Stockton fan growing up. So, I was probably the only person to have Gonzaga advance to the Elite 8 in 1999, the Sweet 16 in '00, etc. Nevermind that I always had them winning the championship..."
Adam Meyer – Wishes His Initials Were DFS
Greatest Pick 'Em Accomplishment: - "When I was a 2009 Pro Football Survivor Pool champion! There was a four-way tie through Week 16. During the final week, we had to pick in typical fashion in addition to the winner of NINE other games in case of a tie. I was 10-for-10 that week and won."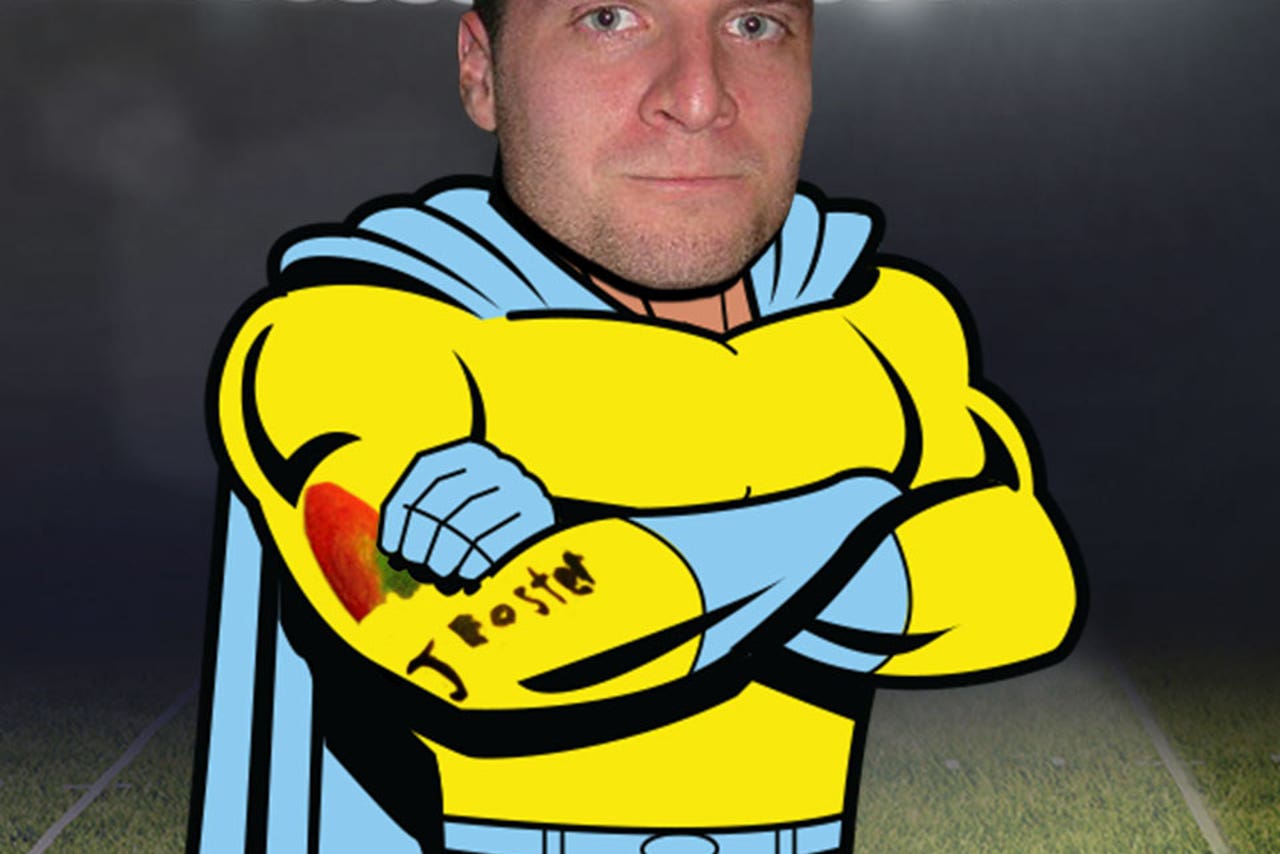 Foster is the Benjamin Button of the fantasy team. This was the youngest photo he could find.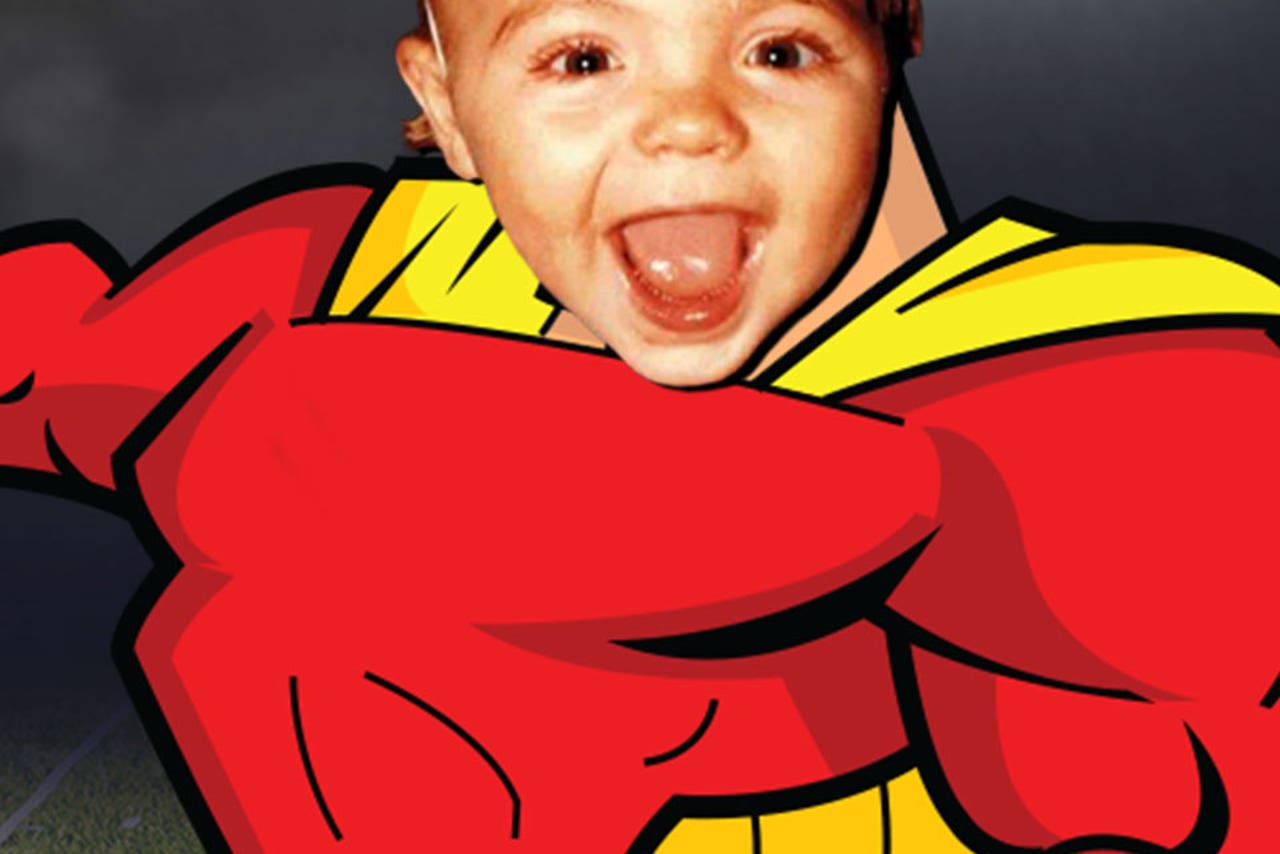 Two-year-old Meyer after the Broncos covered the spread.

---