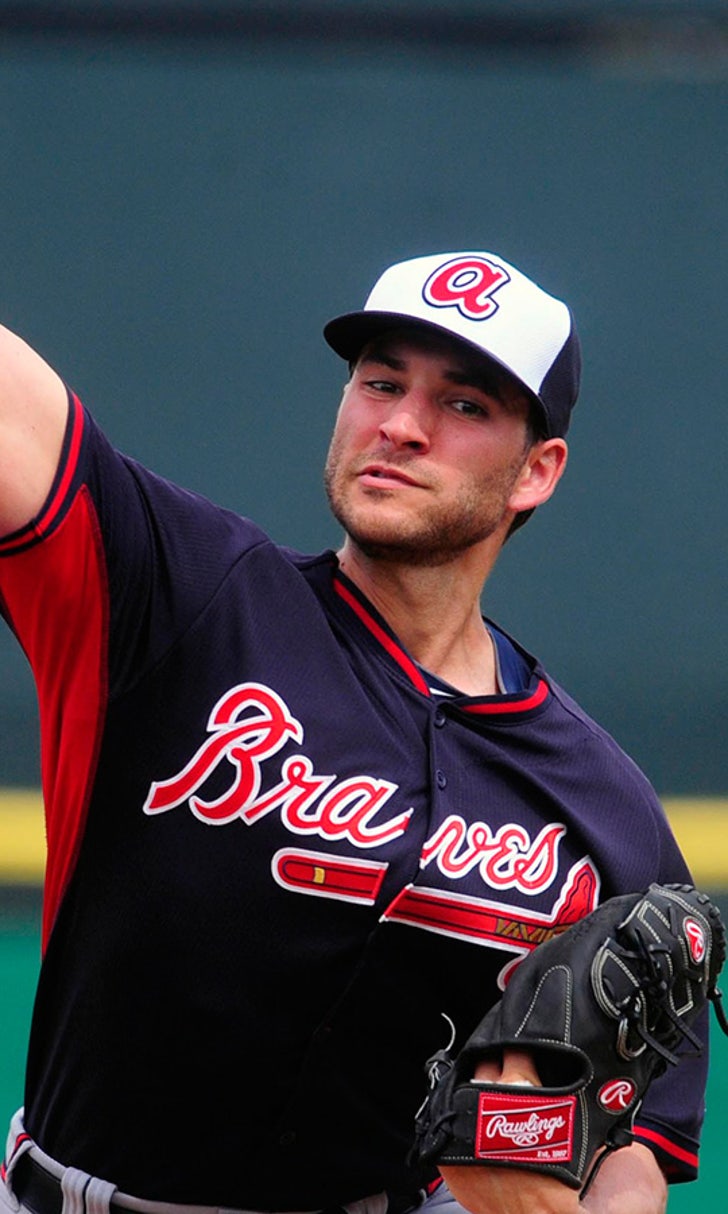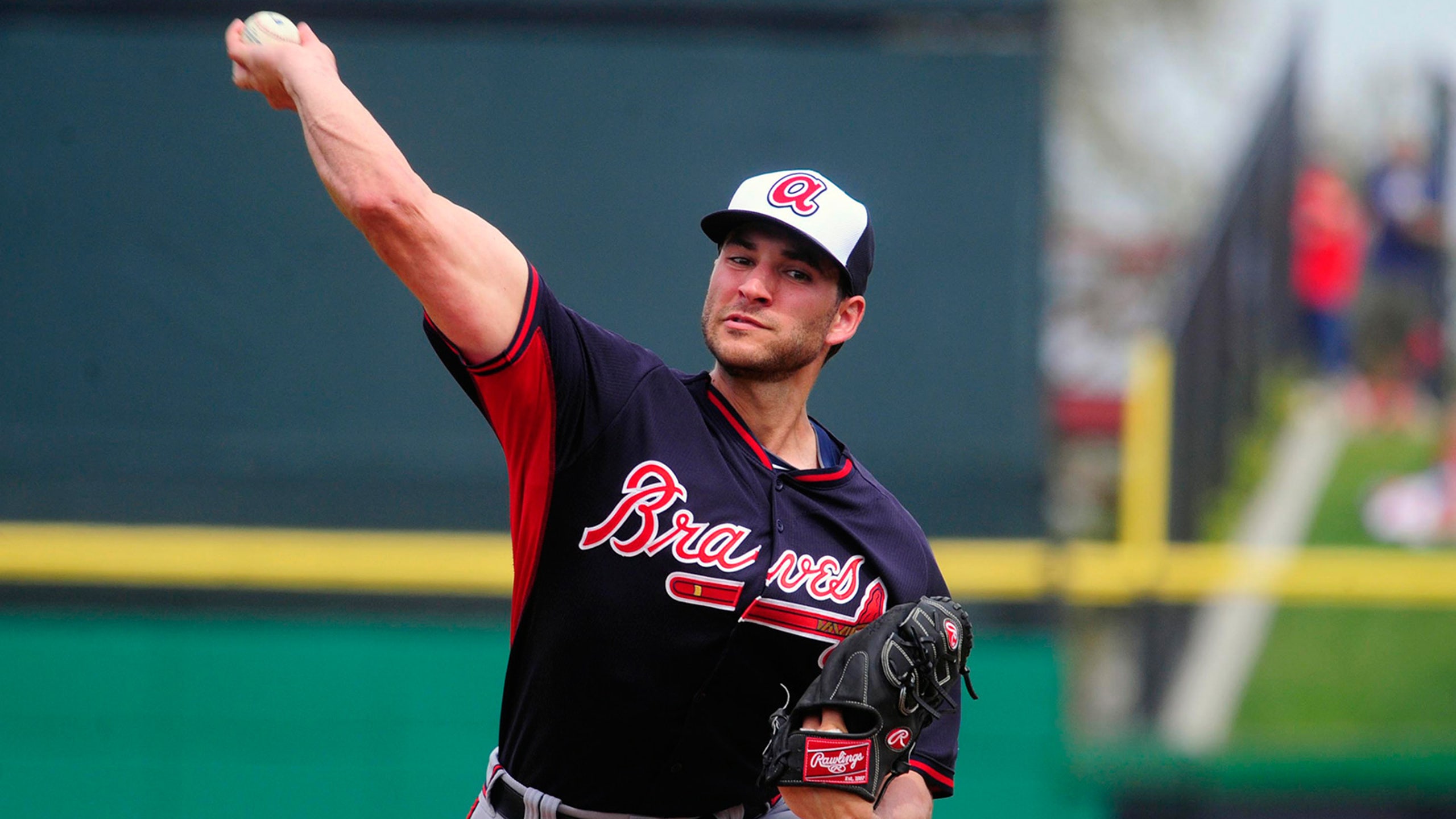 Beachy may need second Tommy John, Braves' rotation issues continue
BY foxsports • March 14, 2014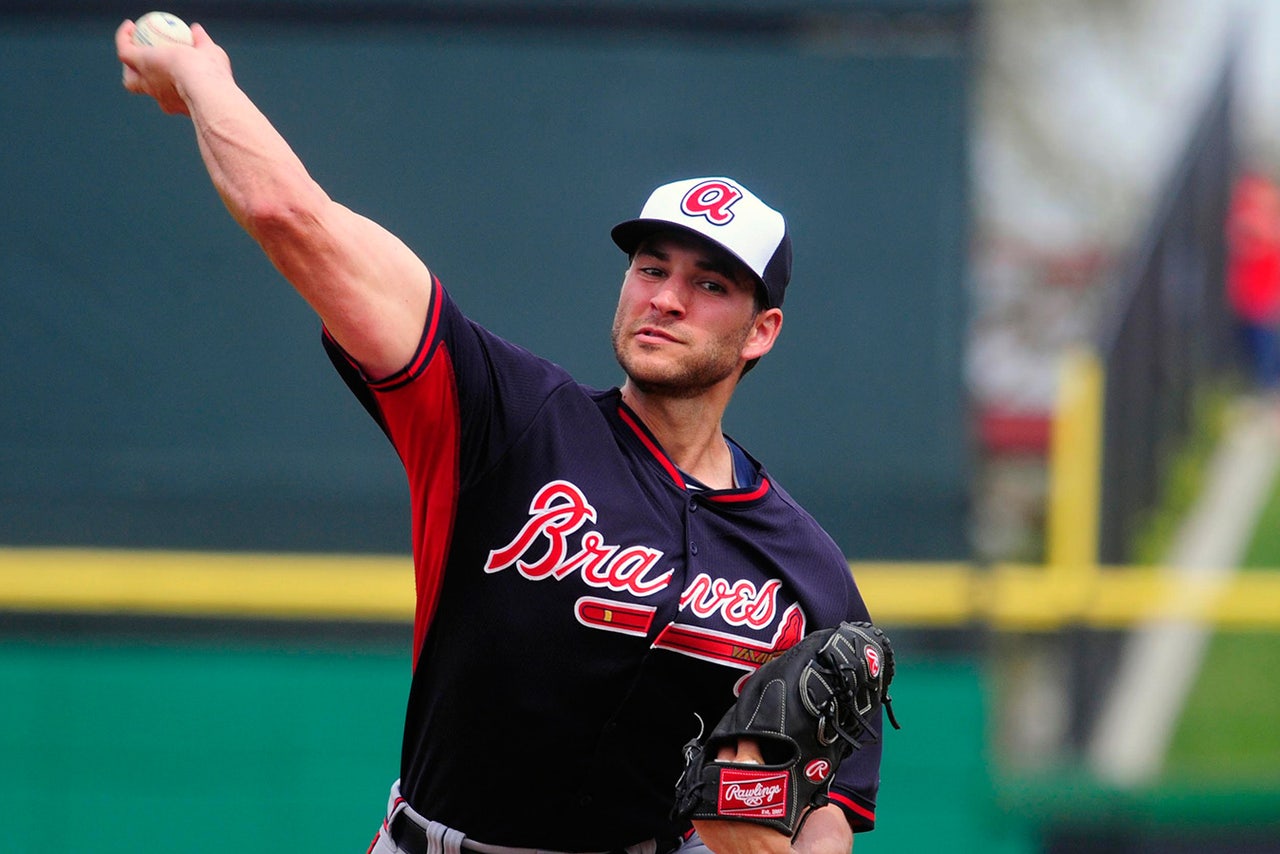 Braves starter Brandon Beachy's arm simply will not get healthy, and the conversation surrounding the issue took a turn for the worse on Friday: the 27-year-old right-hander could be heading for his second Tommy John surgery. Beachy will get a second opinion on his elbow from renowned surgeon Dr. James Andrews on Monday, but the Braves' rotation, one that has already lost projected Opening Day starter Kris Medlen (who also is seeing Andrews next week concerning a prospective surgery), could be in for some more bad news.
Beachy exited Monday's game against Philadelphia after just two innings while complaining of tightness and discomfort in his throwing arm's bicep. At the time, he was not concerned, telling reporters he was told he could loosen out the muscle by continuing to pitch and that there wasn't a problem with the ulnar collateral ligament in his elbow.
However, after having a stress X-ray taken in Orlando, there is a potential tear, and Beachy faces the real possibility of undergoing yet another surgery and a year-long rehab for the second time since June 2012, when he was sidelined as MLB's ERA leader. A year after Tommy John problems struck the Braves bullpen, nixing Jonny Venters and Eric O'Flaherty from the 2013 plans, the rotation could find itself in a similar bind.
Beachy's latest obstacle in his return to the mound adds further strain on a Braves team looking to repeat as NL East division champs.
General manager Frank Wren made an immediate decision following Medlen's injury -- the other Braves righty likely headed for a second Tommy John surgery -- by signing top free agent pitcher Ervin Santana to a one-year, $14.1 million deal to potentially patch up the staff's early-season hole. A similar move following the Beachy news is highly unexpected, though, as the franchise went way over its projected $100-million budget to acquire Santana, including giving up a compensatory draft pick to the Kansas City Royals.
There's not near as much left in the coffer for this next decision, which will likely be handled in-house, at least in the short term. It's almost a foregone conclusion that the Braves will open up the season with Julio Teheran, Freddy Garcia, Alex Wood and David Hale in the rotation -- at least until Santana and Mike Minor are ready to go; neither player is expected to miss more than a couple starts -- but if Beachy is out of the '14 equation, there's a very real possibility that either Garcia, Wood or Hale (or some combination of the three) could hold down a spot in the rotation all season.
Free agent acquisition Gavin Floyd is expected back in mid-May, so, if Medlen and Beachy get the expected bad news from Andrews, here's how the rotation could shape up heading into the third month of the season, barring any future setbacks or another personnel move:
That's not necessarily a write-off collection there, though. Minor and Teheran are two of the best young pitcher in the National League, and if Santana can reproduce his 2013 numbers, along with Floyd getting healthy after coming off Tommy John (say, rediscovering his 2011 numbers: 3.4 WAR), the only real question is still that fifth starter. Wood proved to be more than capable of putting up great numbers in that spot last season, but he's expected to be on an innings limit in just his second professional season, likely negating his ability to stay on the staff for 30-something starts. Hale, who was very good in brief spurts last season, should probably be the No. 2 option for the club, with Garcia, who pitched far above his means last season, providing a veteran fallback.
---