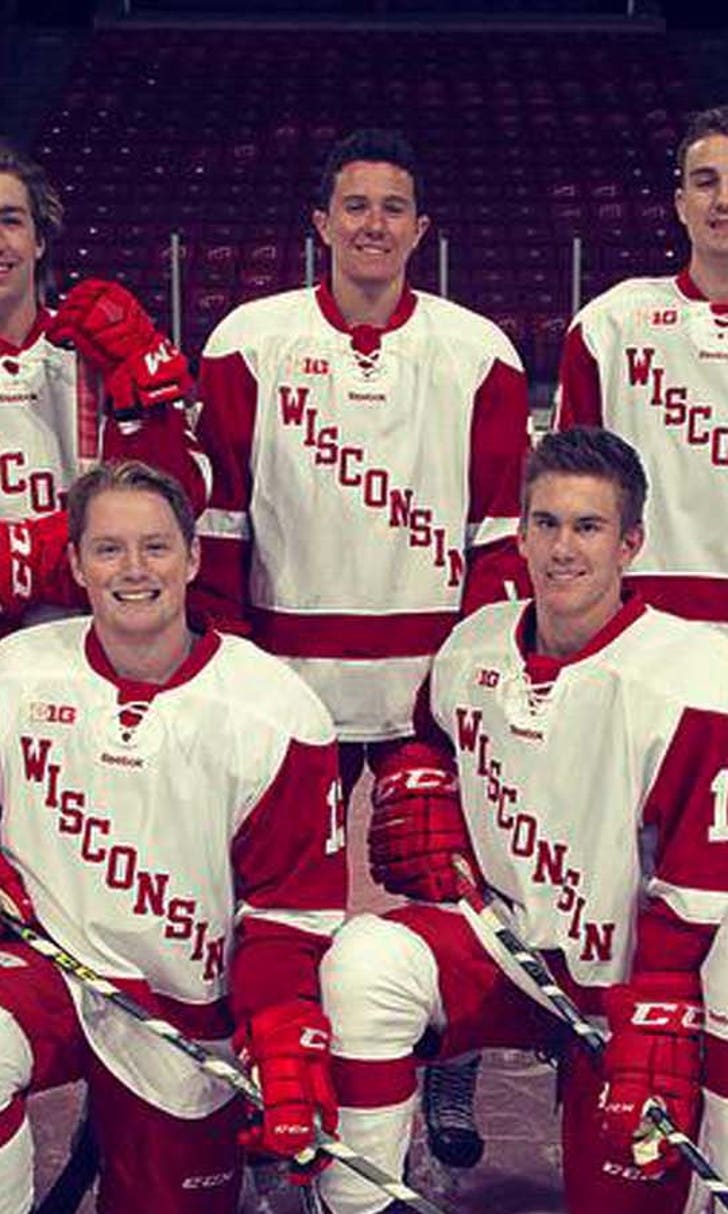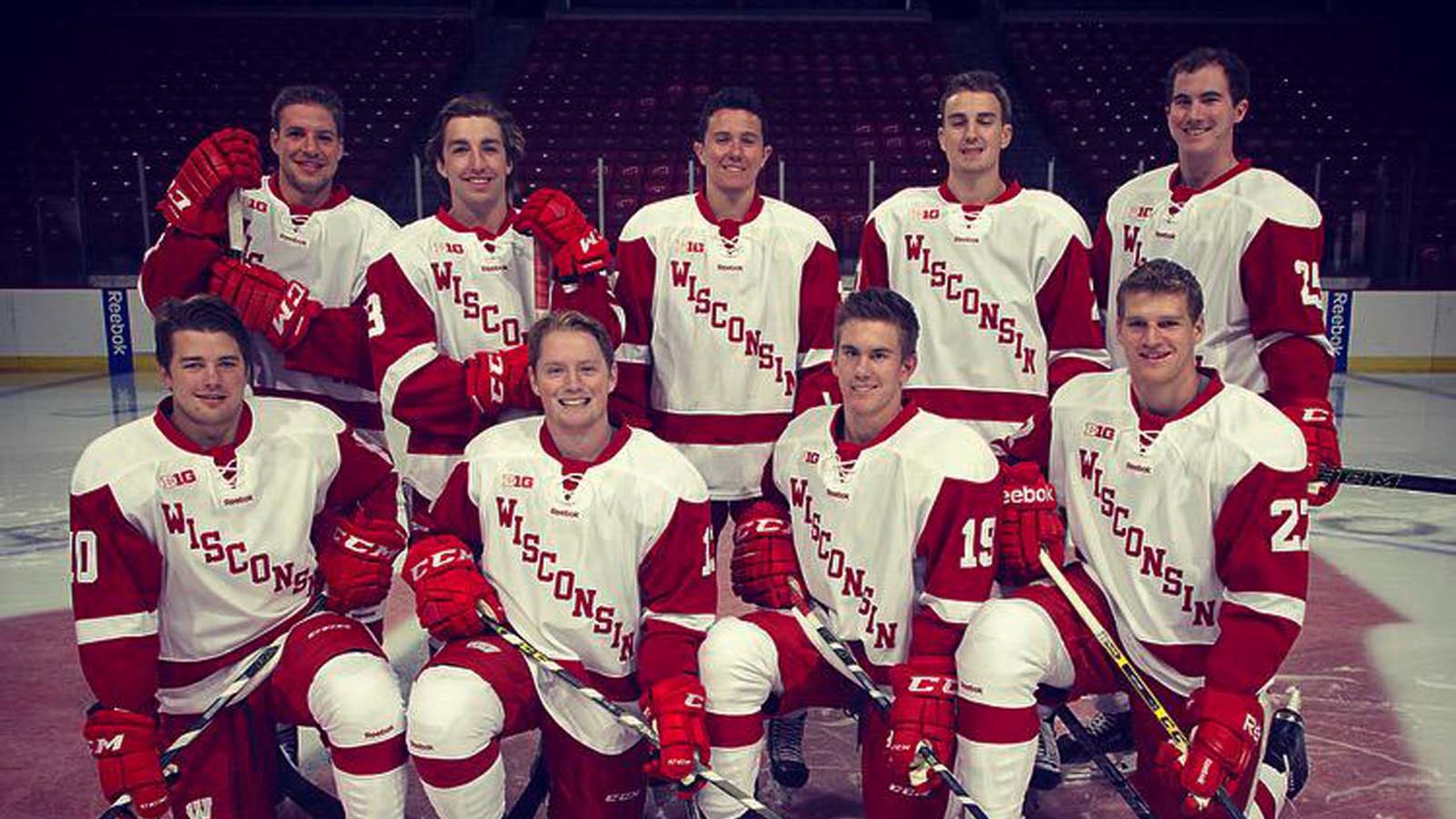 Badgers hockey tie Wildcats in season opener
BY foxsports • October 9, 2015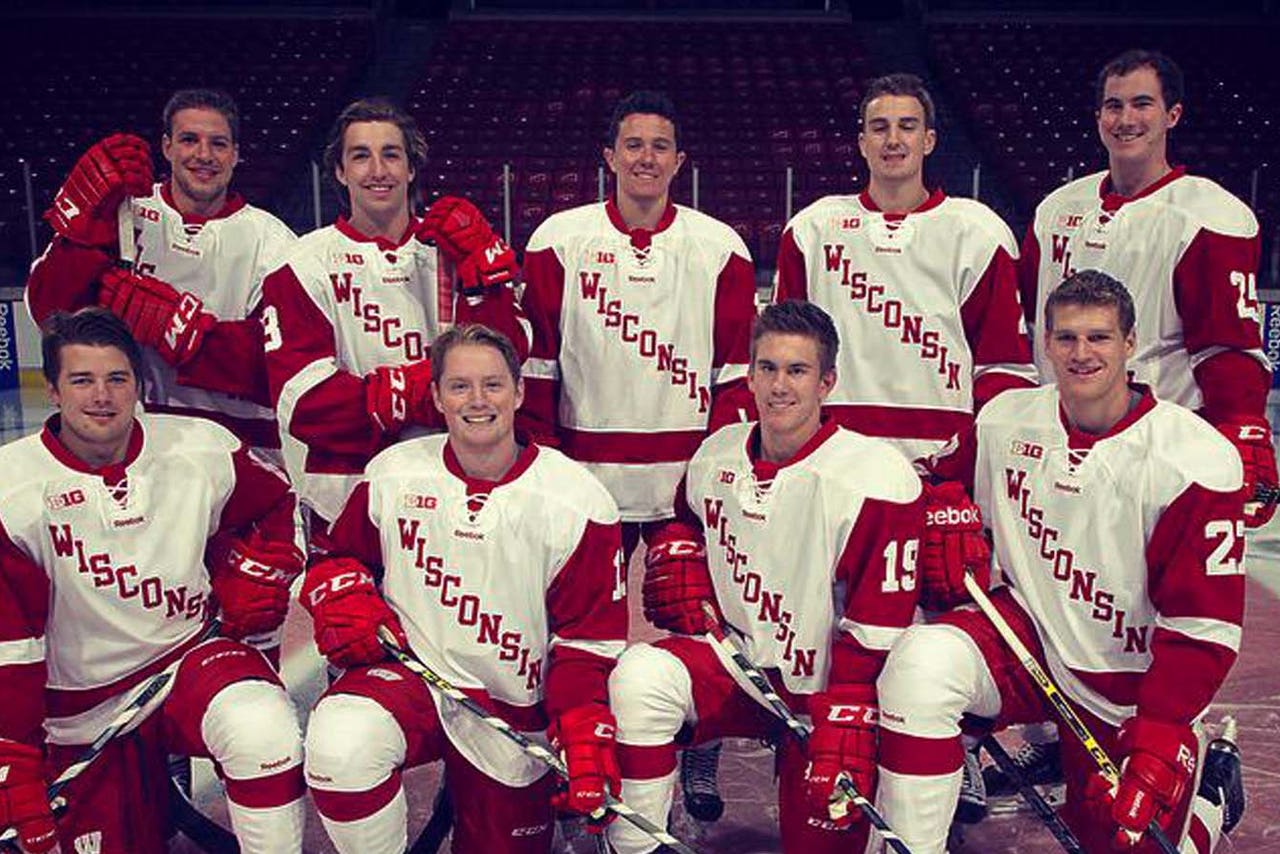 The Wisconsin Badgers men's hockey team tied the Northern Michigan Wildcats 2-all in their season opener at the Kohl Center in Madison, Wis., on Friday night. It's the fifth straight year the teams have opened the season against each other.
After a scoreless first period, sophomore defenseman Jake Linhart of Brookfield, Wis., scored his first career goal on a power play as Seamus Malone and Kevin Schulze pitched in with assists to get the Red and White on the board 4:20 into the second.
The Wildcats' Shane Sooth scored a power play goal of his own in the third with assists from Sami Salminen and Gerard Hanson. Shortly after, Filip Starzynski scored the go-ahead goal off a turnover with help from Hanson.
But the Badgers wouldn't go down without a fight -- with his back to the net, junior forward Grant Besse swung at the puck as it flew through the air to score the game-tying goal with 2 seconds left in the third period. Schulze and Malone were again credited with the assists.
"I kind of just got pushed towards the net," said Besse. "And that was our goal there at the end of the game, was to just get pucks to the net and try to create something and that's what happened. The puck bounced out to Kevin Schulze and he pushed it back and kind of fell over, and I took a little baseball swing at it, and luckily it was below the crossbar."
It appeared that Badgers freshman forward Luke Kunin slipped the puck over the line for a winning goal, but the officials ruled the play occured after the whistle.
"In the third period with a lead, obviously you want to come away with a win, but with our team we had a lot of new pieces step on the Kohl Center ice for the first time tonight," said Besse. "I thought we did a lot of good things throughout the game and I thought that obviously there are some things we need to work on so that when we get in those situations again, in the third period with a lead, we'll be able to hold on and get a win."
Senior goaltender Adam Miller of Long Grove, Ill., made 32 saves in his college debut. Wildcats newcomer Atte Tolvanen made 25 saves.
"(Miller) was the best choice to start," said coach Mike Eaves. "I think this was his first start in four years, and (he) didn't want to wander too far from the net in the first period, but with the pucks that jumped around, I don't blame him."
Neither team scored in overtime. The Wildcats won the shootout 2-1, although it doesn't count for NCAA standings. The Wildcats posted six ties in 2014-15, the most among WCHA teams and tied for fourth in the country.
The teams conclude the series Saturday night at 7 p.m. CT.
---