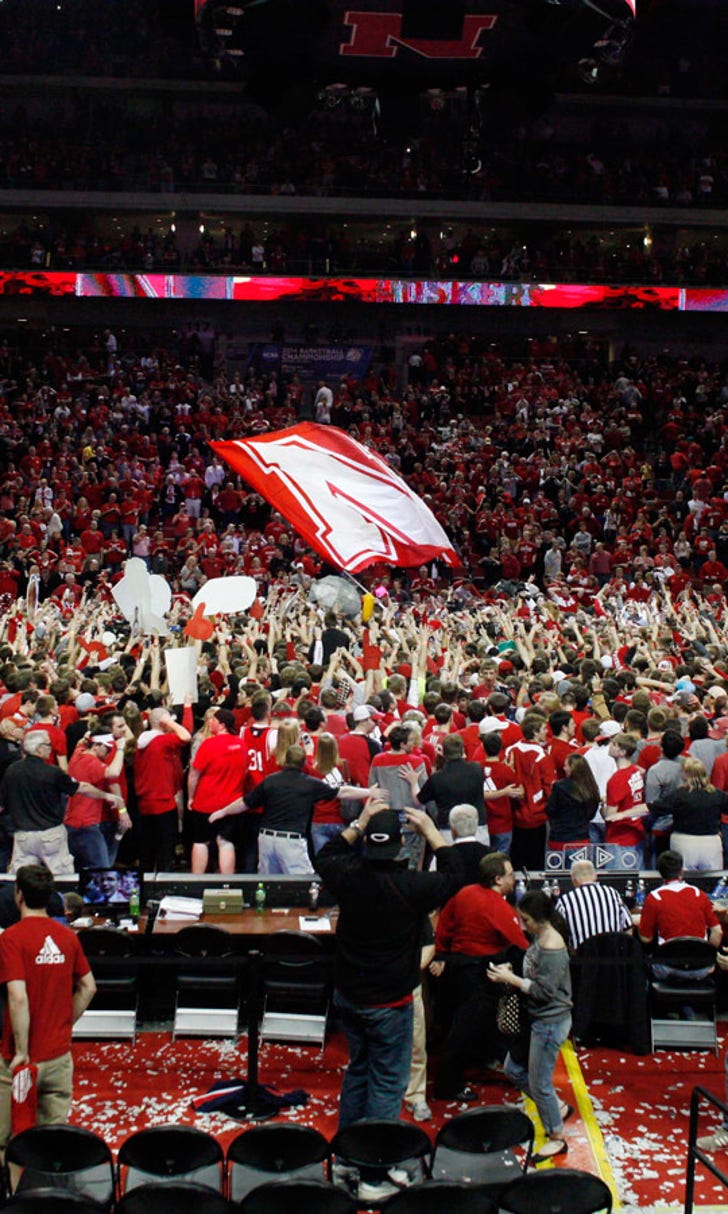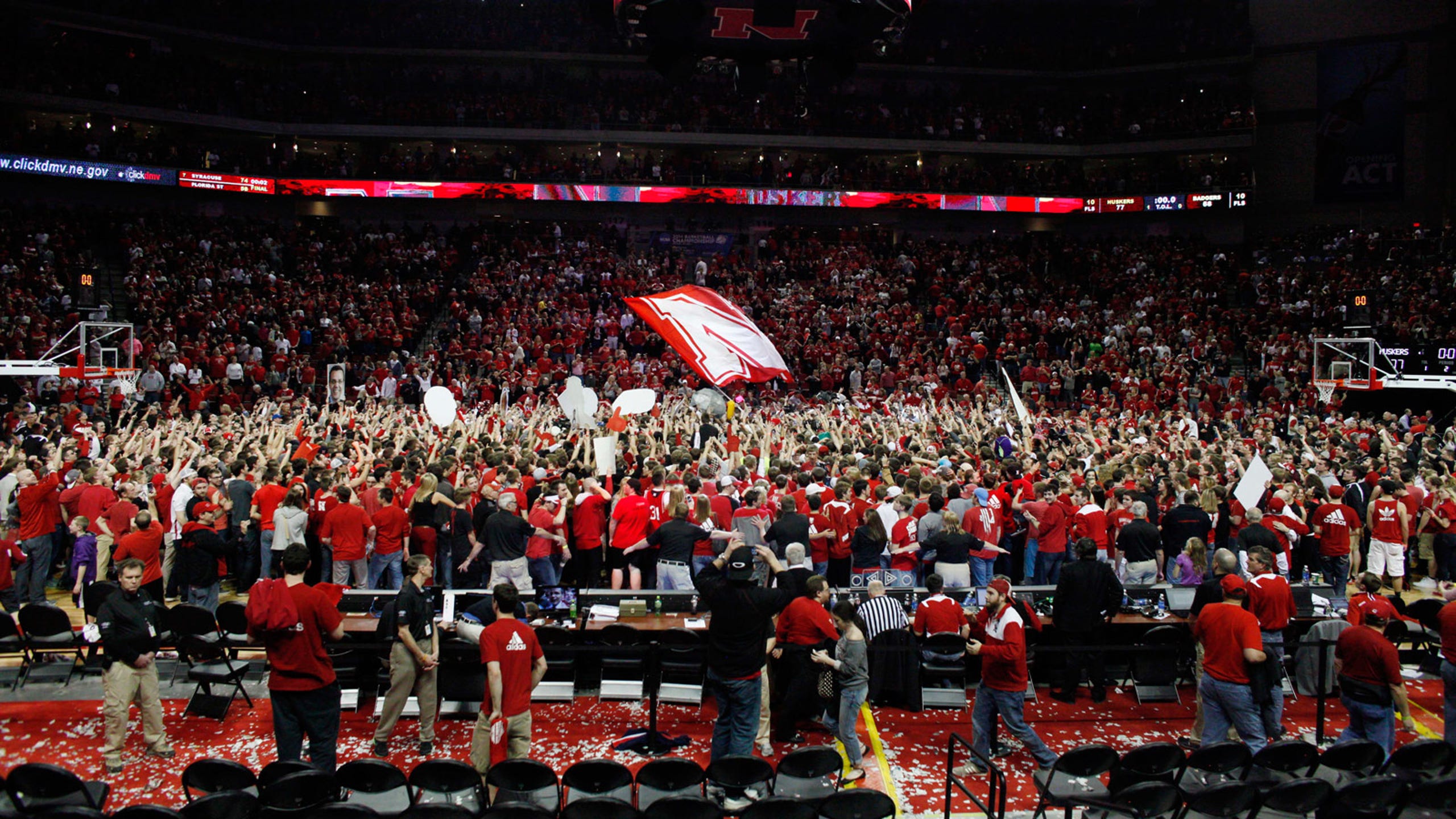 Badgers face raucous Nebraska crowd in Gasser's 'favorite atmosphere'
BY foxsports • February 10, 2015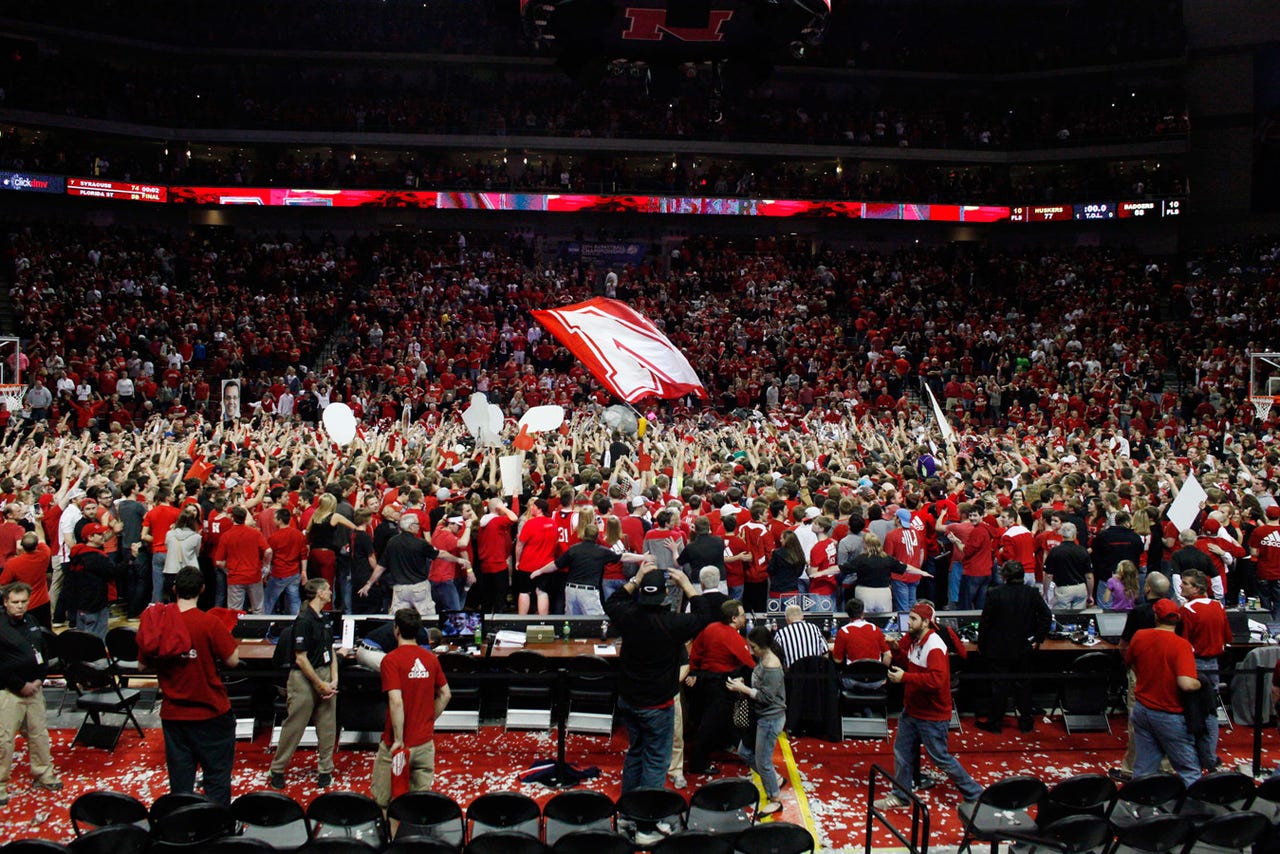 MADISON, Wis. -- Josh Gasser has started more games than any player in Wisconsin basketball history. So when he expresses his astonishment about playing in a particular Big Ten road venue, it's best to heed his observations -- even if they might come as a surprise to some Badgers fans.
That's because Gasser this week revealed the best environment he'd played a Big Ten road game in came at a building that didn't even exist two years ago: Nebraska's Pinnacle Bank Arena.
"It was my favorite atmosphere I've ever played in, to be honest with you, in terms of a regular-season game," Gasser said. "I can remember running down the court and seeing coach (Tim) Miles right there, it was like 9-2 we were losing. I was like, 'This is frickin' awesome.' He's like, 'You like this?'
"We were just talking. It was so cool. Everyone was standing. Their fans are loyal. They're great. And it's fun. That's what you want to play in. You want to play in environments like that. There's nothing to be scared of. It's just fun."
The game in question was the regular-season finale last year in which Nebraska beat ninth-ranked Wisconsin 77-68 to clinch the program's first NCAA tournament berth since 1998. That particular game was billed as "No-Sit Sunday," and Miles made a point to keep a sellout crowd of 15,998 standing the entire game. It was, by most accounts, one of the most significant games in program history, which is part of the reason spectators that day were so maniacal -- many even stormed the floor to celebrate afterward.
"You have a few of them in your life," Miles said. "I've been a head coach 20 years and I can name a handful of games like, 'Did that just happen? That was unbelievable.' And that was certainly one of those nights. Because everything was on the line for us. We had to win or we weren't going to make the NCAA tournament."
No. 5 Wisconsin (21-2, 9-1) will return to Pinnacle Bank Arena to face Nebraska (13-10, 5-6) at 8 p.m. Tuesday. But the circumstances will be much different this time around -- something Miles readily acknowledged. While the Badgers are still a top-tier team, the Cornhuskers have struggled to recapture the magic that earned them an NCAA tournament bid last season.
In Big Ten road games this season, Nebraska is 0-5, including a loss most recently to Penn State. At home, Nebraska is 5-1 and has won five consecutive games. The Cornhuskers average 65 points per game at home in conference play and 48.6 points on the road. Nebraska hasn't scored more than 44 points in its last three road losses.
At home, Nebraska is shooting 46.7 percent from the field (137 for 293) and 35.5 percent on 3-point attempts (38 of 107). On the road in Big Ten play, Nebraska is shooting 36.8 percent from the field (90 for 244) and 18.9 percent on 3-point attempts (17 of 90).
"They struggle to score on the road," Gasser said. "But at home they're one of the better teams. Last year we saw that. They kicked our butt last year on the road when we played there. I think a lot of that has to do with their fans. They're really energetic fans and the players like playing for them. We've got to expect to get the best just like we did last year."
Miles has tried to understand how there could be such a vast discrepancy in home-road statistics for his team this season. He has two quality scorers in Terran Petteway (18.7 points per game) and Shavon Shields (15.9). But it hasn't been enough to keep Nebraska out of out of the bottom half of the league. Last month, Petteway scored 27 points, but Nebraska still lost 70-55 at Wisconsin.
"Our guys feed off the energy of Pinnacle Bank Arena like nothing else," Miles said. "And I don't know exactly what to tell you in terms of why. I just know what I see. We're not executing very well, and so we're not getting the quality shots we need and we're not making open shots when we get them."
Nebraska would need a miraculous push the final month just to enter the conversation as an NCAA tournament team. But Badgers players believe the Cornhuskers' disappointing season won't change the wild atmosphere inside Pinnacle Bank Arena. UW is running away with the Big Ten regular-season title, and the Badgers will take every team's best shot down the stretch.
"If you look at it, they're the pro sports team in Nebraska," Badgers center Frank Kaminsky said. "There's really not much else. I expect it to be the same way this year just from a fan standpoint. They've got great fans. They were great last year, and you have to expect the same thing."
Follow Jesse Temple on Twitter
---