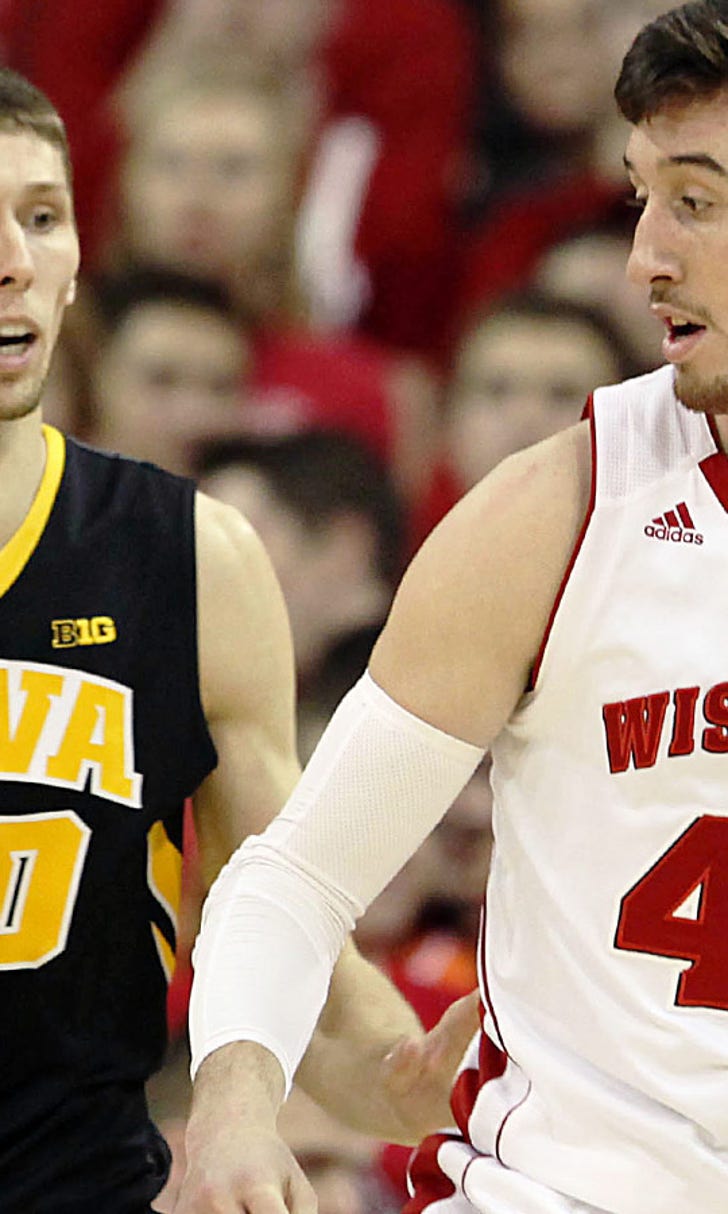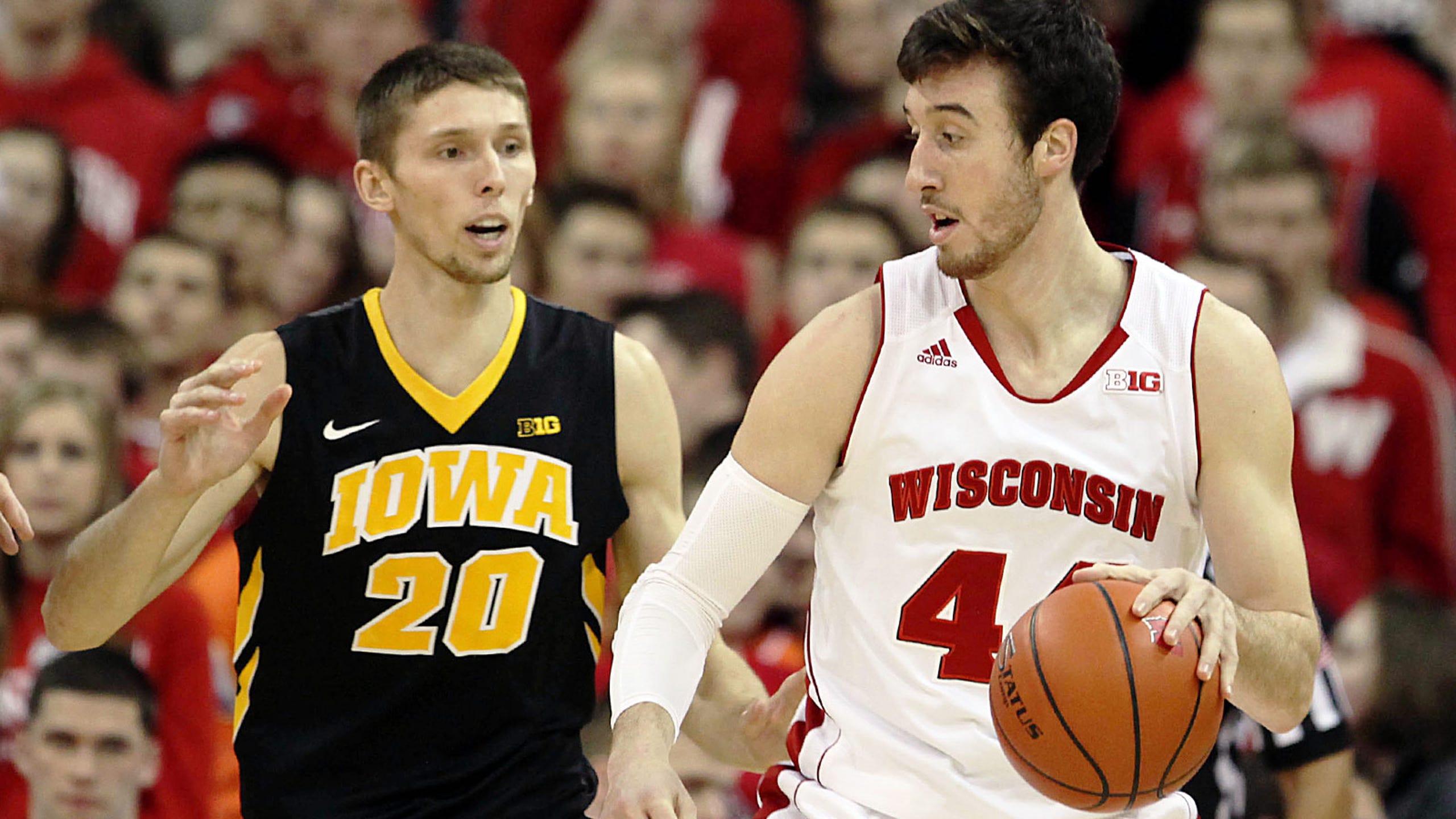 Badgers expect different kind of game against Iowa second time around
BY foxsports • January 30, 2015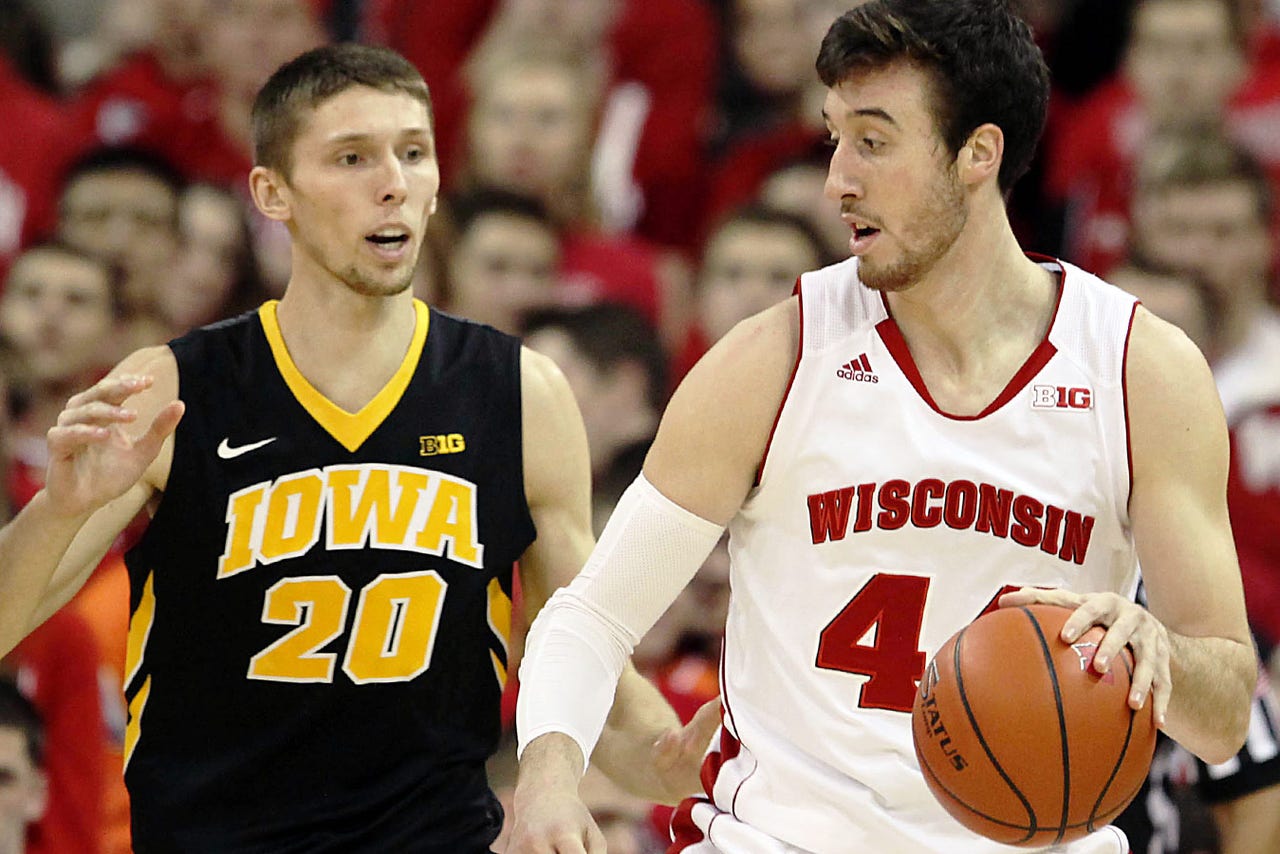 MADISON, Wis. -- Wisconsin players and coaches are quick to admit they put together their most complete basketball game this season 10 days ago during an 82-50 blowout victory against Iowa at the Kohl Center, when seemingly everything went right for the Badgers. But they are equally quick to acknowledge Iowa also happened to play at its absolute worst.
It was a night in which the Hawkeyes were outrebounded 37-23, committed more turnovers than assists and scored a season-low 17 first-half points to fall into a double-digit hole they could not escape. The result was the most lopsided outcome in the 160-game history of the series.
"It happens every once in a while in sports," Badgers assistant coach Gary Close said. "Things don't go right for one team and go perfect for another team. It was just like a perfect storm. I was shocked it happened then and don't expect it to happen again."
Both teams are about to find out. No. 5 Wisconsin (18-2, 6-1) plays at Iowa (13-7, 4-3) at 11 a.m. Saturday in Carver-Hawkeye Arena just 11 days after the first meeting -- the shortest time between games in the series since 1979. And the opinion among Wisconsin's team is unanimous: Expect an entirely different game.
"Even in the lines after the last game, you could tell that they were kind of mad about how that game transpired and excited to get an opportunity to play us again so quickly at their place," Badgers center Frank Kaminsky said. "We're expecting their best."
Added UW guard Josh Gasser: "You could feel it in the last five minutes of the game that they were just kind of embarrassed and just wanted another shot. Good thing for them it's a quick turnaround 10 days later. We're still fresh in their mind. They're fresh in our mind. So we've got to be ready to go."
Saturday is expected to be one of the more amped up Iowa crowds this season. The game represents the team's annual "Black & Gold Spirit Game," in which fans are encouraged to wear black or gold clothing depending on the seating section. It is listed as a sellout, and Iowa desperately needs a victory to avoid falling further into the bottom half of the Big Ten standings.
"Every time I've played there, it's been awesome," Gasser said. "Crowd is loud, they're energetic and their players really feed off that. It's one of the harder places to play. You can really learn a lot about your team in situations like that, when you're playing a really good team who's going to throw everything they've got at you and a good crowd. To come out of there with a win, that'd be huge."
The biggest question mark ahead of the game is the playing status of Iowa senior forward Aaron White, who suffered what school officials termed a neck stinger against Purdue last week. White leads the team in scoring (15.1 points) and rebounding (6.6) and is the team's most important player. Iowa center Gabe Olaseni also could be slowed by a left ankle sprain he sustained during Monday's practice. A fellow Iowa student took a picture of Olaseni wearing a walking boot, which quickly made the Internet rounds.
Iowa coach Fran McCaffery told reporters Thursday he didn't know White's status for the game. White, meanwhile, said he anticipated he would play.
"It's kind of funny," White said. "I woke yesterday morning and read an article that said I'm doubtful. It's just weird, because nobody's talked to me. I'm just taking it day-by-day. That's why I think coach said day-to-day, and that's how I'm taking it. Each day I've been feeling better so hopefully Saturday, I'll be ready to go."
How White's possible absence changes Iowa's team remains to be seen. Badgers coach Bo Ryan said earlier in the week that Iowa, with its deep playing rotation, was better equipped to handle the loss of a starter than other teams. And UW players don't expect Iowa's attitude to change one bit.
"He's a great player," Kaminsky said. "He does so much for their team. He has for his whole career there. Let alone what he brings in production, I'm sure he matches that in leadership for their team. But we're expecting their best. Caris LaVert didn't play against Michigan and we went into overtime with them, so anything can happen."
A Wisconsin victory would put the Badgers firmly in control of the Big Ten regular-season race nearly halfway through the league schedule. While UW has just one conference loss, every other Big Ten team has at least three. Wisconsin's last outright regular-season conference championship came in 2008, and this year's team has been especially conscious of achieving that goal.
"There's so many games left," Gasser said. "You never have control until you've mathematically got it in control. The good thing is we control our own destiny. If we take care of business, if we do what we can do to get wins, just take it one game at a time, we'll be fine.
"It's good to know that you don't have to rely on other teams to lose and all that. In years past, we had to. We've just got to focus on what's next, and right now, that's Iowa."
Follow Jesse Temple on Twitter
---