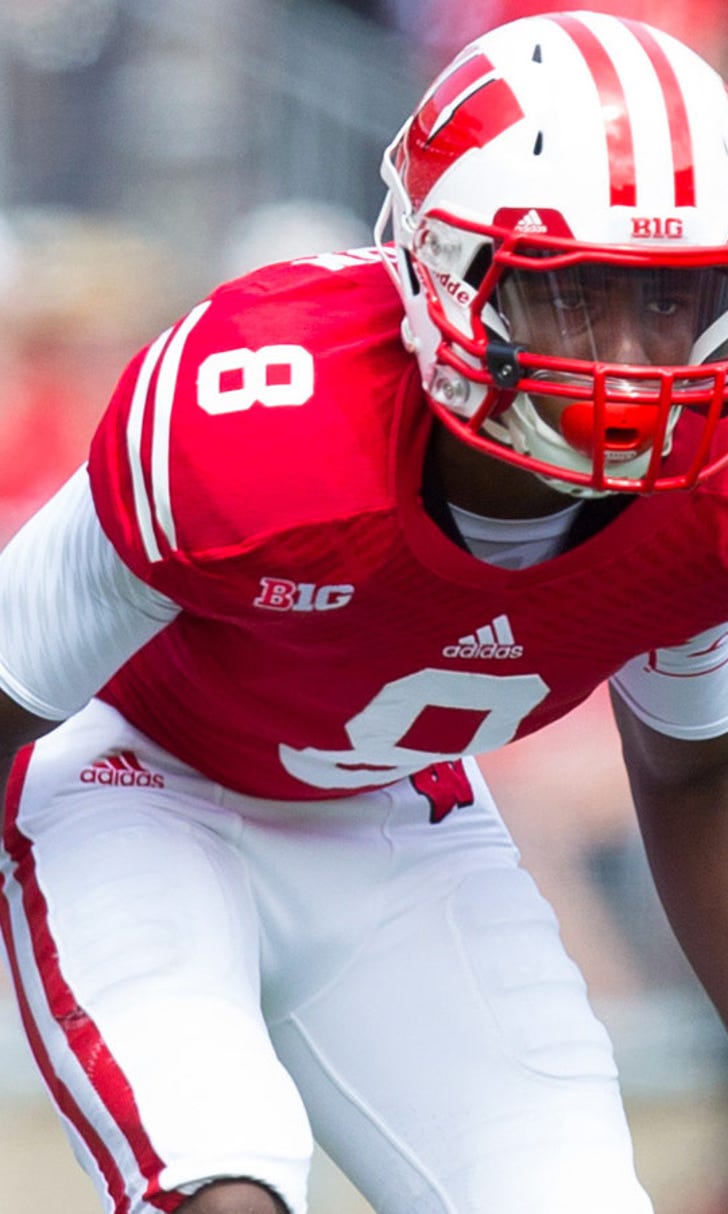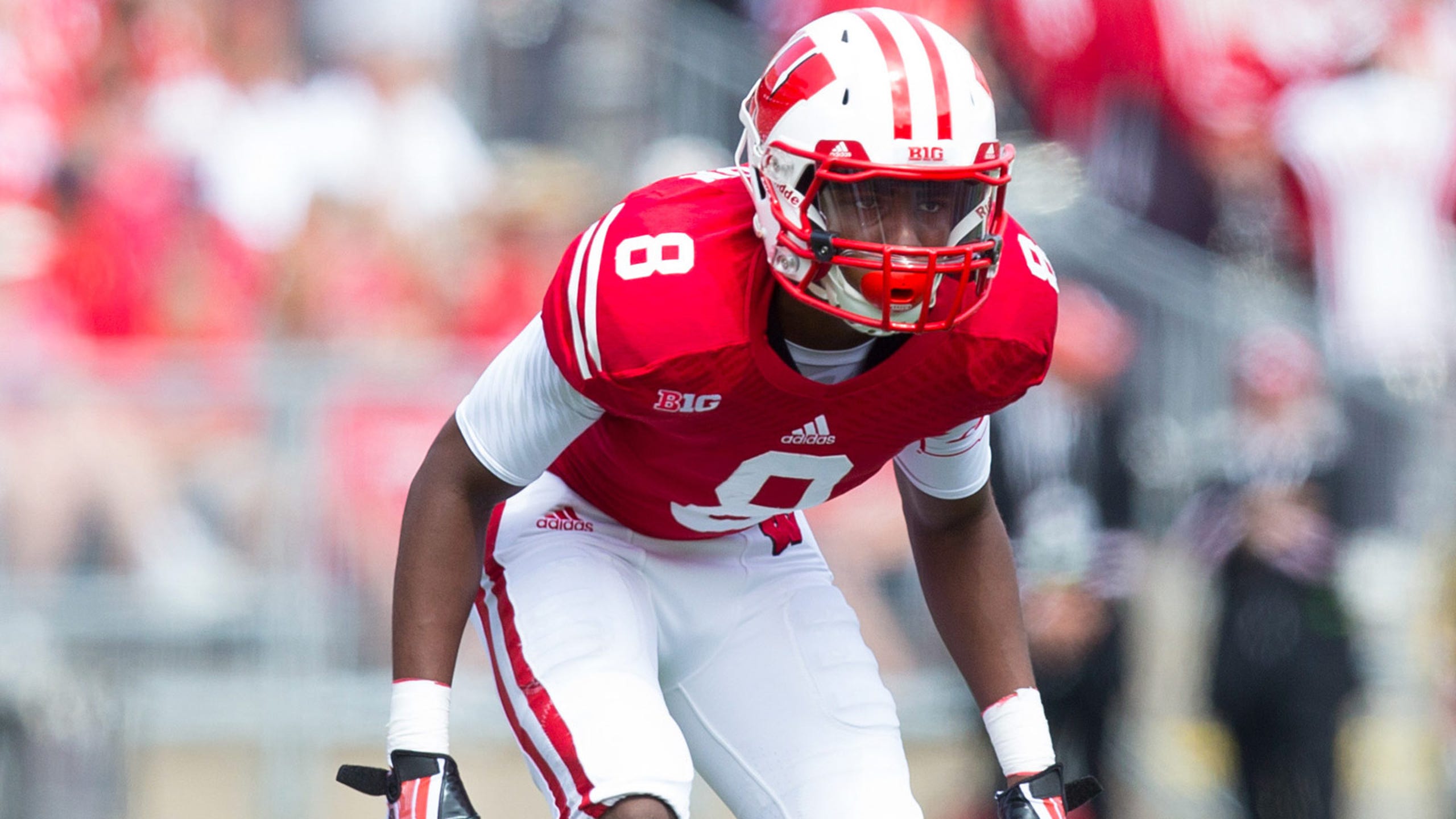 Badgers CB Shelton: 'I haven't been the player I know I can be'
BY foxsports • October 23, 2014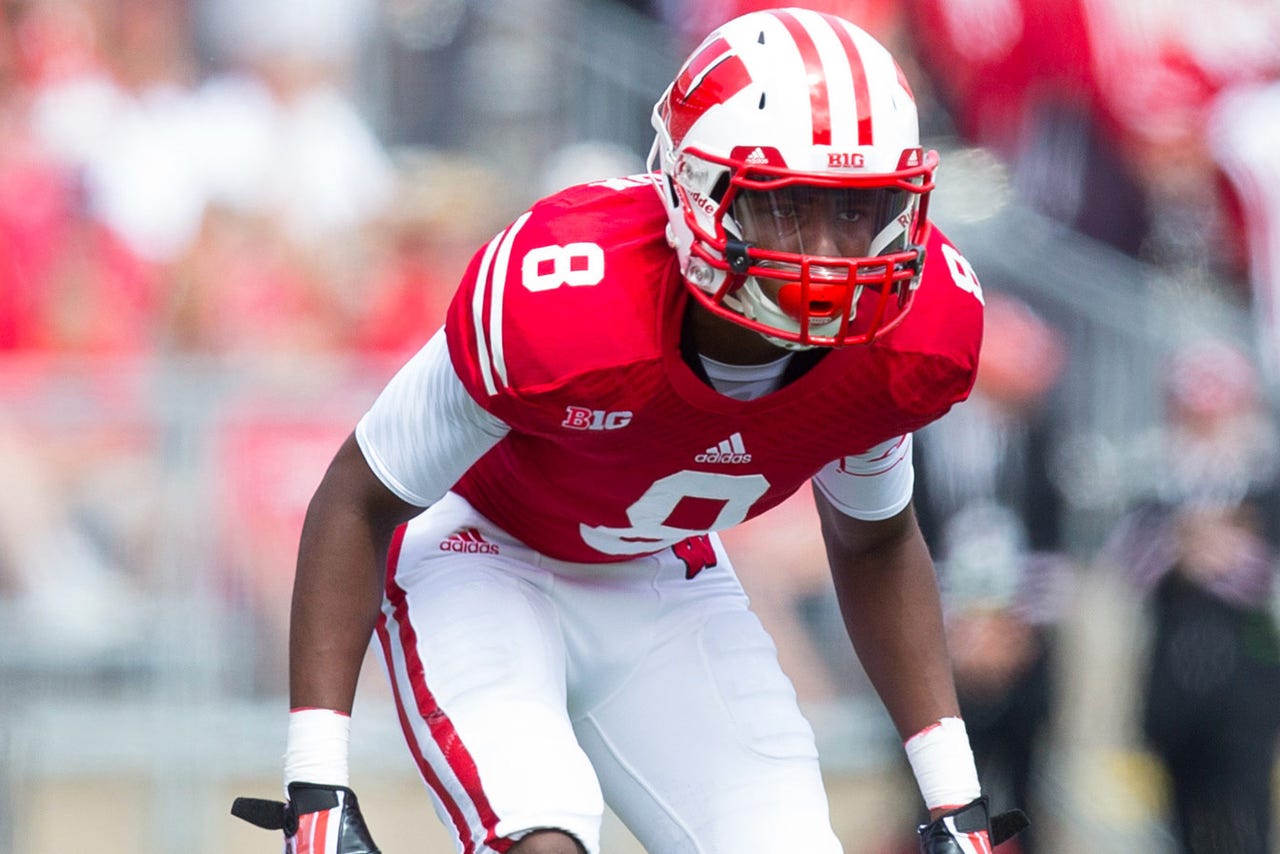 MADISON, Wis. -- By nearly any measure, Sojourn Shelton's freshman season for the Wisconsin football team was a rousing success. He dazzled with his ball hawking skills at cornerback, created big plays in crucial situations and, quite often, was one of the Badgers' best and most consistent defensive players.
In some respects, however, it proved to be the worst thing to happen to Shelton.
With success came expectations -- from fans, from coaches and most of all from himself. Yet through six games of his sophomore season, Shelton is searching to recapture the magic he created on the field a year ago. And Shelton's lack of substantial impact plays is slowly burning a hole through his soul.
"I'm extremely hard on myself, and I think people -- as in the fans or media -- don't see that," Shelton said after Wednesday's practice. "That's just how I am, though, when it's just me. I have never hit a wall like this before in my life in football where it was just like things weren't going my way. I feel like I still haven't been the player that I know I can be."
Last season, Shelton emerged as one of the surprise stories for Wisconsin's defense. He became the first true freshman to start a UW season opener since Travis Frederick in 2009. He tied for third in the Big Ten with four interceptions, which was the most by a true freshman in program history. The rest of the team finished with five interceptions combined.
It took Shelton less than one game to show why he deserved a starting spot on the field. In the opener against UMass, he recorded his first interception. He also intercepted passes against Purdue, Northwestern and Indiana. He played a sterling game in The Horseshoe against Ohio State, recording five tackles, a forced fumble and two pass breakups while demonstrating a fearlessness and knowledge base rarely seen from such a young player.
For his efforts, Shelton was selected as an honorable mention all-Big Ten pick. The Sporting News even named him a preseason first-team all-Big Ten selection this fall.
And then, games began and the 5-foot-9, 178-pound Shelton pressed to duplicate or surpass his performance.
"I think it's just not worrying about the outside world and what people expect or what people think," Badgers cornerbacks coach Ben Strickland said. "Just play to your own expectations. And I think he's got high expectations for himself, as do I. But the thing is, he's got to play within himself and I think he sees when he does that, he has success. He can't overthink it. He's just got to be who he is."
Strickland added that plays have not come Shelton's way with as much frequency as they did last season. But when those plays have arrived, Shelton has not always finished. During the first quarter against Northwestern, for example, he dropped what would have been an interception in the end zone on third-and-goal. The Wildcats kicked a field goal one play later in an eventual 20-14 victory.
Badgers defensive coordinator Dave Aranda described Shelton's performance this season as "uneven" but remained optimistic Saturday's home game against Maryland could serve as a turning point.
"Sojourn is so talented," Aranda said. "He wants to do things by himself. Once he plays within the team framework, he's very effective. And I think he's been applying those things the last two weeks. I think overall -- us as a team -- we're a little bit reflective of Sojourn to put it all together. We're waiting to do that. I'm hoping that shows up on Saturday."
This season, Shelton has amassed 15 tackles but does not have an interception, which is causing a great deal of apprehension in his mind. Shelton acknowledged one of the goals he set forth before the season was to intercept eight passes -- a goal that appears highly improbable with half the season gone.
The loftiness of such a target also speaks to the seemingly unreasonable expectations Shelton created for himself. Consider that only one player in all of college football (Virginia safety Anthony Harris) recorded eight interceptions last season.
"I've always had a knack for the ball," Shelton said. "In high school, Little League, it was like I had magnets on my hand. The ball just came.
"For me to start my freshman year and for me to make tackles and have interceptions and have the plays that I made, just for it not to be coming right now, I'm not even saying it's a panic mode, but it's just like, 'Whoa, whoa, what's going on?' It's just something that I have to continue to keep playing through."
Despite the harsh self-criticism, there are areas in which Shelton has improved. Strickland noted Shelton's pre-snap awareness is better, and he doesn't have as many missed assignments. But Strickland continues to preach minor technical and alignment details to help Shelton become the best player he can be.
"And maybe it's a fault of mine as a coach of having him think too much," Strickland said. "It's making sure that I'm understanding how he operates and putting him in a position to have success and then him going out and executing that. It's always a work in progress."
During the season, Shelton said he has leaned on friends he grew up with in Florida that were fellow Plantation High School football players. The three people he's most in contact with all play in the NFL: Minnesota Vikings cornerback Josh Robinson, St. Louis Rams cornerback Brandon McGee and Pittsburgh Steelers linebacker Ryan Shazier. All four participate in occasional group chats to stay in touch.
Shazier, a former Ohio State linebacker, is one of Shelton's best friends and someone he regularly speaks with to guide him through the rollercoaster of big-time college football. Shazier earned first-team All-American honors in 2013.
"I love him to death," Shelton said. "For a while, I was feeling like I didn't have anybody that understood what I was going through. To have a good freshman year and then hit a wall that I never felt before, I kind of hit a panic button a little bit. He broke it down to me, the things that I need to worry about, things that I need to continue to focus on, and I'm happy I have him in my corner."
With six regular-season games remaining that will help define the Big Ten West race, Shelton recognizes the time for thinking and brooding is gone. There is something important to play for, he said. And he hopes to put all his talent into action soon.
"The ball is going to come," Shelton said. "I've just got to make the plays. This stretch is real, the stretch we're about to hit with the teams we're about to play. Why not change the whole season around and make it memorable?"
Follow Jesse Temple on Twitter
---