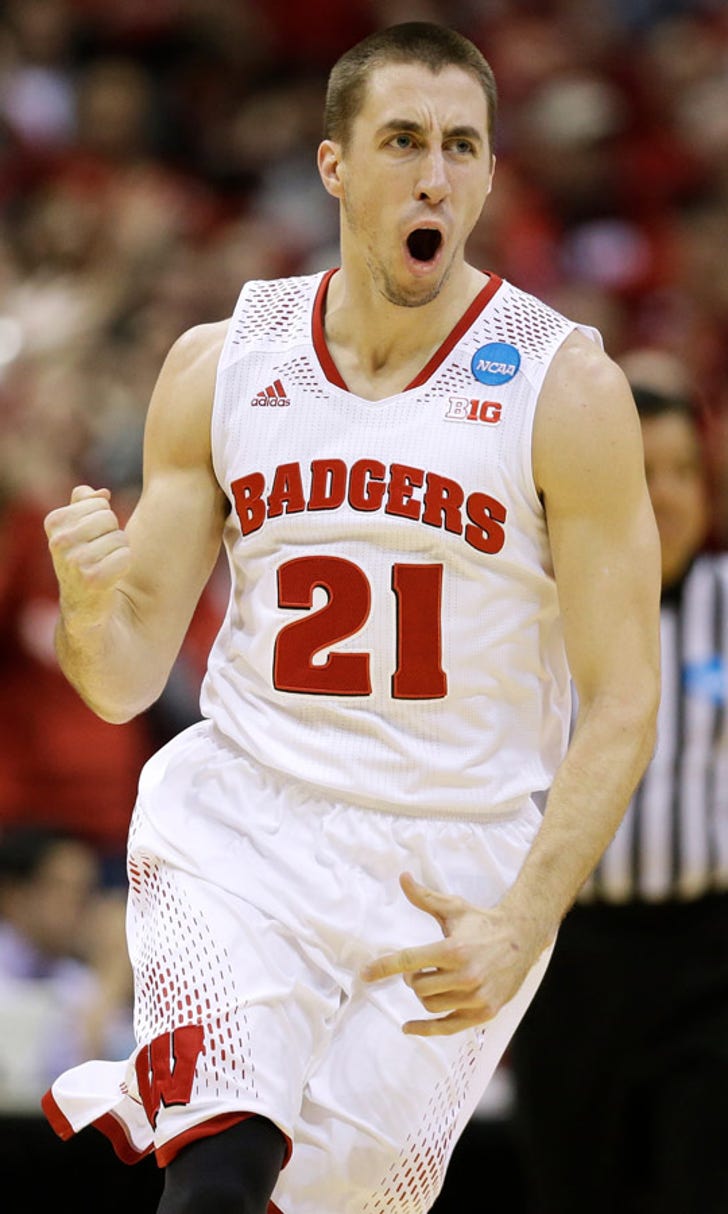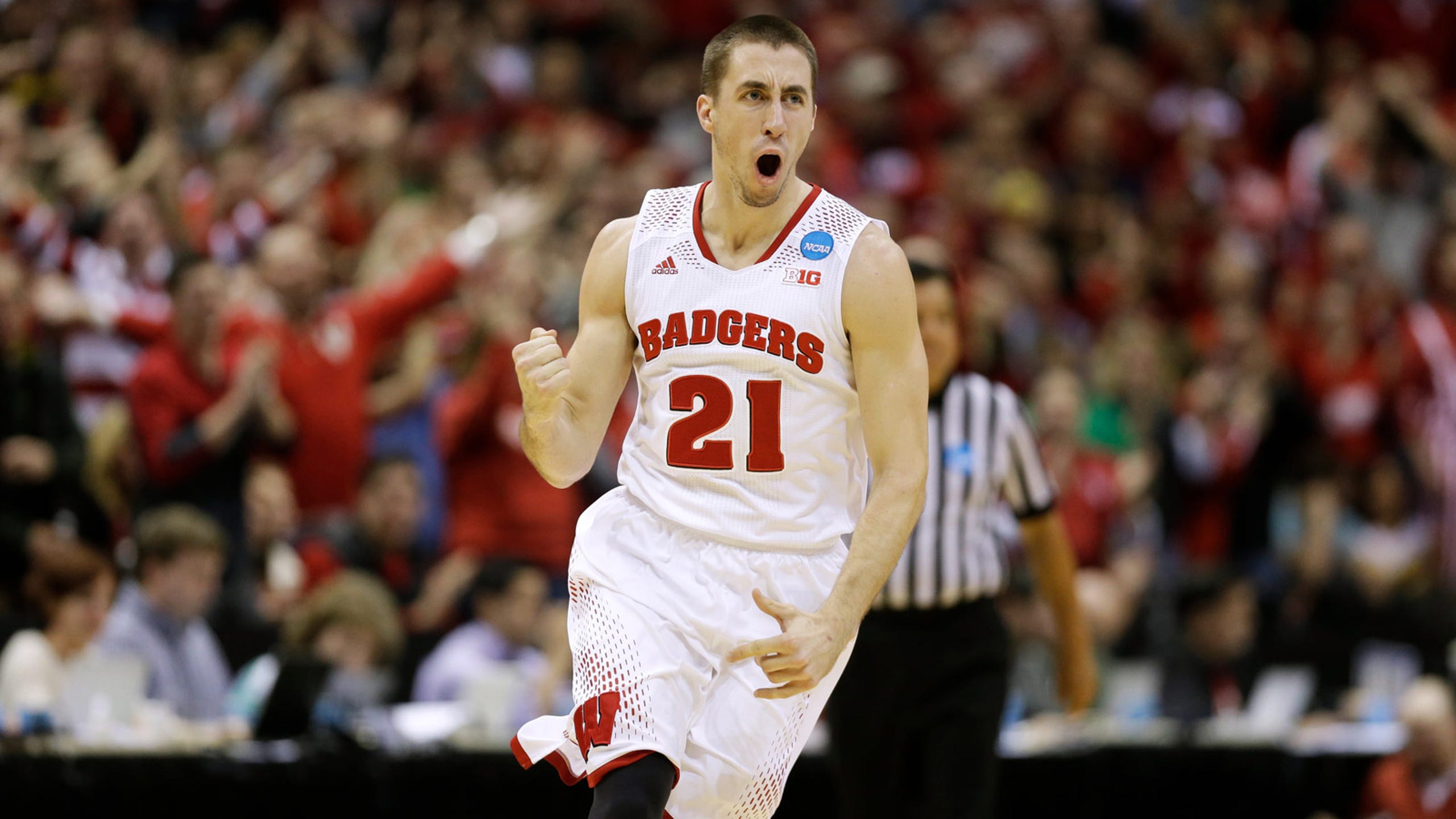 Badgers' 'Captain America,' Gasser set to break career starts record
BY foxsports • February 6, 2015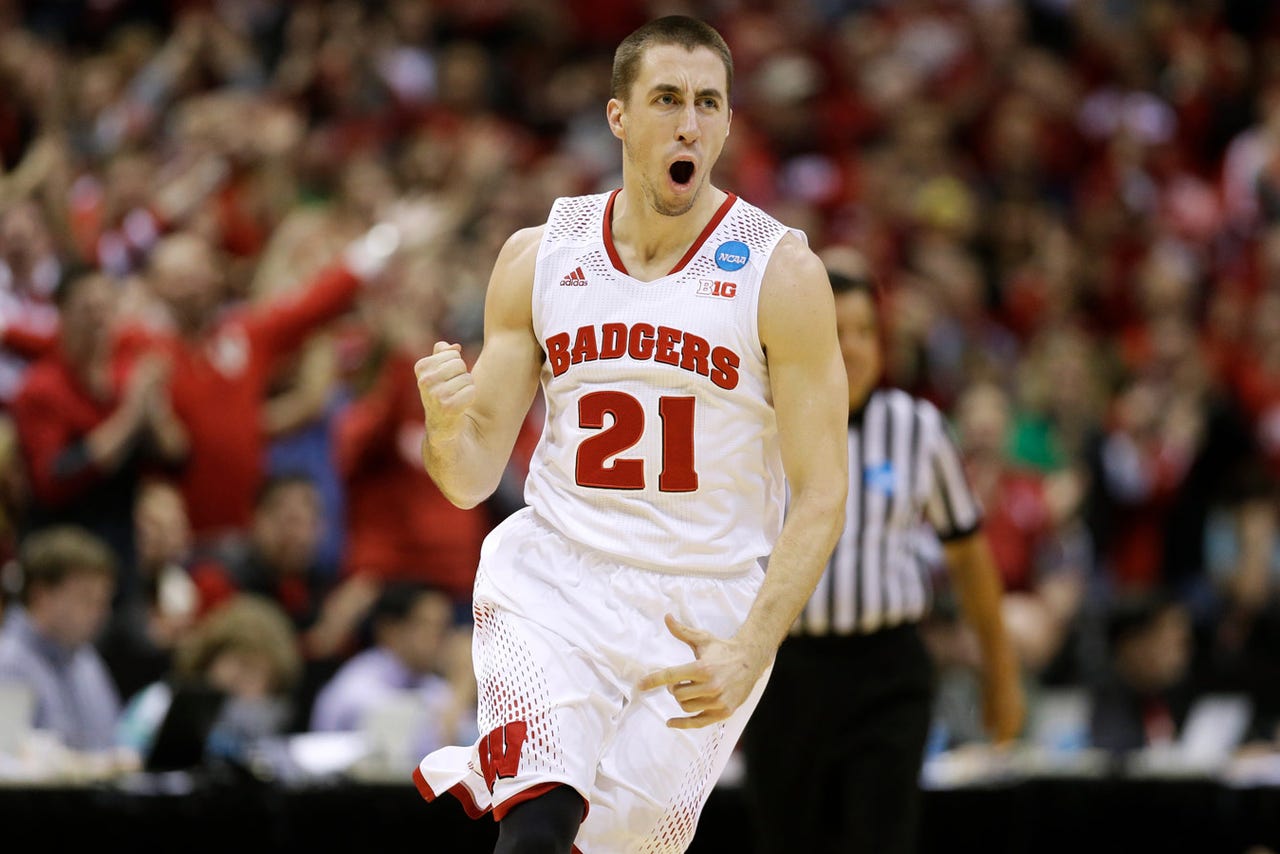 MADISON, Wis. -- Sam Dekker says fans of other Big Ten schools probably can't believe Josh Gasser is still in college. Frank Kaminsky, meanwhile, jokes Gasser has been at Wisconsin for somewhere in the neighborhood of 15 years.
Of course, it hasn't been that long. Sometimes, it only feels that way.
It is a testament to the ways in which Gasser has shown up for every practice and every game since he arrived in the program, pestering opponents with all-out defensive pressure and burying 3-pointers at critical stages of games. It also is a testament simply to how much people have seen of the Badgers' fifth-year senior, who now is on the cusp of breaking the program record for most career starts.
"I'm sure other schools, other fans are probably like, man that kid's still there?" Dekker said. "But he's one of those guys you hate to play against because he's always going to come ready to play, he's always going to bring it. He's not always showing up in the box score with huge numbers every night, but he does a lot of things to keep our team together. He's a great leader for us, and he's always been a really great teammate."
Gasser will officially set a new program record when he starts for No. 5 Wisconsin (20-2, 8-1) against Northwestern (10-12, 1-8) at 4:30 p.m. Saturday in the Kohl Center. The game will mark his 127th career start, surpassing the total previously established by Alando Tucker.
The number speaks to Gasser's consistency over the years. He made his first career start against North Dakota as a true freshman in the team's second game on Nov. 16, 2010. Other than a three-game stretch in the middle of the season in which he came off the bench against Michigan, Michigan State and Illinois, he has started every other game -- including the last 113 games in which he's played. He became the first freshman to ever hit a game-winning buzzer-beater for the Badgers in a game against Michigan. He also recorded the program's first triple-double that season against Northwestern.
Gasser never set out to break any records. Instead, he only wanted to prove himself as a player worthy of his scholarship at Wisconsin.
"I think that's why I'm going to be most proud," Gasser said. "Through high school, coming into here, no one really thought I could make it, thought I could do it. But I just worked my tail off, just did whatever people asked me to do, did whatever I could to help the team."
Gasser said he received a text message this week from former Badgers player Mike Kelley, who once held the career starts record at 116 before Tucker broke that total. Kelley was one of Gasser's favorite players growing up, and the two have kept in touch the past few years.
"He told me, 'Think back to when you were 10 years old, if you would have the most ever starts in Wisconsin basketball,'" Gasser said. "I was like, 'That's pretty cool, I guess.' So if you look at it that way, it's cool. But at this point in time, that number doesn't mean anything to me. Maybe when my career is over, 10 years down the road or whatever, it's something I may look back on and be really proud of. But right now it doesn't mean much."
This season, Gasser ranks fifth on the team in scoring (7.6 points), fifth in rebounds (2.9), and fifth in assists per game (1.4). But the numbers are not indicative of his value to the team. Gasser routinely matches up defensively against the other team's best guard -- and has for years. Plus, his shooting ability is as consistent as any player on the team. He is hitting 41.3 percent of his 3-point attempts and 84.6 percent of his free throws -- numbers that both rank in the top 11 among Big Ten players.
Gasser also needs 23 points, one rebound and five assists to join Michael Finley as the only Wisconsin players in program history with 1,000 points, 500 rebounds and 250 assists.
Kaminsky has recently taken to calling Gasser "Captain America" in honor of the Marvel Comics superhero -- something Badgers coach Bo Ryan echoed Thursday during an interview with the Big Ten Network.
"He's, as they say, Captain America," Ryan said. "But Josh is the guy that is the glue of this team, and I don't know where we'd be without him. He's pretty solid."
Dekker said teammates also have another name for Gasser.
"We always call him Clutch Josh or just Clutch for short because he's always coming up big," Dekker said. "Not just with the shots that he hits but just him getting stops, getting a deflection or even in practice, he'll do something. We'll just yell out Clutch. That's what we like to call him, and I think it fits him pretty well."
During one particular moment in Wisconsin's 92-78 victory against Indiana on Tuesday, the Jumbotron showed a replay of Gasser diving out of bounds to recover a rebound, then incredulously pleading his case when referees ruled the ball out off him, which drew laughter from the sellout crowd. It was merely another instance in which Gasser's hustle -- something that would not show up in the box score -- was on display.
"Just behind the scenes, Josh is a great motivator, he's a great leader, he's a great captain," Kaminsky said. "It kind of shows on the court with him diving for loose balls and setting the tone defensively. He's just so good at getting everyone to buy into everything. He understands us as teammates and just what he does can't be explained well enough."
Badgers assistant coach Greg Gard said Gasser's approach to practices and games has never changed. He brings a "lunch-pail-and-hard-hat mentality" to the court each day and figured out early in his career what would be required of him in Ryan's system to see the floor: ball security and defense.
Though Gasser was named the state Gatorade Player of the Year as a high school senior in Port Washington, Wis., after averaging 23.9 points and 9.6 rebounds, he embraced the role necessary to play once he arrived on campus.
"Maybe the average 17-, 18-year-old (says), 'Defense and taking care of the ball? I've got to go score,'" Gard said. "In most programs around the country, that's not going to be the first thing that's going to get you on the floor. Coaches really have to have a trust in those other two areas."
Gasser remains focused on team goals -- specifically winning the school's first Big Ten regular season title since 2008 and making a return trip to the Final Four. But he did acknowledge this particular accomplishment has been made especially sweet because there were days two seasons ago in which he wondered how effective he would ever be again as a basketball player. Gasser was set to take over as Wisconsin's starting point guard before the 2012-13 season, when he tore the anterior cruciate ligament in his left knee, which sidelined him for the year.
All Gasser did was work tirelessly behind the scenes, as usual, for hours each day to return to the court. Since being medically cleared to play before the 2013-14 season, he has started 60 consecutive games. And though his college career may feel like it's lasted 15 years to others, it serves as a compliment to one of the most battled-tested, selfless players in college basketball.
"Obviously the knee injury, coming back from that, just not only being able to get on the court again, not even being able to play again, but just to be able to help my team and play well, that's something I'm really proud of," Gasser said. "An accomplishment like that, so many people are involved in. Coaches, teammates, family. It's a long list. So it's not just me."
Follow Jesse Temple on Twitter
---